Minimalistic and Simplistic!
The market for skin care products is always growing with an elaborate array of different brands and lines staking their claim to skin care beauty; it really is tough to make choices sometimes as to what may suit you best! The key thing to remember is that your skin is as individual as you are, so relying on recommendations from friends and family as to what to use isn't always the best way forward, particularly if you have extra sensitive skin; skin sensitivity is actually becoming more common as our body seeks to defend itself from harsh chemicals and external pollutants. So what is best for you and your skin? Here we look at 3 primary little tips to help you decide!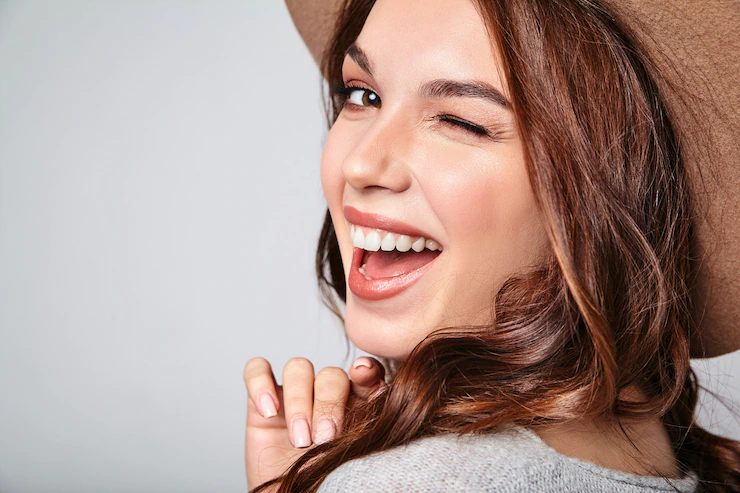 There really is no need to go overboard on products for your skin care routine, quite often the simplest things have a better success rate! Choose your products wisely according to your own awareness of self and your body, check out products reviews and the ingredients on the back that often come in a very fine small print…it always helps to just take a peek at what's inside to make sure it's suitable for you. Keep it simple with a few products, maybe from the same range that can cleanse, tone, and moisturizer your skin. Skin care does not need to be complicated… your skin has its own natural oils and moisture, it just needs a little extra protection from you!
Facial skin and body skin
Your facial skin can often be more sensitive or vulnerable to external factors such as pollutants, sun damage, and other toxins; it's the area of skin that is always on show! Aim to have products that match what you will use them for… men tend to use the same products on their face as they do for their body, ideally what's designed for the face should be used for the face, and vice versa! Try to seek out products that contain natural ingredients rather than chemically based ones, remember that what your skin absorbs…you absorb, and nature is abundant in all the goodies that we need!
Let it breathe!
You can get to a stage where you create a really awesome skin care routine that works for you…and then what happens…? All that extra 'skin love' gets dimmed by an over use of make- up and cosmetics that can sometimes actually hide the true beauty of your skin, or detract from all your efforts by clogging up your pores… your skin needs to breathe just as you do! Try as much as possible to keep cosmetics to a minimum and consider using more natural make-up ranges also. These little things can all make big differences to the appearance and texture of your skin…do you have a one day 'make up free' day?
Skin Deva recognizes that skin care is very essential to both men and women. Every day our skin goes through numerous changes because of temperature, humidity and the outside climate. Skin Deva skin care help in rebuilding healthy skin with better ingredients and…all their ingredients are natural! They are based in California with products completely manufactured within the US.
Here is some more information on what Skin Deva can provide!
They are cruelty free and natural and the best part is that none of their serums contain harmful parabens. If you don't find parabens in your regular cream then you are good to go! However, if your daily moisturizer, sunscreen or serums seem to be containing one or more varieties of parabens, then you are just doing more harm than good.
Skin Deva serums use more active ingredients compared to chemicals. The Serums are lightweight and non-greasy, thus leaving you without clogged pores and an oily texture.
Skin Deva serums also dry up pretty quickly when applied and are absorbed almost immediately into your skin.
Skin Deva has a range of serums that can help you create a simple, more natural, yet effective skin care routine. One of the best sellers of Skin Deva products is their Hyaluronic serum; it was designed to help aid aging, and skin can age due to many factors. However with environmental conditions deteriorating day by day, you can assume that premature aging is a sign of the harmful and impure air that our skin breathes. Remember that collagen (the building blocks of our skin) and cell regeneration are very important to maintain healthy skin.
Followed by the 100% hyaluronic acid serum, the Vitamin C serum is yet another major seller by Skin Deva skin care. Vitamin C is one of the best antioxidants that can improve the appearance of dark spots and pigmentation.
We hope this has helped you on your journey to happier, healthier, and more youthful looking skin… arm yourself with the best knowledge to make the best, and most informed choices as to what is right, just for you!
The information available on ewellnessmag.com, including text, graphics, and other materials are for informational purposes only. Reliance on any information in ewellnessmag.com is at the user's own risk. Sponsored product placement may appear in the article. The visitor of this website acknowledges that the information available on or through ewellnessmag.com is not and is not intended to be a substitute for professional medical advice. Copyright © 2022 Brawo Press, Inc. All rights reserved.