2023 is peeking round the corner and so it's a great time to look at ways to improve your fitness routine or infuse some newness in some way, shape, or form. Everything is about change and progression; stagnancy always leads to a plateau or a leveling off in your fitness if you don't inject some creativity into what you are doing! Fortunately, there are many avenues to consider when looking at what changes to make to enhance what you do to be a better, happier, and healthier version of yourself. Here we explore some ways that you can 'pump up the volume' to set clear goals and get the best fitness progressions from what you do!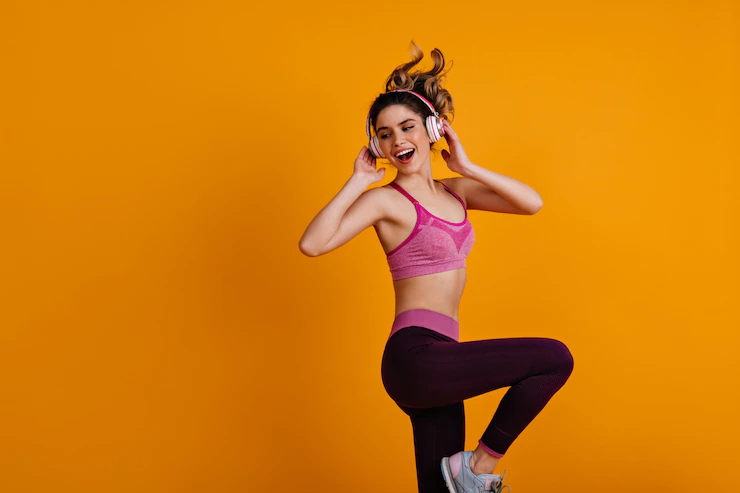 Assess your current situation
Ok, it sounds obvious! Think in terms of where you are now and where you would like to be. When you can look at things honestly it allows you to make the right decisions and choices to make the necessary changes. Know where you are to get to where you want to be! 
What do you want to achieve?
Once you establish your start point for changes you want to make, begin to think in terms of what you want from your fitness routine; is it better legs, increased cardio, weight loss, better muscle tone and definition, or just to really feel good? Try to always be clear when you think about your fitness objectives so that you can find a clear and consistent route toward them.
Write Goals down!
When you write your goals down you begin the creative route toward them; you plant that seed in your mind of what you want to achieve. Writing goals down in a clear and concise way is a little step with a big impact toward your fitness aims. Never neglect the little things on your route to a happier and healthier you; all the little steps add up to greater things. Keep your goals written down and placed where you can see them daily to serve as a mental reminder of what you want to achieve and aspire to. Connect mentally and emotionally to what you want to achieve, how will reaching those goals make you feel? 
Be realistic and keep things simple!
Sometimes we can jump too far ahead and lose ourselves in the good intentions. It's great to have good intentions but they need a solid plan of action behind them that needs to be both realistic and simple. Don't confuse and complicate what you want to achieve with too much detail! Be clear about the time you have available for workouts and how often you can commit to them. A conscious commitment is more valuable than a good intention. 
Take action!
Once you have made a firm commitment to how you will improve your fitness the next step is to take action toward it! Plan your workouts ahead of time and stay motivated to get them done; always make sure that you enjoy what you do. We are always motivated to action by things we love doing!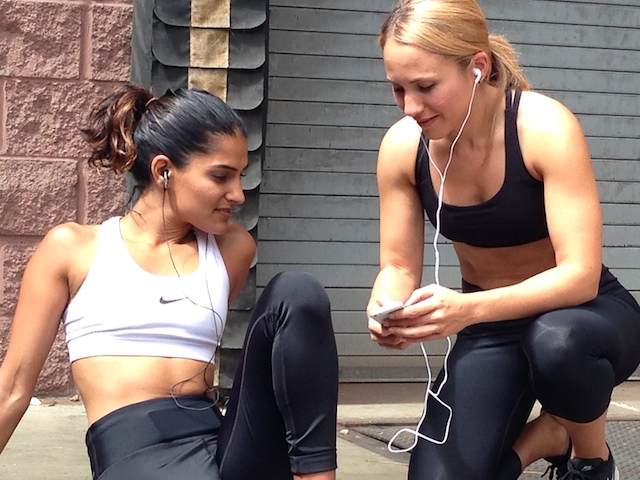 Have a plan B! 
Life is not always smooth running and sometimes things come up unexpectedly that may interfere with your training routine. When you have a plan B in place it means that you are always prepared! As an example, a good plan B is to have a home workout session you can adjust or adapt to when needed. You may even really enjoy home workouts as you can cater them to your individual need; but always make sure that there is some progression involved, either in terms of frequency, time, intensity; or the type of exercise that you are doing. Adding new things to your fitness plan always creates a bit of a 'jump start' to your muscles and metabolism when you work them in a way they aren't used to!
Go Sport-it caters for home workouts with a range of sports and fitness equipment you can use at home if you do need to switch to a plan B for a period of time. Don't put your fitness on the back burner when you have spent so much time thinking clearly and positively toward your goals!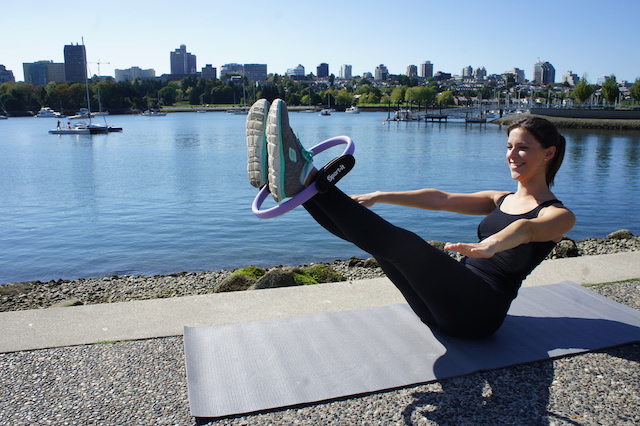 Go Sport-It was founded with a focus to solve the modern-day dilemma of busy lives and adjusting fitness to a circumstance where needed.  They strive to make working out easy, convenient and fun, no matter what your fitness level or schedule is.  They offer a unique collection of apparel and 'at home' exercise equipment, and celebrate everyone's efforts to keep moving! 
Go Sport-it offers the following to help you to a new you!
•    High-quality workout products – Ultra portable and easy to use allowing everyone to start a new regime, even if it begins with 10 minutes a day.  
•    Flattering and functional apparel – Including a diverse line of leggings that look great with a unique waistband and offers an unlimited pocket to conveniently carry your stuff! 
•    All workout equipment includes specific guides and access to workout videos made by their Fitness Experts, including instructions for simple assembly if required.  
•    The Go Sport-it family aspire to support you in your efforts and want you to get the most from your purchases and help make the excuses disappear!
Go Sport-it selection of FITGEAR equipment helps you create an easy to use 'at home' gym.  It is diverse and allows you to work all areas of your body with ease and at your own pace:
•    A collection of items includes:  push up bars, pull up bars, Pilates ring, ab roller, sliders and muscle roller, with more items scheduled soon.  
•    Workout guides and additional add-ons (such as resistance bands) are included with each package and can be used to increase the difficulty and vary the type and intensity of your workouts.
•    Equipment is high quality but cost effective.  Items are lightweight, portable and easy to store.
•    Many of their customers take the gear with them when traveling which allows them to work out in the hotel rooms with no hassle.
•    Work out your entire body (core, abs, arms, shoulders, and legs) and then you can roll out those muscles with the massage stick for lasting relief after your workout.  Whether you start with 10 minutes or 30, Go Sport-It celebrates your efforts along the way.
•    One year 100% satisfaction guaranteed = No risk warranty.
The secret to a successful exercise plan or training routine is to be adaptable and stay focused on the goal! Life's 'little hiccups' will always occur; it's wise to always think ahead so you can work with any of life's challenges rather than against them! You must learn to love those 'plan B's'; a healthier and happier you is always achievable, and you deserve to feel good and be your best self as you head into 2022 and beyond!