Effectively cleaning a household surface and your skin is essential to health and well-being.
Imagine what you pick up from the outside world. Then you set your hands on your countertop or other surface. Those viruses and bacteria are quickly deposited on these hard surfaces.
And they are just waiting to be transferred to someone else.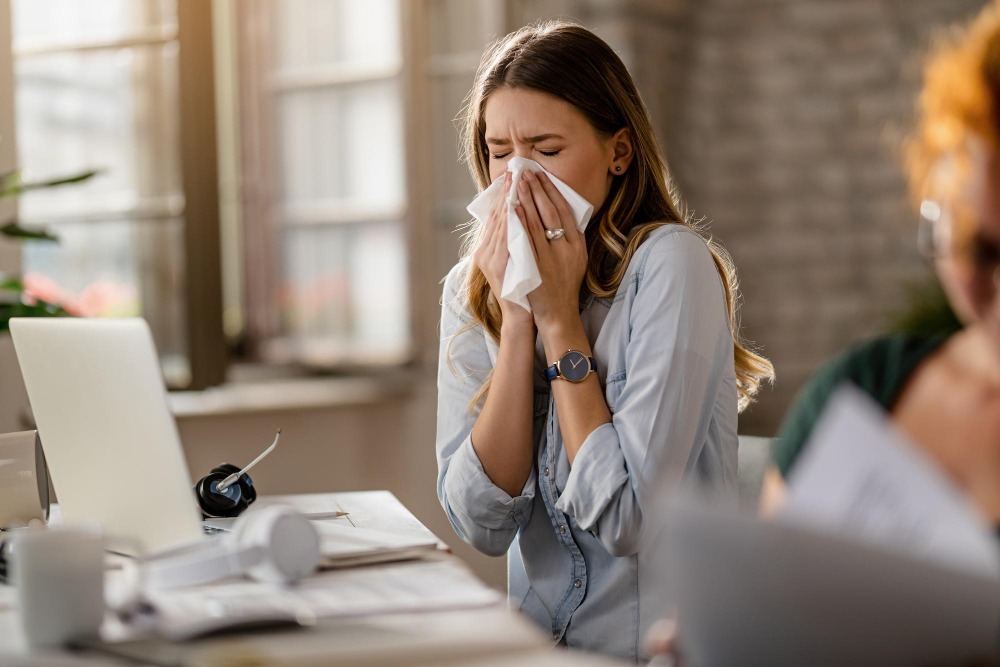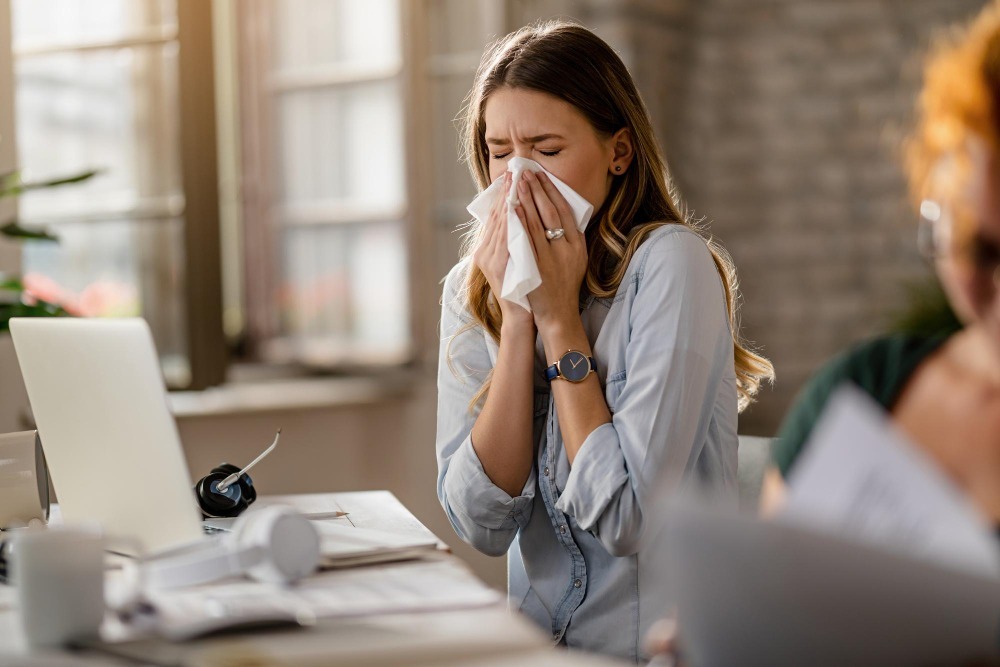 Maybe that's your partner or your children. Perhaps it's you… again. Right before you go to prepare a meal. Maybe at that point, these microscopic invaders have spread to anything and everything.
The truth is – that it's impossible to remove every bit of virus and bacteria from our lives. And to try usually means applying harsh chemicals such as bleach and other long-known disinfectants and sanitizers.
Use enough of these types of cleaners and soaps, and you can tell from your skin how rough it is.
Is this the proper trade-off for our surfaces to be clean and sanitary? Shouldn't there be a better way? Couldn't something in nature help you keep your environment pathogen free?
Well, the answer is yes. And you'll find out what that something is in a minute. It's all-natural and non-toxic, and your body even produces it. You've probably never heard of it. Large chemical corporations do not offer it. So it's never been promoted with their billions of dollars in marketing budget.
However, it's quietly been used since before World War 1. It's effective on nearly everything bad (viruses, bacteria, fungus, mold, and yeast). And it's safe enough to be used internally and as a topical skin treatment for many problems.
Before we get into what this compound is and the great independent company that offers it. Let's go through some straightforward tactics you can employ to help keep you sanitary – and sane.
Keeping you and your home clean
Here are a few ways to keep your home clean and fresh. Most of these are common sense, yet, with  having such a hectic life and schedule, a little reminder can't hurt:
Keeping dirty clothes to a minimum: Dirty garments begin to smell the longer they lay around. This odor can quickly fill your home and provide a safe haven for bacteria. Make sure to rid your home of dirty clothes at least once a week.
Pets: if you have pets living in your home, make sure to keep them, their cages, and litter boxes clean. It does require some work and consistency. However, this should only take a short time, a few days a week.
Mopping up: Maybe, one of the most hated tasks, there are even robots that will do it for you. This is one of the best ways to keep your home clean. It removes dust and odors from your floor. Always add something to your mop water that will sanitize and deodorize your floors.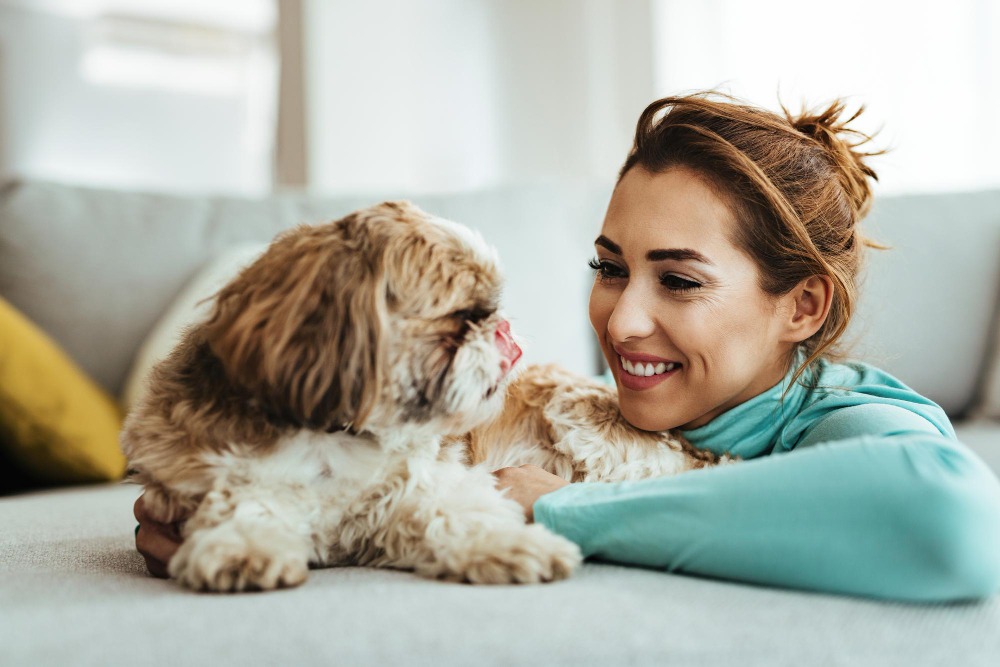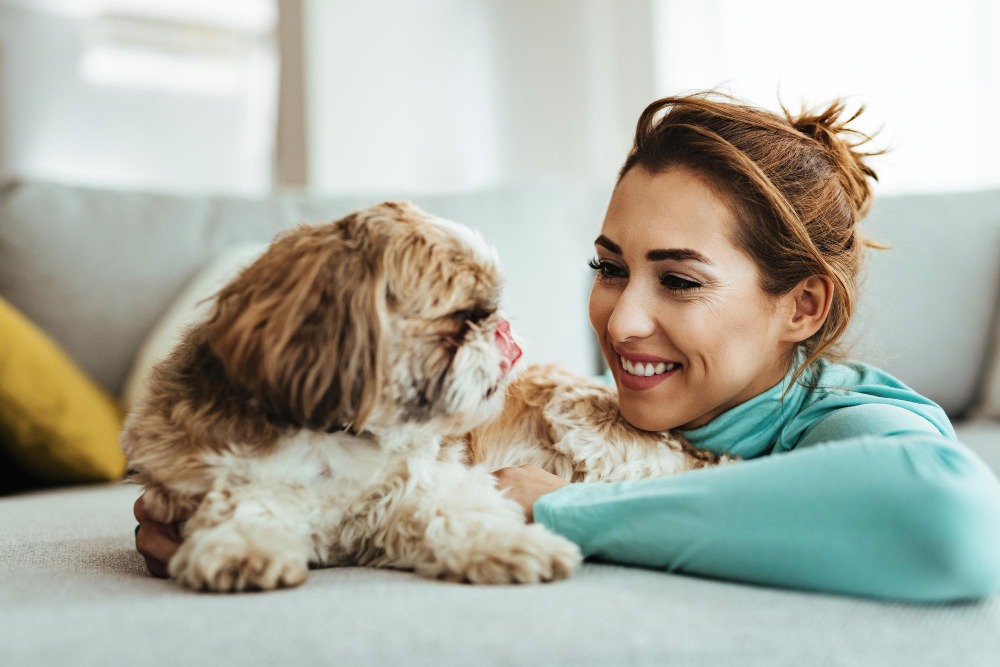 These are a few simple, known ways to keep your house clean. And indeed, after reading this, you can come up with several other things around your home that will make it cleaner and more sanitary.
Of course, you can do all the routine things for your care to stay clean and mostly pathogen-free. This includes all personal hygiene routines, regular handwashing, and staying away from those known to be sick.
However, the truth is that you can do all these things and still suffer from the effects of bacteria, mold, fungus, yeast, and viruses.
Yet, do you need 14 different products to clean and disinfect yourself and your home? The short answer is no.
A now-available product covers nearly all the bases for cleaning, deodorizing, and disinfecting. It's been shown effective in studies and testimonials for a host of problems, such as:
Skin problems – acne, ingrown hairs, pimples, dermatitis, insect bites, and dry skin redness.
Gum disease and halitosis
Cough and sore throat
Ear aches
Pink eye, conjunctivitis
Poison Ivy and Poison Oak
Allery symptom relief
Snoring
Eliminates odors under the arms and on the feet.
Cleans, sanitizes, and deodorizes virtually any surface
This remarkable product is brought to you by a preeminent scientist who has spent most of his life in the field of Biomimicry, the use of observations made in nature which are applied to creating products that benefit mankind.
His name is Dr. John Burd, a renowned biochemist. His current research is focused on creating natural solutions to common skin and health-related problems. He does this by harnessing the power of something called HOCL.
The greatest discovery since penicillin
That's a quote about HOCL from a world-renowned doctor. What is this HOCL, and what can it do for you? Well, let's find out, shall we?
HOCL is produced by your white blood cells and is a natural killer of infection, bacteria, virus, yeast  fungus, and mold. And it's been shown to speed up the healing process.
This remarkable compound is made of hydrogen, oxygen, and chlorine. It has been found to have many uses in dentistry, optometry, ENT, and other medical fields, along with being anti-inflammatory, antimicrobial, and antibacterial.
It's an all-natural and non-toxic way to address common health problems, clean, deodorize and disinfect, and support your body's natural defenses.
Dr. Burd has been working to formulate products with HOCL for years. And out of this dedicated work has come a wide range of products, from air purification, simple wipes for cleaning and disinfecting, and even skin care products.
And here is the original and most popular product using the power of HOCL.
Wonder Spray
The original product from Dr. Burd. Used for the treatment and disinfection of skin irritations and wounds.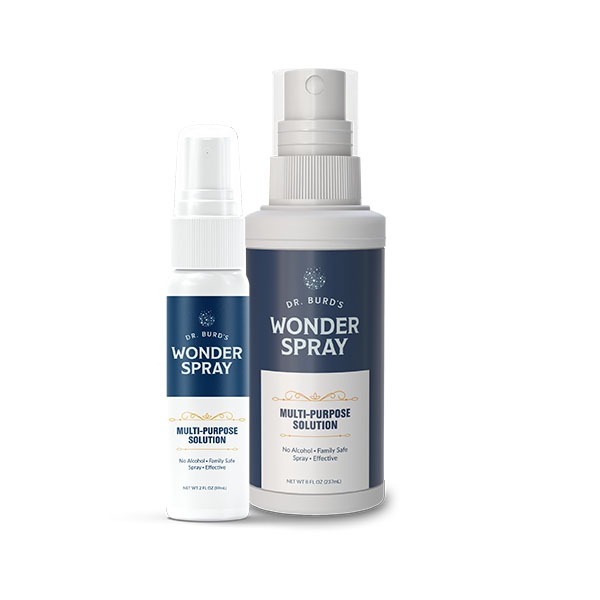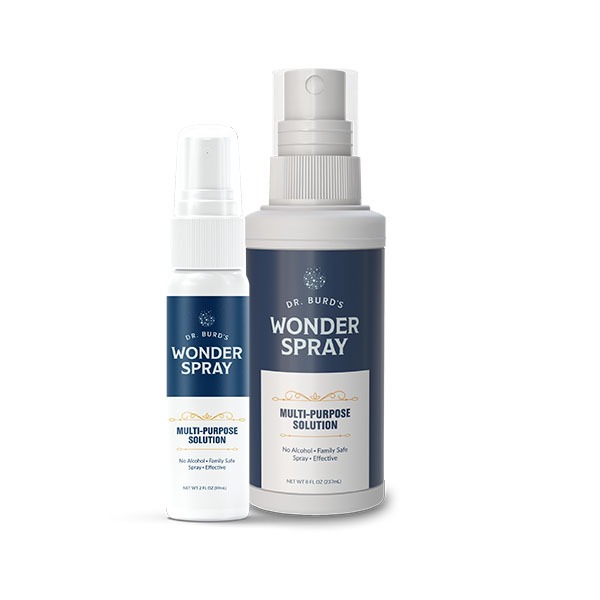 Wonder Spray dramatically reduces the bacteria in and around affected areas, including wounds and common skin irritations. Its anti-inflammatory properties minimize irritation and redness. This is an all-natural, non-toxic, and safe way to get the necessary relief and care you need.
Wonder Spray is:
Clinically studied
Doctor approved
Made in the U.S.A.
This superb spray works with your body's immune system, helping you get back on track to better health. And it does this without harsh chemicals or any toxic components. It's also:
Safe for all ages
Works on contact
Gentle and soothing
Wonder Spray is guaranteed never to contain:
Alcohol
Parabens
Fragrance
Phthalates
Sulfates
Gluten
Dye
After rigorous studies, it's been recognized by the W.H.O., Cleveland Clinic, EPA and the FDA.
And, true to its name, it's working wonders for so many.
If you're interested in a natural way to deodorize, clean, disinfect, and treat a host of ailments naturally and safely, you owe it to yourself to check out Dr. Burd's Wonder Spray.
Click the link above and see all the uses and the variety of products that HOCL can be used in.
* In partnership with our friends at Lysulin Inc* Photo courtesy of Lysulin Inc
* These statements have not been evaluated by the Food and Drug Administration. These products are not intended to diagnose, treat, cure or prevent any disease.
* The information available on ewellnessmag.com, including text, graphics, and other materials is for informational purposes only. Reliance on any information in ewellnessmag.com is at the user's own risk. Sponsored product placement may appear in the article. The visitor of this website acknowledges that the information available on or through ewellnessmag.com is not and is not intended to be a substitute for professional medical advice. Copyright © 2023 Brawo Press, Inc. All rights reserved.