Radiant, healthy-looking skin is important at any time of year, perhaps even more so as we get deeper into summer vibes. So much of our skin can be on show, so naturally, we want it to look its best!
The appearance of your skin has always been a fairly good indicator of health and vitality- more often than not when imbalances or illness occur it is first noticeable through the complexion and look of your skin. Toxins that are not filtered or excreted through your system lay dormant within the body and can appear through your skin as dullness, breakouts, dryness, or just looking pale and peaky.
Looking after your skin and supporting it to health and vitality has never been easier as we are so spoilt for choice in the health and beauty world for products and treatments. So, really, what are you waiting for?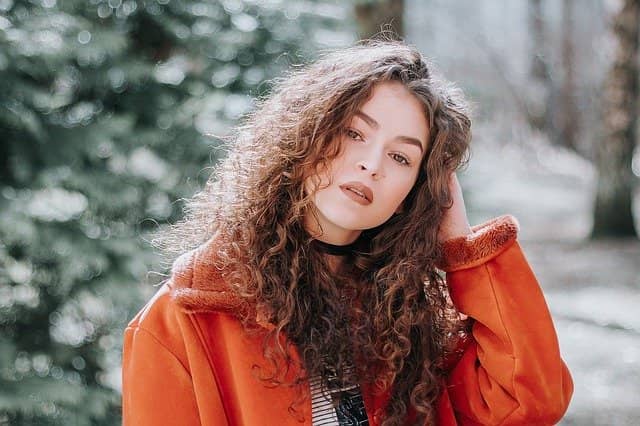 Here are tips to have healthier, radiant skin!
Essential oils. Essential oils have been used since ancient times in cosmetics and skincare products. They are highly versatile- from adding a few drops to your bath to concocting a homemade moisturizer or massage blend. There are many different ways you can get the most from essential oils. Very few essential oils can be directly applied onto the skin- most will need to be heavily diluted as they can be toxic and cause a reaction, particularly for sensitive skin types. Always take time to do a bit of research. Some of the most commonly used essential oils for healthier skin include Lavender, Rose, Geranium, Sweet Almond, Peppermint, and Chamomile. Citrus oils can lighten your skin in the sun so make sure these are significantly diluted in a suitable carrier oil! 
Fresh air! Skin needs to breathe. If you are cooped up in a closed environment that may be dark or poorly lit- make a point of getting out a bit. Enjoying some fresh air helps to open up your pores, this enables them to release toxins and clear clogged up pores. The sun's rays supply your body with Vitamin D through your skin and also encourage collagen production- this is another vital reason to spend some time outdoors. 
Exercise! Doing some exercise that gets you a little sweaty can do great things for your skin. Not only does it help to improve circulation, but exercise can also help you rid toxic waste within your body through your sweat. Ever notice how people that exercise seem to "glow" right after a workout or walk? 
Hopefully, these little tips can help you to have happier, healthy skin! As mentioned earlier, always do your research with essential oils, and choose natural products! Baar Products Inc, pride themselves on their natural offerings for health, wellbeing, and skincare. Since 1986, Baar Products, Inc. has empowered the individual in their health care choices and provided support for the health care profession with alternative therapy options.
Baar Products, Inc. is an enterprise of medically oriented individuals dedicated to providing you, your family, and health care professionals with innovative health and wellness solutions. Baar.com is also a unique online resource for Health, Beauty, and Wellness. 
They have over 130 acres of pristine land in Pennsylvania and Tennessee. These properties include highly regarded "woods-grown" herbs and wild plants. These investments allow them to preserve and provide you with the world's best natural products.
"The purity and freshness of our products is our highest priority. The high-quality ingredients combined with our great prices have positioned us as a value leader in the industry. Our Hair Care, Skin Care, and Beauty Products are created with unique, safe, and effective ingredients. Nature's Blessing™ is our line of high-quality natural vitamins and supplements"- Dr. Bruce Baar
Their Mind/Body products are in a classification all their own. "The Radiac" and the "Baar Wet Cell Battery" are creating history. These products are sold throughout the world and their performance is documented in books like Hope Springs Eternal by David Atkinson and Experience the Radiac by Dr. Bruce Baar- Founder of Baar Products Inc. Bruce has lectured at numerous health and wellness conferences in the USA and internationally. 
Here's a look at 3 products from their range! 

Natura Magic Skin Lotion 
Baar Products Inc. Natura Magic Skin Lotion truly is magical! It is a rosewater skin lotion that is ideal to help you achieve silky, smooth skin. It promotes a youthful-looking glow and penetrates deeply to hydrate and renew dry, chapped skin. Rose Water is Mother Nature's astringent, with natural Antibacterial & Anti-inflammatory properties.
This lotion carries the subtle fragrance of spring and it won't "sit" on the skin. This makes it very popular with professional massage therapists. Likewise, in aromatherapy, rose water and rose essential oil are commonly used to help relieve headaches, calm stress, and boost one's mood. 
This NaturaMagic Skin Lotion is perfectly blended with Peanut Oil, organic extra virgin Olive Oil, Rose Water, and Lanolin. 
Here are some of the benefits! 
Nourishes, Hydrates, and Tones Skin
Combats the Effects of Dryness & Aging
Balances Skin's pH
Ideal for renewing skin
Rose Water enhances emotional well-being
Has both a calming and mood-balancing benefit
It May help reduce acne due to antibacterial properties
Known for its antibacterial properties, Rose Water acts as an astringent. It removes excess oil without causing dryness.
Baar Products Inc. NaturaMagic skin lotion has unique anti-inflammatory properties which help to cleanse, tone, and calm red, irritated, and sensitive skin
Organic Sweet Almond Oil
This organic, sweet almond oil is one of Nature's best-kept secrets! It is a pure Moisturizing Oil extracted from the dried kernel of the Almond Tree. It is rich in Vitamins A, B, and E as well as Oleic and Linoleic essential fatty acids. This oil is Virgin, Cold-Pressed oil, and Hexane-Free.
It can be used as a universal carrier oil, as such; it is one of the best natural oils for massage due to its texture, light scent, and high vitamin content.
Organic Sweet almond Oil is thinner than most massage oils; this allows hands to glide easily over the skin. It is used often as a key ingredient in the cosmetic industry. 
Here are some of this amazing oil's benefits! 
Revives Skin
Revitalizes skin due to its high concentrations of Vitamin E and Magnesium.
It may also help protect hair against heat damage
Provides nutrients and vitamins that the skin requires to remain healthy
Perfect for Body and Face
Does Not Clog Pores
Absorbs quickly
 "I use your Organic Sweet Almond Oil every day. I'm 78 years old and everyone tells me I have the most beautiful skin"- C.H., Cedar MI
Inspirol®
Inspirol® is a unique inhalant that can be used for a wide variety of symptoms associated with congestion, seasonal allergies, post-nasal drip, irritated throat, and swollen mucus membranes. It helps to clear nostril and nasal passages and is beneficial for the throat, bronchial function, and lungs. 
The bottle of Inspirol® is half-filled so that the provided tube can be placed into the air space above the liquid then a deep breath is taken (of the fumes) through the nostrils, then the mouth and taken deep into the lungs. 
There are numerous benefits, here are just a few! 
Supports healthy breathing; an Expectorant for the lungs
Penetrates & soothes nasal passages
Provides an antiseptic reaction deep into lungs & nasal passages
Helps relieve sinus symptoms and prevents sneezing
Great for seasonal allergies
Helps relieve mucus in the throat, nasal bronchi, and soft tissue of the face
Clears nasal passages and helps reduce congestion
Helps relieve the pain in the chest from severe asthma and COPD
Customers report it has helped with sinus congestion and emphysema also
Calms nervousness, releases stress and improves mental clarity
"I don't know what I would do without Inspirol®. It has helped me for years." – S.R. Canon, GA
"Inhaling Inspirol® feels like inhaling life itself. It smells lovely, clears my nasal passages, and helps reduce congestion." – T.D. Seattle, WA
"Inspirol® has helped me so much! Better than inhalers!" – A.S. Pemberville, OH
"Having personally developed and used these products for many years, we are inspired by the results and testimonials sent by our customers. We are committed to helping others discover these natural healing systems. We are now operating and manufacturing using clean Solar Energy. Our "Solar Crafted" products and our commitment to sustainability is our gift to the future" – Dr. Bruce Baar 

* In partnership with our friends at Baar Products Inc. * Photo courtesy of Baar Products Inc.
* These statements have not been evaluated by the Food and Drug Administration. These products are not intended to diagnose, treat, cure or prevent any disease.
* The information available on ewellnessmag.com, including text, graphics, and other materials is for informational purposes only. Reliance on any information in ewellnessmag.com is at the user's own risk. Sponsored product placement may appear in the article. The visitor of this website acknowledges that the information available on or through ewellnessmag.com is not and is not intended to be a substitute for professional medical advice. Copyright © 2022 Brawo Press, Inc. All rights reserved.