There are no quick fixes in the world of wellness however, there are a few essentials that can really make an impact on improving your mood and health, and an alternative to alcohol is one of them.
We all want things a lot faster these days. This includes a better body, improved health, mood, more youthful-looking skin… the lists we could carve of our wants and desires would be quite substantial.
Hard work and effort over time gets you most of the way, but there are a few essential "Do's" that can truly positively impact your health and quite sharply too!  Here are 3 ways to better wellbeing!
Start moving. The benefits of exercise and activity are immense and you can start seeing results within just a few weeks. It's not the long, hard slog it seems. Just beginning to move a bit more can help you improve energy levels, strengthen your body, and help you start to shift unwanted pounds. Start small, especially if you've been inactive for a long while, you could try walking around the block, dancing around to your favorite music for 20 minutes, or just doing some household chores with a bit of oomph and effort can pave the way for more regimented exercise! 
Eat better. If you struggle with maintaining a balanced, healthy diet- just focus on changing one small thing about how and what you are eating. Dramatic changes can easily overwhelm even those of us with the strongest resolve. And a total denial of all your favorite foods can act as a shock to the body. You want your changes to stick. Implement them smoothly yet intently. Change one thing each week and focus on getting good at that. As your confidence levels rise, so too can the extent of your diet goals! 
Cut down on alcohol intake. Alcohol can be calorific as well as detrimental to your health (in large amounts) over time. Alcohol can become a coping mechanism, especially during the hard times we all witnessed during the Covid-19 pandemic. Cutting down your alcohol intake saves you calories and helps to preserve your health. Many chronic conditions and diseases have been linked to high alcohol consumption, these include liver disease, high blood pressure, digestive problems, and increased risk of stroke. Drink responsibly or choose non-alcoholic drinks – an alternative to alcohol.
Nowadays there are many non-alcoholic beverages on the menus at bars and restaurants, tasty cocktails that can still pack a punch- albeit a healthy one! ArKay is paving the way for people to preserve their well-being without compromising on taste.
Meet ArKay
ArKay Beverages has been spearheading the way for the Non-Alcoholic Spirits World since 2011, when they crafted the world's first non-alcoholic liquor flavored drink. ArKay's beverages give you all the alcoholic kick with none of the post-hangover blues such as headache or sickness. 
ArKay's founder Reynald Grattagliano was inspired to produce alcohol-free spirits following an episode with his 22-year-old son who upon returning home from a party, where there was ample imbibing, began to feel those certain unappealing after-effects and suggested his dad create an Alcohol-Free Whisky. 
Reynald's son, of course, didn't realize that his suggestion would compel his father to not only spend the next 4 years of his life researching such a method, but he would also spend his entire life savings to make it happen! 
"This alcohol replacement is a unique and innovative drink for consumers worldwide looking for an alcohol-free liquor alternative with a placebo effect. ArKay is the creator of the alcohol-free spirits category and the market leader"- ArKay
Non-Alcoholic Spirits: Perfect alternative to alcohol.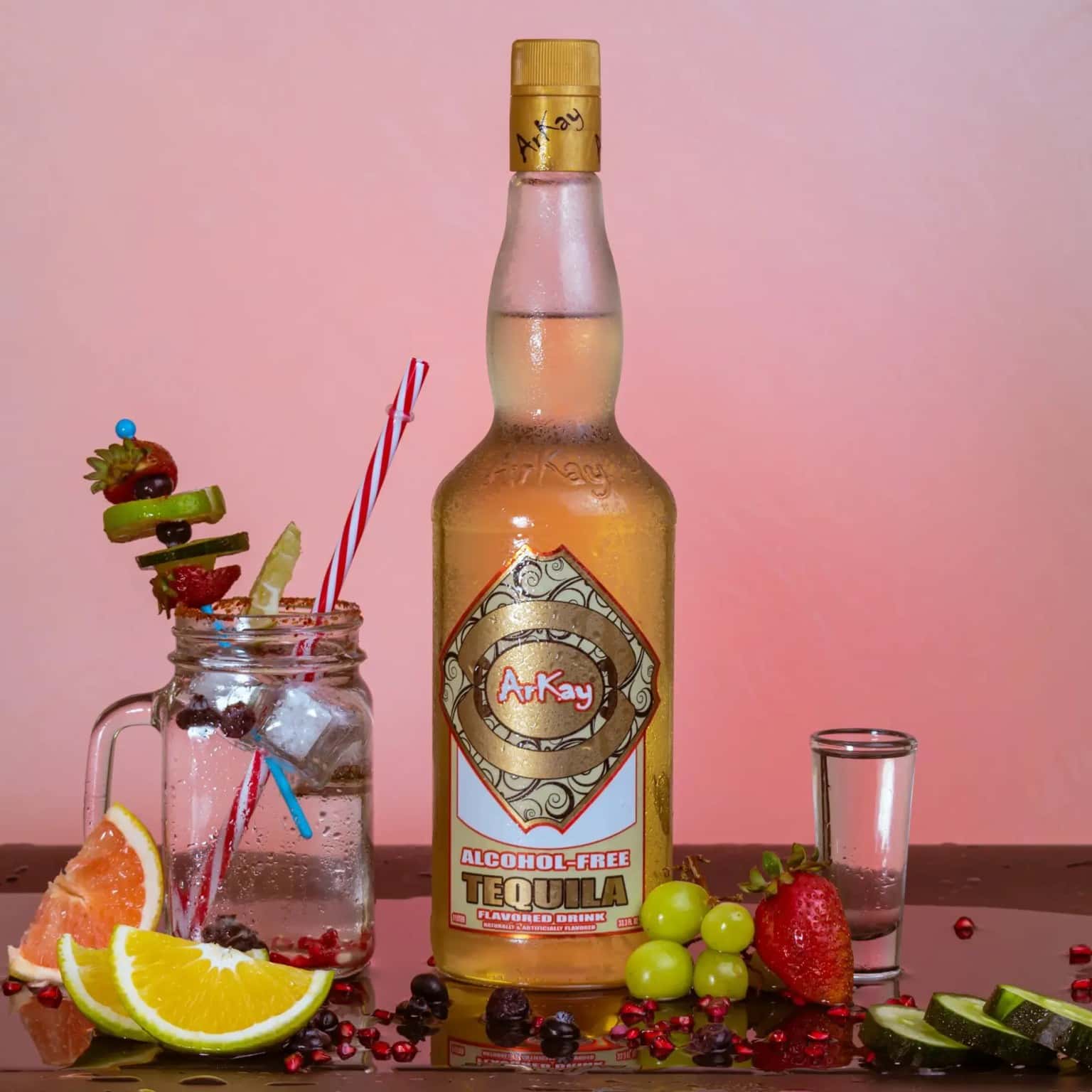 If you're looking for an alternative to traditional alcohol, you're not alone. "Today we're hearing customers ask for alcohol-free options everywhere and juices and sodas no longer cut it," commented local bartender Bill Georges: "Wanting an alcohol-free option doesn't mean they want a juice box, nor does it mean they have a problem with alcohol. It means they want something with all the flavor and complexity of a traditional alcoholic beverage but want to stay sober." 

ArKay Beverages has been including vodka, tequila, gin, whisky, bourbon, and brandy amongst many others, for the appreciation of fine liquor without the alcohol. Some things are too good to be true, but not in this case! 
"We source the very best ingredients from nature; carefully selecting aroma and spices that we can work with so you can be sure that you are getting the best quality. We are transparent about ArKay' ingredients, but as we are the first ones to make 100% Alcohol-Free spirits Flavored drinks with the kick and burn in the mouth like the real thing, we can't share all the details of our methods!"- ArKay
ArKay is crafted not distilled, these beverages are: 
100% Alcohol-free spirits flavored drinks
Sugar and sweetener-free
Gluten-free
Zero calories
Non-GMO and friendly for veggies!
Here's a sneak peek at how they work as a non-alcoholic beverage but without skimping on the flavor of your favorite drink! 
ArKay has a small molecule called W.A.R.M. placed inside the drink. In contact with the tongue, the drink sends stimuli to the brain, the illusion operates, and the mucous membranes of smell and taste saturate and make the consumer believe that he is drinking alcohol.
The W.A.R.M molecule was discovered by Reynald Grattagliano and it is one key element in the production of ArKay Beverages. This molecule gives the impression of the "burn and kick" when in the mouth and has a taste like alcohol. 
When mixed with a liquid (in this case with ArKay flavored drink) it tricks the brain and makes it believe that what you are drinking is real liquor, then after a few seconds, the brain realizes that what you are drinking is not liquor and immediately tells you that you can keep drinking without any form of ill effects. Smart, huh?!
The W.A.R.M tastes like alcohol, and when mixed with ArKay gives the impression that it is alcohol- but not alcohol.
No matter what your favorite drink is, you can make reap the full pleasure of ArKay's non-alcoholic beverages! There are 25 in total including the following flavors: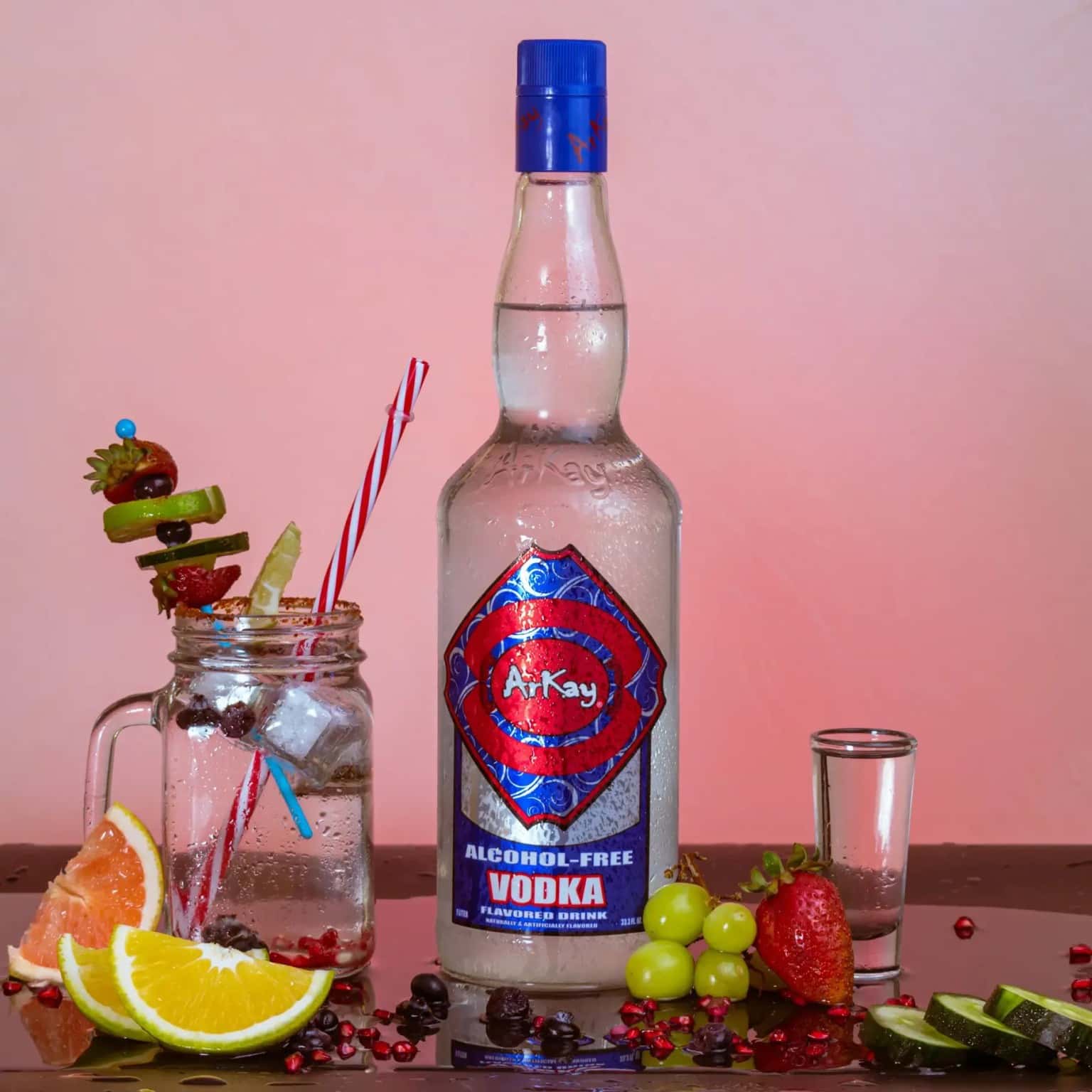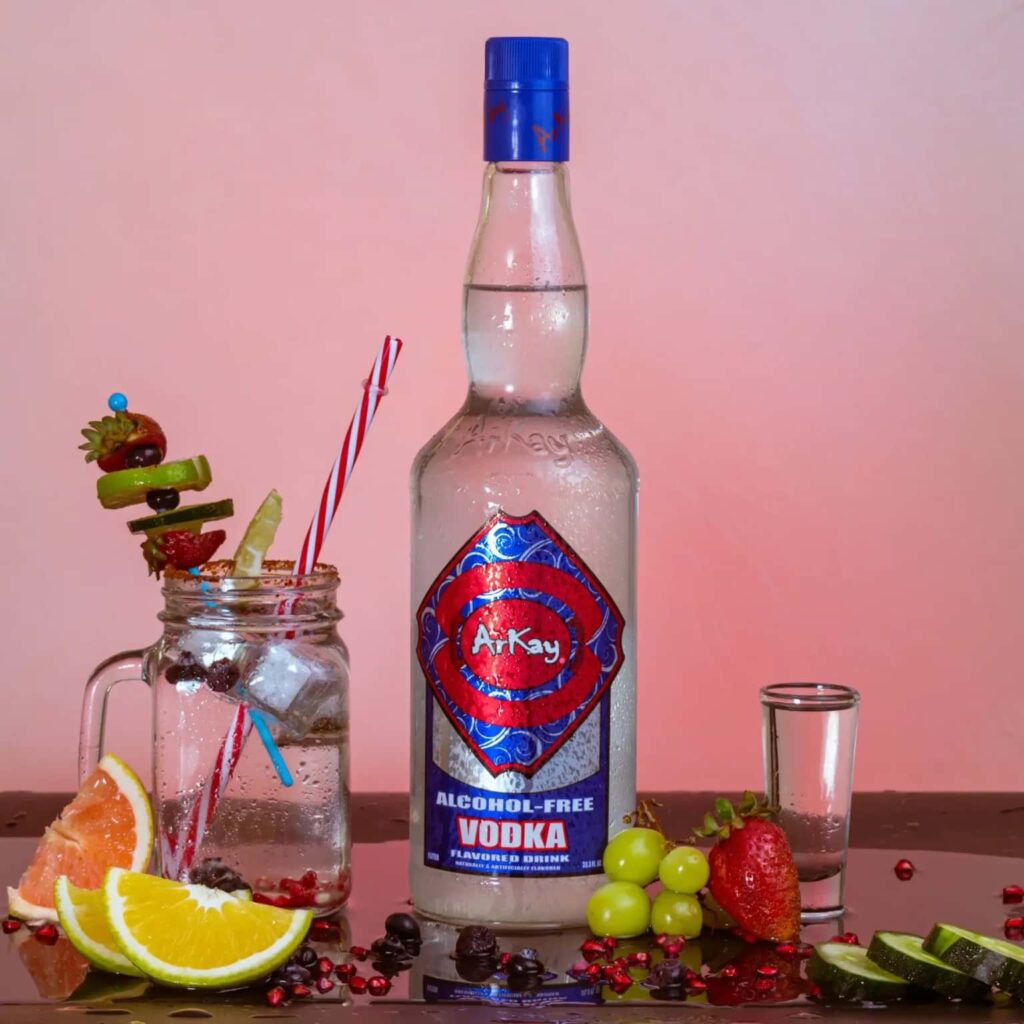 Tennessee Whiskey 
Vodka Alternative
Tequila Alternative
No need to explain more, just drink it and get a better life!

Keeping it Clean!
It's no wonder that ArKay is riding on a wave of popularity. It has become an increasingly versatile and healthy, modern beverage.
ArKay can provide several health benefits too and can offer a great boost to your mental focus and energy levels also. 
For instance, in terms of weight loss, ArKay Beverages can help improve your metabolism, it also contains several antioxidant properties that are beneficial to your health such as the Capsaicin.
Alcohol-free spirits are being cherished by people who look for alternatives that are just as appealing as alcohol options.
ArKay is designed for everyone to enjoy the exceptional taste of liquor without the alcohol, making it a perfect beverage day or night. ArKay has 0% alcohol, 0 % fat, 0% sugar, therefore becoming a gateway for individuals with medical conditions or religious beliefs that prohibit alcohol consumption or just for people who want to change their lifestyle.
There are no side effects and you can drink as much as you want since ArKay is not addictive and 100% safe to drink. You can forget about the hangovers, relax and enjoy all the fun and delicious flavor!
Interested? Here Are Some Tips On How to Drink ArKay! 
Some of ArKay's alcohol free liquors are very strong and you may be surprised by the strength of the drink!
When drinking ArKay for the first time you should try it the same way as if you drink a cocktail: by mixing ArKay with sugar-free cola or sparkling water over ice, then wait few seconds for the bubbles to settle down before you drink.
You can also add it with your favorite mixers to prepare all the mocktails you want. The possibilities are endless so relax, enjoy, and taste the best alcohol-free spirits option in the market right now!
Whether you are going "Sober October", want a healthy lifestyle change, or just fancy a healthier way to enjoy an alcohol-tasting drink of an evening, ArKay is fully equipped to help you!
"ArKay has seen a dramatic increase in sales, even amidst the economic crisis resulting from the COVID-19 crisis. This pattern shows that more and more people are seeing the benefits of cutting out alcohol and giving it a try for themselves. Health is at the forefront of everyone's mind, and ArKay Beverages' products are not only completely alcohol-free, but they're also sugar, fat, and carbohydrate-free, and vegan-friendly, thus mitigating many of the additional health risks associated with cocktails and other alcoholic beverages"- ArKay
The holiday season is coming, give ArKay a try for better and Healthier Fun!
* In partnership with our friends at ArKay * Photo courtesy of ArKay
* These statements have not been evaluated by the Food and Drug Administration. These products are not intended to diagnose, treat, cure or prevent any disease.
* The information available on ewellnessmag.com, including text, graphics, and other materials is for informational purposes only. Reliance on any information in ewellnessmag.com is at the user's own risk. Sponsored product placement may appear in the article. The visitor of this website acknowledges that the information available on or through ewellnessmag.com is not and is not intended to be a substitute for professional medical advice. Copyright © 2021 Brawo Press, Inc. All rights reserved.