It is a little-known fact that many of the population is actually magnesium deficient. And why is that important? Well, adequate magnesium intake has been associated with a lower risk of atherosclerosis, a fatty build-up on the walls of arteries, hypertension, or high blood pressure. As per Medical News Today, magnesium plays a crucial role in over 300 enzyme reactions in the human body, including helping with muscle and nerve function, regulating blood pressure, whilst also supporting the body's immune system. And with the family-run company Mo' Natural range of magnesium-rich products, the population can leave their magnesium deficiency behind with an optimal, and very pleasant, way of ensuring your magnesium intake goes straight into the bloodstream whilst keeping your levels at the very least, adequate.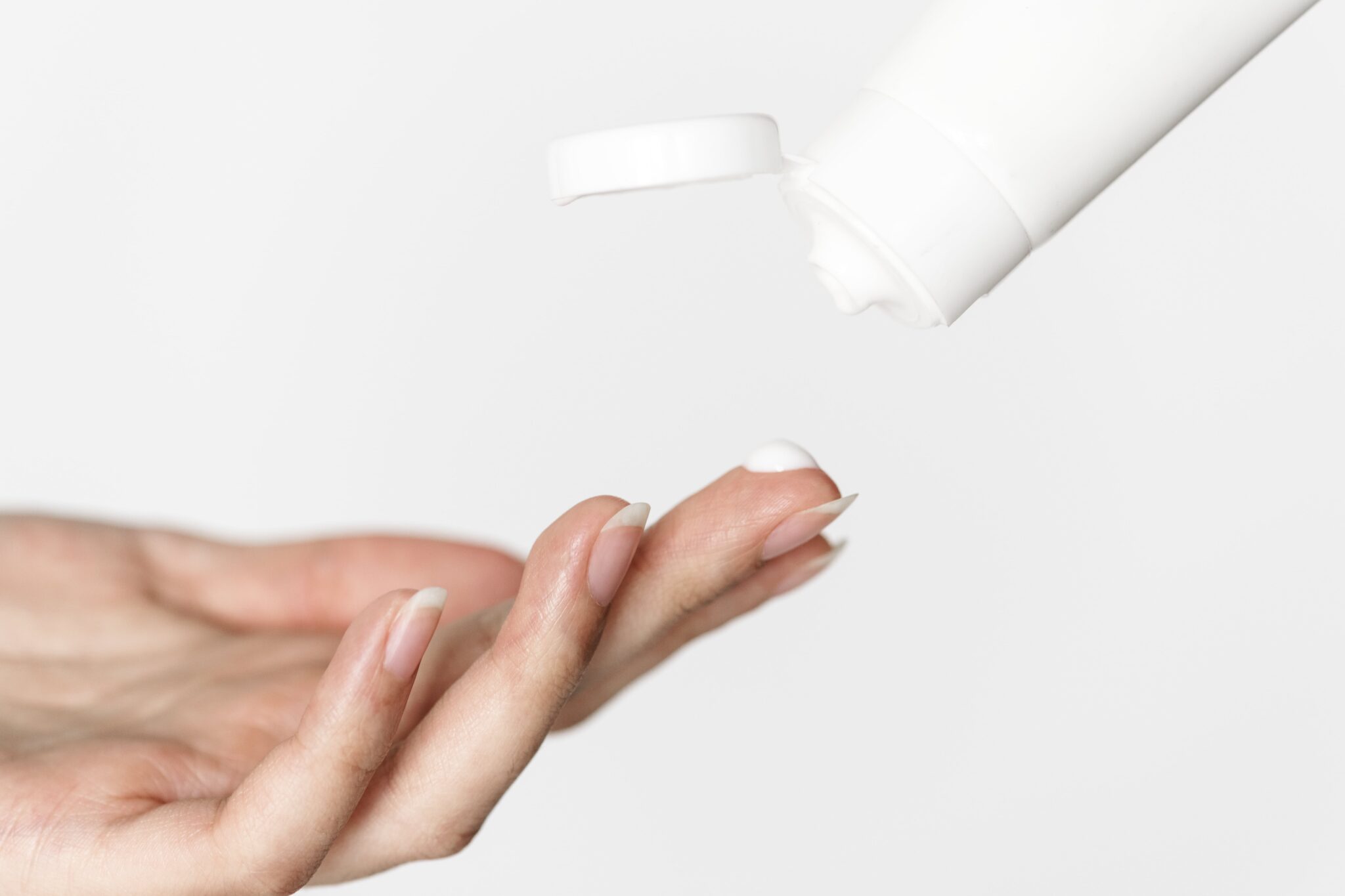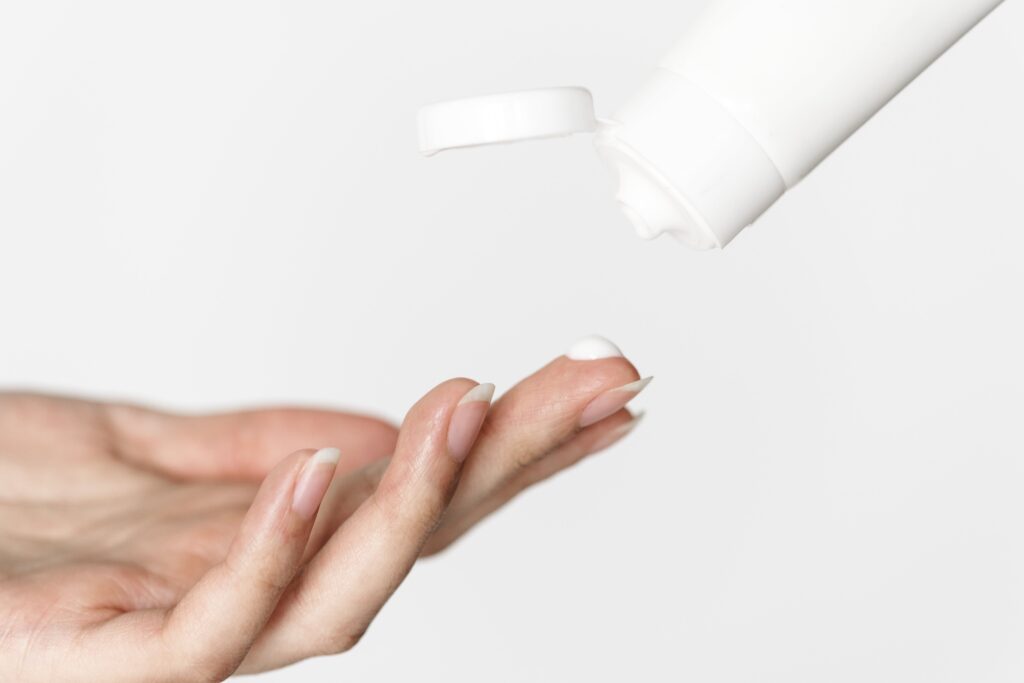 Of course, you think deficiency and your mind is instantly transported back to taking hard-to-digest, tablets as your parents reminded you that the benefits of this far outweighed the unpleasant aftertaste. The truth is, many oral supplements actually absorb poorly and can lead to upset stomachs. Wouldn't it have been much easier to apply that lotion that gave you what you needed in a way that was as simple as washing your hands. This is where Mo' Maggie Magnesium comes in. Organic and animal-testing free, this family-run company has devised a product that ensures that every highly absorbable teaspoon of Mo' Maggie delivers around 250 mg. of pure magnesium chloride that has been sourced from the ancient underground Zechstein seabed, found in the Netherlands, and is high in quality, as well as unpolluted, pristine and pure.
Mo' Maggie Magnesium Lotion
A lotion that contains both the purest and highest concentration of genuine Zechstein magnesium. Mo' Maggie's best-selling product is a wholesome blend of organic opulent oils, shea butter that is combined with argan and prickly pear seed oil. Non-pore clogging, the lotion allows magnesium to efficiently absorb, ensuring it goes straight to the body's cells where it is needed the most. Mo's MAG-nificent preserving medium is ultra-pure and Ecocert, NPA and NATRUE  approved. The blend of shea butter and luxury organic oils with magnesium provides a soothing application of minerals to your skin.  Mo' Maggie can be rinsed off the skin after 20-30 minutes, which leaves ample time for the minerals to absorb, or can be left on the skin for increased moisturizing benefits.
Please note: Those individuals with sensitive skin,or have greater mineral deficiencies, MAY experience some slight tingling or itching sensations. With sensitive individuals or those with greater mineral deficiencies, some tingling/itching/stinging MAY occur. Not to worry as this is a very average reaction with ANY dermatological magnesium product and will decrease and diminish with regular, continued use.
Lil' Mo' Maggie Magnesium Lotion for Babies & Children
Being a family-run company, Mo' Natural is well aware of the fact that those magnesium deficient members of the population will include babies and children. Lil' Mo' is pure and gentle, with many customers reporting that the product has provided a calming effect on their babies/children which was helpful at bedtime or when the child went for a nap, as well as when a young person was displaying aggravation or hyperactivity. Lil' Mo' has been formulated for babies and children to accommodate their delicate and sensitive skin, as they don't need quite as much magnesium as adults do. Lil' Mo' has a lot of extra shea butter added to the recipe to make it even more creamy. "Works like a charm," said one satisfied customer. "My baby had issues with stiffness and rigidness and it made breastfeeding very difficult because she was always tense and couldn't relax. My lactation consultant recommended to put this on my baby every night and since then it's only gotten better.
"Highly recommend!"
Also reported by Mo' Maggie's satisfied customers was pain/cramp relief.
Please note: It is strongly recommend that parents/carers apply the product to the bottoms of feet to begin with.  This allows your baby/child to build up their mineral levels and overcome any sensitivity, which can manifest and show as tingling/itching/stinging.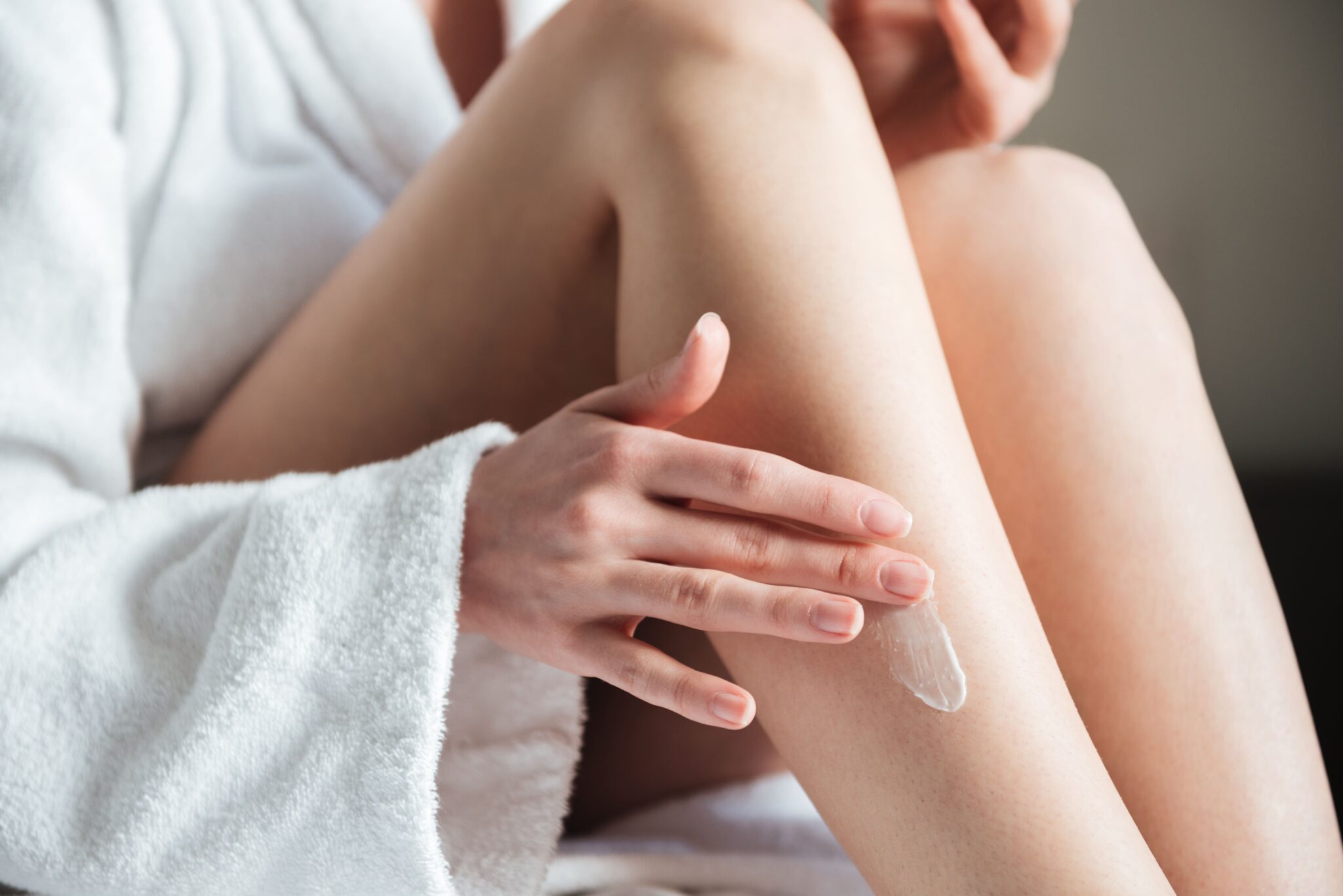 Mo' Maggie Magnesium Lotion – Customers happily report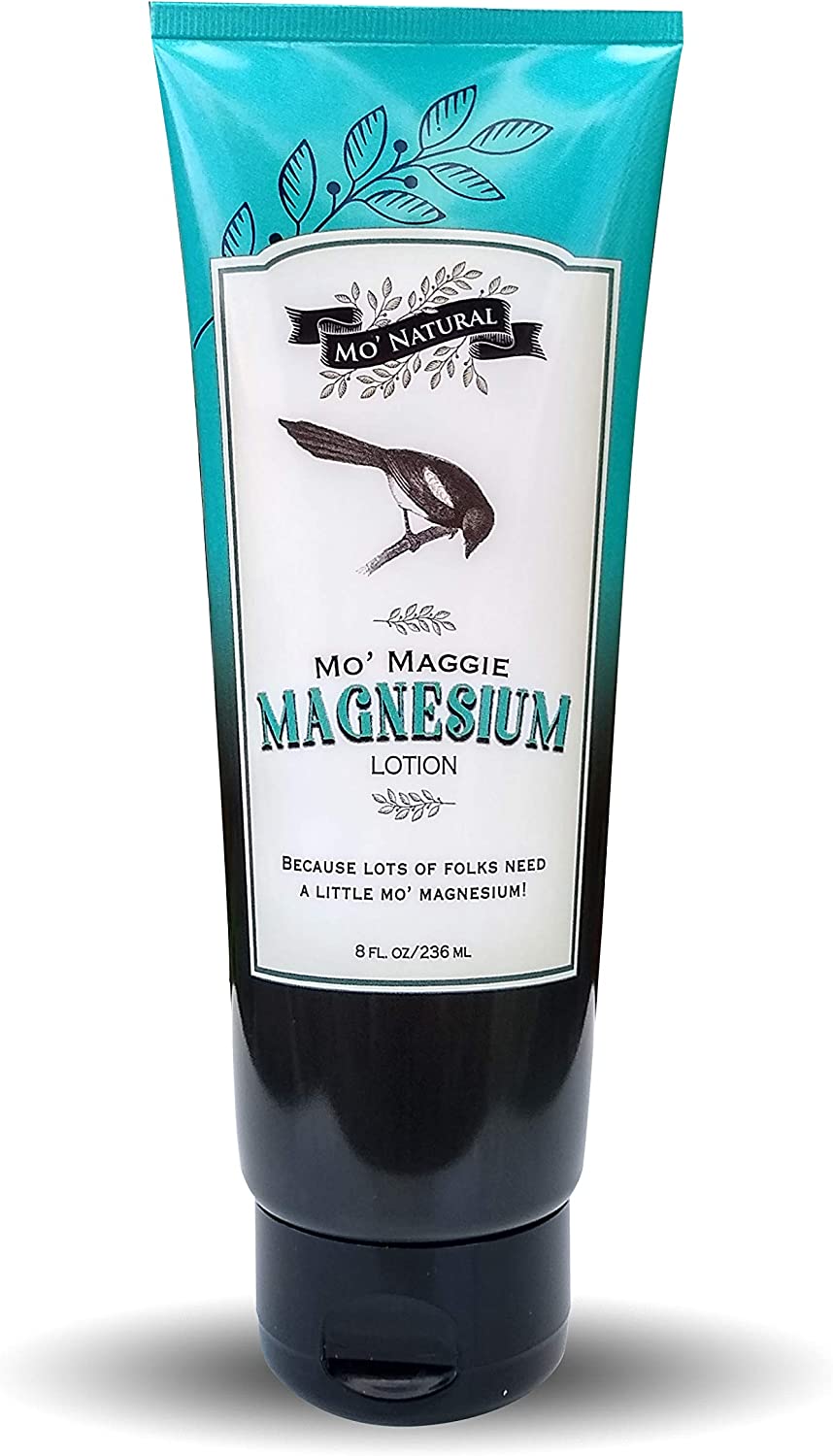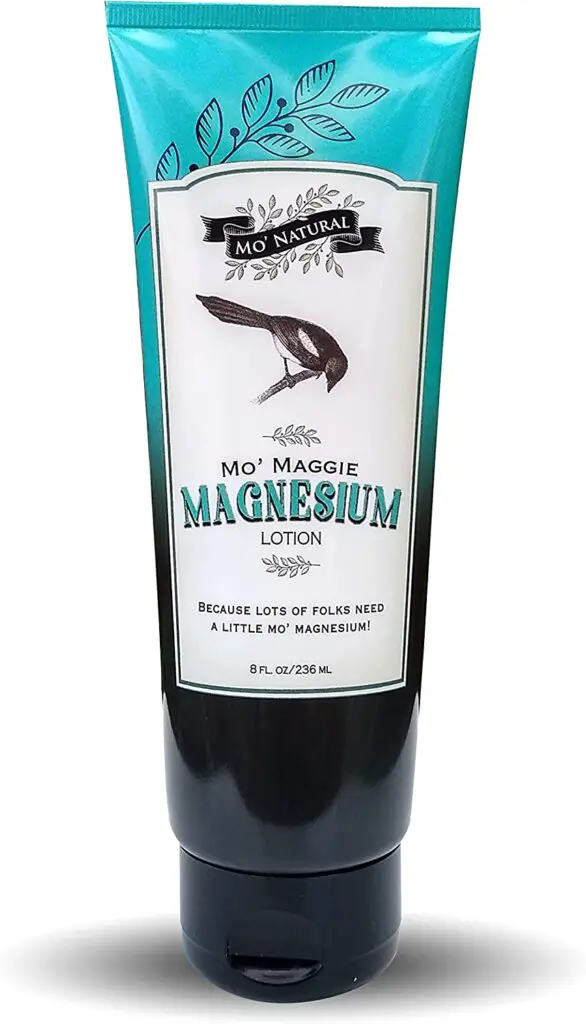 Relief from restless legs
Better and more restful sleep
Anxiety relief
Relief from muscle spasms and cramps
Relief from aching joints
Relief from eczema and psoriasis
Relief from sore and aching muscles
Quicker healing time from injuries
Enhanced cellular magnesium levels
Much greater feelings of relaxation
Lil' Mo' Maggie Magnesium Lotion for Babies & Children


Paraben free
Formaldehyde free
Petrochemical free
Ecocert, NPA and NATRUE approved
Absolutely NO bacterial, fungal or viral life in the Zechstein magnesium chloride solution – the purest magnesium source in the world
Zechstein magnesium is guaranteed free of mercury, lead, arsenic and fluoride.
More on mental health
Whilst many satisfied customers will focus on the physical improvements provided by Mo' Natural products, the mental health aspects cannot be overlooked nor underestimated. Clearer, less irritated skin improves confidence and well-being, whilst no one can argue the extreme benefits of an improved night sleep or a day of pain relief.
And remember, those who use Mo' Natural products are using magnesium-rich lotions that are organic and natural. Meeting the standards of many regulators, the products are free from animal testing, which means as the world's nutrients do their bits for you, you can return the favour by doing your bit for the planet.
Everyone's a winner.
A bit about the creators of Mo' Natural
A family run-company who had dreams of giving something back to their community. With an idea and a determination to make it happen, their ambitions of living off the land has led them to giving so much back in return, including helping improve the lives of many more than their local Kentucky community.
The Mo' Natural family has always been happy to be able to share their craft with you to help make your life a bit more wholesome and healthy.