Life and nature are the same. Life is a natural thing that is ongoing. Nature continues to exist as life goes on. The things we see in nature, such as the trees, leaves, and plants, go through a process where they are fresh and lively and then age with time. The same thing happens with people. It's the natural part of life that if people keep living, they will age. Their facial features look different, and their hair color changes sometimes. Also, as the aging process occurs, people can't maintain as much energy as they used to. While aging is inevitable, there are ways to age gracefully and keep the body functioning correctly into late adulthood. With a proper lifestyle and the use of supplements, people can also keep their skin looking healthy and youthful well into their golden years. People have made many attempts to keep their bodies looking young. Unfortunately, many of these attempts have been unnatural. A lot of people have purchased products with unnatural ingredients to fight age, and it's had an adverse effect. In addition, people have had lots of unhealthy plastic surgery to maintain their appearance. This is not a good thing. The best way to keep up one's appearance is the natural way. The natural way is the healthy way. It involves using products containing ingredients that are as close to nature as possible. The problem is finding products with elements not far removed from their origins. For years, people have not been able to locate such items. Fortunately, Two Poppies Apothecary provides products with the most natural ingredients possible.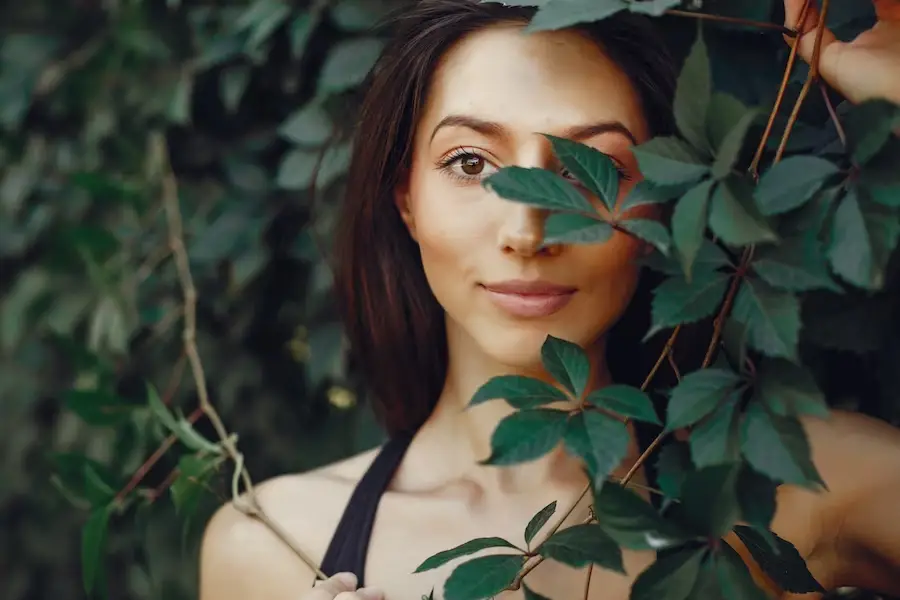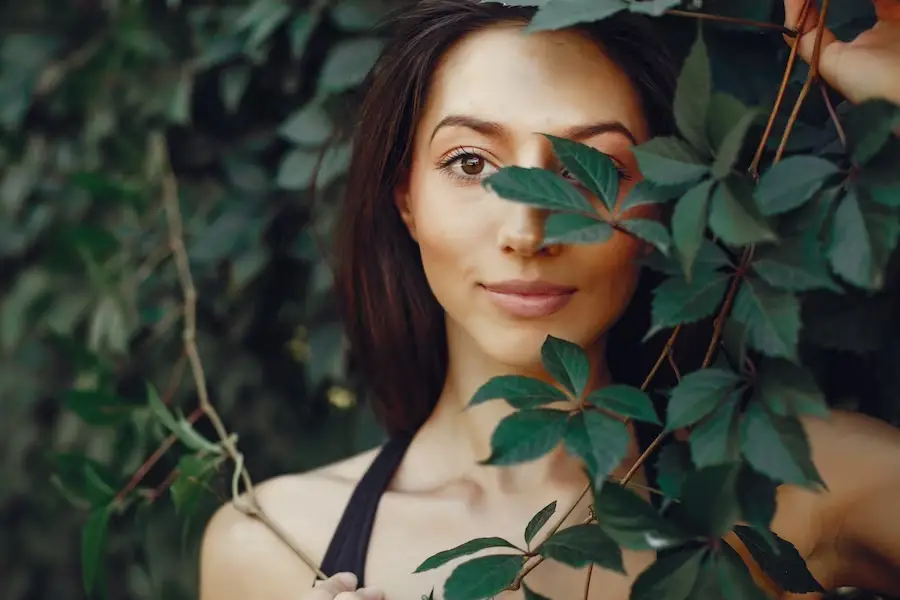 While maintaining a healthy look applies to all body areas, the two most visible to other people are the eyes and face. When one meets a stranger for the first time, the first thing one notices is one's face and its features. On the face that is enabling someone to look at someone else are the eyes. As people age, the ability of the body to produce oils begins to dwindle. This, in turn, leads to less hydration of the skin. When the skin is not hydrated, wrinkles start forming, and signs of aging show. There are many sensitive skin areas around one's eyes. Therefore, when the skin wrinkles, the eyes look droopy and unkempt. The look of the eyes can make all the difference in how youthful one wishes to appear. When they look at someone, how bright and shiny the eyes and the skin around them look gives the impression not necessarily of what someone's age is but how healthy and full of internal youth they are. As mentioned, the best way to maintain a youthful appearance is by using items with ingredients as close to nature as possible. That's certainly hard to do. First and foremost, one must learn what specific components are needed to hold back the hands of time.
Jojoba Oil
Jojoba oil is the oil that comes from the jojoba plant. Besides helping with skin problems like acne, psoriasis, and other conditions, jojoba oil acts as a moisturizer for the skin. This skin moisturization is needed when a person ages because their skin does not hydrate as well. The nutrients that are contained in jojoba oil are beneficial in combatting wrinkles and fine lines on the skin of one's face. Vitamin E, which is in jojoba oil, helps with this. It's also worth noting that jojoba oil also boosts collagen levels in one's body. Collagen, which is produced by the body, not only helps hydrate one's skin but also helps it maintain its elasticity. This elastic feature of the skin showcases a more compact surface. Like many things made by the body, collagen production starts to decline as people age. Therefore, one needs ingredients close to nature, such as jojoba oil, which comes from the jojoba plant, to keep collagen production.
Calendula
Calendula is a natural herb that has various benefits for one's skin. First and foremost, it helps people who have sensitive skin or are prone to skin infections. Calendula contains many anti-inflammatory properties that can counter certain skin conditions. In addition to its anti-inflammatory properties, calendula also has many natural antioxidants. These antioxidants help protect the skin from various stressors that can cause skin problems. Arguably, the most essential feature of calendula regarding one's skin is its hydrating features. As mentioned, skin hydration diminishes as one reaches a certain age. Therefore, it's essential to supply the body with natural ingredients that keep its body's hydration levels up to snuff. Using products with calendula, which are natural herbs, can help one achieve this.
Burdock Root
Burdock root is a plant found in parts of Europe and Asia. Like calendula, it is rich in antioxidants that help protect the skin from circumstances that can lead to skin problems. Therefore, it can help treat certain skin conditions like acne and eczema. Burdock root helps promote blood circulation, which, in turn, helps remove toxins. The better the blood flow, the better one's skin looks. Therefore, when these unhealthy toxins are removed from the bloodstream, the skin looks healthier and more youthful.
Stinging Nettle
Stinging nettle is a nutritious plant in parts of Europe, Asia, and western North Africa. It also has anti-inflammatory properties. Besides skin conditions like eczema, stinging nettle can also help with problems associated with insect bites and wounds. Besides these beneficial factors, stinging nettle also plays a massive part in anti-aging by reducing the appearance of wrinkles and age spots.
Organic Licorice Root
Due to its anti-inflammatory and calming properties, licorice root has been known to soothe the skin when irritated or inflamed. People with sensitive skin greatly benefit from using products that have licorice root as an ingredient. Licorice also has a specific antioxidant-rich component that can prevent premature skin aging. This component helps protect the skin from ultraviolet rays from the sun. These ultraviolet rays, which are very prominent during the spring and summer months, can cause the skin to dry up and wrinkle. This factor can especially become a problem when people get older and the ability of their body to hydrate starts to diminish. Protecting the skin from UV rays can lessen the chances of developing aging skin.
Regarding the anti-aging features of licorice root, none is more evident than its ability to tighten the skin. With the aging of the skin comes wrinkles due to lack of hydration. Licorice root helps reduce this hydration, keeping the skin from getting too dry. In addition, another compound contained within licorice root contributes to the firmness and tightening of the skin, which reduces fine lines.
Hemp Oil
It is imperative to keep the skin moisturized, especially as one gets older and the body's oil production is not as significant. However, too much moisturization can be harmful because it can clog the pores, causing acne and infected skin. Finding the right natural ingredients that provide moisturization to prevent wrinkles but that don't overhydrate is challenging. Fortunately, hemp oil, derived from organic hemp plants, provides just the right moisturization to avoid wrinkles, but that doesn't cause the clogging of pores. In addition, hemp oil helps prevent itchiness when the skin becomes overly dry.
Eyebright Herb Extract
Eyebright, or Euphrasia, is a flower found in parts of North America, Europe, and Asia. Like licorice root, eyebright helps protect the skin from damage from the sun, therefore, preventing the chances of wrinkles from forming. Eyebright also stalls the growth of certain kinds of harmful bacteria that can negatively affect the skin. There's no doubt that eyebright helps the skin and, like many other nutrients, can help prevent the chances of someone developing aging skin. However, it should also be noted that eyebright positively affects the appearance of one's eyes. Like one's skin, the appearance of one's eyes can also be indicators of aging and fatigue. Fortunately, in addition to being one of the nutrients that can help with the anti-aging effects of skin, eyebright can also help prevent eye fatigue. Disturbances of vision, like eye fatigue, can also contribute to signs of premature aging. The eyes are part of the face. The skin of the face and the eyes are two things that people tend to peruse when speaking to another person. Besides helping prevent strained-looking eyes, eyebright can assist with specific ailments and infections in and around the eyes. Maintaining proper eyesight is just as much a part of feeling lively and youthful as having good-looking eyes and skin.
Organic Baobab Oil
Baobab oil, which comes from baobab seeds, can provide excellent regenerative properties for the skin. With many antioxidants, vitamins, and fatty acids, baobab oil can help combat dry skin and soothe it when irritated. Also, baobab oil is not known to clog pores despite its heavy moisturizing features. In addition, baobab oil helps with collagen production, which tends to diminish as one gets older. Therefore, it is perfect for maintaining elasticity and keeping up skin hydration.
Two Poppies Apothecary
Two Poppies Apothecary reconnects you to nature, using ingredients close to their natural state as possible. Herbs and flowers grown, harvested, and processed by hand in small batches high in the Sapphire Mountains of Montana find their way into each product. They are specifically chosen by clinical herbalist, Hillary Sargent, to be one of the highest resonance to the human body. Two Poppies Apothecary uses no essential oils but instead uses the entirety of each harvested plant so that all constituents are present and synergistically balanced, producing the most harmonious skincare.
Root Flower Herbal Face Elixir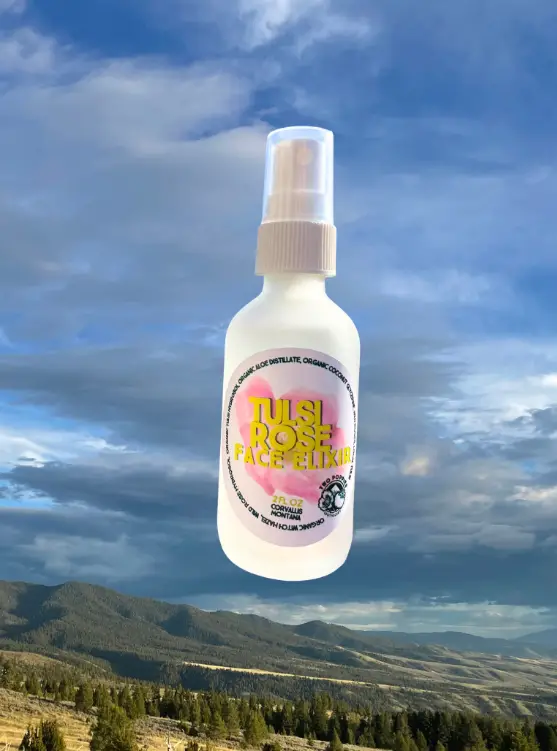 For normal and well-lived skin.
It Contains Organic Licorice Root, Local Calendula Flowers, Wild Stinging Nettle, Local Burdock Root, and more.
Uplift Replenishing Eye Serum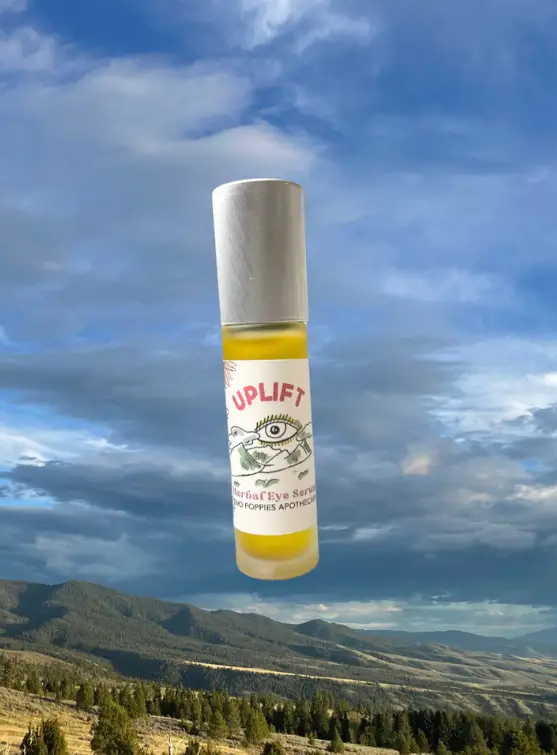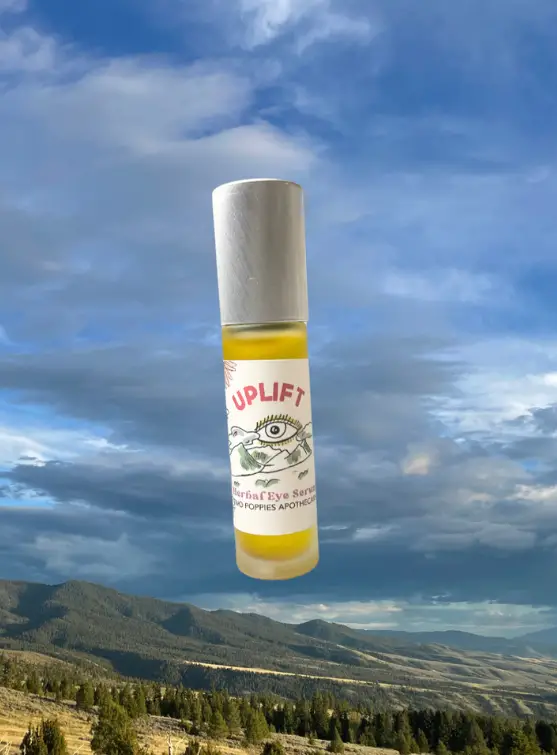 For delicate skin, fine lines, dark circles, and puffy morning eyes.
It Contains Organic Eyebright, Local Organic Hemp Flowers, Organic Jojoba Oil, Local Calendula Flowers, Local Burdock, Organic Licorice Root, and more.
Take the Natural Road to Look Great
You've always wanted to maintain that youthful look and feel. However, you've only been aware of the wrong ways to do it. Now, you can take the natural road to looking and feeling youthful. You can prevent your skin from looking aged and damaged with natural ingredients that contain excellent healing power. You can also improve the appearance of your eyes, which are just as present in face-to-face conversations as the human skin. With the helping hand of Root Flower Herbal Face Elixir and Uplift Replenishing Eye Serum from Two Poppies Apothecary, you can help hold back the hands of time naturally and healthily. Join the millions of people worldwide that are taking their health into their hands just as much as their appearance. It's time to feel better about yourself, not just because of how you are fighting off aging but of how you are giving your body what it needs to maintain excellent health and wellness.