A normal start to the day generally begins with a coffee or tea for many of us. Coffee is the no.1 go-to beverage for that kick-start to the day. 

Millions of people drink coffee in the mornings to prepare for the day ahead and many keep drinking it all day long in business meetings or socializing with friends. It's so widely consumed that more than half the population drinks it – and they do so at more than three cups a day! Coffee is such a popular beverage that the only commodity traded more in the financial world is oil!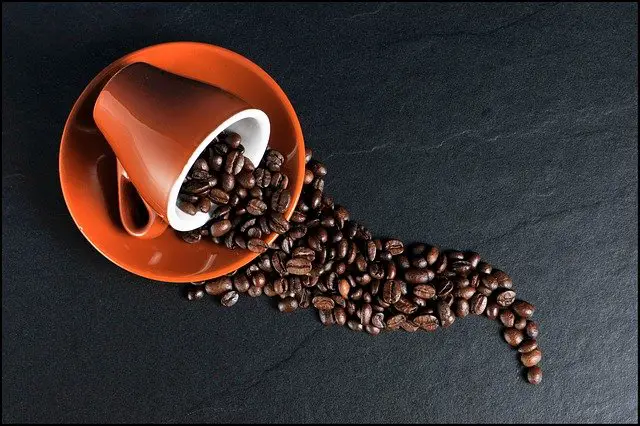 Is our obsession or reliance on coffee healthy though? 
There's no doubt that caffeine is an effective way to get you started for the day. Aside from caffeine which is a notable stimulant, there's a lot to be said about a beverage that you can have hot or cold; tall or short; with cream & sugar or black.
There are espressos, drips, lattes, doubles, triples, with (or without) foam, and so on! Oh… and the marshmallows and other sweet little extras too! 
A lot of the time, it's not the actual coffee that is unhealthy for you- it's all the added trimmings that can cause an issue over time- particularly if you are having a creamy or sweet laden coffee a few times a day, almost every day. Those extra trimmings, however lush they may taste, can pile on the calories, send your blood sugar into a frenzy and change a regular, somewhat healthy beverage into a luxury indulgence! 
Naturally, this is all well and good if it's once a day or once every few days but if you notice yourself having this kind of indulgence a few times a day- some small tweaks can be made to ensure that your coffee fix doesn't pile on the pounds or leave you lagging at 4 pm from the notorious sugar drop that supersedes the sweet fix. 
Many of us love our morning/daytime beverage- it has become a routine for many of us, however, sometimes it can be tricky to distinguish a great coffee and what is good for you with all this choice! This is where Javita comes in! 
They offer a wide selection of coffees and teas that are loaded with botanical remedies that are naturally better for you! 
Javita is the "Evolution of Coffee"! 
Javita, and their Dollar Coffee Club, aim to make your morning or daytime coffee/tea healthier for you and they are well on their way to creating a coffee evolution! 
"We have a unique plan to distinguish our coffee from all other coffees. We are creating a unique line of great-tasting, instant, gourmet coffees by infusing healthy herbs and other natural ingredients into estate-grown South American blends. Every great-tasting cup will not only give you what you already expect from coffee but also provide the benefits from the natural herbs"- Javita
 
Here is a peek at three of their amazing beverages to jump-start your day or just keep you energized- healthily! 

ActiveBlendz Control by Javita is ideal for Weight Management 
Pomegranates and concord grapes burst with juicy deliciousness in a refreshing fruit drink mix that helps put you back in control of your weight– whether you are aiming to lose weight or simply maintain it. Paired with supportive weight-management herbs Garcinia Cambogia and Gymnema Sylvestre, ActiveBlendz Control is your new secret weapon to getting fit and sexy
Primary Ingredients: 
Garcinia Cambogia: A citrus fruit from Southeast Asia that has been used for centuries to make meals more filling and satisfying.*
Gymnema Sylvestre: An herb from India and Southeast Asia that has been used for thousands of years to help balance blood sugar levels.*
ActiveBlendz™ Control can help:
Improve appetite control.*
Support fat burning.*
Jumpstart metabolic processes.*
Support healthy blood sugar levels.*
Reduce cravings.*
Each box contains 24 (3.83 g) packets.
 
Javita's Burn + Control Coffee offers slimming benefits and appetite control
In this coffee, South American coffee beans are picked at the peak of ripeness, slow-roasted, and expertly blended with targeted botanicals. These targeted botanicals have proven effective in weight loss when combining with regular exercise and healthy eating habits. Finally, a delicious, premium cup of coffee that works with your diet instead of against it to help your reach and maintain your weight loss goals.*  
Primary Ingredients: 
Garcinia Cambogia: A citrus fruit from Southeast Asia that has been used for centuries to make meals more filling and satisfying.*
Yerba Mate: An herb from the South American Rain Forest that may increase your metabolism and help burn fat. Enjoy hot or cold wherever life takes you!*
Burn + Control Coffee can help to:
Support healthy weight management*
Promote appetite control*
Assist fat burning*
Promote efficient use of carbohydrates*
Improve stamina during exercise*
 
Each box contains 24 (4.55 g) packets.
"Created by coffee lovers for coffee lovers, Javita and the Dollar Coffee Club (DCC) understands what you want from your coffee—which is why ours not only includes bold flavors and delicate notes, we've infused natural botanicals (yerba mate and garcinia Cambogia) that are as satisfying to your waistline as they are your taste buds!"- Javita
Green Tea offers increased fat-burning and appetite control
This is an award-winning green tea from the Shizuoka region of Japan. It is grown in sunlight to enhance the flavor and increase its nutrients and by extension, benefits to you. Its mild taste and sweet aroma provide a combination of invigorating and calming qualities, as well as having the highest concentration of beneficial phytonutrients. Each leaf is steam-sealed for freshness and combined with targeted botanicals that have been clinically proven to improve appetite and glucose control and reduce cravings to help you reach your weight loss goals.*
Lean + Green Tea can help to:
Improve appetite control*
Increase fat burning*
Reduce belly fat*
Improve blood sugar levels*
Reduce cravings*
Each box contains 24 (2.45 g) packets.
"We combine the widely reported fat-burning of green tea with the incredible fat-blocking power of Garcinia Cambogia and the sweet-stopping, crave-busting power of Gymnema Sylvestre to create this amazing beverage: Lean + Green Tea. It is a one-two-three knockout punch in the ongoing battle to get healthy and stay healthy".* – Javita
* In partnership with our friends at Javita * Photo courtesy of Javita
* These statements have not been evaluated by the Food and Drug Administration. These products are not intended to diagnose, treat, cure or prevent any disease.
* The information available on ewellnessmag.com, including text, graphics, and other materials are for informational purposes only. Reliance on any information in ewellnessmag.com is at the user's own risk. Sponsored product placement may appear in the article. The visitor of this website acknowledges that the information available on or through ewellnessmag.com is not and is not intended to be a substitute for professional medical advice. Copyright © 2021 Brawo Press, Inc. All rights reserved.