By now you've probably heard a lot about the Mediterranean Diet. This eating pattern was named best overall diet of 2019 and has been linked to preventing diabetes, heart attacks, strokes, and certain cancers, and reducing inflammation. If you're ready to do what's right for your health, right now is a great time to adopt the Mediterranean-style eating pattern. And according to Amy Riolo, getting started is easier than you might think.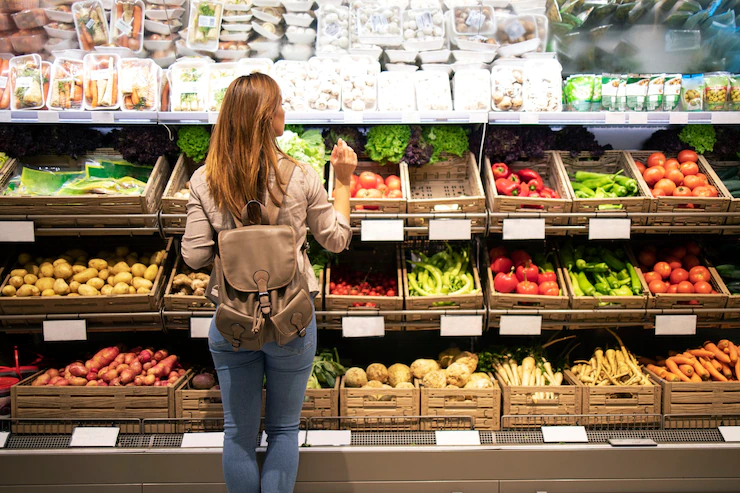 "One of the best things about the Mediterranean-style eating pattern is that there's no rigid 'one size fits all' daily intake list to stick to," says Riolo, author of the American Diabetes Association's The Mediterranean Diabetes Cookbook, 2nd Edition: A Flavorful, Heart-Healthy Approach to Cooking."The guidelines are simple and easy to follow, and you get to eat delicious food without feeling deprived."
The Mediterranean Diet centers around seasonal produce, fish and seafood, poultry, eggs, dairy, and small amounts of meat and sweets. While choosing from a cornucopia of foods, followers of this lifestyle can decide what they would like to eat and when. But with so many options it can feel overwhelming to get started. Read on to learn Riolo's advice to help you begin the Mediterranean Diet today.
First, rethink your relationship to food. "Food in the Mediterranean region is more than just fuel," says Riolo. "Throughout the region, preparing and enjoying food is viewed as one of life's greatest pleasures, a reason for socializing, a form of art, an act of worship, a means of gift-giving, culinary medicine, and much more. Restaurant dining is less important than sharing meals at home with family and friends. Remember this mindset as you incorporate more Mediterranean-themed meals into your diet. It will help you prioritize and even look forward to preparing healthier home cooked meals."
Eat plenty of plant-based foods and seafood. "To start following a Mediterranean-style eating pattern, plan your meals around plant-based foods including seasonal vegetables, fruit, and whole grains," says Riolo. "Be sure to incorporate fish at least two to three times a week. Cook with olive oil. Enjoy dairy often and consume meats and sweets only sparingly. Try to cook as much of your food as possible and incorporate the freshest, highest quality foods you can find."
Stock your Mediterranean pantry. Having a well-stocked pantry saves you time, money, and stress when you're ready to cook, and encourages you to eat healthfully. Begin stocking your pantry today. Don't worry—you can take your time with this, purchasing a new item or two each time you visit the grocery store. When you're done, you'll have the foods and products needed to whip up a healthy Mediterranean meal.
Some essentials to buy first include extra-virgin olive oil; balsamic vinegar; baking goods like whole wheat flour and all-purpose flour; sea salt; canned black beans, cannellini beans, and dried lentils; canned tomatoes; canned tuna; whole wheat pasta; grains like basmati rice, couscous, and bulgur wheat; dried herbs such as basil, oregano, rosemary, and sage; and spices and seeds such as cayenne pepper, coriander, ground ginger, cumin, and sesame, fennel, and caraway seeds. 
Keep fresh foods on hand too. In addition to your stocked pantry of dry goods, you will need plenty of fresh proteins, veggies, fruits, dairy, and other items to create your meals each week. Plan to make weekly trips to the grocery store to buy fresh ingredients like fish fillets and chicken breasts; lemons; celery, carrots, and onions; assorted lettuces; potatoes and sweet potatoes; eggs; cheeses like parmesan, goat, and feta; and yogurt.
Find some simple and healthy Mediterranean recipes. You don't have to be a trained chef to cook delicious homecooked meals, says Riolo. The beauty of Mediterranean cooking is that the ingredients are simple and the preparation methods are easy to execute. Start out with easy recipes. You can save more elaborate meals for holidays and special occasions. The Mediterranean Cookbook, 2nd Edition is a great place to find plenty of recipes that are big on flavor and easy to prepare. Below you'll find some great recipes to try out.
Make a meal plan. Plan your meals on a weekly basis. Start by deciding which dishes you would like to eat in the upcoming week. Take into consideration the time you will have for cooking, which ingredients you already have on hand (and what you'll need to buy at the grocery store), and whether your meals contain healthy assortments of carbohydrates, proteins, and fats. Make a grocery list and a schedule of when you will prepare which dishes.
Plan ahead for busy days. "A busy schedule doesn't have to prevent you from preparing healthy meals," says Riolo. "On days when you have an hour to cook, try preparing two quick main dishes, one to eat that day and one to keep for a day when you don't have time to cook."
Get the whole family involved. Getting other people in your household involved in meal prep can prevent any one person from feeling overwhelmed. Post a schedule on the refrigerator and delegate tasks. One person can make the salad, another can chop vegetables, and so on.
Supercharge your health with other Mediterranean lifestyle changes. The foods you eat greatly impact your health. But people are healthiest when their overall lifestyle is geared toward wellness. So, in addition to adopting the Mediterranean Diet, Riolo recommends embracing the Mediterranean lifestyle as well. This includes getting plenty of exercises and physical activity throughout the day and participating in communal eating. Enjoy regular family dinners, lunch outings with coworkers, and frequent dinner parties with friends. And for optimal health and fitness, aim for 30 to 60 minutes of physical activity each day.
By now you should be ready to enjoy some tasty and healthy dishes. Here are three delicious recipes from The Mediterranean Diabetes Cookbook, 2nd Edition:
Orange, Asparagus, and Avocado Salad 
Gluten-Free, Vegan
Serves: 6 | Serving Size: 1 cup | Prep Time: 5 minutes | Cook Time: 10 minutes
 
This Spanish salad is bright and beautiful. The combination of oranges and tomatoes offers a nice, tangy complement to the rich avocado and asparagus flavors.
1 bunch fresh asparagus, trimmed (about 8 oz) 
4 oz romaine lettuce, cut into bite-size pieces 
1 large orange, trimmed and cut into segments 
1 large ripe tomato, cut into 12 equal pieces 
1 ripe avocado, pitted, peeled, and diced 
2 Tbsp extra-virgin olive oil 
1 Tbsp red wine vinegar 
1/4 tsp kosher salt 
1/4 tsp freshly ground black pepper
Place asparagus in a pot of boiling water over high heat. Reduce heat to low and simmer until asparagus is tender, about 10 minutes. Drain asparagus and submerge immediately in a bowl of ice water.
Divide lettuce evenly among six salad bowls or plates.
Combine orange, tomato, and avocado in a medium bowl.
In a small bowl, whisk together olive oil, vinegar, salt, and pepper until combined.
Drain asparagus and add to orange mixture. Pour dressing over orange mixture and stir gently to combine. Spoon mixture on top of romaine lettuce on plates and serve.
Choices/Exchanges 
1/2 Starch, 1 Nonstarchy Vegetable, 1 1/2 Fat
Calories 110 
Calories from fat 70 
Total fat 8.0 g 
Saturated fat 1.2 g 
Trans fat 0.0 g 
Cholesterol 0 mg 
Sodium 90 mg 
Potassium 370 mg 
Total carbohydrate 9 g 
Dietary fiber 4 g 
Sugars 4 g 
Protein 2 g 
Phosphorus 45 mg
Healthy Living Tradition 
Add leftover grilled chicken, meat, legumes, or fish to this salad to make a complete meal.
If you have leftover fruit and asparagus from this salad, you can put them in a blender and purée them until smooth. Serve as a chilled gazpacho-style soup.
Moroccan Lentils with Stewed Tomatoes 
Gluten-Free, Vegan
Serves: 8 | Serving Size: ½ cup | Prep Time: 5 minutes | Cook Time: 40 minutes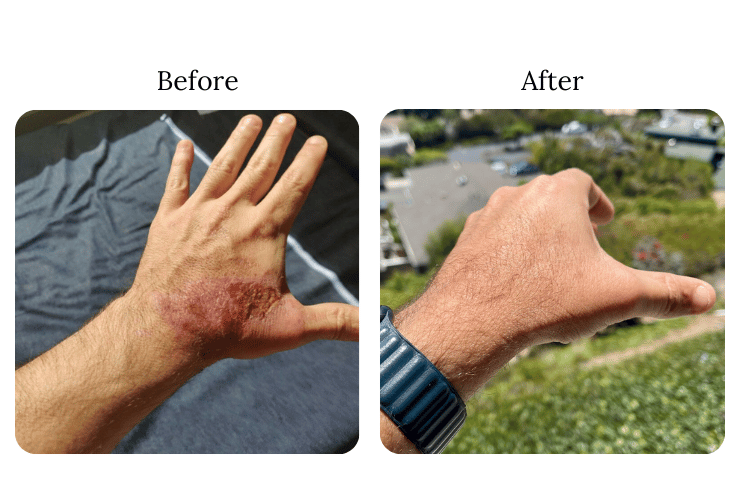 Lentils have been a powerful trading commodity since antiquity. This is a simple, delicious vegan dish to enjoy with warm pita bread, couscous, or rice.
1 cup brown lentils, sorted, rinsed, and drained 
1 cup chopped low-sodium canned or boxed no-salt-added tomatoes 
1 medium yellow onion, chopped (about 1/2 cup) 
1 tsp ground coriander 
1/2 tsp kosher salt 
1/4 tsp freshly ground black pepper 
1/4 cup fresh cilantro, finely chopped
Place lentils in a medium saucepan, and add water to cover. Bring to a boil over high heat, reduce to low, and simmer, covered, for 30 minutes or until tender. Drain and set aside. (This step may be done a day ahead of time.)
Combine lentils, tomatoes, onion, coriander, salt, and pepper in a large saucepan. Add 1 cup water, and bring to a boil over high heat. Reduce heat to low, and simmer, covered, for 10 minutes.
Add cilantro, and stir. Serve hot.
Choices/Exchanges 
1 Starch
Calories 90 
Calories from Fat 0 
Total Fat 0.0 g 
Saturated Fat 0.0 g 
Trans Fat 0.0 g 
Cholesterol 0 mg 
Sodium 125 mg 
Potassium 330 mg 
Total Carbohydrate 16 g 
Dietary Fiber 6 g 
Sugars 2 g 
Protein 6 g 
Phosphorus 130 mg
Healthy Living Tradition 
I love serving leftover lentils tossed in pasta and sprinkled with pecorino cheese.
Turbot with Watercress and Zucchini
Serves: 4 | Serving Size: 1 fillet | Prep Time: 5 minutes | Cook Time: 20 minutes

This delicate fish dish is a surprising treat at the end of a long day. Turbot is found in salt waters of both the Atlantic and Pacific oceans. It is also known as flounder, brill, fluke, and place. It is a member of the flatfish family, which also contains sole and halibut. Any of those would make fine substitutions in this dish. Given the southern French origin of this dish, it is important to note that the word "turbot" in French refers to a flavorful, diamond-shaped fish, which is different from the Pacific flatfish known as turbot in the United States.
1/2 cup almond flour, or unbleached, all-purpose flour 
1/4 tsp grey sea salt or other sea salts 
Freshly ground black pepper, to taste 
Dash crushed red pepper 
4 (1/3-lb) turbot fillets, or other white fish 
4 Tbsp extra-virgin olive oil, divided 
2 (1-lb) bags frozen yellow and zucchini squash slices, thawed and drained 
Juice of 1 lemon 
1 cup Homemade Seafood Stock (p. 37), or water 
2 sprigs fresh thyme 
1 Tbsp balsamic vinegar 
1 bunch fresh watercress, washed thoroughly and trimmed
Place flour on a plate. Add salt, pepper, and crushed red pepper, and stir to combine. Dip turbot pieces in the mixture to coat, and shake off excess. Transfer to a plate and set aside.
Heat 2 Tbsp olive oil in a large, wide, nonstick skillet over medium heat. Add fish and brown on both sides (about 2 minutes per side).
Add zucchini and squash, and pour in lemon juice and stock. Add thyme to the pot, cover, and allow to simmer for 5–10 minutes, or until fish is cooked through and squash is tender. Remove and discard thyme.
Whisk balsamic vinegar with remaining 2 Tbsp olive oil in a small bowl until incorporated.
Toss watercress with balsamic vinegar dressing, taste, and season with salt and pepper as needed. Place watercress on the bottom of a large serving platter or divide among 4 individual plates.
Place fish fillets on top of watercress and scatter zucchini and squash around the sides.
Choices/Exchanges 
2 Nonstarchy Vegetable, 4 Lean Protein, 3 1/2 Fat
Calories 370 
Calories from Fat 220 
Total Fat 24.0 g 
Saturated Fat 3.2 g 
Trans Fat 0.0 g 
Cholesterol 75 mg 
Sodium 370 mg 
Potassium 990 mg 
Total Carbohydrate 13 g 
Dietary Fiber 4 g 
Sugars 3 g 
Protein 29 g 
Phosphorus 330 mg
Healthy Living Tradition 
Watercress contains more vitamin A, B1, B6, and beta-carotene than broccoli, apples, and tomatoes. To include more nutrients in your diet, try using watercress as a "bed" or accompaniment for fish dishes as they do in Greece and North Africa. It can also be added to sandwiches or used in place of lettuce in salads.
 "Embracing the Mediterranean-style eating pattern is one of the best ways become the healthiest possible version of yourself," concludes Riolo. "Don't wait to get started. Grab some fresh ingredients and take charge of your health today."
About the Author: 
Amy Riolo is the author of The Mediterranean Diabetes Cookbook, 2nd Edition: A Flavorful, Heart-Healthy Approach to Cooking (American Diabetes Association, May 2019, ISBN: 978-1-580-40702-1, $22.95). She is an award-winning, best-selling author, chef, television personality, and educator.
A graduate of Cornell University, Amy is considered a culinary thought leader who enjoys changing the way we think about food and the people who create it. Amy is a food historian, culinary anthropologist, and Mediterranean Diet advocate who makes frequent appearances on numerous television and radio programs both in the United States and abroad, including FOX TV, ABC, CBS, NBC, the Hallmark Channel, Nile TV, the Travel Channel, Martha Stewart Living Radio, and Abu Dhabi Television.
For more information about Amy, please visit www.amyriolo.com.