Staying in good health has never been more crucial to our existence. By looking after ourselves we also look after each other and we stay around longer for the people that we love and care about. 
Essentially, it is a no-brainer! Staying in good health is the success we should all be striving for in life because if we have our health, we are capable of achieving many other great things. 
Looking after yourself
Looking after yourself requires consistency and focused effort. It is easy to lose sight of our health goals when we have so many other commitments in life but imagines if you put as much effort on your health as you do that big project that you are working so hard to complete for work?!
Many people will love you and care about you but it means little if you do not love and care for yourself first. So how do we go about staying in good health? 
Thankfully, we live in a time where staying healthy is made easier through supplements, nutritional aids, and a gym, fitness suite or a park nearby. So really there are no excuses apart from the self-created ones!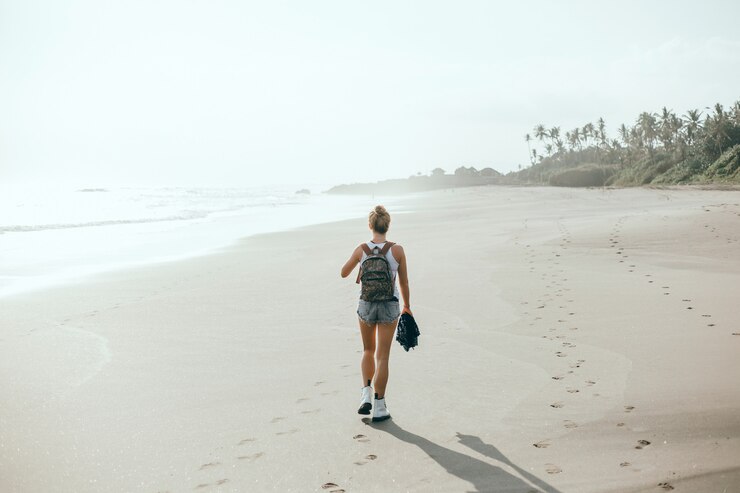 Here are some gentle reminders to help you stay on track toward health and well-being
Exercise! It is the single most important thing you can do for your health, well-being and overall function of the body. Without movement, our bones and musculature go into a rapid decline, and once mobility is lost, it takes even longer to get it back and often not to the same level as before (unless you are very resilient!). Aim for at least 20 minutes per day, whether this is a walk, a run, cycle, or just dance around at home. Failing that, play around with your child or children for a while… that is a workout in itself! 
Never underestimate the power of good nutrition. Vitamins and minerals provide critical support, strength and energy resources for the body. Even when we feel we are eating well, a multi-vitamin or daily supplement can help to fill in the gaps. Focus on eating raw, fresh foods as much as possible and limit your intake of processed foods that can clog your body with lots of things it does not need. 
Alongside the above, remember your mental and emotional well-being too. Many vitamins and minerals also serve the vital functions of the brain and our nerve cells. GoodState Solutions have been working hard since 2009 to offer support for your health and well-being through their range of supplements. 
GoodState Inc. was founded by CEO & President Nicholai Jablokov in 2009 with cofounder, his father Eugene Jablokov. 
"Good State began when my college football days were over. I was a formal College Athlete being a 5 years Long Snapper, Tight End and Defensive End for West Chester University, PA. In my junior year, we were Division II Perennial Playoff and National Semi-Finalist. After college and attending the National Supplemental Combine in Indianapolis Indiana I was invited to an NFL training camp in the coming months but never attended because of my declining health"- GoodState Inc
After some better guidance in nutritional health, Nicholai wanted to learn the root issues he had been dealing with. After many years and lots of research later, he finally found the secret to health. 
The Secret!
The secret is simple: give your body what it needs and in a highly absorbable form for a Good State of health. And this is where the name "GoodState Solutions" was born from! 
The goal is to penetrate your red blood cells with nutrients your body can use and hold on too. Once your body has and can hold the nutrients it needs, your body will do the rest. The human body is an incredible machine. It has been around for a very long time…and if you give your body what it needs, you can be surprised at what it can do. 
 "Our goal at Good State is to give your body what it needs so it can constantly hit that target for good health and to live the best life possible. We are always changing and evolving to make your life easier. The best way to start with Good State is to get a hair analysis to determine your nutrient deficiencies. It's a great way to see where you're at and the progress you can make. From there, we can make suggestions with the properly formulated supplements by Good State, so your body can use the nutrients in the most efficient way possible. Finding a nutrient deficiency and giving your body exactly what it needs is what we're all about. It can make a world of difference"- GoodState Solutions 
Here is a peek at two of GoodState Solution's Health Supplements for staying in good health! 
Good State Liquid Ionic Zinc Ultra Concentrate- Vegetarian Friendly
Liquid Ionic Zinc Ultra Concentrate Supports Over 200 Chemical and Enzymatic Productions in Your Body (10 drops equals 15 mg – 100 servings per bottle)
Zinc provides a multitude of health benefits, here are a few: 
Zinc helps support your immune and nervous system. 
It has anti-inflammatory benefits as it acts as an anti-oxidant
It helps with the metabolism of protein, fats, and carbohydrates, along with proper assimilation of vitamins.
Zinc can help to support and maintain normal growth, development, and maintenance of your body tissues, sexual function, and immune system.
Zinc is one of the most abundant minerals in your body; it is an important micronutrient that is crucial for maintaining a good state of health. 
Good State Liquid Ionic Magnesium
Magnesium Supports Over 500 Chemical and Enzymatic Reactions in Your Body (96 servings at 100 mg elemental, plus 2 mg Fulvic acid – 8 fl oz)
Approximately 78% of us are failing to meet the recommended daily allowance for magnesium. An incredibly high number and that is not good for health and well-being. Magnesium has many important and fundamental functions within the body, here are a few: 
Magnesium is important for normal brain function and can also help to lift your mood and combat depression. It is a highly under-estimated and over-looked mineral and yet it is vital for overall health. Around 60% of your body's magnesium is stored in bones, muscles, and soft tissue. Magnesium is fundamental for the normal function of all your body's processes! 
Goodstate Solution's supplements are made in the USA, with no GMO, no gluten, no artificial flavors or colors. They strive to avoid machine lubricating ingredients such as silicon dioxide, magnesium stearate and all the other nasty stuff your body simply doesn't need! 
GoodState Solutions understand that your body's environment is extremely important for optimizing your health and you cannot afford to toxify your body with chemicals or pollutants your body doesn't need. 
"It's not only important to give your body what it needs, but also make sure it avoids things it doesn't need like certain pollutants and chemicals. This is why we're always developing a whole line of supplements, custom solutions, and products to surround your body's environment with only the best to keep and maintain a Good State of Health!"- GoodState Solutions
* In partnership with our friends at GoodState Solutions * Photo courtesy of GoodState Solutions
* The information available on ewellnessmag.com, including text, graphics, and other materials are for informational purposes only. Reliance on any information in ewellnessmag.com is at the user's own risk. Sponsored product placement may appear in the article. The visitor of this website acknowledges that the information available on or through ewellnessmag.com is not and is not intended to be a substitute for professional medical advice. Copyright © 2022 Brawo Press, Inc. All rights reserved.