Hey there, beauty enthusiasts and trendsetters. Get ready to embark on a journey that is all about embracing your unique glow and painting the world with your vibrant colors. It is time to dive into a world where makeup isn't just about enhancing your features but expressing your true self in the boldest and most dazzling possible way.
Imagine a world where every brushstroke, every swipe of color, is like an artist's stroke on a canvas. With Everyday Lift Brow Pommade and Full On Brow Pencil from Relume Cosmetics, makeup becomes your artistic palette, and your face becomes your masterpiece.
Dive into the Palette of Possibilities
With Relume Cosmetics' extensive range, the possibilities are as limitless as your imagination. From sassy, bold hues that scream "confidently me" to subtle, soft tones that whisper elegance, the Relume collection has it all. Express every facet of your personality, one color at a time.
Illuminate your Individuality
At Relume Cosmetics, they celebrate uniqueness. Their products are designed not to cover, but to reveal the radiance that is already within you. Relume Cosmetics believes that makeup is a tool for enhancing what makes you, you. Each stroke of your brush is a step toward enhancing your inherent beauty, helping you shine even brighter.
Relume Cosmetic is not just about making you look good; they are about feeling good too. That's why all their products are cruelty-free and formulated with love. Whether you are a seasoned makeup pro or just starting your journey, you can trust Relume Cosmetics to be your partner in bringing out your inner diva.
Who do you want to be today? A fierce trailblazer, a carefree spirit, a mysterious enchantress? With Relume Cosmetics, each product is an invitation to explore new dimensions of yourself. Dare to experiment, play, and transform into the version of you that has been waiting to step into the spotlight.
Capture Moments, Capture Hearts
Life's all about capturing moments, and Relume Cosmetics wants you to capture them in style. Flaunt your Relume Cosmetics look on social media, and watch the likes and hearts pour in. Your radiant beauty deserves to be shared with the world.
So, are you ready to ride the Relume Cosmetics wave? Get ready to express, impress, and embrace the glamorous you. Make the world your canvas, and makeup your artistic tool. Welcome to the new era of self-expression. Welcome to Relume Cosmetics.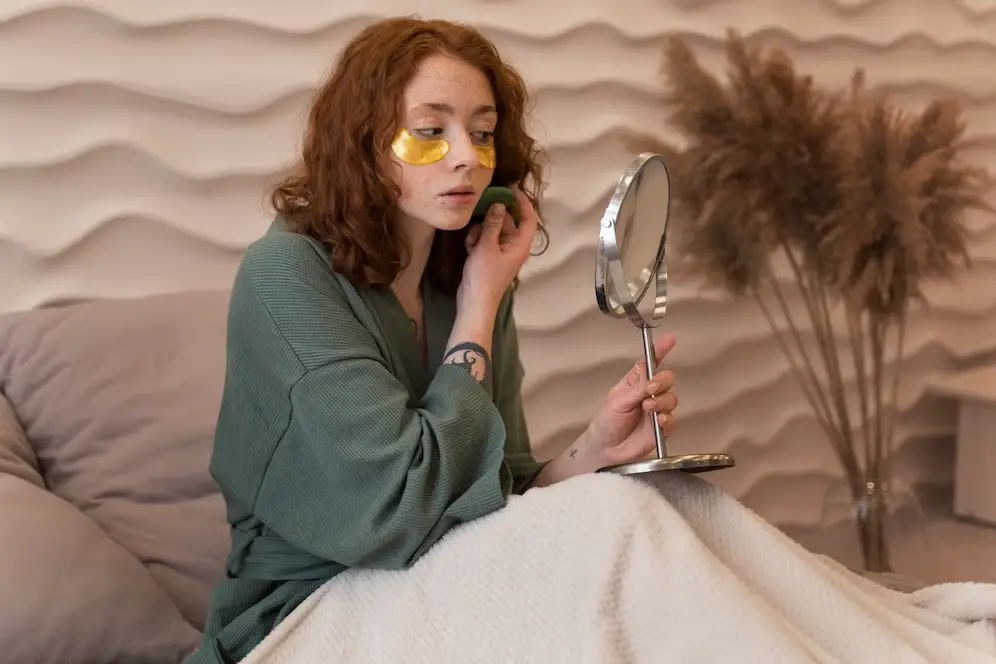 The Relume Journey
Embrace your natural brows and enhance them with Relume. Relume Cosmetics thinks that wearing makeup is a kind of artistic expression, self-expression, and plain enjoyment and fun. Relume was developed to encourage you to discover your own aesthetic preferences and vision, to encourage you to live life according to your own standards, to define your own norms, and to believe in your own power. You are unique, but what unites you with others is the power of each person's individual gifts, talents, and spirits to transform the world when used wisely. That is magical! Relume Cosmetics thinks the best way to convey your unique talents is to be who you really are, without holding anything back. That is beauty. Furthermore, the world needs you just the way you are!
Relume Cosmetics offers encouragement while creating room for you to enter as your own self.
 The Relume Impact
A percentage of the revenue from all sales is donated to the relevant local group for each region that supports people with mental illness and their families. When you place an order from Australia, a portion of the profits returns to Australia, when you place an order from Canada, it returns to Canada, when you place an order from the United States, and so on. 
Promotional Products
Full On Brow Pencil
Introducing the Full On Brow Pencil from Relume Cosmetics. The ideal, precise brow pencil to add to your routine. This pencil has a specially designed oval tip applicator with a 1.4 mm thickness that enables for precise strokes and simulates genuine hair. You may create a balanced, even, and fuller brow without having your brows appear overdone or overfilled by using the pencil in the sparsely-haired sections of your brows.
Pro tip: Don't use hair-like strokes where you have hair, only where it is sparser or absent.
With five natural hues available, Relume Cosmetics advises matching your brow hair as a general rule. To obtain the most natural "Full On" effect, Relume Cosmetics wants the pencil to match the hair on your brows rather than the hair on your head.
The available hues:
Auburn which is suitable for use on red or strawberry blonde brows.
Warm Brown is suited to blondes or brunettes with warmer undertones.
Ash Brown is suitable for use on blondes and light brunettes with cooler undertones.
Brown / Black is suited to dark brows with warmer undertones
Black is ideal for use on dark brows with cooler undertones.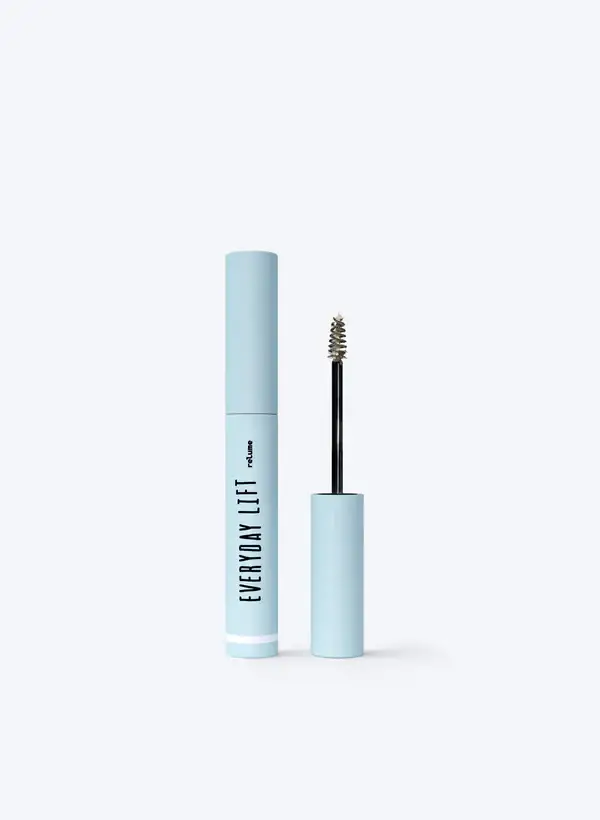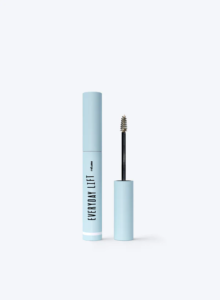 Everyday Lift Brow Pomade
Fluffy and full? Relume Cosmetics has your back! For anyone who wants bigger, fuller brows with an all-day hold, this brow pomade is a game changer. Full On Brow Pencil was created to offer lift, fullness, and the choice of a tint. The Everyday Lift will equally lift and separate your brow hair while applying a natural color by brushing the hairs upward in a "backcombing" motion. This item works perfectly on its own or as a final touch on top of the Full On Brow Pencil.
There is something for everyone among the three hues. Although clear is a great option and the most general of the three tints, most people, even those with dark hair, might benefit from a brow tint. Your brows don't always appear at their best because of the sun, cosmetic products, and a little light fuzz or hair. This is made easier by Relume Cosmetics' colorful pomades. Your brows will be lifted in addition to assisting each hair to appear to do its part in creating your overall brow look.
The available hues:
Clear is ideal for those who may not require a tint.
Blonde/Brown is suitable for use by blondes or light brunettes that may be in need of a tint or to fullness.
Brown/Black is ideal for brunettes and dark hair who might need a tint to provide a fuller appearance to their brows.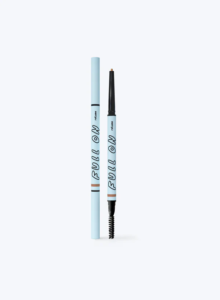 How Does Having the Perfect Eyebrows Boost Confidence?
Having well-groomed and nicely shaped eyebrows can indeed have a positive impact on a person's confidence. While there might not be a universal standard for the perfect brows, there are certain factors that contribute to how well-groomed eyebrows can boost confidence.
Well-maintained eyebrows can frame the face and enhance its overall appearance. Neat and well-shaped eyebrows can draw attention to the eyes and create a more balanced and harmonious facial structure, which can boost a person's self-perception.
Taking the time to groom and shape your eyebrows and fill them in with Full On Brow Pencil from Relume Cosmetics, demonstrates a level of self-care and attention to personal grooming. This can make individuals feel more put-together and confident in their appearance.
Eyebrows play a significant role in facial expressions. Well-shaped eyebrows can help convey different emotions effectively, allowing individuals to feel more in control of how they present themselves to the world.
Symmetrical features are often associated with attractiveness. Well-groomed eyebrows can contribute to facial symmetry, which is considered appealing and can lead to increased self-confidence.
The process of shaping eyebrows allows individuals to personalize their look according to their preferences and facial structure. This sense of control can boost confidence by allowing individuals to present themselves in a way that aligns with their self-image.
In a society where appearance is often emphasized, having well-groomed eyebrows might lead to positive social comparisons and feedback from others. This positive reinforcement can contribute to higher self-esteem and confidence.
When someone takes the time to groom their eyebrows, others may notice and compliment their appearance. Positive attention and comments can lead to an increased sense of self-assurance.
Looking in the mirror and seeing well-groomed eyebrows can lead to a positive self-perception. This self-assurance can extend to various aspects of life, including interactions with others and facing challenges.
The Final Touch
Incorporate the ultimate finishing touch to your makeup routine with the exceptional range from Relume Cosmetics. Elevate your beauty game by achieving perfectly sculpted brows that frame your face with elegance and grace. Full On Brow Pencil and Everyday Lift Brow Pomade from Relume Cosmetics are here to guide you to put your best brows forward. Whether you are aiming for a natural, everyday look or a bold, dramatic statement, Relume Cosmetics' products are designed to empower you to express your unique style. Discover the art of effortless beauty and experience the transformative power of well-defined grows that effortlessly captivate attention. Elevate, define, and radiate confidence with Relume Cosmetics' Full On Brow Pencil and Everyday Lift Brow Promade. Your journey to brow perfection starts here.  
Transform Your Look With the Full On Brow Pencil and Everyday Lift Brow Promade Duo from Relume Cosmetics
Elevate your brow game today!
Are you ready to rock those stunning, perfectly sculpted brows? Say goodbye to unruly, shapeless brows and embrace a new level of confidence with the dynamic duo from Relume Cosmetics; The Full On Brow Pencil and Everyday Lift Brow Promade.
Precision at your fingertips with the Full On Brow Pencil. Achieve flawless definition with the Full On Brow Pencil from Relume Cosmetics. Whether you prefer a natural look or bold brows that steal the show, the Full On Brow Pencil's fine tip allows you to create hair-like strokes effortlessly. Say hello to impeccably shaped brows that frame your face flawlessly.
Elevate, accentuate, and amaze with the Everyday Lift Brow Promade. Prepare for a brow metamorphosis unlike anything you've ever seen. The Relume Cosmetics' Everyday Lift Brow Promade is designed to lift, sculpt, and hold your brows in place throughout the day. The creamy formula glides on smoothly, providing a long-lasting hold that withstands all-day wear. Elevate your look with brows that demand attention.
Why Choose The Relume Brow Duo?
Versatile shades to match any hair color and skin tone. Time-saving and easy-to-use for beginners and makeup pros alike. Smudge-proof, waterproof, and sweat-resistant for all-day wear. Cruelty-free and dermatologist tested. Beauty you can feel good about.
Ready to take the plunge? Your brows deserve the best, and that is exactly what the Full On Brow Pencil and Everyday Lift Brow Pomade duo from Relume Cosmetics deliver. Join countless satisfied customers who have unlocked the secret to gorgeous, confident brows.
Embrace brow perfection, elevate, accentuate, and amaze with brows that WOW!
Unleash the power of perfectly sculpted brows. Your journey to stunning brows starts right here, with Relume Cosmetics.