In 2023 many of us are reassessing our beauty and skincare routines. It may be time for an upgrade, and with so many new products on the market, it can take time to decide what to choose.
If you're after something natural and organic, then investing in a quality, all-natural organic skincare range is the way to go.
Here's why:
First and foremost, all-natural organic skincare ranges are free from harsh chemicals so that they won't irritate or damage your skin. Many conventional products contain potentially harmful ingredients that can negatively affect your skin.
All-natural organic options provide nourishment instead of toxins; they contain plant-based ingredients such as aloe vera, shea butter, jojoba oil, rosemary extract, and Vitamin E, which help to boost your skin's health.
All-natural organic skincare ranges also sometimes contain edible ingredients, which means that you know exactly what you're putting onto your body – no hidden nasties.
Why All-Natural Skincare is a Lifestyle Choice
All-natural organic skincare ranges are more than just a product – they are a lifestyle choice. For example, many brands now use sustainable practices such as sourcing their ingredients from responsibly managed farms or hand-picking wild harvested herbs from nature reserves.
This helps ensure that these precious resources remain available for generations to come. They also offer advice on how best to use their products so that you get the highest level of benefit from them – an advantage not found easily in conventional products.
All-natural organic skincare ranges also provide superior results compared to traditional methods because their vital active ingredients penetrate deep into the skin tissues for extended-lasting benefits rather than just sitting on top, as some synthetic formulas do. Not only will this help reduce redness and inflammation, but it can also aid in reducing wrinkles by stimulating collagen production – giving you younger-looking skin without any added effort.
CocoRoo, The Natural Skincare Brand to Watch
CocoRoo Natural Skincare may be the answer for those seeking all-natural, organic skincare products packed with nutrient-rich ingredients that actually nourish your skin.
They were founded in 2016 by Jill Howarth after becoming discouraged about ingredient labels on her own skincare items making their own natural formulas while living Down Under.
After gaining positive feedback from family and friends who were also looking for clean & healthy alternatives to traditional beauty products, she brought these unique eco-friendly innovations back to America – revolutionizing how we shop smarter regarding their cosmetics.
She returned to the USA with a mission – revolutionize skincare and make clean products available for all! No more "greenwashed" ingredients, but only completely edible items that nourish your skin and "delight your taste buds."
CooRoo has earned its place as one of the forefront companies leading us towards a better future in modern-day health and wellbeing-focused beauty care.
After successfully introducing their first hero product, organic cold-pressed coconut oil, recently, they have outdone themselves by launching 2022 a new caffeinated eye serum inspired by their coffee body scrub. The scrub has been scientifically proven to have immediate tightening effects on the skin (vasoconstriction), antioxidant properties, and natural puffiness reduction capabilities.
More About Edible Ingredients
Edible ingredients work in synergy with your body's chemistry to create a powerful force of antioxidants and other beneficial compounds that help protect against environmental damage while moisturizing deeply. This also means that these products will nourish your face and other areas of exposed skin, like your neck and hands.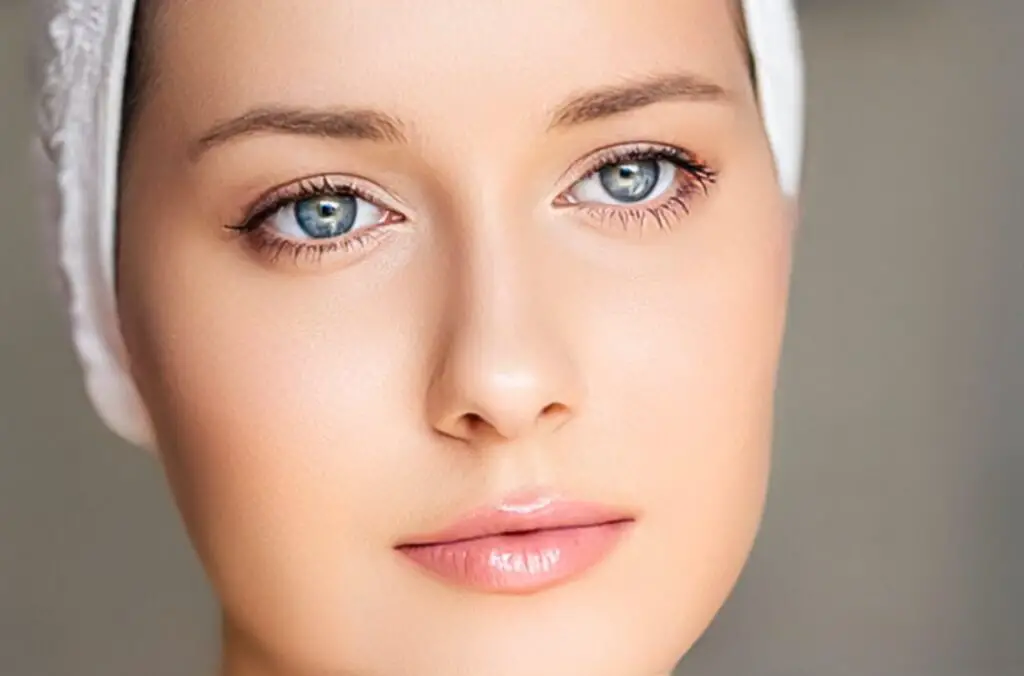 100% Pure, Natural & Vegan Caffeinated Eye Serums
100% Pure, Natural & Vegan Caffeinated Eye Serums are one of the most popular organic skincare products available on the market today. These products contain no harsh chemicals or toxic additives, making them an ideal choice for those looking to improve their skin health and appearance.
Additionally, the serum is loaded with antioxidants that help to fight off free radicals and protect the skin from environmental damage.
One of the main advantages of using this type of product is that it does not contain synthetic fragrances or dyes, making it a great choice for those sensitive to such ingredients. Also, since all of its ingredients are natural, they are not likely to irritate your skin or cause any adverse reactions.
Another benefit of this serum is that it can be used in conjunction with other facial products, such as moisturizers and cleansers. This allows users to create a complete skincare routine that will help them maintain healthy skin without having to worry about any potential reactions due to certain active ingredients in their products.
Why Choose A Caffeine Eye Serum?
The caffeine found in these serums is an effective anti-aging agent; when applied topically on a regular basis, it helps reduce signs of premature aging, such as wrinkles and fine lines, while providing an overall boost to youthfulness and vitality of your skin. It also has anti-inflammatory properties, which can help soothe redness caused by sunburns or acne flare-ups.
The caffeine in the eye serum helps to reduce puffiness and dark circles around the eyes while promoting skin firmness and elasticity.
CocoRoo's Natural Skin Care Eye Serum with Caffeine
CocoRoo's Natural Skin Care Eye Serum with Caffeine could be the perfect solution for those looking to eliminate puffy, sleepy eyes and boost their confidence instantly.
Combining coffee bean-derived caffeine with jojoba oil ceramides and then packaging it in an easy-to-use rollerball created a hit product that customers couldn't get enough of.
Founder Jill Howarth developed relationships with many who praised her amazing results from using this effective serum and was even asked how she could help reduce dark circles under the eye.
By intelligently incorporating essential oils like peppermint, lemongrass, and lavender into her formula, Jill was able to create an effective solution for dark circles. With organic vitamin A as its foundation, their product continues to be a trusted way of brightening the under-eye area.
Jill adds: "They just loved it. Raving about it. I was so happy I could help, but they also asked about helping eliminate dark circles under the eye, so I went back to my formulation room."
She led CocoRoo back into its natural formulation process, which has since become one of its most popular products today.
Try Natural Caffeinated Eye Serums for Long-term Effects
These Eye Serums provide immediate and long-term effects; you should begin seeing results within just a few days after using them regularly, and those results should last for several weeks. For best results, use twice daily (morning & evening) prior to applying makeup or other facial products for maximum effectiveness.
All in all, if you are looking for an all-natural product that will help improve your complexion without causing irritation or unwanted side effects, then 100% Pure Natural & Vegan Caffeinated Eye Serum is definitely worth considering! It's packed with beneficial ingredients that have been proven safe and effective over time – so why not give it a try?
CooRoo's All Natural 7 in 1 Face Serum Combines the Power of Kakadu Plum and Jojoba Oil
CocoRoo's Natural Skin Care founder, Jill Howarth, was ecstatic when she received requests to form a face serum. Instead of just any ordinary product, Jill chose the highest natural source of vitamin c known to science – Kakadu Plum.
Only harvested by native Australians in the Australian north, this wild superfood is beneficial for your skin and provides employment opportunities critical to its unique region. Their Vitamin C helps your skin to rediscover its youthful vitality by encouraging collagen production – a must for keeping wrinkles and sagging away.
Combining the power of Kakadu Plum and Jojoba Oil, this concentrated blend is designed to rebalance your microbiome while fighting off seven signs of aging. Packed full of natural antioxidants & vitamins such as B, A, C, and E – you can feel confident knowing you're protecting yourself against cell damage due to oxidation.
Get glowing now with CooRoo Natural Skin Care's all-natural plant-based serum that helps prevent acne while promoting a radiant inner glow.
"The feedback from customers has been incredible, describing our 7-in-1 face serum as smooth as silk, smelling incredible and very light on the skin, but most importantly, very effective. It's a great feeling to be helping people." Says the founder Jill.
Get Ready For Your New All-Natural Beauty Regime
If you want a beauty regime that respects both yourself and the environment, then using an all-natural organic skincare range is definitely worth considering as part of your routine this year.
Not only will these products give you beautiful results, but they will also help reduce our impact on our planet by reducing pollutants released into aquatic systems or air pollution caused by manufacturing processes associated with conventional chemical-based products.
CocoRoo Natural Skin Care proudly offers you a revolutionary Power Couple package that is sure to take your skincare routine to the next level.
The Power Couple consists of two of their best-selling products: The Caffeinated Eye Serum and the 7-in-1 Face Serum. For just $40, you get both products at an incredible value – the original price point was already great value, as each product is available at $25.95 online or through all great clean beauty and health food retailers.
Natural Skincare is Conveniently for Sale on Amazon
In addition, CocoRoo has an ongoing promotion on Amazon, where you can purchase the Caffeinated Eye Serum for only $19.95!
Their formulas are made with natural ingredients and essential oils that nourish and protect your skin while providing lasting moisture. The Caffeinated Eye Serum is specially formulated with caffeine to reduce puffiness and dark circles while restoring elasticity around the eyes, while the 7-in-1 Face Serum contains a blend of plant oils to replenish and revive skin's texture and tone. Both products are non-toxic, cruelty-free, and vegan friendly, so you can feel good about using them every day.
Take advantage of this amazing Power Couple package today. Your skin will thank you for it with improved elasticity, suppleness, and luminosity. With just one purchase, you'll receive two incredible products that work together synergistically to give your skin a powerful boost in hydration and nutrition.
Plus, when you purchase directly from us or through Amazon, you'll benefit from free shipping too. So don't wait – start pampering your skin with CocoRoo Natural Skin Care today.
So kick off 2023 right by making an investment in your skincare and yourself – mentally, physically, and environmentally.