Are you yearning to feel energetic and youthful? Many of us are so active that we become burdened by daily exhaustion, fatigue, aches, and pains. Believe it or not, there are better ways to get you feeling your best at any point in your life. The problem is that we begin to lose our stamina as we age. Along with that comes diminished joint elasticity, muscle tissue, skin elasticity, and brittle hair. We experience such widespread degeneration due to decreased collagen. Sure, it may seem like your symptoms may be attributed to various other health concerns, but it often comes down to collagen deficiency. Collagen is a critical component (protein) of the human body. That's because approximately 25 to 30% of all protein in the body consists of collagen, and so is 70% of our connective tissue. Therefore, without some sort of supplementation or altered diet, our health will continue to degenerate over time.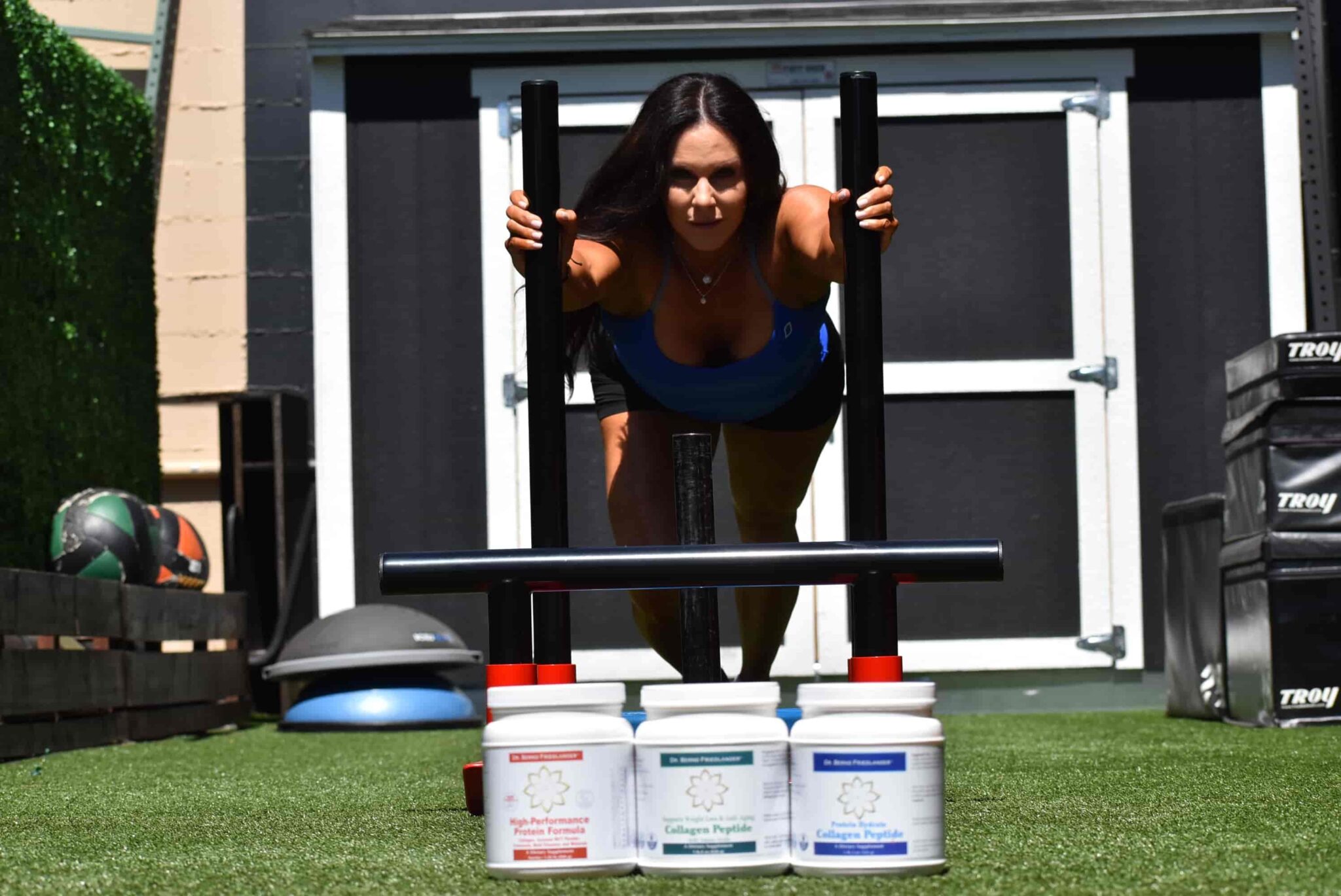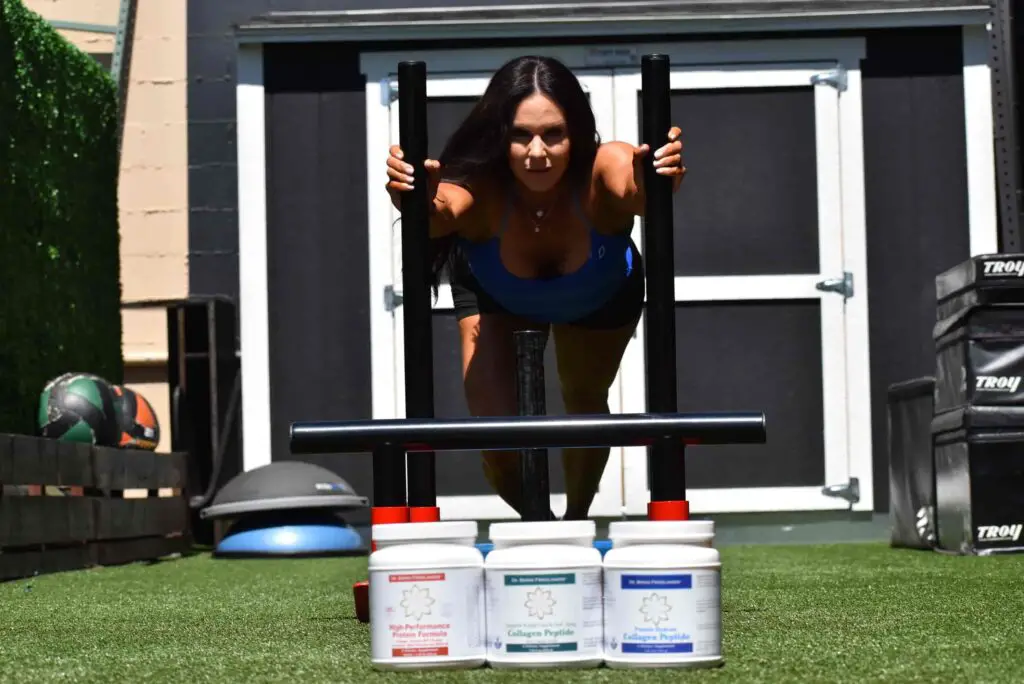 To naturally increase your collagen levels, here are a few tips to follow:
Each Collagen-Rich Foods
To ensure that you consume collagen through your diet, there are several foods you can focus on. First and foremost, bone broth, eggs, fish, and meats (red meat, pork, lamb) are great options for boosting your levels naturally. If you are vegan or vegetarian, there are other alternatives that you can rely on.
Use Aloe Vera
This plant is one of the best ways to heal cuts and burns because it's high in collagen. What's impressive about it is that it can be used in its natural form, orally, or through other products.
Increase Vitamin C Intake
Another method for increasing this vital protein includes focusing on fruits with vitamin C, such as oranges, grapefruit, kale, broccoli, Brussels sprouts, etc. These foods are integral to enhancing vitamin C because they help to produce hyaluronic acid, which is necessary for speeding up recovery time and increasing collagen production in the body. So, if you eat foods that are rich in vitamin C and amino acids, that will enhance hyaluronic acid and collagen.
Cilantro, a coriander leaf, also contains vitamin C. It even contains linolenic acid, a powerful anti-aging factor for your skin.
Don't Forget About Ginseng
Surprisingly, Ginseng is responsible for promoting collagen growth. Ginseng directly absorbs into the skin without causing any adverse reactions. More so, it protects the skin against UVB sun damage. Furthermore, antioxidants are released into your body when you take it, which helps to promote healthy cell development and contributes to glowing skin.
How is Algae Beneficial?
What many of us don't realize is the Benoit algae. Since skin damage is caused by oxidation, exposure to different elements like pollution may potentially damage cell growth. Algae prevents oxidation from destroying your collagen and skin elasticity. If you are unsure where to find this, it is available in the supplement aisle at most supermarkets.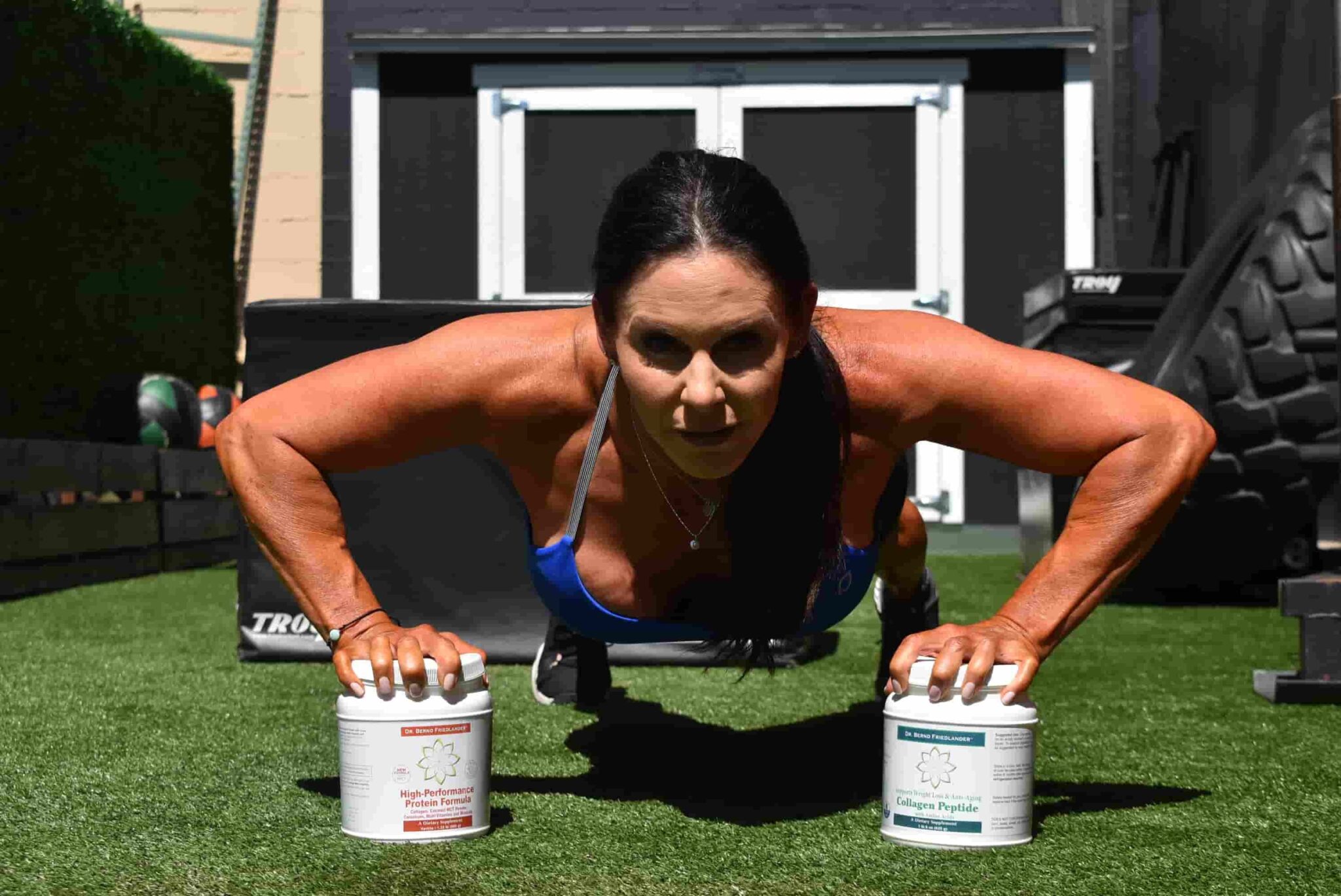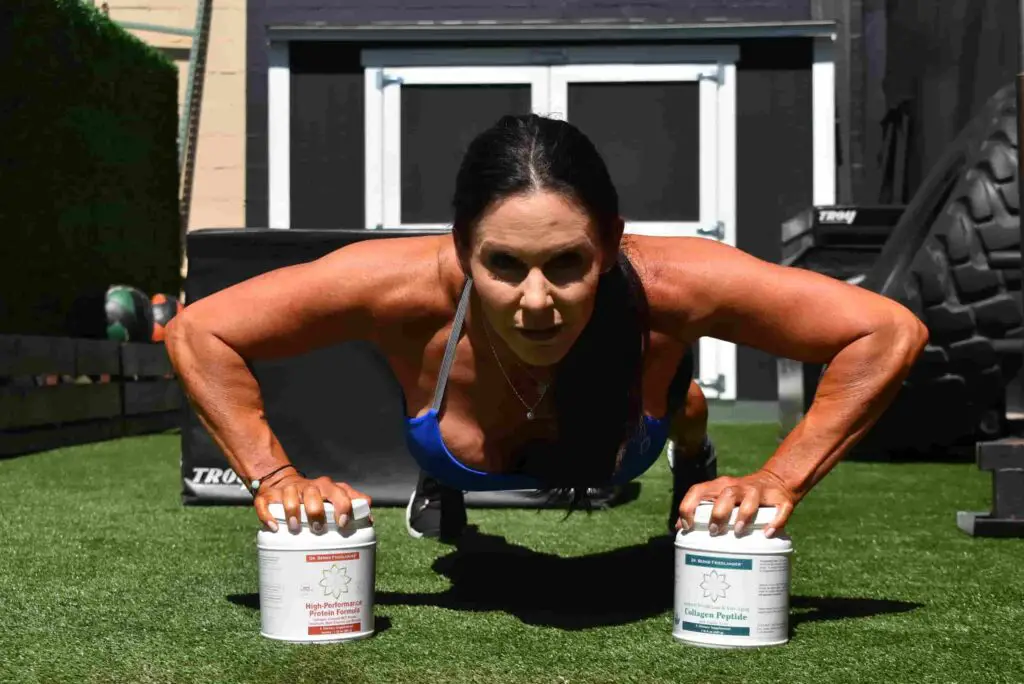 If you're an athlete of any type or just active, you drain your energy so much that it wears you down. The problem is that, often, a change in diet is not enough to get the results you need. Dr. Bernd Friedlander's Collagen products have become increasingly popular if you want to know how to boost your mobility and function immediately. More importantly, Dr. Bernd has taken great care through research and development to ensure his supplements are made at the highest quality to maximize absorption and effect.
His main products include Collagen Peptides and High Performance Coconut Collagen with Colostrum. To see immediate benefits to your joints, skin, hair, and overall wellness, Dr. Bernd has created the ideal formulas to support various needs at all ages and levels of activity.
Dr. Bernd Friedlander's Collagen
To target all consumers, Dr. Bernd has formulated supplements that appeal to a large customer base. His products reach all walks of life because he sought to create a marked improvement in their well-being. With experience working as a nutritional and sports injury doctor at various universities, he's had a lifetime of knowledge that inspired his brand.  For him to ensure immediate absorption without additional digestive enzymes, Dr. Bernd developed collagen peptides and high-performance alternatives with a very low molecular weight, low density, and highest quality.
 
Collagen Peptides
Contains Taurine, an antioxidant that supports the liver, heart, brain, and energy function as well as endurance
L-carnitine aids with energy metabolism
Glycine for inflammation, insomnia, detoxification, and wound healing
Reduces pain, improves bone density and hydration for connective tissues in the body
Repairs musculoskeletal injuries more rapidly
Supports vascular function and quality of sleep
Minimizes fine lines and wrinkles
High Performance Coconut Collagen with Colostru
Made with the combined power of collagen with over 22 essential vitamins and minerals (vitamin B complex, glycine, glutamine)
Coconut has electrolytes for resorting stamina after energy exertion
Colostrum promotes growth factors, w chances the immune system, and gut health
Cold-processed, non-denatured with a low molecular weight and high density for fast absorption
Finally, Immediate Solutions For Long-Term Problems
Instead of feeling fatigued and lifeless because of your joint and skin health, you now have alternatives. More often than not, it's challenging to feel your best, even if you're eating the perfect diet. Just as Dr. Bernd Friedlander's Collagen brand suggests, there is finally a solution to our most common concerns. Because of his work to generate effective products, you have the opportunity to see better results in a short time. You no longer have to worry about your health issues becoming long-term when you make an effort to include Collagen Peptides and High-Performance Coconut Collagen with Colostrum supplements into your life!
* In partnership with our friends at Dr. Bernd Friedlander's* Photo courtesy of Dr. Bernd Friedlander's
* These statements have not been evaluated by the Food and Drug Administration. These products are not intended to diagnose, treat, cure or prevent any disease.
* The information available on ewellnessmag.com, including text, graphics, and other materials is for informational purposes only. Reliance on any information in ewellnessmag.com is at the user's own risk. Sponsored product placement may appear in the article. The visitor of this website acknowledges that the information available on or through ewellnessmag.com is not and is not intended to be a substitute for professional medical advice. Copyright © 2022 Brawo Press, Inc. All rights reserved.