Experience the stunning power of lash extensions, lifts, and lash-enhancing products and elevate your look today.
Do you dream of waking up with effortlessly beautiful, voluminous lashes every day? Look no further! Introducing the incredible lash extension, lash lift services, Extension-Safe Mascara, and All-In-One Cleanser with an applicator brush from Lash Bar, all designed to enhance your natural beauty.
Don't wait any longer to experience the enchantment of lash extensions, lash lifts, and the high-quality lash product range from Lash Bar. The Extension-Safe Mascara and All-In-One Cleanser with applicator brush are the perfect way to enhance what nature provided you with.
Lash Bar Magic
The best place to get luxurious lash extensions and Keratin Lash Lifts is Lash Bar. To help women save time in their morning routines and feel confident all day, Lash Bar provides lovely, soft, lightweight, fluffy Lash Extensions or nutritious Keratin Lash Lifts. Lash Bar is a lash franchise that prioritizes customer satisfaction and service excellence. Their priority is providing all their visitors with a nice, relaxed environment. Lash Bar places a strong emphasis on enhancing one's inherent attractiveness and fostering self-assurance. Lash Bar lash sets and Keratin Lash Lifts are customized to each client's lifestyle, preferences, and requirements. Lash Bar can assist you in getting the lashes you've always wanted, whether you're going for a dramatic appearance for a big occasion or something more understated for everyday use.
Lash Bar founders and employees believe that living a healthy lifestyle and being confident in yourself go hand in hand. To give you the greatest experience possible, Lash Bar only makes use of only the best materials and methods. Lash Bar is committed to making every client feel and look their best, allowing you to walk out of the salon radiant and self-assured, ready to take on the world!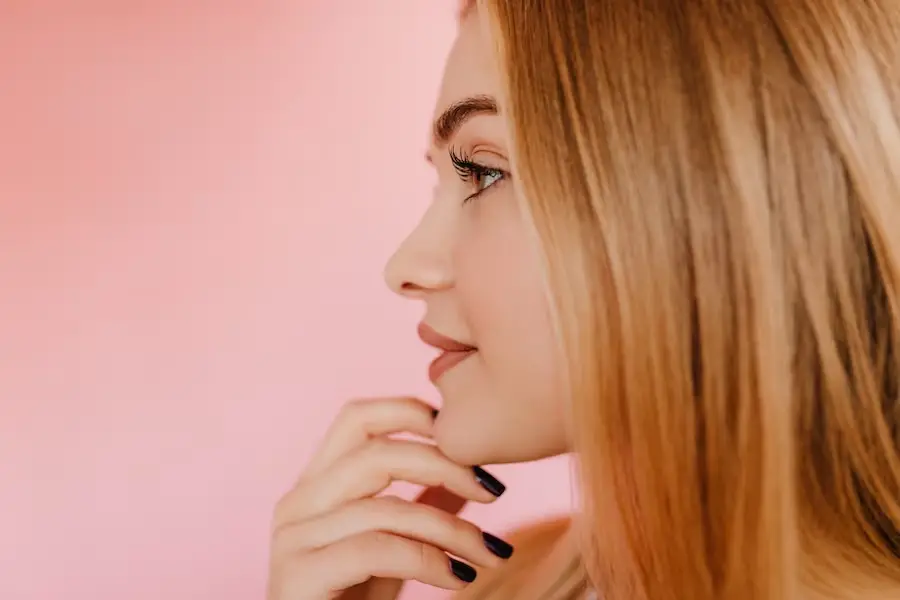 All the items developed at Lash Bar start with wholesome, premium, and safe ingredients. With significant experience in the beauty sector, Lash Bar is always reimagining and looking for new ways to enhance its offerings. Every employee of Lash Bar genuinely cares about the clients and only wants to offer them the greatest items for the best outcomes. As a result, Lash Bar never includes any dangerous components or harsh chemicals in its products goods. The company is dedicated to being an animal cruelty-free one, and all the products are tested on people rather than animals. As a result, you can relax knowing that Lash Bar products are safe for the environment and for you.
What Are Lash Extensions?
Lash extensions are a cosmetic enhancement technique that involves applying artificial lashes to natural eyelashes to create a fuller and more dramatic look. The extensions are typically made from synthetic materials, such as synthetic fibers or silk, and are individually attached to the existing lash using a special adhesive.
The process of getting lash extensions usually involves visiting a trained professional, such as the lash technicians or estheticians at Lash Bar. They will carefully isolate each natural lash and then bond a single lash extension to it. The extensions are applied near the base of the natural lashes, but not directly on the skin. This allows the extensions to grow out with the natural lashes and fall off naturally as the natural lashes go through their growth cycle.
Lash extensions can vary in length, thickness, and curvature to achieve different looks, ranging from natural to glamorous. The application process can take a couple of hours, depending on the desired outcome and the number of lashes being applied.
It is important to note that lash extensions require proper maintenance to ensure longevity and minimize any potential damage. Regular fills or touch-ups are typically needed every few weeks as the natural lashes shed, and new ones grow in. Additionally, it's crucial to refrain from touching or pulling on the lashes because doing so might hasten shedding or damage.
Lash extensions can provide the appearance of longer, fuller, and more voluminous lashes. The Lash Bar's Extension-Safe Mascara and All-In-One Cleanser with applicator brush are the ideal products to enhance the beauty of your lash extensions.
Why Lash Extensions?
Lash extensions are becoming more popular for a number of reasons:
Lash extensions by Lash Bar instantly enhance the appearance of the eyes by creating the illusion of longer, thicker, and fuller lashes. They can make your eyes look more open, awake, and defined. They are especially favored by individuals with sparse or short natural lashes, as they provide a semi-permanent solution for achieving desired lash length and volume.
Unlike strip lashes or individual false lashes, lash extensions are designed to last for several weeks. With proper care and maintenance, lash extensions can stay intact for around two to six weeks, making them a convenient option for individuals who want long-lasting results.
Lash extensions come in various lengths, thicknesses, and curls, allowing for customization based on personal preferences and desired effects. This versatility enables individuals to achieve a natural, subtle look or go for a more dramatic, glamorous appearance, depending on their style and occasion.
The enhanced appearance that lash extensions provide can boost self-confidence and make individuals feel more attractive. By accentuating the eyes, lash extensions can draw attention to one's best features and create a more youthful and vibrant appearance.
Popularity Among Celebrities and Influencers
The influence of celebrities and social media influencers has played a significant role in the popularity of lash extensions. Seeing their favorite personalities sporting luxurious lashes encourages many people to try them out for themselves.
Advancements in Technique and Quality
Over time, lash extension techniques and materials have improved, resulting in better application methods, and more natural-looking results. Skilled lash technicians can create seamless and lightweight extensions that blend seamlessly with natural lashes, contributing to the overall popularity of this beauty treatment.
What is a Lash Lift?
A lash lift is a procedure, specifically a cosmetic procedure used to make your natural eyelashes look fuller and more luscious. It is often done in a salon or spa setting by a trained professional. During a lash lift, the technician uses a silicone or rubber shield to lift and curl your lashes from the base, creating a more lifted and open-eyed look.
The lash lift process at Lash Bar typically involved the following:
Your lashes are cleansed, and any makeup or residue is removed to ensure optimal results.
A silicone or rubber shield is placed along your lash line, adhering to your eyelid using a gentle adhesive. The shield comes in different sizes to accommodate various lash lengths and desired lifts.
Lifting Solution Application
A lifting solution, usually containing keratin, is applied to your lashes. This solution softens the hair structure, allowing it to be molded and shaped.
The technician carefully lifts your lashes upward, adhering them to the shield. This step creates a natural-looking curl and lift effect.
Setting Solution Application
A setting solution is then applied to lock the lifted shape in place, ensuring that your lashes maintain the desired curl.
The entire process generally takes around 45 minutes to an hour, and the results can last between 6 to 8 weeks, depending on your natural lash growth cycle.
The Benefits of a Lash Lift by Lash Bar
A lash lift is a cosmetic procedure designed to enhance the appearance of your natural lashes. It involves using a chemical solution to lift and curl your lashes from the base, creating a more open and wide-eyed look.
A lash lift provides an instant lift and curl to your natural lashes, making them appear longer, fuller, and more defined. This can help enhance your overall eye appearance and give you a more youthful look.
Unlike eyelash extensions, which require regular maintenance and fills, a lash lift is relatively low maintenance. Once you have had the procedure done, you can enjoy beautifully curled lashes for several weeks without the need for touch-ups.
A lash lift enhances your natural lashes rather than adding artificial extensions. This means that your lashes will maintain a natural appearance while still looking longer, lifted, and curled.
Lash lifts are generally suitable for people of all ages and lash types. Whether you have long lashes, short lashes, or straight lashes, a lash lift can help enhance their appearance and make them more noticeable.
Depending on your personal lash development cycle, the benefits of a lash lift might last anywhere between 6 and 8 weeks. This means you can enjoy the benefits of a lash lift for an extended period before need a touch-up.
Compatibility With Other Treatments
A lash lift can be combined with other treatments such as lash tinting to further enhance the appearance of your lashes. Other eyelash-related products by Lash Bar such as the Extension-Safe Mascara and the All-In-One Cleanser with applicator brush all work towards creating a more youthful, beautiful you with eyelashes that leave onlookers breathless.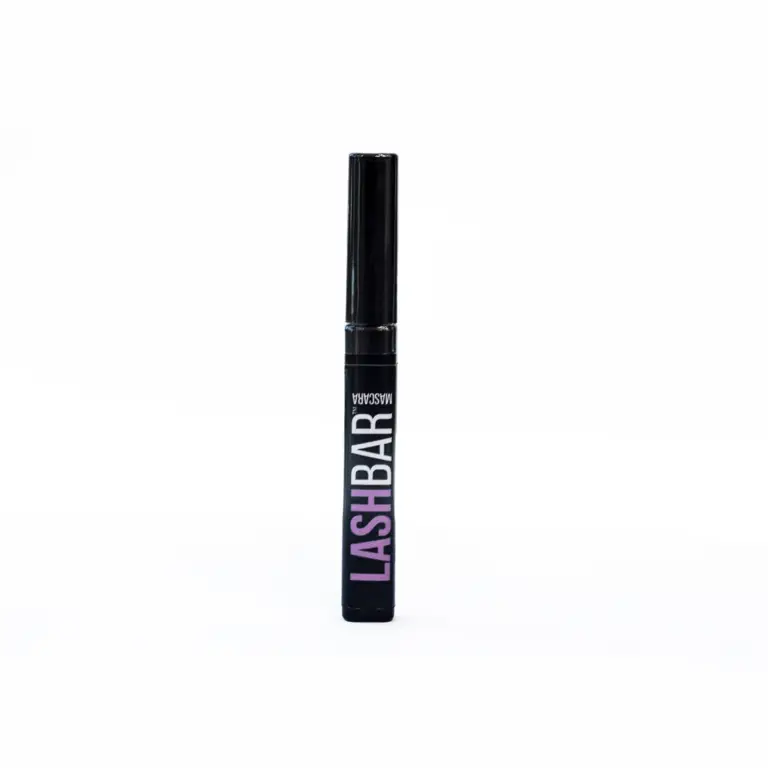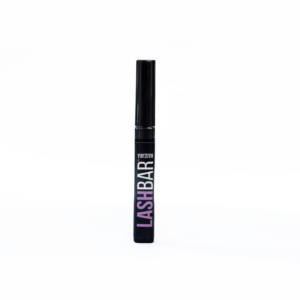 Extension-Safe Mascara
Our products not only ensure long-lasting beautiful lashes but also fit seamlessly into any daily routine. If you're looking for a mascara that won't damage your lash extensions or cause premature shedding, our oil-free mascara is a great option. Unlike other mascaras that contain oils, which break down lash adhesives, our water-based formula makes the Lash Bar Mascara safe for lash extensions. It's easy to apply and comes off easily with water and Lash Bar's All-in-One Lash Cleanser, so it won't add any extra time to your beauty routine. Plus, it helps keep your lashes looking dark and full in between fills.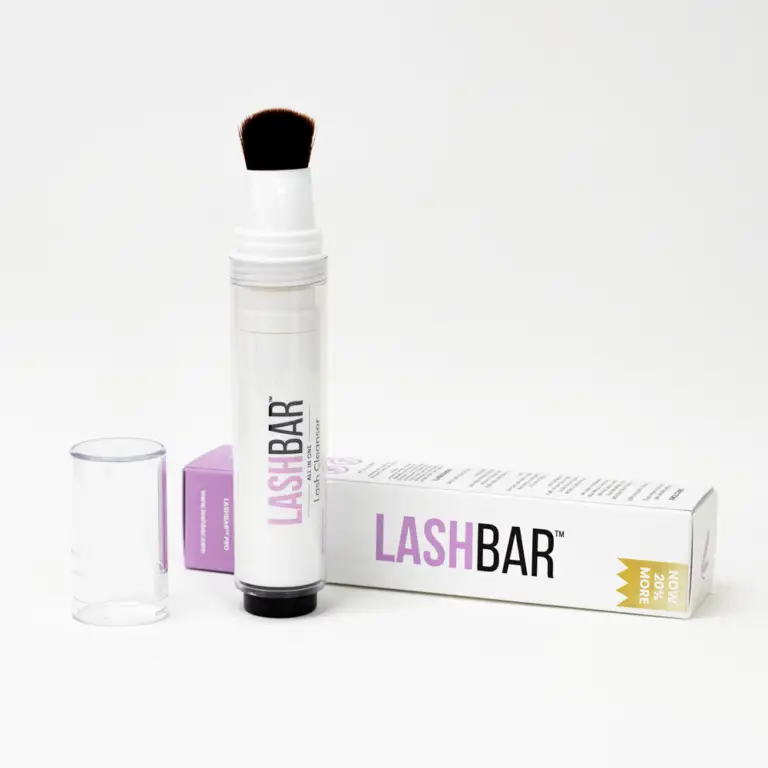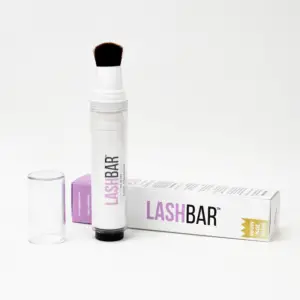 All-In-One Cleanser with Applicator Brush
Unlike other lash cleaning systems that require you to purchase both brush and cleanser, our Lash Bar All-in-One Cleanser combines the brush and cleanser into one convenient tool. This powerful little cleanser removes dirt, makeup, build-up, and debris from your lashes, keeping them clean, fluffy, and healthy. The brush feels gentle on your lashes, eliminating the need for extra brushes. It comes with a cap to protect the brush and keep it clean when you're not using it so there is no need to worry about exposed brushes. Our cleanser is travel-sized and easy to fit in your purse or bag – it can even be stored in the shower! Whether you're looking for a convenient way to clean your lashes at home or on the go, our Lash bar All-in-One Cleanser is a must-have for anyone who wants beautiful, healthy lashes.
Are you tired of compromising the health and safety of your eyes and eyelashes with traditional mascara and inadequate eyelash cleansers? It is time to take a stand and prioritize your eyelash care with the revolutionary Extension-Safe Mascara and All-In-One Cleanser with an applicator brush from Lash Bar.
Join the mission to protect your delicate lashes and ensure the longevity of your eyelash extensions.