Revitalize your look with a breath of freshness! Indulge in the sheer magic of Tropical Lei Face Mist from Kōena Beauty. The exquisite face mist and Tinted Lip Balm is a dynamic duo designed to invigorate your skin and add a touch of natural radiance to your lips. The face mist's revitalizing blend of botanical extracts is like a refreshing burst of hydration, leaving your complexion dewy and rejuvenated. Kōena Beauty's luscious Tinted Lip Balm is enriched with nourishing oils and bestows a hint of color that effortlessly enhances your pout while keeping it soft and supple throughout the day. Experience the perfect combination of skincare and beauty in one enchanting package and embrace a vibrant, youthful allure that turns heads wherever you go. Embrace the power of freshness and bloom with confidence.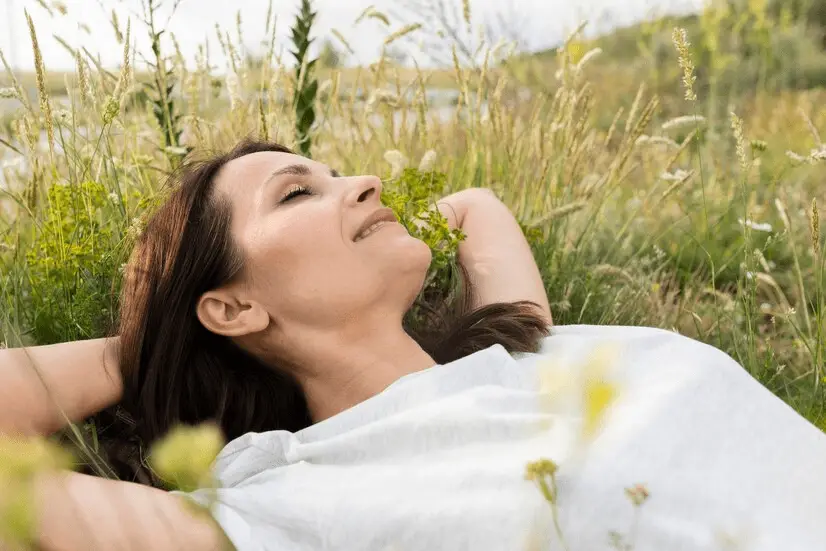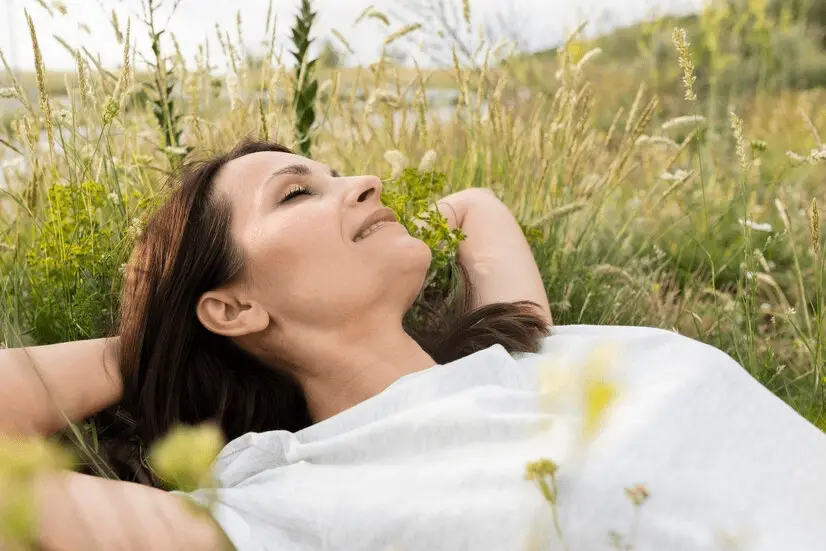 Kōena's Mission 
Kōena means balance in Hawaiian.
Kōena is a reminder to maintain an optimistic outlook on life and keep your daily life in balance. The demands of work and day-to-day life might put constant pressure on you. Although it is hard to shield yourself completely from ambient effects, there is good news. You can determine your harmony on your own!
Products Born from Paradise
Utilizing the natural resources that they could obtain on the islands, Polynesians and Hawaiians have long cherished beauty customs. To smooth and shield the skin from the sun, for instance, popular Plumeria or Pikake flowers and coconut oil were combined and used on the face and body. Monoї Oil, another name for Kukui Nut Oil, is a product of Mother Nature that has a distinctive tropical smell when combined with Gardenia Tahitensis extract. 
It's simple to make your own Monoї Oil blend without any extraneous ingredients. The scent is seductive, and the nurturing effect is extraordinary. The blossoms of the Gardenia Tahitensis and Frangipani go so well together. Feel joyful and optimistic when you breathe in the scents. 
I strongly advise trying true Monoї Oil. Be careful not to purchase one of the many subpar artificially enhanced imitations. Check out the ingredient list on the product's back. Refrain from using 'fragrance oils' as their name suggests.
 Artificially infused Monoї Oil may be evident immediately due to the overwhelmingly potent smell. 
The homemade Monoї Oil from Kōena Beauty will leave you astounded and grateful for the experience. You will continue to use the mixture for skin protection and mood-lifting. 
Every Kōena product has its foundations in a special blend of all-natural components. Look at some of our healthiest oils and kinds of butter; Hawaiian Beeswax, Pure White Lotus Absolute Oil, Pure Guava Seed Oil, Pure Cupuaçu Butter, Pure Papaya Seed Oil, Pure Kukui Nut Oil, Pure Gardenia Taitensis Oil, Pure Maracuja Oil, Pure Lemongrass Oil, and Hydrosol Organic Shea Butter.
"I am convinced the goods of nature can bring skin & mind in balance, that is all that we need to stay healthy; being in balance." – Founder, Lina
Kōena Promise
All Kōena products are manufactured using natural, high-quality components from reliable vendors. 
Kōena Beauty has a strong compassion for animals and opposes animal testing and abuse. 
The list of available chemicals is lengthy, but Kōena Beauty isn't guilty of using these mineral oils, nanoparticles, parabens, synthetic fragrances, or phthalates.
Kōena Tropical Lei Face Mist
Feel the tropical breeze on your face with the refreshing, moisturizing, and seductive face mist from Kōena, handmade with aloha
Refresh Your Mind and Body and Feel the Hawaiian Breeze.
Discover yourself enveloped in a mist of special oils and ingredients that will provide a wonderful escape after a hard day. The Tropical Face Mist makes the ideal travel or office companion. 
Get Transfixed by Nature's Power.
Are you prepared for a boost from frangipani flowers, guava, and lemongrass? The Tropical Lei Face Mist, refined with papaya and passion fruit seed oil, will never let you down!
A potent mixture that feels wonderful on your skin and is based on a special blend of carefully chosen herbs.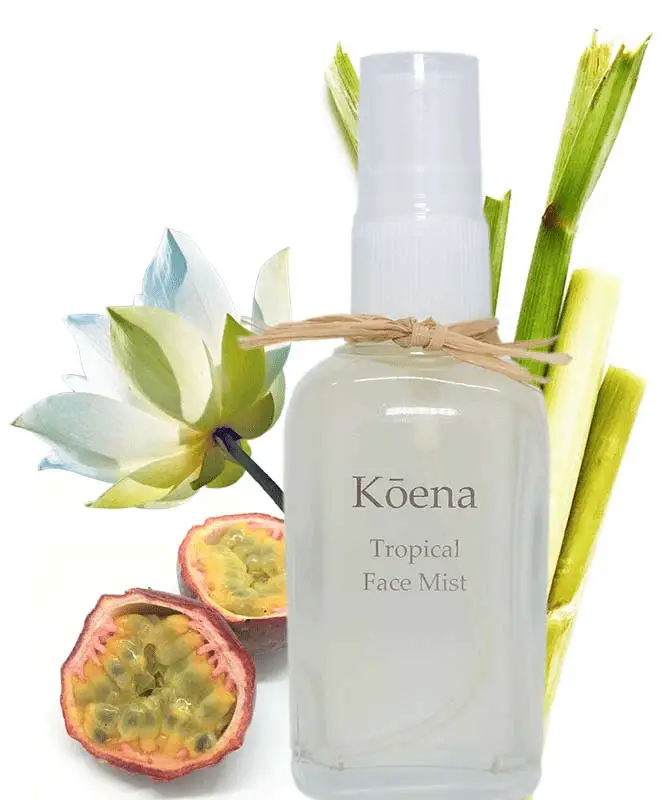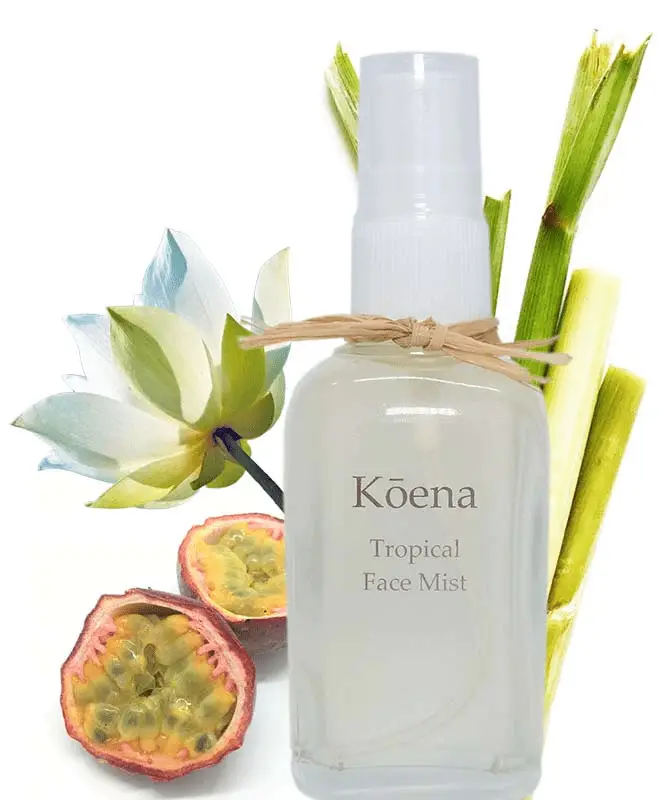 The Benefits of Papaya and Passion Fruit Oil
Both papaya seed oil and passion fruit seed oil are rich in nutrients and have numerous potential benefits for the skin and overall health. 
Papaya seed oil is a light, non-greasy oil that helps moisturize the skin without clogging pores. People with sensitive or dry skin may benefit from it.
The oil contains antioxidants like vitamins A and C, which can help fight free radicals and reduce the signs of aging, such as wrinkles and fine lines.
Papaya seed oil contains papain, an enzyme that acts as a natural exfoliant, helping to remove dead skin cells and promote a smoother complexion. 
The oil has anti-inflammatory properties that can help soothe irritated skin and reduce stress.
Papaya seed oil contains carotenoids, which may provide some natural protection against harmful UV rays.
When applied to the hair, papaya seed oil can help improve shine and manageability.
Passion fruit seed oil is rich in essential fatty acids, particularly linoleic acid, which helps nourish and hydrate the skin, making it softer and suppler.
Anti-Inflammatory and Anti-Itch
The oil's anti-inflammatory properties can be beneficial for soothing irritated or itchy skin conditions like eczema or dermatitis.
Passion fruit seed oil is antioxidant-rich, containing antioxidants like vitamin C and carotenoids, which protect the skin from free radical damage and environmental stressors.
Passion fruit seed oil is approved for use on acne-prone skin to moisturize without causing breakouts due to its light texture and non-comedogenic nature. 
Wound Healing
The oil contains essential fatty acids that can promote the skin's natural healing process and reduce the appearance of scars.
Passion fruit seed oil applied to the hair will add shine, reduce frizz,nourish the scalp, and support healthy hair growth.
Menehune Tinted Lip Balm
Embrace yourself with the excitement that Menehune Tinted Lip Balm from Kōena invokes.
The Menehune Tinted Lip Balm's natural ingredients, including organic butter and pure oils, will make your lips jump for joy. The lip balm is available in clear, light nude, or pink hues, which offer freshness to your appearance. Handmade soft and silky Monoï Butter is used to produce the balm.
Sustainable Packaging
The tropical pattern makes holding it feel like you're on vacation. Each lip balm sleeve features a distinctive wood pattern produced from environmentally responsible and sustainable bamboo farms. The Kōena logo etched on each lip balm will ensure that this lip balm is a unique addition to your bag. 
Enhancing lip colors and seductive scents await you with each Menehune Tinted Lip Balm available.
Kōena's tinted lip balms make use of natural mineral colors. Menehune Tinted Lip balms brighten your day with bursts of color or add a layer of transparent protection to your lips. The choice is yours.
The Immense Power of Nature
Pure essential oils and natural ingredients are used to make Menehune Tinted Lip Balms. Just a few of these priceless components include White Lotus and Papaya oil, handmade Monoї Butter, Cupuaçu Butter, and Hawaiian beeswax.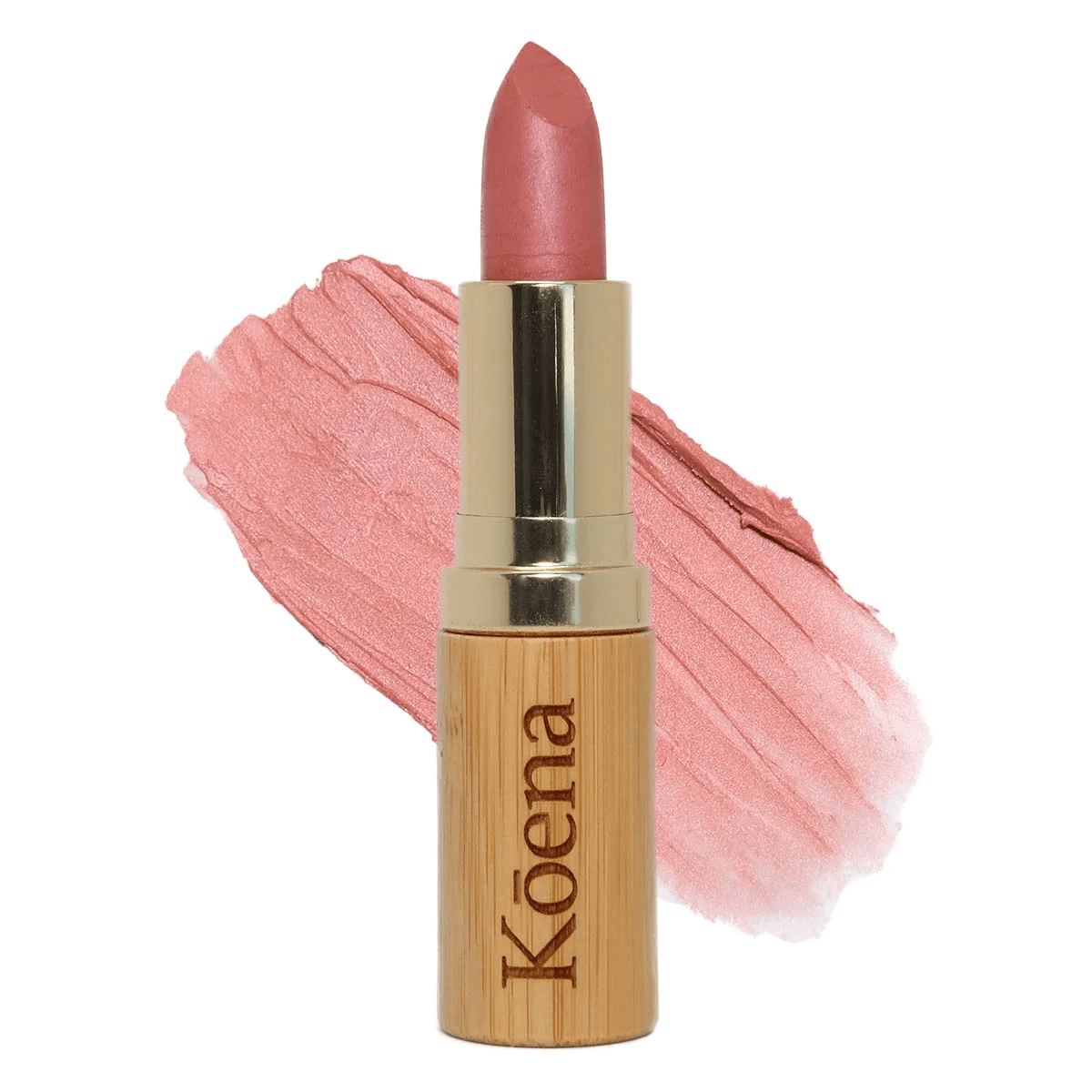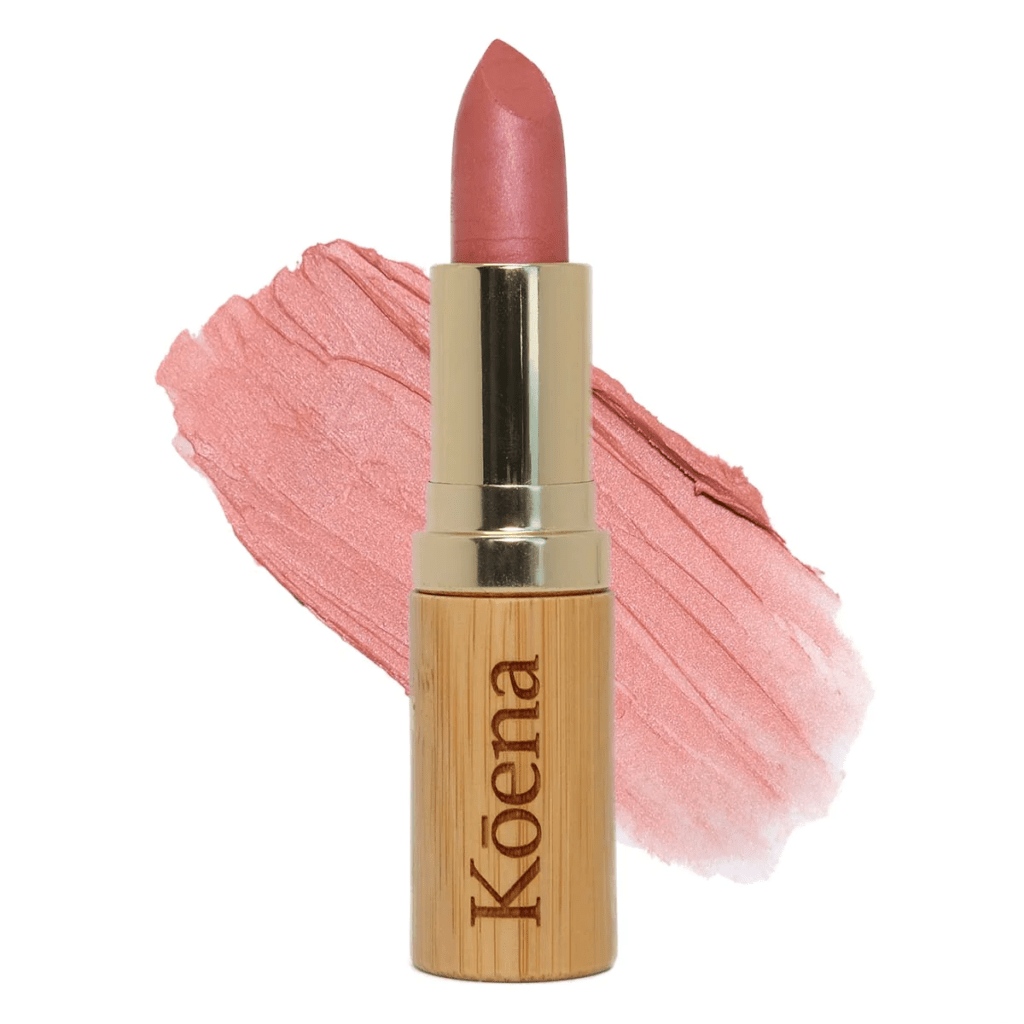 Ingredients That are Nature's Finest
White Lotus
Relaxation and Stress Reduction
White Lotus is prominent in traditional herbal medicine for its calming and sedative properties, which can help reduce stress and anxiety.
The seed of the White Lotus is a good source of protein, essential minerals like potassium and phosphorus, and vitamins such as vitamin B complex and vitamin C.
Due to its soothing and hydrating properties, White Lotus is often used in skincare products. Extracts from Lotus Flowers are used in cosmetics to improve skin texture and hydration.
Monoї Butter is a traditional product made in French Polynesia, specifically in the islands of Tahiti and Moorea. Polynesian people have used it for centuries. It is renowned for its various benefits.
Monoї Butter is an infusion of coconut oil with the petals of the Tahitian Gardenia flower. It is an excellent natural moisturizer that helps hydrate and nourish the skin, leaving it soft and supple.
The combination of coconut oil and Tiare flower extract givesMonoї Butter soothing properties, making it suitable for relieving dry, irritated, or sunburned skin.
The Tiare flower is rich in antioxidants, which can help combat free radicals and protect the skin from environmental damage.
Monoї Butter has a beautiful and exotic fragrance, thanks to the infusion of Tiare flower petals. The pleasant aroma can act as a natural perfume. 
Since it is handmade, traditionalMonoї Butter is typically free from artificial additives and harmful chemicals, making it a more natural and safer option when compared with some commercial beauty products. 
Cupuaçu Butter is an excellent emollient. This means it helps to lock in moisture and prevent water loss from the skin. It has a high water absorption capacity, making it an effective moisturizer for dry and dehydrated skin.
The butter contains essential fatty acids like oleic, palmitic, and stearic acids, which nourish and soften the skin. It helps to improve skin elasticity, promoting a more youthful appearance.
Cupuaçu butter is a rich source of antioxidants, such as vitamin C,flavonoids, and polyphenols. These antioxidants help protect the skin from environmental damage caused by free radicals, which can lead to premature aging. 
Anti-Inflammatory Properties
The butter has natural anti-inflammatory properties to help soothe irritated or inflamed skin. It may benefit those with sensitive skin or conditions like eczema and psoriasis.
Cupuaçu Butter is non-comedogenic, meaning it does not clog pores. 
Cupuaçu Butter has a smooth, creamy texture, making it easy to apply and blend into the skin.
Sustainable and Eco-Friendly
The production of Cupuaçu Butter supports sustainable practices in the Amazon rainforest, as it is often harvested by local communities, providing them with a source of income while promoting forest conservation.
Cosmetic and Skincare Uses
Cosmetics and skin care products often contain beeswax due to its emollient and soothing properties. It helps retain moisture in the skin, making it a valuable ingredient in lip balms, lotions, creams, and other beauty products. 
Beeswax, when applied to the skin, creates a barrier that protects the skin from contaminants and the elements, while still enabling it to breathe.
Anti-Inflammatory Properties
Beeswax contains natural anti-inflammatory compounds, which can help reduce redness, skin irritation, and inflammation.
Beeswax is used traditionally for its wound-healing properties. Its antibacterial properties help protect minor cuts and scrapes from infection while supporting the process of healing.
In cosmetic and skincare formulations, beeswax acts as a natural                                                            emulsifier, helping to combine oil and water-based ingredients. This allows products to have a smooth and uniform texture.
Using beeswax products supports beekeeping and promotes sustainable practices, as well as helping to preserve and protect bee populations.
Incorporate revitalizing Tropical Lei Face Mist and nourishing Tinted Lip Balm from Kōena Beauty into your daily beauty routine to experience the ultimate combination of hydration, protection, and radiant charm. Elevate your skincare and makeup game with these essential, on-the-go companions that enhance your natural beauty. Whether you battle the elements or want to look and feel refreshed throughout the day, Kōena Beauty Tropical Lei Face Mist and Tinted Lip Balm have got you covered. Embrace the power of effortless beauty and indulge in the luxurious experience the product provides. Don't miss this opportunity to enhance your skincare and makeup collection. Try the Tropical Lei Face Mist and Tinted Lip balm today and let your true radiance shine.