Taking care of your skin should be just as much a priority as taking care of your body.  Most importantly, one should nourish their skin with the most natural ingredients closest to their original source.  Did you know?  It is up to us to take care of our skin to our fullest potential.  Skin health is related to physical health and mental health.  The proper substances that the skin absorbs help you just as much as healthy food that enters your body.  Also, when your skin looks good and feels good, you feel better mentally and have more confidence in yourself.  Human skin acts as a protective shield against outside influences.  When our skin is not properly taken care of, it leaves us open to exposure to bacteria, viruses, and other things that can cause harm. With the hectic schedules we have in our lives, people often claim that they cannot find the time to take care of their health, let alone their skin.  There are two challenges that are faced when approaching skin care.  The first challenge is finding quick and easy-to-use products.  As busy as we are, it helps to have something convenient.  Easy-to-use oils that are rich in different vitamins and minerals can not only reduce wrinkles and acne, but they can also protect the skin from environmental damage. For people with dry skin, keeping it moisturized is very important to help prevent wrinkles and dry lines. The second problem is that in a lot of skincare products that people purchase, there is a lack of important things like omega-3 fatty acids, antioxidants, and various vitamins and minerals.  With the new year of 2023, it's time to join the numbers of people finally looking after the health of their skin.  Merin Kind has many oils and butter with powerful ancient ingredients that protect the skin and keep it good-looking and healthy.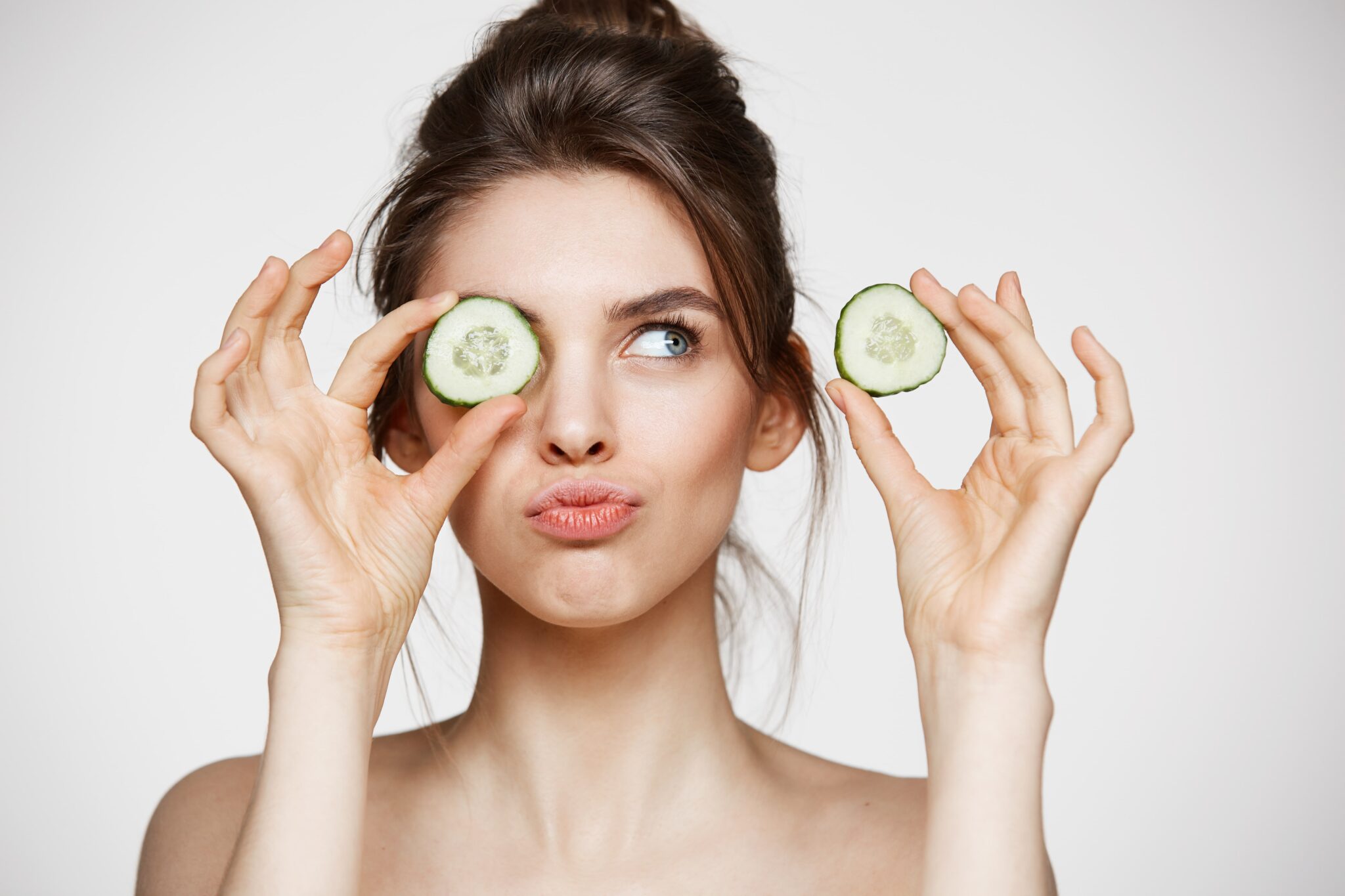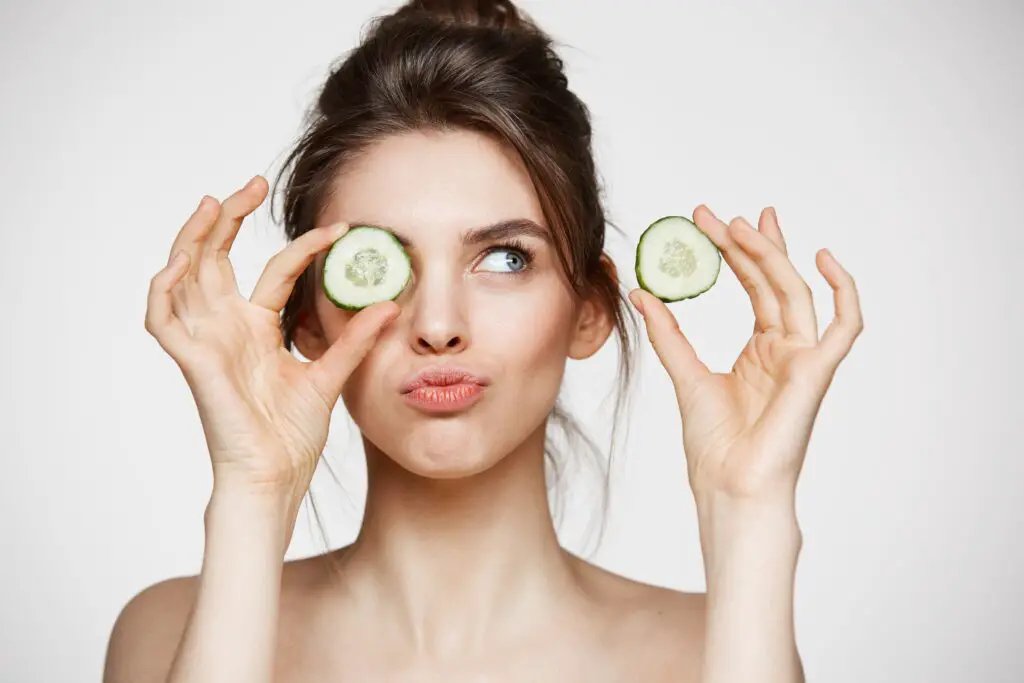 The fads of skin care come and go just like everyday fashion.  It seems like there is always a new line of products that promise you freedom from all skin problems.  The problem is that a lot of these products lack natural ingredients.  Using oils, creams, and butter with pure, natural substances is the most authentic and the easiest way to maintain proper skin care.  Products with vitamins C, D, E, & K help reduce wrinkles.  In addition, vitamin C protects the skin against certain types of damage and helps with the overall tone.  This contributes to having a younger, healthier look.  People across the world are not only coming together to take better care of their skin, but they are joining forces to use the easiest and most natural accessories.  Items that come directly from ancient trees and fruits have been shown to have some of the most positive effects on healthier-looking skin.
It's important to note that over the past three years, skin hygiene has really sunk into the consciences of people more than ever.  When the COVID pandemic began to really heat up in 2020, consistent handwashing and sanitation methods came to the forefront of society.  Even with 2023 about to begin, people are just as much trying to protect themselves from germs as at any other time.  It's not only about preventing ourselves from getting sick, but it's also about keeping ourselves shielded from any and all harmful elements that can enter our bodies via the way of our skin.
Here is some information about baobab oil and products that contain baobab oil and its benefits for the skin
Baobab Oil
Baobab oil is an extraordinary substance that helps prevent signs of aging with its various nutrients.  It has lots of vitamin C as well as many omega fatty acids.  The origins of baobab oil are very intriguing.  It is a type of organic oil derived from a seed that comes baobab trees.  These trees, which are known as the "Trees of Life," are native to mainland Africa and can live to be thousands of years old. 
The omega fatty acids in baobab oil help minimize signs of aging.  In addition, they help with the regulation of the body's oil production.  Imagine using oil to control your own oil.  This regulation of oil production prevents skin breakouts related to acne and dermatitis.  Besides helping the skin, omega fatty acids also benefit one's hair.  They help with hair growth and increase its thickness.  Let both your skin and your hair glow from the benefit of fatty acids from baobab oil.
The combination of the vast amounts of vitamin C and omega fatty acids helps with anti-inflammation and boosts the immune system.  Besides avoiding problems related to skin diseases, you can avoid diseases of the body as well.  Most people hate getting sick as it's an unpleasant inconvenience.  Boost your immune system and get fewer sick days away from the office and your life. 
People are using baobab oil to rid themselves of wrinkles and prevent them from reoccurring.  Its nutrients help give one's skin a healthy look and tone.  In addition, the use of baobab oil reduces breakouts and helps heal wounds. It can also help one's hair and nails.  Using baobab oil is very simple and convenient. One can apply it to their skin either in the morning or at night. Preferably, it should be applied after a shower or washing your face. It's a simple process that can be fitted into anyone's schedule.  Through a quick process, people can help their skin as well as their hair and nails.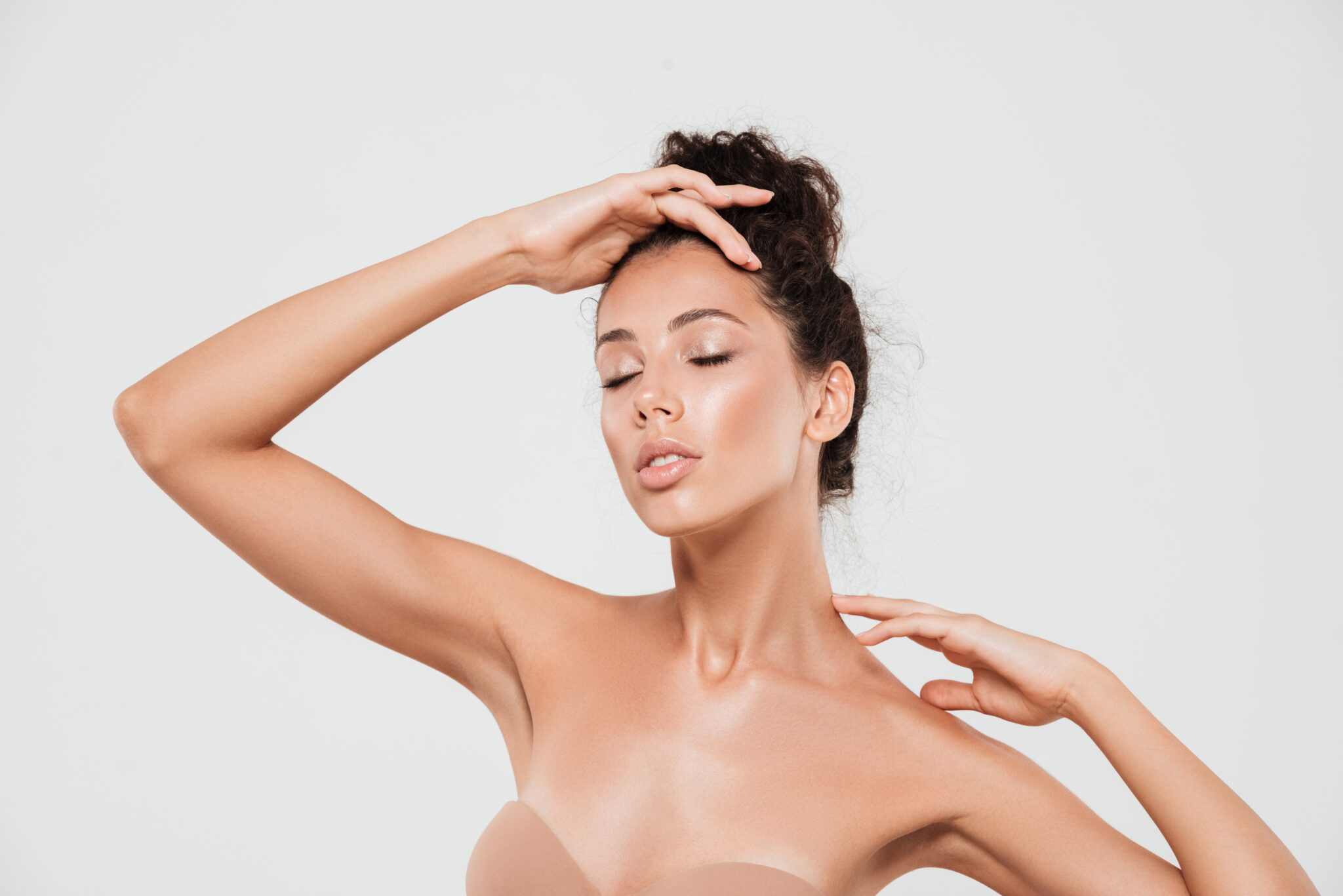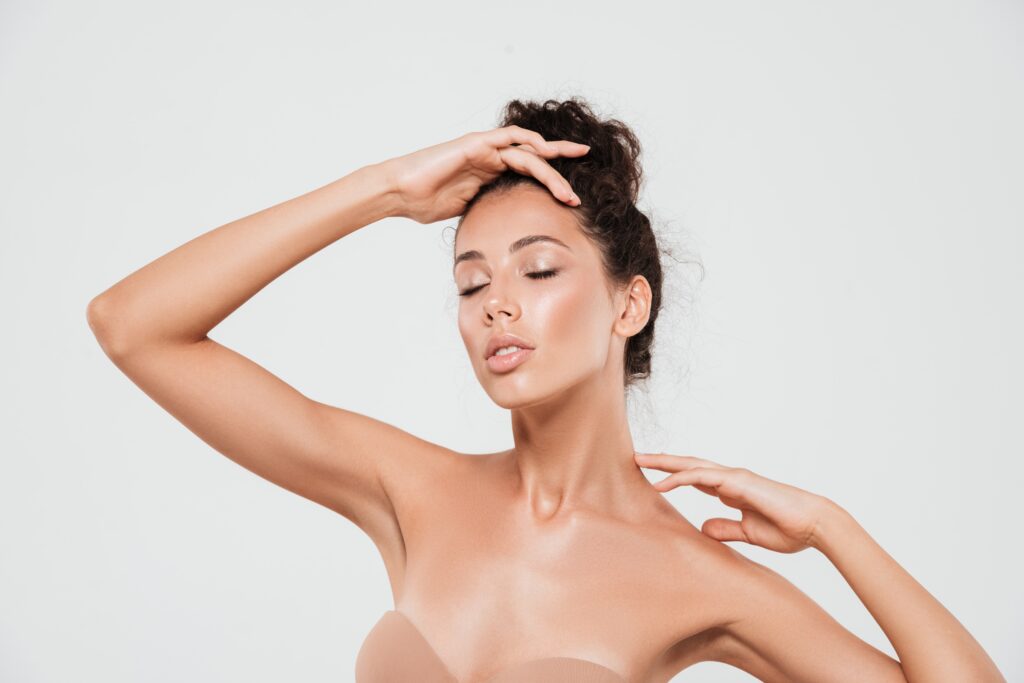 Types of Products with Baobab Oil
Baobab Powder
Baobab powder is considered a very powerful food.  It is derived from baobab fruits that come from baobab trees.  The powder is known to have great antioxidant properties.  These antioxidant properties can help with other things besides skin health, like boosting one's immune system.  baobab powder is also a good source of fiber.  Either consuming the powder or having it absorbed into your skin will help you out in more ways than one.  Why not help several of your health needs with one natural, easy-to-use substance?
Shea Butter
Shea butter is very beneficial for anyone, especially if you have dry skin.  It contains both baobab and avocado oil.  The baobab oil in shea butter helps it act as an anti-aging substance. The vast amounts of vitamin C in it contribute to lessening the signs of age and boosting the immune system.  She butter is made from the seed of shea nuts and acts as a good moisturizer.  If you're experienced dry crackly skin that causes wrinkles, using shea butter as a moisturizer helps fight this problem.  It is very easy to use and apply to one's skin.  When applying raw shea butter, a hydrolysis process happens whereby fatty acids are properly stored.  Using shea butter is a very simple process.  You can apply it to your skin after taking a shower.
Merin Kind
The origins of Merin Kind are the same as those of baobab oil.  It originated in Africa.  The founders of Merin Kind went on a journey with their parents and family from Nigeria to America.  However, this expedition was met with great tragedy.  Two of the family members died.  It was the loss of the siblings that motivated the two children to pursue healthy ways of living.  It was their determination to explore various natural ways of living healthily.
Merin Kind's mission is based on a connection to the African continent that's meaningful and impactful to family, friends, and customers.  They educate people on the benefits of using natural products and, at the same time, enrich and empower the lives of the people we are sourcing our products from, promoting beyond fair trade.  Merin Kind seeks to benefit Africa and its traditions, all the while helping promote useful products that originated from the continent.
Having a presence on two different continents, Merin Kind seeks to help people in a natural way.  The ancient traditions from the founder's homeland serve as a new way to heal from the past.  Merin Kind's products serve as educational lessons on both Africa and unique ways of helping the body.  It's a process of transformation within the human soul.
Besides promoting overall health, Merin Kind is devoted to social causes like creating awareness about police brutality.  The family of the founders of Merin Kind was actually affected by police brutality.  It's an ongoing issue that they feel strongly about spreading awareness.  Akintunde Lawal, Yomi Lawal, and Kazeem Salami are partners of Merin Kind.
Baobab Oil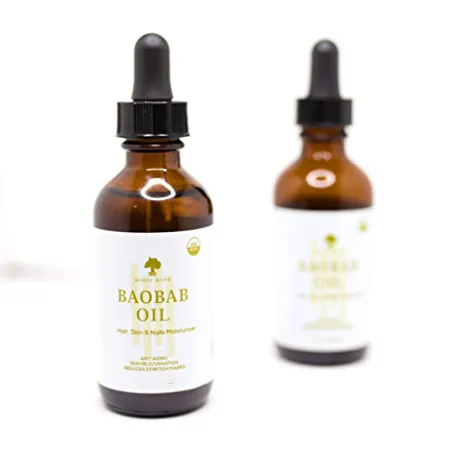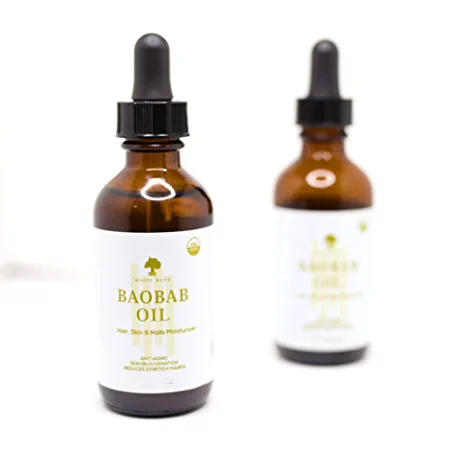 Aids in reducing the signs of aging
Keeps skin glowing
Keeps skin healthy
Helps relieve acne, psoriasis, dermatitis
Good for wounds
Easy to Use
Moisturizes hair
Strengthens hair
Has lots of Vitamin C which helps boost immune
Contains omega fatty acids 3, 6, and 9
Loaded with Vitamins A, C, D, E, & K
Allure Organic Shea Body Butter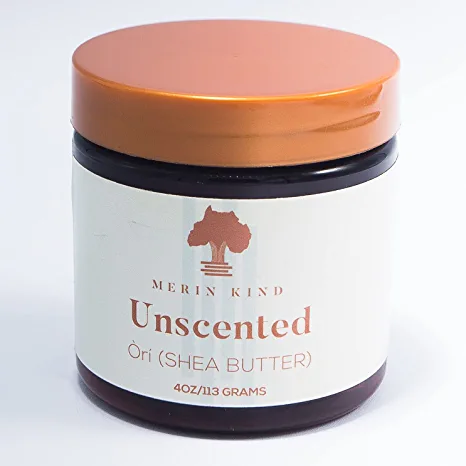 Anti-aging booster
Acts as moisturizer for skin.
Holds in moisture
Good for Dry Skin
Easy to Use
Keeps skin hydrated
Contains both baobab and avocado oil
Contains Omega 3, 6, and 9
Contains lots of Vitamin C
 
Start Taking Care of Your Skin; Start Taking Care of Your Life
Since your skin is your largest organ, isn't it time you started taking care of it the most?  It shields your body, and it shields your life.   Healthy skin showcases youth and confidence.  However, it's also important to treat your skin with the most natural, fresh substances.  The history of baobab oil shows that it is a beneficial organic substance that helps transform lives for the better.    Ancient knowledge should not be locked away.  The year 2023 is upon us.  While we are progressing and advancing as a society, there are certain traditions from our past that can help us advance even more.  We take for granted what helped people centuries ago and sometimes deem it unnecessary.  However, what we sometimes forget is that that specific way was the natural method.
If you're looking to erase wrinkles, lessen aging, fight skin diseases, moisturize your skin, protect against skin damage, or just keep that healthy glow, look no further.  In addition, you can also help your hair and nails look as stunning as your skin.   Convenient and easy-to-use products with baobab oil are made available from Merin Kind.  Stop worrying about how to fit into a healthy routine during your busy day by taking care of your skin with a simple substance.  This new year, join the groups of people worldwide who are taking charge of their lives by caring for their skin.  Also, join forces with those who are doing this the right way, the natural way.  Check out Merin Kind's Baobab Oil and Allure Organic Shea Body Butter.  You can also check out their African Black Soap, 100% Pure Organic Baobab Powder Fruit, and even the Lather Rise and Moisturize Gift Set.  Take care of your skin and take care of your health.