We have just gotten past what is aptly titled "Blue Monday", a day around the third week in January when the winter blues kick in! Yes, January can be a tough month, especially if you are trying to get healthy and find the motivation to just do better with looking after yourself through the year.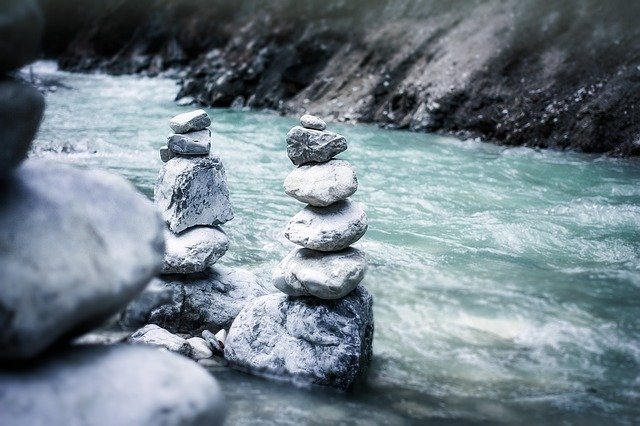 A tough month, but it can be a productive one when we focus on the gains we can make toward our health and wellbeing. Darker, colder days and nights are not very inspiring, however, nothing changes unless we take the steps to reset and refocus from within. January can be a time to reflect and set the wheels in motion for something better down the line! 
Health Gains
Health gains can be made with just the smallest of changes; it is often the commitment to these small changes that makes the biggest difference. If you are on the road to recovery from a condition or illness, or just want to take better care of yourself generally, keep things simple and structured as much as you can. The last thing you want to do is exacerbate any stress you may be feeling! 
Here are some tips for you! 
Take some time to reflect! What do you want to change? For some of us, it may be our eating habits, for others it may mean taking more exercise, for the very busy among us it may be to reduce stress and to feel more calm and balanced. Time spent in contemplation can help you to define your health goals; this is the first practical step toward change- clarity! 
Motivation. We are all different and so we are naturally motivated and inspired by different things. Think about what motivates you and focus more on it! It is important to note that motivation can get you started, but it is a commitment that keeps you going! 
Keep it simple! Don't set goals and tasks for yourself that are complicated or ambiguous. Start with the basics first and prepare yourself for increases in small increments. Such as, rather than aim for a 5k run with no prior training, just aim for a 3k walk and build up gradually! 
Make the most out of what tools and resources may be available to you. This may take the shape of a friend with similar goals that you can work together with, a health app that helps you to stay on track with your goals or a supplement that supports your nutrition goals. 
The main takeaway is to find balance through clarity and commitment to a better you. Don't forget to praise and reward yourself for your achievements, no matter how small they may seem! BioRebalance is here to help anyone wanting to reset their health through a nutrient support supplement that has received great reviews. 
BioRebalance created BioRebalance Nutrient Support to help individuals restore much-needed balance and improve their overall wellbeing. 
Modern living leaves us at a higher risk of excessive alcohol consumption, smoking, sugar, and saturated fats in fried and processed foods that we eat out of convenience a lot of the time; this creates stress and inflammation within the body and makes us far less susceptible to ill health, particularly as we age. 
Aging in itself takes a toll on our body we cannot change our age, but we can make a difference to the variables such as alcohol intake, smoking, the foods we eat, and how we combat stress. 
Emerging research shows that a healthy body is integrally connected to a healthy mood, motivation, and stress relief. BioRebalance is the first ultra-premium supplement that includes high dosages of nutrients that synergistically support brain, liver, gut, immune system, and nervous system health all at once. It can be an ideal supplement to move confidently into 2021 as it supports your body in so many ways!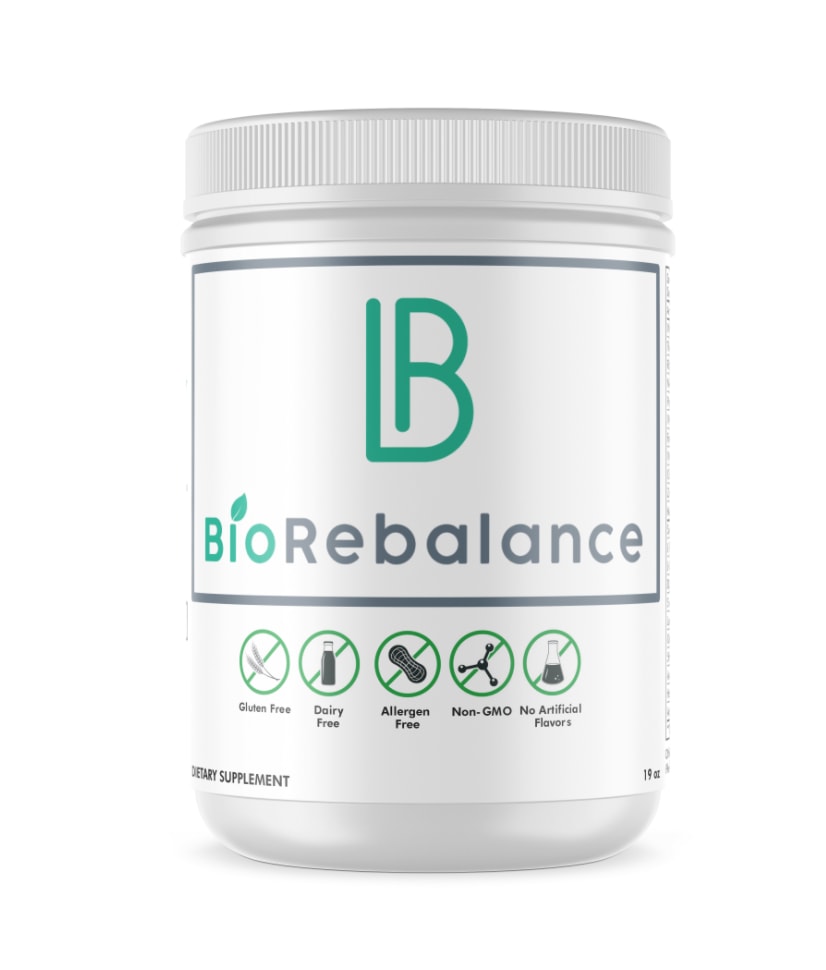 Wellness with BioRebalance
BioRebalance comes in powder form and so it is easy and convenient to use, and it is flavored naturally with fruit and stevia. 
This makes it an ideal supplement to mix into a beverage or fruit-packed smoothie. 
"Prolonged stress effectively diminishes the impact of the "feel good" hormones as the body is essentially out of balance. However, some studies have shown that supplementation with amino acid precursors for serotonin, endorphins, dopamine, and GABA have positive effects for many people who are deficient in these "feel-good" chemicals"– BioRebalance
The good news is that BioRebalance contains all of these natural precursors. BioRebalance Nutrient Support was formulated by orthomolecular experts to fight free radical damage and nutrient deficiencies associated with the modern lifestyle, stress, and alcohol use.
"Many customers report that it tastes best mixed with 3 parts filtered water and 1 part unsweetened cranberry juice. Each bottle contains a one-month supply, involving a scoop in the morning and a scoop in the evening. However, many people only need 1/2 scoop per day due to its potency, meaning that a bottle can last for up to 4 months"– BioRebalance
BioRebalance is designed to restore balance (rather than be taken forever!) most people achieve optimal benefits from taking it for 1-3 months. It contains vitamins, minerals, amino acids, fatty acids, probiotics, and herbs that have been clinically shown to support optimal physical and mental health. It is 100% liposomal, meaning that these nutrients are rapidly and efficiently absorbed by our bodies.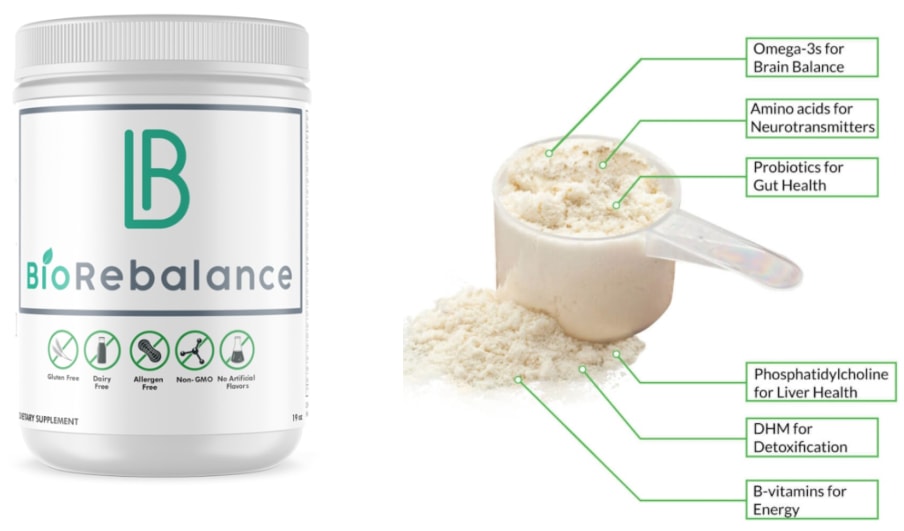 "While the vast majority of people enjoy BioRebalance due to its positive effects, those with an aversion to fish oil may find it difficult to consume. Exciting flavors – available soon! These will replace fish oil with other evidence-based nutrients"– BioRebalance
Fit-Recovery, a helpful tool for better health! 
BioRebalance is the brainchild of Chris Scott, the founder of Fit-Recovery and co-host of the Elevation Recovery Podcast. 
FitRecovery offers free articles and email support, an online course called Total Alcohol Recovery 2.0, and private coaching for individuals struggling with alcohol dependence. Chris knew from his own intense experience with alcohol addiction that nutrition is paramount to building a sustainable recovery. The dramatic transformations Chris witnessed among his private coaching clients and online course members also attested to the importance of "nutrient repair" for addiction recovery and mental health.
 
* In partnership with our friends at BioRebalance * Photos courtesy of BioRebalance 
* The information available on ewellnessmag.com, including text, graphics, and other materials are for informational purposes only. Reliance on any information in ewellnessmag.com is at the user's own risk. Sponsored product placement may appear in the article. The visitor of this website acknowledges that the information available on or through ewellnessmag.com is not and is not intended to be a substitute for professional medical advice. Copyright © 2020 Brawo Press, Inc. All rights reserved.