As a child, Joseph Pilates was weak and sickly. He was determined to strengthen his body and make it well, so he developed a series of exercises to help improve his health. His exercise program seems influenced by yoga, Zen philosophy, and exercises borrowed.
From ancient Romans and Greeks. He is the father of Pilates, an exercise form that has grown in popularity with a most recognizable name in the last ten years.
As a young teenager when he was with other German nationals in an internment camp during WWI in England, Joseph Pilates introduced his exercises to help them retain their strength and ward off illness in a most stressful time in history. Pilates developed movements for floor and mat workout as well. While there, he experimented creating various apparatus from bedsprings, which provided a degree of resistance in form. The exercise method incorporates techniques that train the body to work with the mind as well. Through a series of stretching, breathing, and muscle toning techniques, Pilates is designed to improve the body's flexibility, strength, and balance.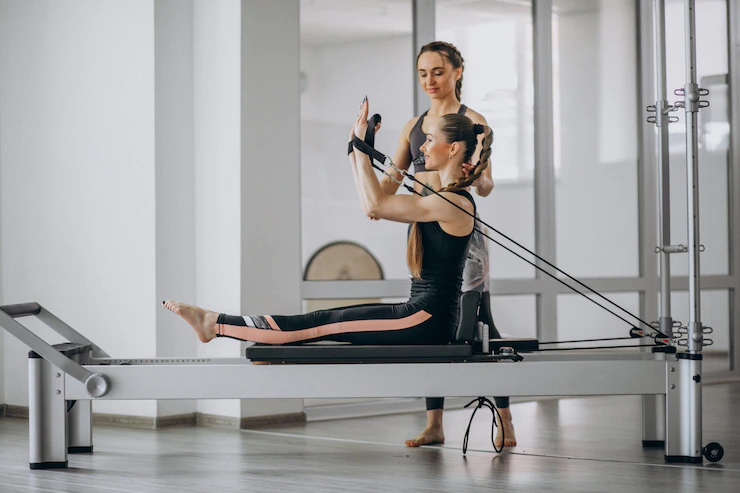 Children: Inspiration for the Pilates Method
Pilates was inspired by children's flexibility, strength and ease of movement to study the phases of child development in which infants develop muscle control and core stability. He used this knowledge as a basis to design and sequence his exercise program in a manner that parallels a child's motor development. An understanding of motor development underpins beginner, intermediate, and advanced exercise routines.
While Pilates may be a great low-impact exercise form, Pilates is not a cardiovascular workout and is not designed to promote weight loss on its own. It can assist with weight loss when it is accompanied by a well-balanced, carefully monitored diet. Participating in an activity that actually burns off more calories than you are consuming each day, making a healthy diet equally as important as the form of exercise you choose.

Joseph, along with his wife Clara, a nurse with an emphasis in rehabilitation, believed that most of us overdevelop the stronger muscle groups, leading to poor posture and spinal misalignment. By bringing small and large muscle groups back into balance, practitioners achieve a structurally sound and fit body. Because of the emphasis on balance and flowing movement, as well as its roots in rehabilitation, Pilates is an excellent workout for just about everyone. This explains a lot about the popularity of Pilates – participants can begin at any fitness level. Because it's not just a method for rehabilitation, many athletes and dancers have implemented Pilates as a part of their training regimen.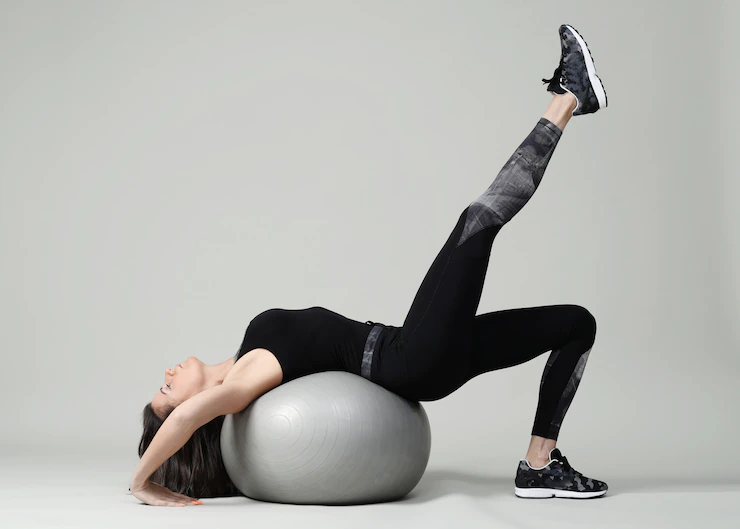 Pilates is a great form of exercise because it incorporates control, precision, flow, breath, and strength. It follows a series of exercises like Tai Chi, yoga, and martial arts do in that sequences flow into one another, promoting focus. The results yield an invigorating feeling because of rhythmic breathing. Sometimes participants use an exercise ball and/or a bed-like frame called a universal reformer. Kids can have fun with this form of exercise and can be a shared experience with others of all ages. Practicing Pilates is the base for developing flexibility, strength, tone, and discipline for participating on sports teams and more cardiovascular-driven activities. What a great way to get the new school year going. Children incorporating this form of exercise will be energized to perform better in school.
Because of its popularity, Pilates classes can be found at recreation centers and in gyms across the country. Pilates- yoga fusion classes are also very popular. Get the family involved in a great exercise that they can do together.
The information available on ewellnessmag.com, including text, graphics, and other materials are for informational purposes only. Reliance on any information in ewellnessmag.com is at the user's own risk. The visitor of this web site acknowledges that the information available on or through the ewellnessmag.com is not and is not intended to be a substitute for professional medical advice.