It's true, morning sickness and stretch marks aren't one of the most pleasant parts of pregnancy. Morning sickness that last for 17 weeks is about average but don't be surprised if it lasts beyond three months. Try not to worry – a bit of morning sickness is not necessarily a bad thing. It's actually a sign of plenty of pregnancy hormone, indicating a reduced chance of miscarriage, after the pregnancy time they just were gone, what unfortunately we cannot say about stretch marks.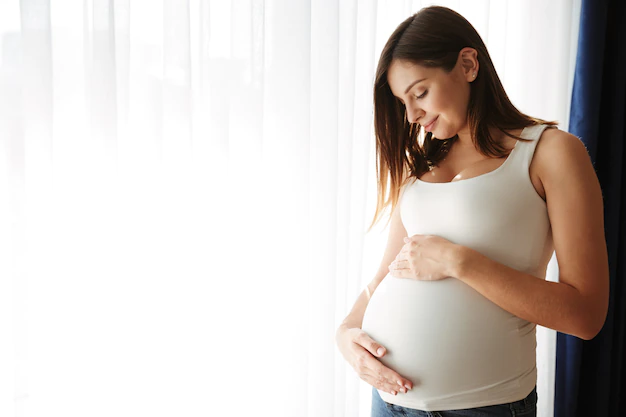 Research has shown that at least half of all women will have some stretch marks in varying degrees at some time during their pregnancy. Stretch marks are tears in the lower layer of your skin. This lower layer consists of elastic supportive tissue, which helps the skin to stretch. During pregnancy, your body grows so rapidly that the skin cannot produce enough new tissue. Keep in mind that stretch marks occur when your skin grows at a significantly faster rate than normal. It is not the just pregnancy problem, any up normal weight gain and stretch marks are very closely related. The quick skin grows causes the skin to stretch, tear and may cause unsightly violet colored marks on your body. Just as you care about what you put into your body, you should be as aware of anything you apply to your skin, whether for protection or to treat a stretch marks condition or just for overall beauty. Your skin as your baby deserves safe, gentle and simple care whether you are pregnant or you seventy years young.
According to Healing Natural Oils – there are various ways in which you can prevent stretch marks, especially if you are pregnant or hope to become mother shortly:
•    Limit your weight gain to no more than the recommended 25 to 35 pounds in total and do it gradually with a good, balanced and nutritious diet so that your skin stretches at a steady rate. This is important both for your developing baby and to contribute to the strength and health of your skin. Your diet should include lots of those foods that promote skin health (foods rich in vitamins A, C and D such as carrots, citrus fruits, milk; foods rich in zinc such as nuts and fish; and those foods rich in protein such as eggs). Vitamins B and C are two vitamins known to help keep skin healthy through cell reproduction and elasticity.
•    Sunlight is an important source of vitamin D too, so whenever you can (daily is best), spend 15 to 20 minutes in the sun.
•    Use a brush or washcloth to massage and improve the circulation to any area where you have noticed stretch marks or want to prevent them from starting.
•    Moisturize your skin right from the first trimester (especially those areas that are vulnerable to stretch marks) and keep it up until well after you have given birth and returned to your pre-pregnancy weight. H-Stretch Marks Formula by Healing Natural Oils is gentle and effective for use during pregnancy and nursing and is applied topically 3 times a day as a preventative measure as well as a symptomatic treatment for existing stretch marks symptoms.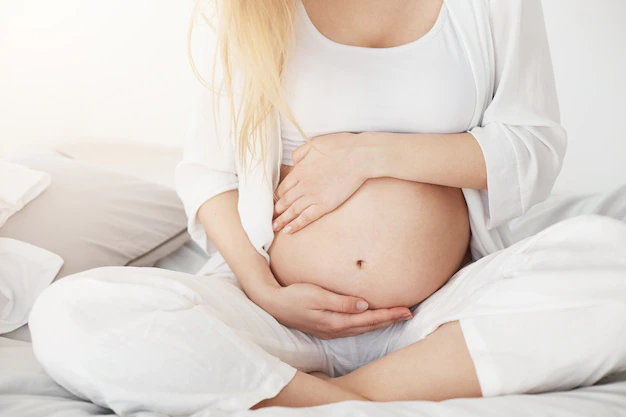 •    Drinking lots of water can also help prevent stretch marks – your skin is the first organ to suffer if you become dehydrated. Those 8 glasses per day are essential and if you drink coffee, tea or any other caffeinated drinks, then drink extra water to balance your fluid intake. Increasing your water intake can't be stressed enough because not only will it aid in relieving constipation that is common in pregnancy but it will keep the skin hydrated and elastic.
•    Don't forget to take your vitamins, as this is another way to ensure proper nutritional status.
•    Keep up with gentle exercise, which promotes blood circulation, which in turn helps nourish the skin. Walking, trotting lightly on a treadmill or swimming are examples. All of these will keep skin happy and glowing. And don't give up once the baby is born.
The real trick to preventing stretch marks is to start a healthy skin maintenance ritual before they even begin. H-Stretch Marks Formula will put you ahead of the game, and guarantee a greater chance of preventing and/or eliminate those stretch marks. Join the growing trend for a natural way of living today with Healing Natural Oils.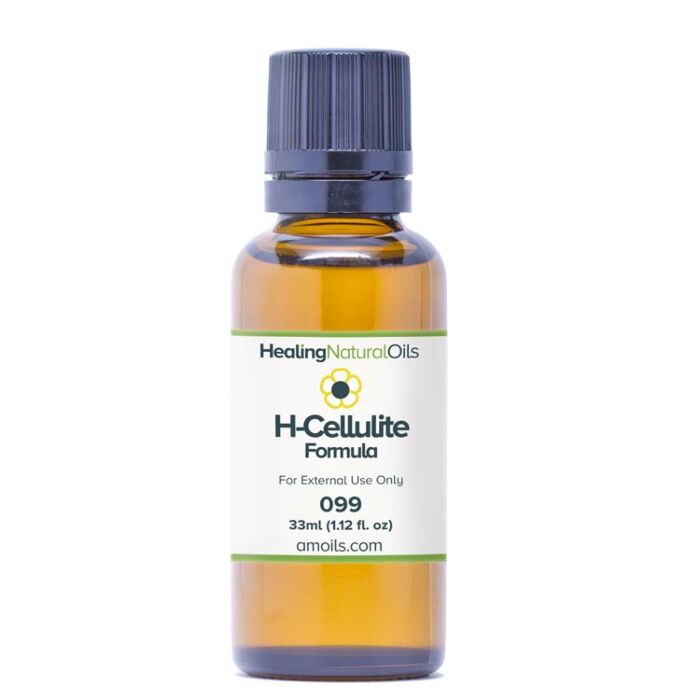 All new Simply by Healing Natural Oils range of natural cosmetic formulas is 100% pure and natural. They contain no additives, fillers or synthetic chemicals – simply a blend of pure natural essential oils and cold pressed or expeller pressed precious oils, such as the exquisite Baobab oil, cell regenerating Frankincense essential oil, the oil of youth Rosehip seed oil, well known Morocco Argan oil, luxurious and deeply penetrating Pomegranate seed oil to only name just a few.
About company
Founded in San Diego, California in 2001 Healing Natural Oils mission is to provide only the finest quality natural products, which are ethically produced using the best possible natural ingredients available. They use only natural ingredients, no drugs, no fillers, no parabens, no chemicals…. For over a decade Healing Natural Oils has been the trusted leader in the natural products industry among consumers. With the trust of over half a million satisfied customers and with well over 750,000 products sold worldwide – and counting – Healing Natural Oils continues to forge new healthy product innovations and take great strides in helping people switch to all-natural, safe and effective products of the highest quality. Healing Natural Oils has a strong sense of duty to provide the purest of natural beauty products and natural skin care products. You can trust that all of our ingredients in our over 35 natural formulations are of the highest quality available, sourced from all four corners of the globe, using only 100% pure, natural plant extracts and the highest quality essential oils.
Photo courtesy of BP  photostock  , Amoils.com ,  Image courtesy of stockphoto  and nenetus at FreeDigitalPhotos.net
*The information available on ewellnessmag.com, including text, graphics, and other materials is for informational purposes only. Reliance on any information in ewellnessmag.com is at the users own risk. Sponsored product placement may appear in the article. The visitor of this website acknowledges that the information available on or through ewellnessmag.com is not and does not intend to be a substitute for professional medical advice. Copyright © 2022 Brawo Press, Inc. All rights reserved.