Social Dieting' Surge: Cash and Camaraderie-Fueled Weight Loss Contests, Team Challenges an Increasingly Popular & Profitable Way to Lose Lbs. at Home and Work Dieters making bank amid social network-driven  slimdown success with HealthyWage, which has paid out over $2,500,000 to both corporate and personal participants for a collective 750,000 pounds lost year-to-date, including recent $10,000 winner; Industry pioneer's communal methodology, which promotes healthy competition and conviviality, spurring significant financial payouts and pound shedding—many participants realizing over 100 lbs. lost and thousands of dollars gained.
Weight-loss wagering industry pioneer HealthyWage, the world's leading purveyor of corporate and team-based weight loss challenges and financially-induced diet contests for individuals, today announced that, year to date, it has paid out winnings of over $2,500,000 to participants for a collective 750,000 pounds lost through its various cash rewards-based weight loss programs—most of which leverage the power of "social norms feedback" and other key behavioral economics principles. View details of three germane, high-level research studies on the efficacy of social dieting along with incredible dieter success stories, including recent $10,000 winner and a 151-pound weight loss, below.
"Our financially incentivized team and other competition-driven diet contests, and other of our social network-supported weight loss wagering programs are strategically designed to help participants stay engaged in the positive new behaviors," notes HealthyWage co-founder David Roddenberry. "Our social dieting strategies include elements like healthy competition, teamwork, expert and peer-based support, encouragement and, of course, peer accountability that, in combination, is a powerful and exciting weight loss tool.  The latest independent research, and our own company's years of experience in the field, wholeheartedly supports the efficacy of social dieting. Plus, in addition to making weight loss efforts more successful, it also makes it a lot more fun!"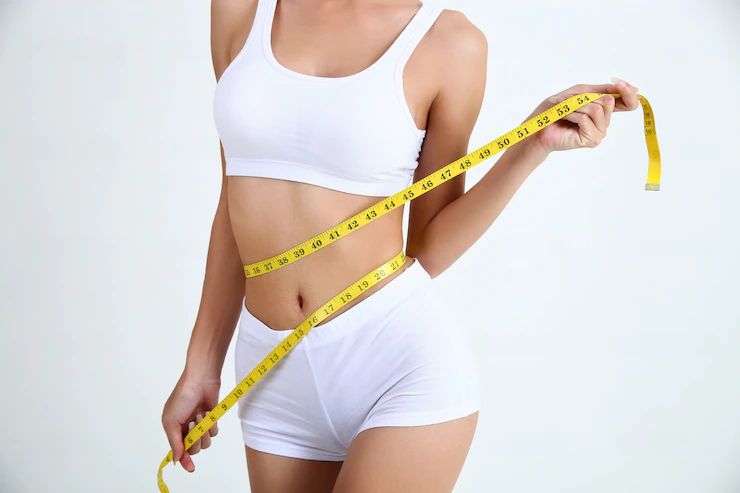 So successful is HealthyWage's social weight loss wagering approach, participants are cashing in while slimming down in droves.  Check out these representative HealthyWage participants, including Anastasia Woods, the company's most recent $10,000 winner, who each lost notable weight (some over 150 pounds) and won big money for their slim down success (before/after photos here):
NEW YORK, NY, September 2015 –Weight-loss wagering industry pioneer HealthyWage,
Blake Stephens (Washington, PA) – lost 151 pounds, gained $5,200 – as a participant in a corporate wellness team challenge and in a personalized weight loss bet
Kristin Westerfield (Indianapolis, IN) – lost 114 pounds, gained $4,000 
Anastasia Woods (Edmonds, WA) – lost 41 pounds, gained $10,000 
Nancy White (Colorado Springs, CO) – lost 101 pounds, gained $4,000
Darchelle Worley (Seattle, WA) – lost 44 pounds, gained $3,500 – as a participant in a team challenge and in a personalized weight loss bet
Diana McVeigh (Baltimore, MD) – lost 65 pounds, gained $2,647
View before/after photos for the above, and other, representative HealthyWage participant weight-loss wagering WINNERS from here.  
Studies Show Social Weight Loss Is Contagious 
In a Harvard study, as published in the New England Journal of Medicine, researchers found that social networks play a significant role in the incidence of obesity, including both its proliferation and its remediation. The researchers concluded that social networks are closely tied to obesity, and examined the reasons why social networks affect people's weight, including the fact that people "are influenced by the evident appearance and behaviors of those around them" and because "social contacts might change a person's tolerance for being obese or might influence his or her adoption of specific behaviors." The researchers also found that "weight-loss interventions that provide peer support — that is, that modify the person's social network — are more successful than those that do not. People are connected, and so their health is connected."
Similarly, a Brown University study concluded that social networks and teamwork play a significant role in enhancing weight loss outcomes in weight loss interventions. The study found that team-based weight loss competitions significantly influenced each other's weight loss, suggesting that shedding pounds can have a "contagious" ripple effect. This finding further substantiates the connection between social networks and health behaviors — particularly related to diet and exercise. In short, the Brown University study found that competitive, team-based weight loss competitions can be very effective. Published in the journal, Obesity, lead study author Tricia Leahey remarked, "We know that obesity can be socially contagious, but now we know that social networks play a significant role in weight loss as well, particularly team-based weight loss competitions.  In our study, weight loss clearly clustered within teams, which suggests that teammates influenced each other, perhaps by providing accountability, setting expectations of weight loss, and providing encouragement and support."
In addition, a Mayo Clinic study on "Individual- Versus Group-Based Financial Incentives for Weight Loss" not only found that "sustained weight loss can be achieved by financial incentives" and that "financial incentives can improve results, and improve compliance and adherence," but lead author, Jeffrey T. Kullgren, M.D., M.S., M.P.H., also cited the advantages of social dynamics for employers offering such awards to help control health care costs while also improving the health of employees, noting, "We found that these incentives were substantially more powerful when delivered in groups…" The study concluded that "A group-based financial incentive was more effective than an individual incentive."
"Losing weight with friends, family members or co-workers in a competition format can make weight loss easier and more likely," notes Roddenberry. "Since a team has to win as a group, every member has a stake in the other member's success. The result is an elevated incidence of support and positive peer pressure. And the desire to beat other teams, to win both money and bragging rights, adds to the excitement and motivation of a contest or competition where cash prizes are at stake."
About HealthyWage™
Industry-leading health and wellness, HealthyWage, provides cash incentives, social and expert-based support, tools and resources, and goal-setting and tracking technologies to address our nation's obesity epidemic and improve America's collective health.  HealthyWage is at the forefront of the weight wagering movement, having formally created competitive, cash-fueled programs for more than 90 Fortune 500 and other companies, hospitals, health systems, insurers, school systems, municipal governments and other organizations throughout the U.S., including General Electric, Johnson & Johnson, and CVS Health, and their program has been more informally run at more than 3,000 companies and organizations.  The company was founded in response to academic research that proves even small cash rewards triple the effectiveness of weight-loss programs; that people are more effective at losing weight when their own money is at risk; and that social networks play a large role in the spread of obesity, and will likely play a large role in reversing obesity.  Learn more online at https://www.HealthyWage.com. 
Sources:
N.A. Christakis and J.H. Fowler, "The Spread of Obesity in a Large Social Network Over 32 Years," New England Journal of Medicine 357(4): 370-79 (July 2007)
Teamwork Makes Weight Loss More Fun & Successful
Leahey, T.M., Kumar, R., Weinberg, B., Wing, R.R., "Teammates and Social Influence Affect Weight Loss Outcomes in a Team-based Weight Loss Competition," Obesity, 20 7, 1413-18 (2012)
http://annals.org/article.aspx?articleid=1671710  Photo courtesy of BPphotostock