Aging is indeed inevitable, however, the skincare products and skin care regimen you establish can help to shape a younger, fresher looking you. 

If you have not yet begun looking after your skin, now is as good a time as any. After age 25-30, natural levels of collagen begin to decline. Collagen is noted for its anti-aging benefits among lots more. It is the most abundant protein in the body but as it starts to decline you will notice more and more the appearance of fine lines and telltale wrinkles. Who wants those?! Secretly we all want to look and feel our best, and taking care of our skin is a great way to turn back the clock a little. 
Skincare has been a vital part of health and wellbeing since ancient times. All-natural skincare remedies of the past were entirely plant-based, and with good reason! Natural products work far better with your body over time and the transparency of the ingredients enables a heightened understanding of what you are putting on your skin, and of course, what is being absorbed into your body. 
Nature's Bounty 
Mother Nature has provided us with a bounty of skincare remedies that are kind to your skin and body. Here we look at a few natural skincare miracles that can support you to look and feel your best! 
Virgin/Cold-pressed Coconut oil. Coconut oil is a fantastic moisturizer, whether you use it on your face, body, or both. Coconut oil is a super anti-inflammatory, anti-viral, and anti-bacterial product; it is soothing and helps to lock in moisture. If you can introduce it into your diet as a healthy alternative to cooking or baking oil then all the better! 
Lavender. Lavender is extremely calming. It can help to soothe skin and calm the body in general; this is especially helpful after a stressful day! Lavender as an essential oil can be added to a bath to help you relax, and if your skin needs a bit of a lift then you can try to add a drop or two to your favorite moisturizer. It is gentle on your skin; something that is not always the case with essential oils, they have different properties and some can be too harsh on the skin unless diluted. 
Calendula. If you have a young baby or toddler that needs a natural healer for nappy rash…try calendula! Calendula helps to ease inflammation and soreness and like lavender, it is gentle enough for a wide range of uses. 
Aging is a part of life but it is one that we should be quite happy to fend off for as long as we can! Great skin helps to support a healthier, younger-looking body. As we head into wintertime and the holiday season, there is no better time to apply some self-care and take care of your skin. 
Blue Beautifly can help you take a step further toward super skin! Blue Beautifly is a botanical, organic, non-GMO, vegan, and cruelty-free antiaging face and body care brand. 
At Blue Beautifly, every intention, decision, and action is guided by three key principles:
Embrace nature as the true and only source for health and beauty
Respect our planet and its habitants (humans, animals, and plants)
Operate with transparency, authenticity, and integrity.
"More and more, Western civilizations are discovering the wisdom of ancient Eastern sciences, such as Ayurveda and Chinese Medicine, when it comes to wellness, beauty, and longevity. That's why Blue Beautifly invested years to learn the tried, true, and tested traditions of past cultures for incorporating the goodness of Mother Nature into every product"- Blue Beautifly
While ancient sciences fuel the goodness of its products, modern naturopathy turbocharges its products' efficacy. Moreover, modern naturopathy is instrumental to overcome challenges associated with large-scale production, product consistency, and global distribution. In essence, modern naturopathy is the linchpin for delivering the goodness of nature to people around the world.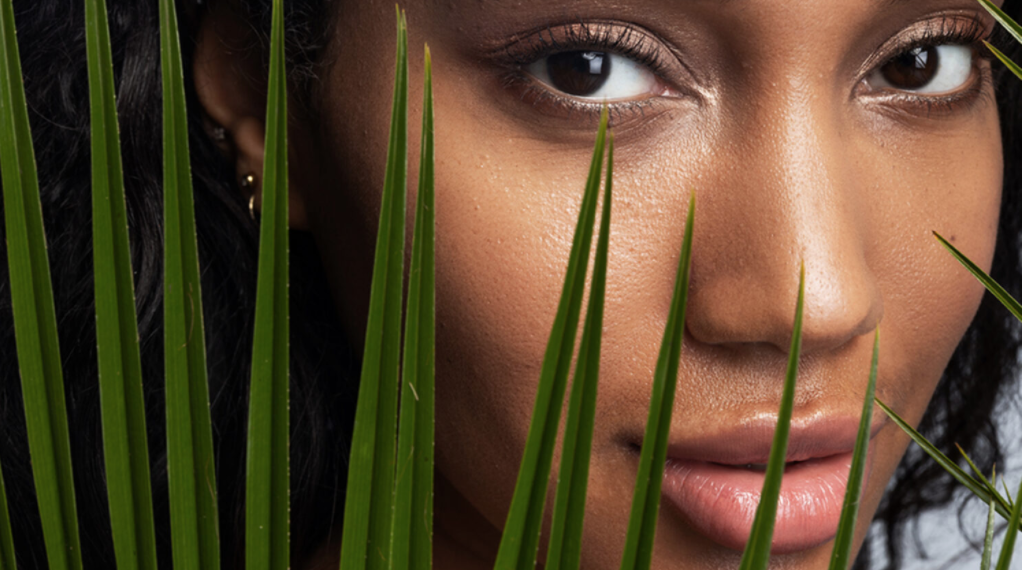 At Blue Beautifly using quality ingredients is paramount! 
A well-kept industry secret is that structural ingredients comprise the bulk of product content and, consequently, the highest production cost factor. Structural ingredients encompass carrier oils, preservatives, emulsifiers, stabilizers, thickeners, and the like. 
Since these ingredients are not as sexy as actives, mass manufacturers look for low-cost options that either contains pesticides, synthetic material, and petrochemicals or are made with low-quality ingredients. However, Blue Beautifly is notably different, they take special care to source the highest-grade structural ingredients that are organic (whenever possible), health-promoting, and are never exposed to petrochemical in any stage of production. 
"Blue Beautifly creams and moisturizers contain 100% organic [reconstituted] aloe vera juice instead of water. In the spirit of full transparency, Blue Beautifly lists all ingredients in its product formulations with no hidden ingredients, dubious names, or misleading claims. Blue Beautifly's Refuse-to-Use™ list of what it considers to be potentially harmful ingredients is among the strictest in the industry!"- Blue Beautifly 
Here are two of Blue Beautifly's natural skincare products! 
 
Organic Chamomile Night Oil Serum
Formulated specifically for use before bedtime, Organic Chamomile Night Oil Serum supports the skin's natural regenerative and self-healing process that occurs while the body is at rest. 
The antioxidant, anti-inflammatory, and nourishing herbal extracts, omega-rich oils, and skin-enriching essential oils deliver restorative properties with proven results.
As a well-known ancient medicinal herb, chamomile flavonoids and essential oil penetrate the skin and act as anti-inflammatory agents. 
Tamanu oil assists in the healing of the skin while calming eczema and other skin disorders. 
Green tea (camellia) seed oil comprises a group of polyphenol compounds, called catechins, known to have natural anti-aging benefits. 
Calendula flower is known for its wound healing functions. Alternative medicine practitioners use it for burns, cuts, rashes, dermatitis, redness, and dryness. 
Lavender flower enhances the soothing value of this skin-reviving night oil serum. 
Sea buckthorn berry oil, rich in Omega-7 and Omega-3, helps with reducing inflammation after UV exposure, protecting against sun damage, calming dryness, and irritation, and improving skin elasticity. 
 
Collectively, these 100% wholesome ingredients serve as the skin's natural defense mechanism against aging and environmental damage.

"When it comes to maximizing collagen production and wrinkle-fighting benefits, there is no substitute for a vigorous massage when applying this oil serum to promote blood circulation and oxygen flow. There are many massage tools to choose from, such as gua sha stone, gemstone roller, Kansa wang, ceramic spoon, or just the fingertips of your own beautiful self-healing hands!"– Blue Beautifly
Organic Arnica Body Oil Serum
The secret to Organic Arnica Body Oil Serum is its synergistic combination of herbal extracts in a blend of nutrient-rich oils and enhanced by the power of health-promoting essential oils. 
For centuries, arnica has been used for medicinal purposes. More recently, it has become popular in pharmaceutical and dermatological products for reducing bruises, decreasing inflammation, healing wounds, soothing muscle, and joint aches.
Blue Beautifly's in-house extracts combine arnica and comfrey with Ayurvedic herbs of ashwagandha and Gotu kola to magnify the anti-stress, anti-anxiety, anti-inflammatory, anti-pain, and anti-bacterial properties of Organic Arnica Body Oil Serum.
When it comes to operating its business in a socially-responsible and environmentally-friendly manner, Blue Beautifly is second to none! 
Blue Beautifly's entire facility runs on 100% solar-powered electricity. And its operations generate Zero Waste through rigorous waste diversion programs that go beyond reducing, reusing, recycling, and composting efforts. 
It has collaborated with other nearby operations to re-purpose incoming packaging material from other businesses to use for its outgoing packages. Blue Beautifly has made significant investments to obtain certifications, such as USDA Organic, B Corp Certified, and PETA, to instill trust in the market for the authenticity of its claims.
* In partnership with our friends at Blue Beautifly * Photo courtesy of Blue Beautifly
* The information available on ewellnessmag.com, including text, graphics, and other materials are for informational purposes only. Reliance on any information in ewellnessmag.com is at the user's own risk. Sponsored product placement may appear in the article. The visitor of this website acknowledges that the information available on or through ewellnessmag.com is not and is not intended to be a substitute for professional medical advice. Copyright © 2020 Brawo Press, Inc. All rights reserved.