Do you remember reading in magazines about those unique novelty items that you never thought were possible? There were those advertisements for the craziest tasting gum that you could play a trick on your best friend with or that particular April fool's joke that you just couldn't find in any everyday store. There was also an extraordinary scent that couldn't be found anywhere else. The smell of something can take you to that faraway land that you only dream about daily. The mere aroma of anything relating to the ocean can make you feel like problems are far and distant as you relax on a beautiful island. Even the scent of sweet food can fulfill your wants for those special treats you know will only harm your health if you consume them. The problem is that these are very distinct smells. Many aromatherapy products have not been able to capture the essence of a Hawaiian retreat or the sensation of drinking a Cherry Coke. There is no doubt that aromatherapy is very beneficial to one's health. However, the types of scents associated with many of these items are not very diverse. One needs to consult an assortment of various fragrances that not only play up to all the human senses but can create fantastic feelings and bring back memories of pleasurable days from the past and those anticipated in the future. One can achieve this with products from EXOH.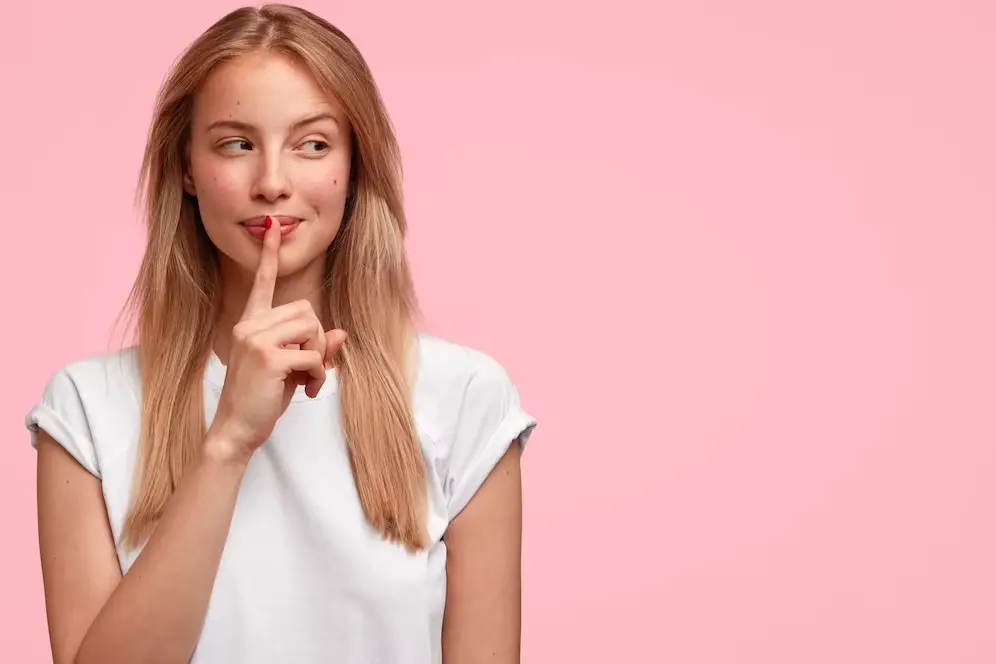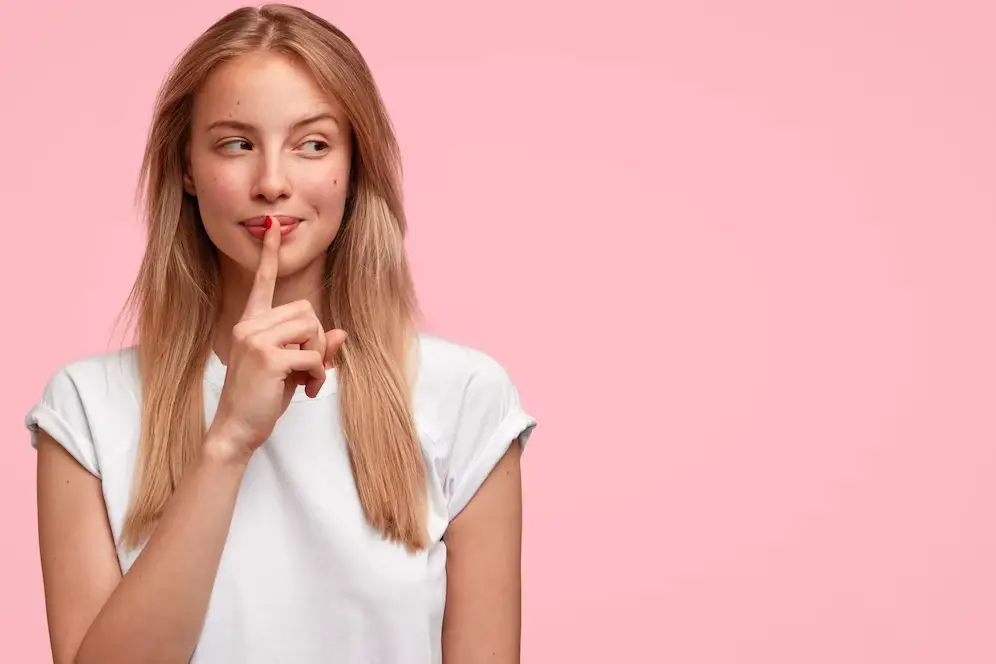 How EXOH creates those memorable feelings associated with smells is via the use of excellent, extraordinary lip balms. Generally, the use of lip balms is overlooked in our society. Most people see them as a way to prevent chapped and dry lips with the help of moisturization. Others see lip balms as a way to help one's lips look glossy. These are undoubtedly essential traits of any lip balm and should be included as one of its redeeming qualities. However, extraordinary flavors of lip balms provide a distinct scent throughout the day.
Memorable and Everlasting Scents Can Be Obtained Via Lip Balms
Sodas
There's nothing like the memory of when you first had a soda. Remember that citrusy taste relinquished on your taste buds the first time you had that orange soda on that hot day after the game? You felt delighted and joyful at the very experience of tasting something new. Do you recall when you drank that special strawberry shake on that particular day? It wasn't just any day. It was a day when the weather was suitable for an ice cream beverage to quench your thirst. Also, it was a day when your hunger was only satisfied with that fantastic strawberry shake with whipped cream and a cherry on top. Whether it was the orange soda or the strawberry shake, the distinct smell of the drink stayed lodged in your memory. There may have been other times before or since you smelled the same beverage. However, it was that one particular moment when you took a sip, and the scent of that moment has stayed in the back of your mind. You remember that smell, but you just have never been able to encounter that smell again. Now is your chance to smell it again with the help of an extraordinary lip balm that protects your lips and takes you back to that special place where you smelled that unique scent of the soda fountain drink that fulfilled your day.
Memorable Foods
Much like with the memorable scent of beverages, remembering an enjoyable food during a special moment on a particular day stays entrenched in one's psyche. This remembrance comes from a pleasurable odor of the food. When you think about it, one's taste buds are interconnected with their sense of smell. Like memorable sodas and beverages, the scent distinguished it on a particular day at a specific moment. No matter how many times one may have smelled the same food or drink before or after, the scent of it at this moment of a person's life stands out as unique. The longing for this same scent on this specific day stays instilled in those looking to relive that moment when their thoughts and senses were at peace while eating exceptional food or drinking a particular beverage. EXOH offers a variety of lip balms that can help people capture this very moment in time that has been longed for over all these years. Of their various flavors of lip balms that contain the same scent of food, there are Fresh Dill Pickle, Spumoni, Rainbow Shave Ice, Birthday Cake, Almond Biscotti, Maple Bacon Doughnut, S'mores, and much more.
Scents that Transport You to a Special Place
While certain scents enable someone to revisit a certain moment in their life, others assist people in feeling like they are in another place or another time in history. During the hot summer months, people not only drink cold beverages and eat chilled foods to stay cool, but they also like to be reminded of a specific place where it's not so hot. For instance, if one is experiencing super-hot temperatures during the summer months in Arizona, they may want to smell a scent that reminds them of a state like Alaska, where it doesn't get hot. On the other hand, if one is experiencing super cold temperatures during the winter months in a state like Massachusetts, they may want to smell a scent that reminds them of a part of the country where it doesn't get very frigid, like southern Florida. It could even be a specific part of the world that one wants to be reminded of. A person living in Australia in the southern hemisphere celebrates Christmas during summer. Perhaps someone that has moved to Australia from another part of the world may want to catch a scent that reminds them of the more traditional winter months associated with the holidays. A person from South America may have moved somewhere in the northern hemisphere where the seasons are different. They may also want to catch a scent that reminds them of their homeland during a particular time of the year.
The scents we crave to smell to make us feel like we are being transported to another place have much to do with the longing for escape. Real life can be very hectic for people. People are always longing to escape their current situation in life. People often get overworked and feel like they don't have enough time in the day to think for themselves. For some individuals, there seems to be no way to reserve a vacation for themselves and their families. A specific scent may have been associated with a town or resort that brings back memories of prior holidays or experiences. Like the experiences related to food and drink, this longing to smell again stays embedded in people's brains. They search for the scent that will bring them to that very feeling. However, there are those people who have never had the great experience of going somewhere on vacation, and there's certainly nothing wrong with that. Even those individuals who have never experienced the distinct smell of a city can experience the closest thing with a scent from a lip balm that is supposed to represent a particular place. Even for people who have never experienced a tropical resort, Mango Margarita Lip Balm from EXOH can provide the fantastic feeling of going to a relaxing island as they apply it to their lips. Those who have experienced it firsthand, along with the associated smell, are taken back to that moment when all the cares in the world were far from the sea.
Beneficial Ingredients for Dry Lips
Coconut Oil
Coconut oil, derived from the coconut palm fruit, is an edible substance with great moisturizing features. A certain type of acid in coconut oil seeps into one's skin, eliminating any dryness or dehydration of the skin. Since it is moisturizing, coconut oil is perfect for chapped or dry lips. People tend to get chapped lips during the winter. However, there are some whose skin dries up at any time of the year, making the necessity for a helpful lip balm essential year-round. Also, as people get older, the hydration rates of their skin start to drop in general.
Jojoba Oil
Like coconut oil, jojoba oil, derived from the jojoba shrub, has an excellent moisturizing effect on body parts. When part of lip balms, jojoba oil contributes to hydrated lips free of dryness.
Candelilla Wax
Adding candelilla wax to lip balms enables people to apply it conveniently. Derived from the small Candelilla Shrub's leaves, Candelilla Wax helps lip balm spread out smoothly.
Vitamin E
Adding Vitamin E to lip balms helps with hydration, creating a barrier and helping the lips look smoother.
EXOH
EXOH smells like good times. It's aromatherapy disguised as fun and functional personal care products. They make lip balms that smell like the things you love most. Their fans know that life is about small pleasures, like sharing s'mores with your friends around a bonfire, savoring a chai latte on a rainy day, or dancing to Jimmy Buffet songs, margarita in hand. All of their products are made in the United States with clean ingredients. There are many popular lip balms available from EXOH. Two of the most popular are Cherry Cola and Mango Margarita Lip Balm.
Cherry Cola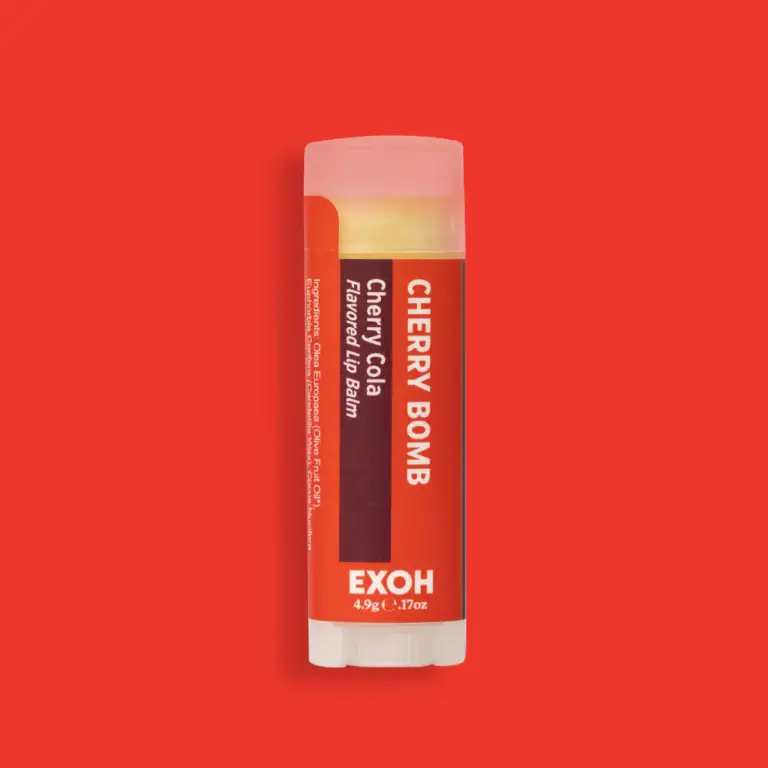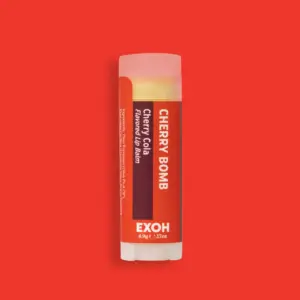 Sweet, effervescent Cherry Cola Smell.
It Contains Organic Olive Oil, Coconut Oil, Jojoba Oils, and Vitamin E.
Mango Margarita Lip Balm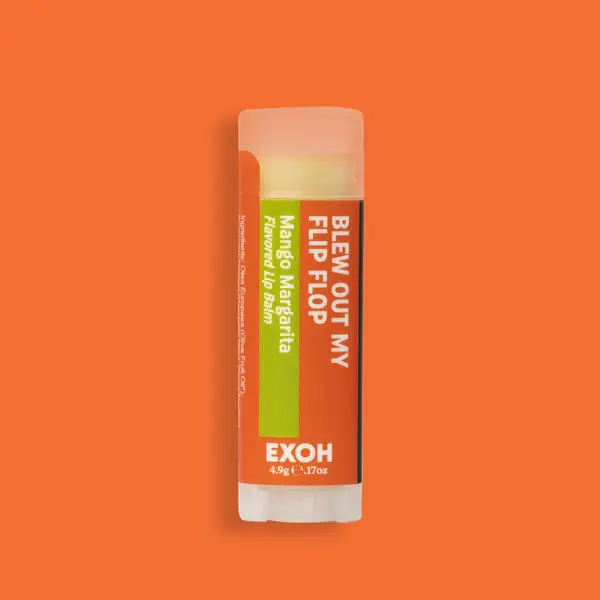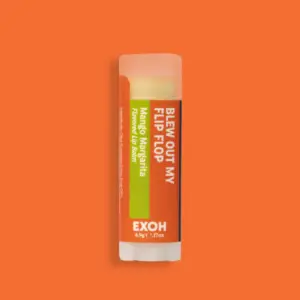 Classic Margarita Scent Topped with Fresh Mango Puree.
It Contains Organic Olive Oil, Coconut Oil, Jojoba Oils, and Vitamin E.
Kiss Unhappiness Goodbye with Awesome Lip Balm
Wouldn't you like to finally be able to capture that special moment in your life that you've been looking for all these years, all with the help of a simple scent? It's more than just a simple scent, though. It's a distinct scent that can only be replicated via unique products you can't find anywhere else. Just like those extraordinary items you saw advertised in the back of your favorite magazines growing up, it takes a particular type of product from a specific kind of company to ensure that the essence of this spectacular scent is captured. You've been looking for that feeling that can only be captured via a particular type of odor. It's an odor you haven't been able to put your finger on or your nose.
If you want to start enjoying the small things in life without much hassle, you are in the right place as you read this. You can now transport yourself back to the peaceful, easy feeling of trying an incredible food or drink for the first time. Also, you can feel transported to a different place with no struggle. It's all about that scent that you've been looking for. You can now protect your lips from dryness while capturing the essence of these distinct odors. EXOH carries Cherry Cola and Mango Margarita Lip Balms. Now is the time to escape from the harsh realities of life in a convenient, healthy way.