She looks into the mirror and has a cringe moment. Samantha is not happy with what she sees. She is getting older—who isn't?—but there has to be something out there to help revitalize her aging complexion.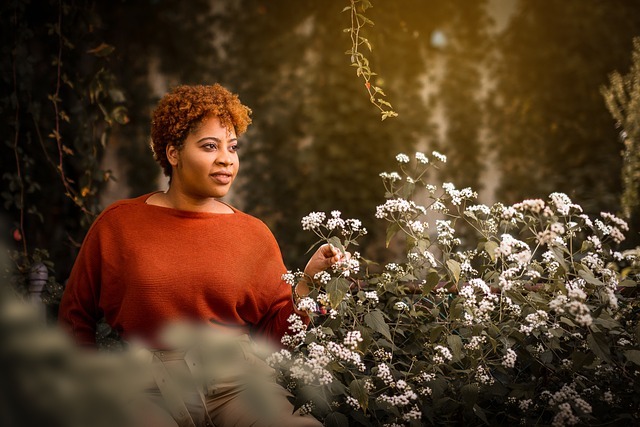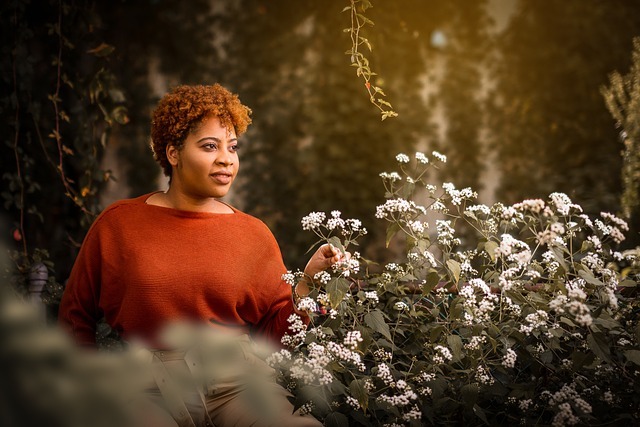 Leaning forward, Samantha examines her dry, sensitive skin, feeling powerless to do anything about it. No matter how many moisturizers and serums she uses, her skin tone is uneven, and she still has unsightly red patches. Some products leave her skin dry and flaky. Others make her break out. Nothing has given her the healthy, clear skin she desires.
Moaning, Samantha wonders why with advanced science, she still struggles with skin issues. There has to be something non-irritating out there that works besides the mediocre, disappointing products she tries and tosses in the garbage.
Frustrated and out of options, she applies a heavy concealer and foundation to even out her skin tone and cover her red patches. The products are costly, and while they don't necessarily irritate her skin, she questions if they add to the problem by clogging her pores.
If only she could find a natural product to revive her complexion so she won't have to wear a mask of makeup. The harsh artificial chemicals in her moisturizers and makeup must add to her problems, and she wants to move forward without them.
Samantha does errands before meeting a business associate for lunch. She runs into an old friend and her daughter at the grocery store. Julia looks vibrant and young, with a smooth, glowing face that matches her daughter's beautiful skin. Good genes? She intends to find out.
She comments on Julia's youthful appearance, inquiring if she is wearing makeup. Julia says she ran out of the house and didn't have time to apply it. Samantha begs her to share what skincare products she uses. Julia describes some of her previous skin challenges, relaying that she was also at her wit's end trying to find quality products that work.
Then she found a botanical beauty serum from Aussie Pure that feels silky and smells divine. The 100% natural and organic ingredients went to work immediately, hydrating, clarifying, and rejuvenating her skin. And unlike other products, the serum contains three plant extracts that work together to protect the skin and produce beautiful, dewy results.
Julia's daughter comments that she uses it, too, also on her hair that tends to be frizzy. Rubbing a small amount of the serum onto her fingers and through the strands smooths flyaways and makes her hair shine. She smiles. My friends always ask why I smell so good.
Natural Healing and Protection for Your Skin and Body Inside and Out
We often get caught up in the latest scientific discoveries, compounds, and analytics regarding processed products made mainly from synthetic chemicals. Heavy advertising featuring filtered people is provocative, and we forget that the best products for our health, beauty, and well-being come straight from Mother Nature.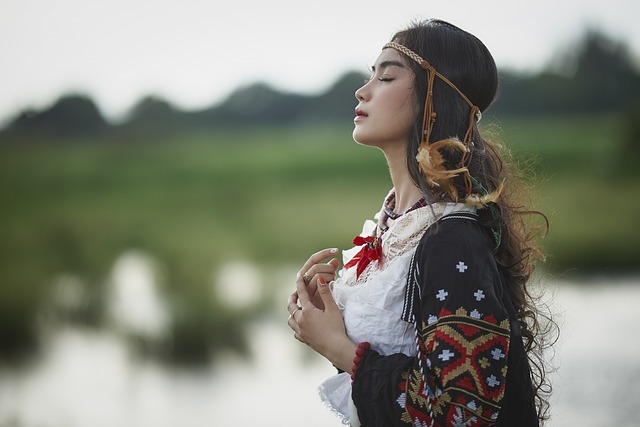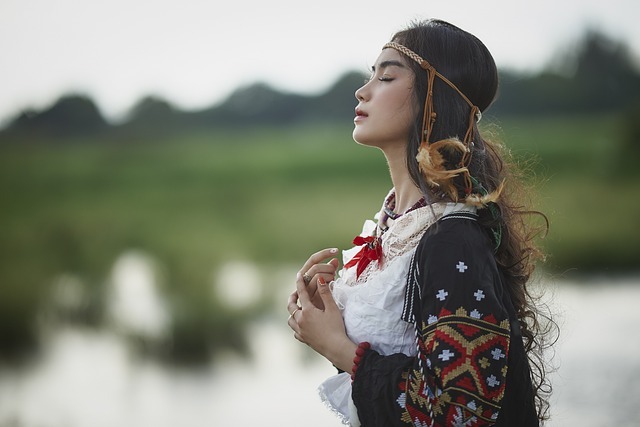 Introducing three remarkable natural ingredients grown in nature's fertile soil whose benefits are tried and true. (Absolutely no greenwashing: adding a few natural ingredients to a cocktail of toxic synthetic ones and calling the product pure—beware!)
Blushwood Berry
Blushwood Berry trees grow naturally in the rainforests of North Queensland, Australia. The fruit's seeds contain EBC-46 (Tigilanol Tiglate), used to treat cancer tumors. A study of dogs, cats, and horses with melanoma given poor prognoses with possible euthanasia experienced astounding recoveries when their tumors darkened and fell off after using Blushwood Berry Extract. 
Viewed under a microscope, the tumor cancer cells withered and died, often in under two weeks. (1)
Besides targeting cancer, EBC-46-rich blushwood berries are high in polyphenols and carotenoids and contain potent anti-inflammatory and free radical fighting compounds that help restore damaged skin and boost the immune system.
The mighty Blushwood Berry is making a splash around the world!
Kakadu Plum
The unique, small, yellowish-green Kakadu fruit also goes by the name Billy Goat Plum. Little known by the rest of the world, Kakadu plums have been a staple in the Aboriginal diet for centuries.
Enduring the harsh Northern Australian climate, the Kakadu Plum has developed a dense concentration of nutrients, vitamins, antioxidants, potassium, fiber, and vitamin C. No other natural source has been found to contain a higher concentration of vitamin C—nearly 55 times that of an orange.
For hundreds of years, Aboriginal tribes have used the Kakadu Plum holistically as a natural antiseptic remedy for colds, flu, headaches, and therapeutic body balms. Drawing upon our indigenous people's comprehensive holistic knowledge worldwide, Aussie Pure incorporated the nutrient-rich Kakadu Plum into its Botanical Beauty Serum+. Think of the silky formula as a nutrient-rich smoothie for the skin and hair.
And don't forget about anti-aging and aging gracefully. Kakadu Plums' naturally high Vitamin C content helps reduce fine lines and wrinkles and neutralizes free radicals. Its high antioxidant levels and anti-inflammatory properties make these little fruit soldiers an enemy of redness and inflammation.
If you want to perk up and brighten tired skin, the Kakadu Plum is a must for your daily skincare routine.
Pomegranate
The Pomegranate is the enemy of poor health and disease. Research shows that every part possesses remarkable antioxidant properties. It's no wonder pomegranates have been called The Fruit of the Gods throughout history.
The superfruit's superpowers enhance collagen production, help control UVA and UVB damage, promote skin regeneration, and destroy certain viruses on contact.
Clinical studies have shown that pomegranates helped inhibit sunburn in young women and substantially improved their complexions. Added to the skin before application of sunscreen boosted SPF protection. (2)
However used, pomegranate is an exquisite, tasty, naturally fragrant health booster without lab-generated nasty chemical side effects. Take your skincare routine into your own hands with the power of nature, and feel the peace and freedom of caring for one of your best assets nature's way. 
Meet Aussie Pure
Always studying and searching for the finest ingredients to use in their products, Aussie Pure chose Blushwood Berries, Kakadu Plums, and Pomegranate as their top three active ingredients.
Aussie Pure covers you inside and out. Our complex human bodies are made of the same basic minerals and elements found in nature. You can't copy them. That's why you will never find toxic, foreign, cheap artificial ingredients in their skin and health care products. There is no besting Mother Nature.
Aussie Pure is a family-owned and run company committed to providing the finest handcrafted natural and organic health and beauty products utilizing pure ingredients and remedies. Based in Minnesota, Aussie Pure happily serves customers around the globe.
Blushwood Beauty Botanical Facial Serum+
This daily skincare treatment contains the trifecta of skincare: Blushwood and Kakadu Plum extracts and Pomegranate supported by other exceptional skin-nurturing oils and ingredients working synergistically to erase years from your skin + make your hair shine.
Lushly potent and gentle, Blushwood Beauty Botanical Facial Serum+ contains unrefined, cold-pressed, natural, and organic ingredients that hydrate, protect, improve, and revitalize skin and hair.
Aussie Pure products are independently tested and certified to contain EBC-46 and be free of heavy metals and pesticide residues. They are 100% plant-based, vegan, non-GMO, dairy, and soy free.
As for the actual results, take a look at this glowing testimonial:
A Permanent Addition to My Daily Skincare Routine.
I've been using this serum for about three weeks now. Initial impression was great. The formula is smooth and not greasy like other serums. I have sensitive skin, and this product didn't irritate my skin but soothed it instead. I've had a dry rash around my nose/cheek since the start of fall, and after about a week, I noticed it start to fade. My boyfriend also started using this serum, and his more oily complexion now appears more balanced. The product arrived quickly and well-packaged. Definitely recommending to friends and family! – Jenna L, Arizona
Blushwood Berry
Kakadu Plum extracts
Squalene              
Pomegranate
Moringa
Calendula
Sea Buckthorn
Rosehip
Carrot Seed
Jojoba Oil
Vitamin E
Caco Butter
Rose Essential Oil         
Ylang Ylang Essential Oil         
Yellow Beeswax 
Palm Oil Glycerin
Daily balanced care is a must for beauty and good health. Botanical Facial Serum+ provides TLC on the outside. To support your body on the inside, Aussie Pure has made a daily supplement tincture featuring their star ingredients.
Blushwood–Kakadu–Pomegranate Everyday Tincture
Providing you with the powerful health benefits of concentrated Blushwood Berry EBC-46, Kakadu Plum, and Pomegranate, Blushwood-Kakadu-Pomegranate Everyday Tincture is an alcohol-free oral supplement enjoyed 1-3 times a day.
Blushwood-Kakadu-Pomegranate Everyday Tincture is a pure, natural, propriety blend that supports your immune system, attacks damaged cells, and fights free radicals and inflammation.
Independently verified for purity and safety, using the tincture daily helps to protect against damaged cells and significantly boosts your overall health.
Here's what Connie from Maryland-USA said about the use of Aussie Pure's Maximum Strength Blushwood Berry Tincture—the treatment form of the Blushwood–Kakadu–Pomegranate Everyday support supplement:
I was diagnosed with aggressive stage 3 cancer 2 years ago. I was in remission for one and a half years. Six months ago another growth developed. At this time, my daughter came across [Aussie Pure's Maximum Strength] Blushwood Berry [Tincture] during her research. I have been taking it since then and I feel good and my growth is contained and not getting worse. I am looking forward to more positive results with taking the Aussie Pure Blushwood Berry extract. 
Blushwood Berries' anti-tumor properties, as expressed through tests and personal testimony, cannot be denied. Combined with high Vitamin C Kakadu Plum and high-antioxidant Pomegranate, Aussie Pure covers you inside and out.
What would daily doses of the serum and supplement do for your health and well-being?
Improve your skin, health, and well-being with these high-quality products from Aussie Pure!
Source:
1. https://journals.plos.org/plosone/article/authors?id=10.1371/journal.pone.0108887
2. https://pubmed.ncbi.nlm.nih.gov/31601842/
* In partnership with our friends at Aussie Pure LLC* Photo courtesy of Aussie Pure LLC
* These statements have not been evaluated by the Food and Drug Administration. These products are not intended to diagnose, treat, cure or prevent any disease.
* The information available on ewellnessmag.com, including text, graphics, and other materials is for informational purposes only. Reliance on any information in ewellnessmag.com is at the user's own risk. Sponsored product placement may appear in the article. The visitor of this website acknowledges that the information available on or through ewellnessmag.com is not and is not intended to be a substitute for professional medical advice. Copyright © 2023 Brawo Press, Inc. All rights reserved.