Tape-in hair extensions by Extensionology have revolutionized the world of hair styling, offering a seamless blend of convenience, versatility, and stunning aesthetics. Whether you are looking to add length, volume, or a dash of color to your natural hair, tape-in extensions provide a transformative solution that is both temporary and easy to maintain. These extensions, featuring ultra-thin adhesive strips, allow you to achieve your desired look with minimal effort and maximum impact. Discover the art of effortless beauty as you delve into the realm of tape-in hair extensions and explore the myriad possibilities they offer for elevating your hairstyle to a whole new level.
Tape-in hair extensions have gained immense popularity in the realm of hair transformation due to their exceptional value and versatility. These extensions offer a seamless and natural look, blending seamlessly with one's natural hair. The value of tape-in hair extensions lies in their ease of application and removal, minimizing potential damage to the natural hair. Their lightweight nature ensures comfort while wearing and styling, making them suitable for various occasions. Furthermore, tape-in can be reused multiple times, enhancing their cost-effectiveness, and reducing long-term expenses. With a wide range of colors, lengths, and textures available, individuals can effortlessly experiment with different styles, volumes, and lengths, thereby boosting their self-confidence and achieving the desired aesthetic transformations without compromising their natural hair's health.
Hair has a crucial role in the world of beauty since it is a potent tool for identity and self-expression. Hair is a crucial component of women's total well-being and self-image, encompassing both practical and emotional aspects. Similar to cosmetics, which are used to draw attention to attractive qualities and hide flaws, hair extensions can give one's natural hair more volume, length, and versatility. It is vitally paramount to think about the health of your skin and hair when pursuing beauty.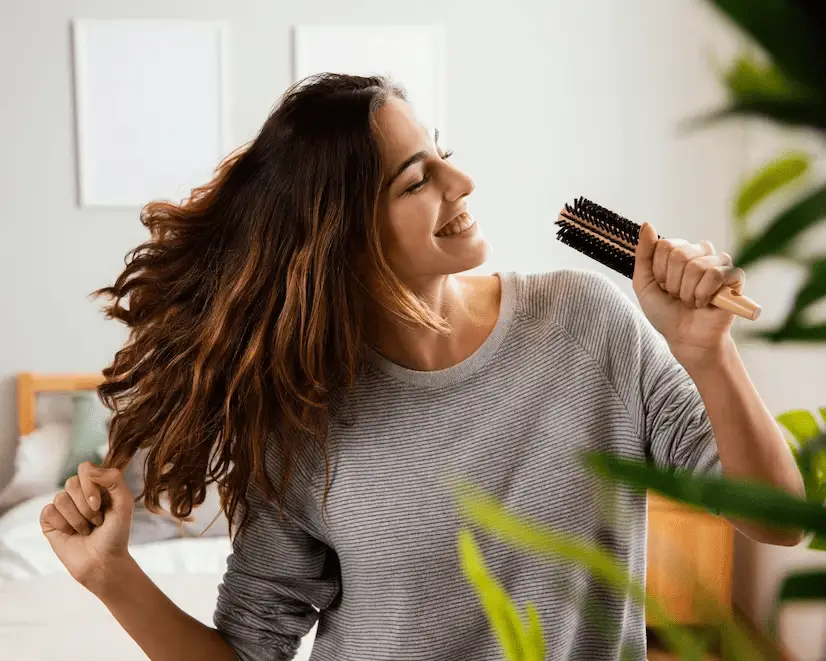 Healthy, Effortless Beauty
According to Extensionology, extensions should be a healthy and natural part of a person's life. There are four (4) main aspects Extensionology considers when creating hair extensions:
Longevity
Comfort
Visibility
Quality
Extensionology sourced the best hair available as its raw material to create products that excel in the specified areas. Their hair extensions are created from the highest-quality 100% virgin human hair; this raw material costs the most on the market and is hair that has never undergone chemical processing.
The virgin hair is carefully separated from the ponytail, checked for cuticle alignment, and given the least amount of processing necessary to maintain its natural integrity. To preserve the health of the hair, Extensionology has done the most with the least by using an ethical sourcing strategy and a novel dying procedure. As a result, they have introduced hair extensions to the market that effectively reduce harm to your natural hair while giving you thick, voluminous locks that may even be healthier than your own, enhancing comfort.
Extensionology's extensions uphold the highest standards of quality and integrity because they are produced with the finest human hair available and are ethically obtained. Because of its high quality, it lasts a very long time. The extensions have an average lifespan of one year, while many can survive up to two years with adequate management. The hair extensions will remain hidden inside your hair throughout the entire procedure. Given that the quality is on par with, if not better than, one's hair, the extensions are seamless and impossible to notice.
Products
Understanding the Coding and Colors
The number before the sign "|" in Extensionology's colors stands for the root color, while the letters "R" stands for randomized. A very common color combination in both the 2/6 and 2|R4/27/29 are among the favorites for brunettes and give them the rich, healthy brown they constantly desire.
2/6 Tape-In Hair Extensions
2/6 Tape-in hair extensions from Extensionology are high-quality, simply gorgeous extensions made from the best quality virgin human hair. The extensions are available in 12, 14, 18, or 22 inches in length and the style is straight.
The darkest brown root in the 2/6 range measures 1-3 inches in length and blends into the paler brown of level 6.
Intact cuticle hair pieces.
8 Pieces of regular tape hair extension that are seamless.
For thin hair there are 8 pieces of silicon backing.
Pre-attached double-sided tape that is less sticky.
Recommendations for adding volume to your hair:
1-3 Packs
Recommendations for adding length to your hair:
3-5 Packs
Application does not require heating.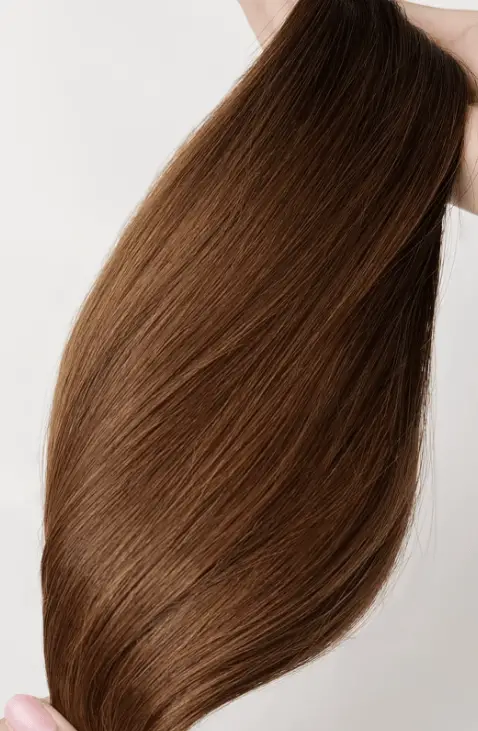 2|R4/27/29
This tailored, 12, 14, 18, or 22-inch, straight weave is of the finest quality and the perfect solution to add volume of length to your existing hair.
The 2|R4/27/29 starts with the color 2, which melts into a randomly chosen combination of colors 4, 27, and 29.
Intact cuticle hair pieces.
8 Pieces of regular or seamless tape hair extensions.
For those with thin hair, 8 silicone backing pieces.
Pre-attached double-sided tape that is less sticky.
The extensions are not coated in silicone.
To add length to your existing hair the recommendation is as follows:
3-5 Packs
To add volume to your existing hair the recommendation is as follows:
1-3 Packs
Heating is not required for application.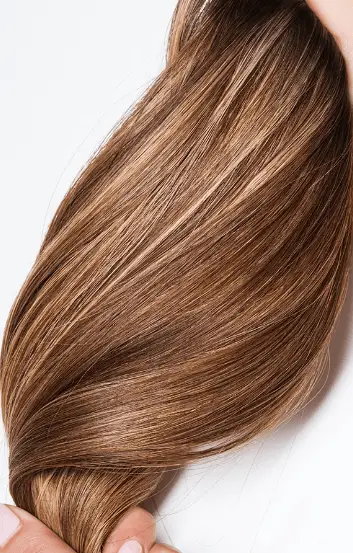 The Benefits of Tape-In Hair Extension
A popular method to give natural hair length and volume is using tape-in hair extensions. They offer several benefits compared to other types of hair extensions.
To create a natural appearance, tape-in extensions are made to rest flat against the scalp. The tape used to attach the extensions is thin and virtually undetectable, blending seamlessly with your natural hair.
The application process for tape-in extensions is relatively quick compared to other methods like fusion or sew-in extensions. A skilled hairstylist can apply a full set of tape-in extensions in a couple of hours.
Tape-in extensions are generally considered to be less damaging to natural hair than methods that involve heat or braiding. The adhesive used to attach the extensions is gentle and doesn't require the use of heat, reducing the risk of hair damage.
You can style your hair as you normally would with tape-in extensions. Just like your natural hair, extensions can be curled, straightened, and even colored. However, it is important to use heat protectants and follow proper care guidelines to maintain the extensions' quality.
Tape-in extensions are lightweight and comfortable to wear. Unlike heavy clip-in extensions. They don't put excessive strain on your natural hair or scalp, making them suitable for long-term wear.
Tape-in extensions require less maintenance compared to other methods. You don't need to remove them every day, as they can be worn for several weeks before needing adjustment. Regular maintenance appointments are usually recommended to reposition or replace the extensions as your natural hair grows.
Removing tape-in extensions is a relatively straightforward process that doesn't require special tools or chemicals. The adhesive used is designed to be easily removed without causing damage to your natural hair.
Depending on the quality of the extensions and the care you provide, tape-in extensions can often be reused for multiple applications, which can make them a more cost-effective option in the long run.
Variety of Colors and Lengths
You can create the style you want with tape-in extensions because they are available in a variety of colors, lengths, and textures. You can add highlights, and lowlights, or experiment with different hairstyles without committing to permanent changes.
While the initial cost of getting tape-in extensions installed by a professional might be higher, the overall maintenance cost can be lower compared to some other extension methods. This is because you can wear them for a longer period before needing to replace or adjust them.
Are Tape-In Hair Extensions from Extensionology an Option for You?
Popular semi-permanent hair extensions that require taping hair wefts to your natural hair are called tape-in hair extensions. They can be a great option for various individuals in different situations. Here's who should consider tape-in hair extensions for Extensionology.
Those Looking for Added Length
If you have shorter hair and want to add length quickly, tape-in extensions can help you achieve longer hair without waiting for your natural hair to grow.
Individuals with Thin or fine Hair
If you have thin or fine hair and want to add volume and fullness, tape-in extensions can give the appearance of thicker hair.
People with Busy Lifestyles
Tape-in extensions are relatively low-maintenance and can be applied fairly quickly. If you are on the go and don't have a lot of time for daily styling, these extensions could be a convenient option.
If you have an important event like a wedding, prom, or party and want to enhance your hairstyle, tape-in extensions can help you achieve the desired look for the occasion.
Hair Color Experimentation
If you are interested in trying out different hair colors or highlights without committing to permanent dye, tape-in extensions come in various colors and can be a fun way to experiment.
Compared to other types of extensions like fusion or microbead extensions, tape-ins generally cause less damage to your natural hair because they don't require heat or chemicals to be applied.
People with Experience in Hair Extensions
If you are already familiar with hair extensions and how to care for them, tape-ins can be a good option. Proper maintenance and aftercare are essential to keeping your natural hair healthy.
Those Who Want a Seamless Look
When properly applied, tape-in extensions can provide a seamless and natural-looking result, blending well with your natural hair.
Tape-in hair extensions offer a transformative solution for achieving the luscious locks you have always dreamed of, blending seamlessly with your natural hair, and providing a hassle-free experience. Whether you desire added length, volume, or a touch of vibrant color, tape-in extensions from Extensionology deliver stunning results that empower your sense of style. Elevate your look with the unparalleled convenience and versatility of tape-in extensions and take the first step towards a hair transformation that turns heads and boosts your confidence. Embrace the world of endless possibilities and discover the beauty of tape-in hair extensions from Extensionology today.
Transform your look in an instant with luxurious tape-in hair extensions from Extensionology! Whatever your hair craving, Extensionology has what it takes to help you elevate your style. Bad hair days are over; welcome the unlimited possibilities. Join the tape-in revolution and embrace the beauty that comes with confidence.
Don't wait any longer, take the leap and experience the beauty of tape-in extensions from Extensionology today! Start your hair transformation journey now!