After their founder, Amanda Wilson, was identified as having polycystic ovarian syndrome (PCOS), Voxapod was created to address the myriad of menstrual health problems she had been dealing with for years, including irregular periods, hair loss, weight fluctuations, hormonal imbalances, fertility problems, anxiety, and depression. These problems had a negative impact on every aspect of her life, including her confidence.
To help people on their own period wellness journeys and help them feel more strong, healthy, and more confident in their own bodies and daily lives, Voxapod was founded by a woman on a mission to restore her body and reclaim her life.

Voxapod focuses on individuals who cannot afford or access safe period care and are denied opportunity, dignity, and basic human rights by establishing a safe space for others to learn more about their bodies. As all these factors affect our well-being, Voxapod is a group of conscientious people working together to make intersectional changes in gender equity, health, education, social and economic development, and the environment.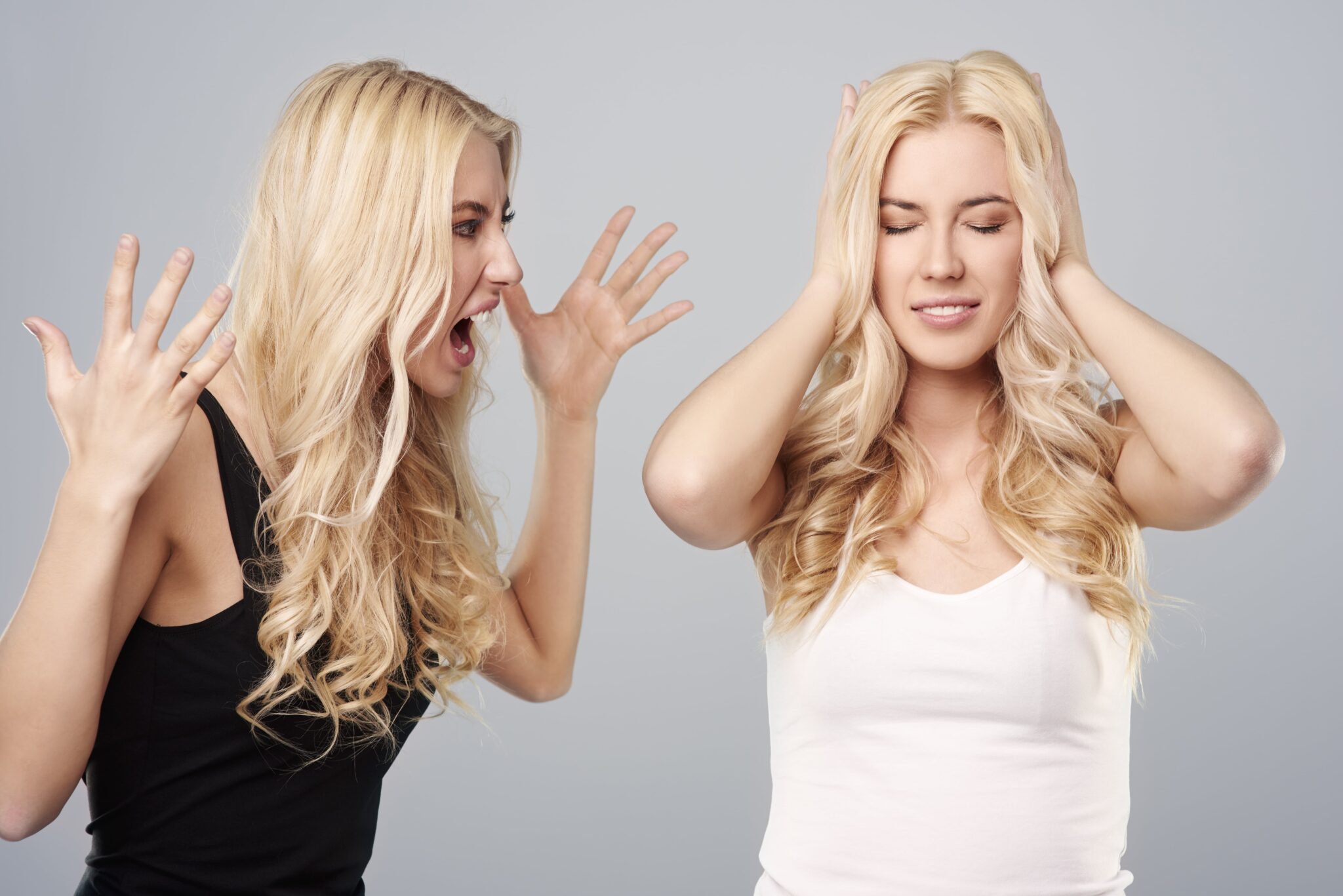 Calming Vulva Oil by Voxapod is a nourishing botanical blend that is all-natural, rich in essential fatty acids, and filled with herbs that gently nourish, relax, and brighten your most private areas. It can be applied as a pre-and post-shave oil or post-wax oil to calm irritation and prevent bumps and ingrown hairs, to mask the offensive odor, or as a mild daily cleanser and moisturizer to hydrate sensitive skin and shield against dryness.
The Magical Ingredients
Moisture-rich antioxidants and essential fatty acids.
Hibiscus supports and promotes a healthy PH balance.
Soothing Calendula with properties of an antifungal nature.
Calming lavender which relieves and calms irritations.
Rosemary reduces uncomfortable itchiness and tackles ingrown hairs.
Frankincense tackles inflammation and has antibacterial properties.
When Should You Use Voxapod Calming Vulva Oil?
If you suffer from ingrown hairs.
If you experience razor burn, angry follicles, or irritations.
To combat unpleasant odor.
When waxing, exfoliating, or before and after shaving.
To rejuvenate sensitive, delicate, or tired skin.
During your menstrual week.
If there is an imbalance in your PH balance.
As a gentle, daily cleanser.
Prevent dryness but using it as an everyday moisturizer.
When travelling, going to the gym, or during the heat of summer.
Are you seeking a natural and soothing solution to nourish and rejuvenate your intimate well-being? Look no further than Voxapod Calming Vulva Oil. The carefully crafted formula combines the power of nature with calming botanicals to provide you with a luxurious self-care experience.
Embrace the beauty and serenity of your vulva.
Discover the Power of Self-Care
Take a moment to prioritize your intimate health and well-being. Self-care is essential, and your vulva deserves some extra love and attention.
Experience the transformative benefits of all-natural ingredients carefully selected to provide soothing relief and hydration.
Voxapod's Calming Vulva Oil is more than just a product, it is an invitation to embrace your inner calm and find tranquility. Incorporate it into your self-care routine, allowing the gentle aroma and silky texture to evoke a sense of relaxation and peace.
Our unique formula not only helps soothe and moisturize but also supports healthy vaginal balance. By nourishing your vulva, you are promoting overall sensual wellness and empowering yourself to feel confident and comfortable.
Share your love for Voxapod's Calming Vulva Oil with friends, partners, and the wider community. Break the taboos, encourage open communication, and promote the importance of self-care for everyone.
Experience the serenity and joy that comes from taking care of your most intimate self.
Try Voxapod's Calming Vulva Oil today and embark on a journey of self-discovery, self-love, and empowerment.

With its rich, moisturizing botanical blend of Arnica Montana and naturally derived ingredients, Voxapod's Recovery Mode Cramp Cream comes to the rescue. It relieves period cramps, breast tenderness, and back and leg pain, and leaves a light, non-greasy finish. It functions independently or in conjunction with additional therapies like a heating pad, ice pack, CBD, or a massager. A healthy substitute for painkillers that won't conceal signs of a more serious condition.
Our all-natural, nourishing botanical blend with rich essential fatty acids and botanicals soothes and calms cramps while gently nourishing your skin. It can be applied as a pre-and post-shave oil or post-wax oil to calm irritation and prevent bumps and ingrown hairs, to mask the unpleasant odor, or as a mild daily cleanser and moisturizer to hydrate sensitive skin and shield against dryness.
Are you tired of suffering from painful menstrual cramps month after month? Voxapod understands how debilitating and disruptive these cramps can be to your daily life. That is why we are thrilled to present Voxapod's Recovery Mode Cramp Cream, a revolutionary menstrual cramp relief cream designed to provide you with quick and effective relief.
With Voxapod's Recovery Mode Cramp Cream, you no longer must endure hours of discomfort or rely solely on painkillers that often come with unwanted side effects. Voxapod's Recovery Mode Cramp Cream offers a natural, soothing, and targeted solution specifically formulated to alleviate menstrual cramps and bring you the comfort you deserve.
Here is why Voxapod's Recovery Mode Cramp Cream stands out among its competitors:
The unique blend of scientifically proven ingredients starts working within minutes of application, providing rapid pain relief to those throbbing cramps that can slow you down.
Voxapod's Recovery Mode Cramp Cream is designed to be applied directly to the abdomen, allowing the cream to penetrate deep into the skin and directly target the source of your pain, providing localized relief where you need it most.
            We understand the importance of using safe and gentle ingredients on your body.   Voxapod's Recovery Mode Cramp Cream is crafted using natural ingredients, ensuring a       gentle and non-irritating experience. The Calming Vulva Oil and Recovery Mode Cramp          Cream is free of toxins, perfumes, colors, sulfates, phthalates, and parabens. They are    produced with high-quality, cruelty-free, vegan, and all-natural ingredients that are    hypoallergenic.
The compact size of Voxapod's Recovery Mode Cramp Cream makes it easy to carry in your bag or purse, allowing you to have it on hand whenever you need it. Our discreet packaging ensures your privacy and convenience.
Empowering Women's Health
By choosing Voxapod's Recovery Mode Cramp Cream, you are not just prioritizing your own well-being, you are also supporting a brand dedicated to women's health. Every woman deserves to live her life to the fullest, free from the limitations of menstrual pain.
Reasons Why Voxapod's Recovery Mode Cramp Cream Is Your First Choice
Long-lasting formula that is quickly absorbed. Soothes muscle aches, pains, irritations, and menstrual cramps.
Plant-based formula that is rich in horsetail, acai, turmeric, soothing arnica, and antioxidants.
The moisturizing formula is non-greasy and calms, nourishes, and rejuvenates the skin.
Non-toxic formula that is free of parabens, dyes, sulfates, and phthalates.
The formula is hypoallergenic, cruelty-free, natural, and suitable for use by vegans.
A Powerful Blend
The ancient arnica montana plant soothes and calms discomfort.
Horsetail combats muscle and menstrual cramps.
Stress-relieving chamomile.
Antioxidant rich Acai.
Turmeric root targets bloating and inflammation.
Soothing menthol takes care of bloating and the associated discomfort.
Puffiness and swelling are targeted by the cucumber extract.
Eucalyptus promotes rest and relaxation and increases blood flow.
When Should You Use Voxapod's Recovery Mode Cramp Cream?
If you experience breast sensitivity.
To soothe menstrual cramps.
During the duration of your period or menstruation.
If you are experiencing muscle tenderness or soreness.
During long workdays.
As a regular practice of self-care.
When recovering post-workout.
After a massage treatment.
When seeking comfort with a heating pad.
 Take control of your menstrual cramps with Voxapod's Recovery Mode Cramp Cream today! Join the thousands of women who have already discovered the transformative power of the cream. Visit Amazon today, make your purchase, and start experiencing the relief you deserve.
Stop letting your period cramps keep you back. Embrace a life free from pain and discomfort with Voxapod's Recovery Mode Cramp Cream. Say goodbye to menstrual cramps and hello to a happier, more empowered you.
It is time to prioritize your personal intimate hygiene and embrace products designed specifically for your well-being. Your intimate health matters, and it is essential to choose products that are gentle, effective, and tailored to your unique needs.  Voxapod's Recovery Mode Cramp Cream and Calming Vulva Oil are two products that you can trust to show your body how important it is to you and to keep your intimate areas healthy, fresh, and feeling rejuvenated.
Take the initiative to learn about your body, menstrual cycle, and the importance of maintaining intimate hygiene. You can make wise decisions about your health thanks to knowledge.
Prioritize Your Well-Being
Make your intimate health a priority. Understand that using appropriate products can help prevent infections, maintain pH balance, and promote overall comfort.
Look for intimate hygiene products specifically formulated for women, free from harsh chemicals and irritants. Voxapod's Recovery Mode Cramp Cream and Calming Vulva Oil are the ideal products for women to use safely and effectively. Always opt for pH-balanced products that support your body's natural processes.
Embrace Natural Ingredients
Consider products made with natural ingredients known for soothing and antibacterial properties like those found in Voxapod's Recovery Mode Cramp Cream and Calming Vulva Oil. These types of ingredients can provide comfort while ensuring gentle care.
Remember, your intimate health is a vital part of your overall well-being. By prioritizing and choosing suitable products, you are taking a proactive step toward self-care and empowerment. Uplift one another, and embrace a future where every woman feels confident, comfortable, and in control of her intimate health with Voxapod's Recovery Mode Cramp Cream and Calming Vulva Oil.
It is time to prioritize your personal intimate hygiene with products specifically designed to care for your unique needs. Your intimate health matters, and it is crucial to use products that promote comfort, cleanliness, and overall well-being.
Voxapod's Recovery Mode Cramp Cream and Calming Vulva Oil are the perfect solution for your intimate healthcare and well-being. Embrace the natural ingredients and ensure that you are comfortable, relaxed, and empowered to take charge of your own well-being. By taking proactive steps to prioritize it, you are investing in your comfort, health, and confidence. Let's make intimate hygiene a top priority and empower women everywhere to embrace their intimate health journey.
Visit www.amazon.com today to purchase the Voxapod intimate care product range and take control of your health, and well-being. Your intimate confidence rests in your own hands, are you ready to make a lasting, impactful decision? Voxapod, intimate products that matter.