Avocado oil is healthy, easy to use and it has a lot of health benefits. You can use it in kitchen or add to your home beauty routine. Ancient Mayans discovered the secrets an avocado as a nutritious fruit that appears to soften the skin in fighting the damage caused by the sun and wind as well as for the process of aging. Its nutritional qualities and good fat content are most helpful for beauty treatments for smooth skin and lustrous, shiny hair. Avocado oil is beneficial for good heart health, containing healthy fatty acids that help to reduce artery-clogging LDLs, the 'bad' cholesterol, while increasing HDLs. The number one value of avocado oil is its ability to protect your cardiovascular system.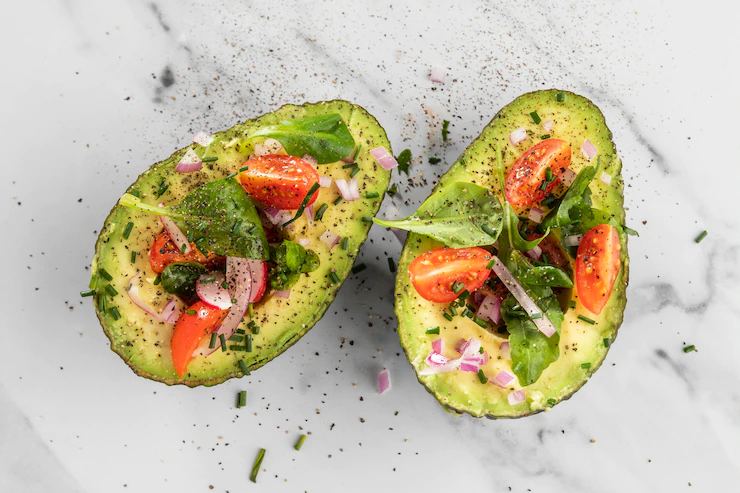 Here are a few avocado oil recipes for better health, beautiful skin and hair.
For your skin
Avocado oil is good for hydration and miniaturization, and it can be used to make a facial mask for skin treatment.
Facial for dry skin
You can try to rub a little bit avocado oil on your skin for deep hydration and softness. For better results, leave the oil on your skin overnight, and rinse off in the morning.
For your hair
Avocado oil can be used in hair just like any other oil. You can use as deep conditioner or treatment for dry hair. It can be used as a hot oil treatment for the hair, as avocado can actually be absorbed by dry hair. Avocado oil is good for moisturizing damaged hair. It contains many nutrients such as amino acids, protein, magnesium, iron and vitamins A, B, D & E.
Shiny Soft Hair Treatment
½ avocado
1 egg yolk
½ teaspoon avocado oil
Mash and combine. Apply to hair and allow for 30 minutes or longer, then shampoo and conditional as usual. Silky, shiny hair is the beautiful result.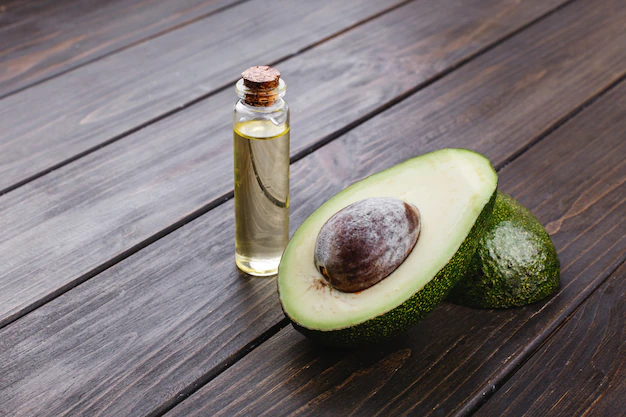 In your kitchen
Today we are sharing a secret to creating the best Caesar salad of your life! A simple tip that will transform your salad, so much so that you won't miss the croutons or carb-laden wrap that might traditionally accompany this recipe. When grilling the chicken, simply throw 1 head of romaine onto the grill as well (generously coated with Chosen Foods Avocado Oil, of course!), cook until it develops nice blackened char marks, chop it up and mix it in with your salad ingredients. The result: a beautiful smoky flavor lingering in the background of each bite, complimented by the sharp taste of homemade Caesar dressing.
Chosen Foods Avocado Oil is the perfect oil to use in this homemade Caesar, its mild buttery taste balancing out the briny anchovy and bright lemon & mustard. Mix it, wrap it carb-free, and enjoy!
Grilled Chicken & Romaine Caesar Wraps
Yields: 6-8 romaine wraps
2 chicken breasts
2 heads romaine, divided
2-4 T. Chosen Foods Avocado Oil
2-4 t. garlic salt
2-4 t. ground pepper
6 slices bacon, cooked crisp & crumbled
4 oz. cherry tomatoes, quartered
4 oz. kalamata olives, halved
2 scallions, white & green parts diced
½ c. Caesar dressing (recipe below)
grated Parmesan, for garnish (optional)

Caesar Dressing:

Yields: 1 c. dressing
1 lemon, juice
2 T. red wine vinegar
4 anchovy filets
1 pastured egg yolk
1 T. whole grain mustard
½ t. raw honey
2 cloves garlic
1 t. black pepper
½ t. sea salt
¾ c. Chosen Foods Avocado Oil

Directions:
Prepare the Caesar dressing by combining lemon juice, vinegar, anchovies, egg yolk, mustard, honey, garlic, pepper, and salt in a blender. Blend on medium speed to combine, scraping down the sides occasionally. With the blender on low speed, slowly drizzly avocado oil through the top hole (if available) to create an emulsification. Stop blender, scrape down sides again and blend once more for 10 seconds. Reserve ½ cup for the wraps and keep the rest in the refrigerator. [Note: if you are opposed to using a raw egg yolk, you can sub 1 tablespoon healthy mayo.]

Heat grill to medium-high heat. In separate dishes, coat chicken breasts and 1 head of romaine with avocado oil, garlic salt, and pepper. Place chicken and romaine on the hot grill and cook until browned, about 5 minutes per side for the chicken. Keep a close eye on the romaine, rotating it every couple minutes, as it can burn easily. Remove from grill and cool to room temperature.

In a large bowl, combine bacon, tomatoes, olives, scallions, and ½ c. Caesar dressing. Once the chicken and romaine has cooled, chop both to ½" pieces and add to the bowl. Prepare the romaine cups by chopping the end (root side) off of the uncooked head of romaine. Pull apart the leaves, wash and dry them well. Fill leaves with chicken mixture and served with grated Parmesan, as desired.
Breakfast Tostadas with Cilantro Avocado Ranch
Try, a perfect weekend brunch with a fun, interactive preparation. Place the toppings out for guests to pick and choose and assemble a tostada stack to their own liking. Quick pickled onions and a homemade dairy-free ranch elevate this southwestern brunch to an adult (or kid) friendly taco bar.
Yields: 4 servings
4 pastured eggs
1 T. Chosen Foods Pure Avocado Oil
8 organic tostada shells*
1-2 lbs. shredded meat of choice (leftover rotisserie chicken works great here)
1 large tomato, sliced
1 ripe avocado, sliced
Lime-Pickled Onions (recipe below)
Cilantro Avocado Ranch (recipe below)
Optional to garnish: crumbled cotija cheese, chopped cilantro, or Homemade Chili-Infused Avocado Oil

Lime-Pickled Onions:
1 large red onion
1 t. sea salt
2 limes, juiced
1 t. Chosen Foods Extra Virgin Avocado Oil

Cilantro Avocado Ranch:
¾ c. full-fat canned coconut milk (can sub heavy cream or plain yogurt)
¼ c. Chosen Foods Extra Virgin Avocado Oil
1 lime, juiced
1 fresh pastured egg yolk
2 cloves garlic
¼ c. fresh cilantro
1 t. onion powder
½ t. sea salt
¼ t. ground pepper

Directions:
Heat a large skillet over medium heat. Add the pure avocado oil and fry the eggs to desired doneness (the eggs shown here were cooked to over medium). Move the cooked eggs to a paper towel lined plate to rest.

Prepare the Pickled Onions by slicing the red onion very thinly with a mandolin or sharp knife. Place them in a bowl with the sea salt, lime juice, and extra virgin avocado oil. Set aside for 10-15 minutes, mixing every couple of minutes to re-coat the onion slices with the juices. It's ready when the juices are pink, the onions have started to wilt, but the slices are still crisp.

Prepare the Cilantro Avocado Ranch by combining all ingredients in a large high-powered blender. Blend on high speed until all the ingredients are well combined, stopping to scrape down the sides with a spatula, as needed. Pour out into a serving jar or bowl.

To assemble the tostadas, stack the ingredients up starting with the shell, then the meat, tomato slices, pickled onion, fried egg, avocado slices, ranch, and garnishes, as desired. Serve immediately or store leftovers separately in the refrigerator to reassemble just before consuming.

*Note: if you struggle to find organic or non-gmo corn tostada shells, try buying organic sprouted corn tortillas instead. Cook them flat on a dry sheet pan at 300F for 20-30 minutes, flipping about halfway through, or until they are crisp.