Welcome to the world of pure, natural indulgence! Organic soy candles and organic plant-based body butter from Soulfully Unique Products are meticulously crafted to ignite your senses and nourish your skin, all while staying true to the principles of sustainability and eco-friendliness. Harnessing the power of Mother Nature's finest ingredients, our products are a delightful blend of luxurious aromas and skin-loving goodness, providing you with a guilt-free pampering experience. Embrace the beauty of organic self-care as you embark on a journey of soothing tranquility and radiant wellness with the exquisite collection of soy candles and plant-based body butter from Soulfully Unique Products.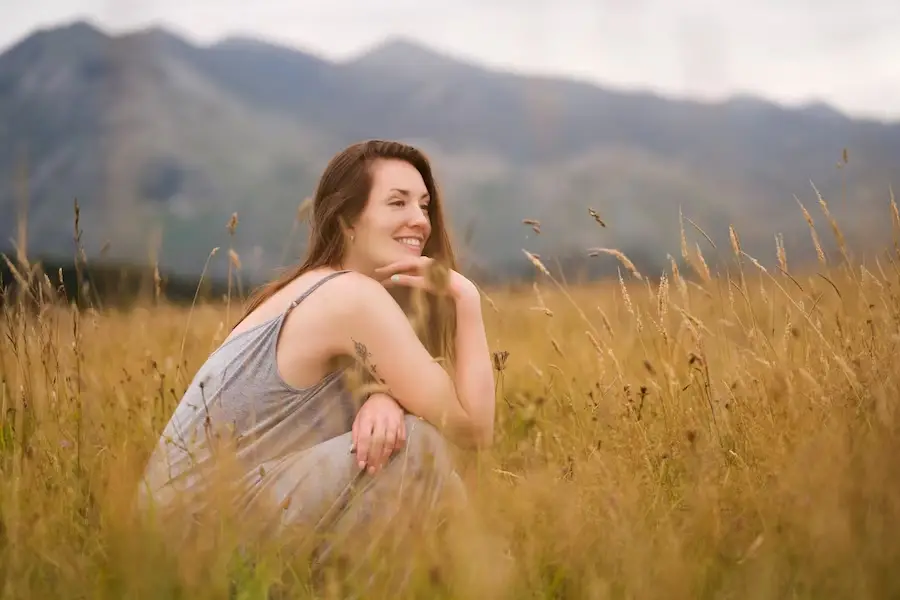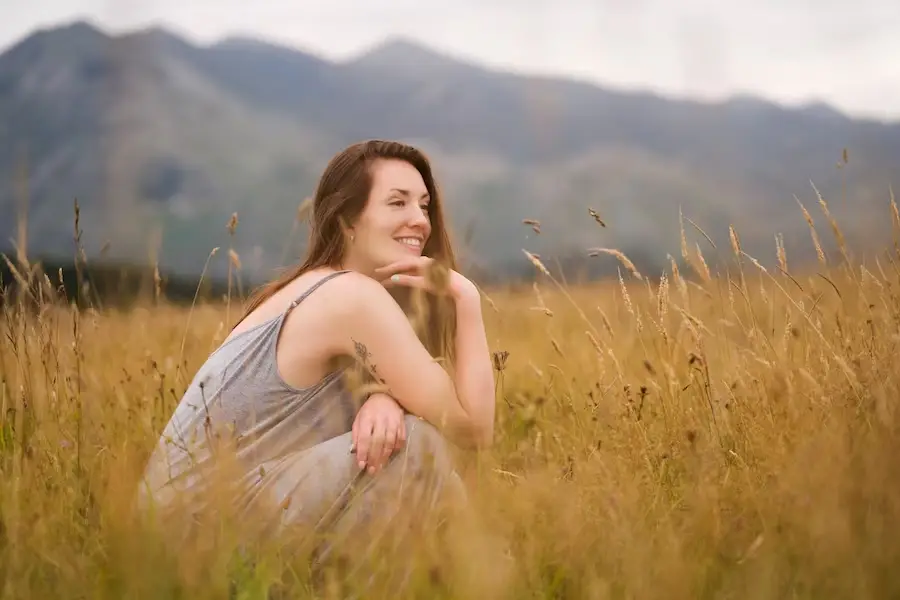 The Backstory to Soulfully Unique ProductsSamantha Lynn was diagnosed with thyroid cancer in 2020, which left her with incredibly dry skin. Her fiancé also suffered from eczema, another skin condition. She tried several lotions, but they all left her skin feeling dry and irritated. To support her family's skincare needs, she created organic plant-based body oil and butter. Although Samantha loved candles as well, she wanted one that was chemical-free and had the delightful scent of essential oils for her house and the environment. As a result, she created an all-organic luxury soy candle.
As a woman-owned, minority-owned, and government-certified business, Soulfully Unique Products is committed to offering 100% organic, vegan products that are good for the environment, your skin, and your house.  None of the harsh chemicals, preservatives, mineral oil, parabens, sodium lauryl sulfate, phthalates, or animal testing are included in our products. We are dedicated to making a difference and preserving the environment. Providing mentorship and employment opportunities to underserved urban neighborhoods is another commitment we have made.
Each sale results in a donation to charity to help fund thyroid cancer research.
The Birth of the Soulfully Unique Products Samantha Lynn, the company's founder, developed Soulfully Unique Products because of her family's history of dry skin and eczema. She yearned for a replacement that lacked harmful ingredients. Samantha Lynn began blending shea butter, mango butter, oat oil, jojoba oil, and aloe vera, which are all made from organic plants. The outcomes were astounding. Her dry skin was hydrated by the body butter and oil, which also helped her fiancé's eczema. The luxurious skincare line from Soulfully Unique Products uses components from mother nature to maintain your skin without the use of preservatives.
Samantha Lynn was looking for a candle in 2019 that didn't have any hazardous ingredients, was environmentally friendly, helped her unwind, and had a fresh scent. After coming to a dead end, she decided to develop a high-quality, non-toxic soy candle with aromatherapy that would calm the body and mind.
Soulfully Unique Products
Samantha Lynn, the company's founder, started Soulfully Unique Products because she could not find a non-toxic candle that was both calming to the mind and secure for use in the home. After doing considerable study, Samantha Lynn developed the Soulfully Unique Products Luxury 3-wick 15 oz soy candle line, which is non-toxic, has a cleaner burn, and contains no toxins, carcinogens, or pollutants. As a result, the candles are less likely to cause allergies. Additionally, it doesn't emit any hazardous pollutants or black soot that could discolor walls and drapes. One of the few candle lines available that are 100% organic soy and infused with herbs, crystals, and essential oils to produce a warm, soothing atmosphere and calm your mind is Soulfully Unique Luxury.
The Uniqueness Lies in the Ingredients
Soulfully Unique Products produces all-natural products using organic plant-based materials devoid of harsh chemicals, additives, preservatives, and carcinogens, as well as without employing any animal testing or carcinogens. Mother Nature's plant-based, eco-friendly, and entirely vegan ingredients are integrated into Soulfully Unique Products. To assure the greatest outcomes, the plant-based ingredients are of the highest caliber. Your skin will be hydrated, radiant, and healthy after using the Soulfully Unique Products skincare range. Their candles fill your environment with a lovely smell while calming your mind and body. They merely create luxury from nature using candles and skincare products that improve your well-being.
Grateful AF-3-Wick Luxury Intentional Candles
Grateful AF is part of the Soulfully Unique Products international candle range and is made with vanilla, musk, cedarwood,  jasmine, lilies, orange blossom, and dried roses with crystal rose quartz. The Soulfully Unique Products Grateful AF candles provide the following benefits:
Invokes austerity. Promotes love and gratitude by cleansing and opening the heart on all levels. Harmonizes the heart chakra. Enhances one's sense of self-love. Promotes feelings and actions that are friendly, compassionate, perceptive, and respectful. 
Delectable Ingredients to Boost Wellness
Vanilla
Vanilla is a popular fragrance in candles and is often used in aromatherapy and wellness practices due to its calming and comforting scent.
Stress Reliefo   Mood Enhancemento   Improved Sleepo   Appetite Suppressiono   Reduced Nauseao   Anti-Inflammatory Effecto   Enhanced Concentration and Focuso   Aromatherapy
Cedarwood
Cedarwood is a popular choice for candles due to its distinct aroma and potential wellness benefits.  
Calming and Relaxingo   Aromatherapyo   Improved Sleepo   Respiratory Healtho   Grounding and Focuso   Stress Reductiono   Aesthetic and Ambianceo   Natural and Non-Toxico   Spiritual and Ritual Use
Musk
Musk is a popular ingredient that has been used in various products, including candles, for centuries. It is often associated with wellness due to its potential to evoke positive emotions and create a relaxing atmosphere.
Aromatherapyo   Stress Reliefo   Improved Sleepo   Enhanced Mediationo   Aesthetic Pleasureo   Aphrodisiac Propertieso   Mindfulness and Presenceo   Sensory Comforto   Balancing Energy
Orange Blossom
Orange blossom, also known as neroli, is a fragrant essential oil derived from the flowers of the bitter orange tree.
Aromatherapy and Relaxationo   Mood Enhancemento   Improved Sleep Qualityo   Stress Reductiono   Anxiety Reliefo   Aphrodisiac Propertieso   Aid in Meditation and Mindfulnesso   Air Fresheningo   Natural Perfume
Lilies
Lilies are often admired for their beauty and fragrance, and they have been used in various cultures for their potential wellness benefits. When incorporated into candles, lily extracts or essential oils can contribute to a sense of well-being through their aroma and potential aromatherapy effects.
AAromatherapyo   Stress Reductiono   Mood Enhancemento   Improved Sleep Qualityo   Mindfulness and Mediationo   Sensory Pleasureo   Natural Beauty
Dried Roses and Crystal Rose Quartz
Dried roses and crystal rose quartz are both associated with various symbolic and potential therapeutic benefits.
Dried Roseso   Aesthetics and Decorationo   Aromatherapyo   Herbal Remedieso   Symbolism§  Rose Quartzo   Emotional Healingo   Relationshipso   Calming and Relaxationo   Heart Chakra Activationo   Self-Care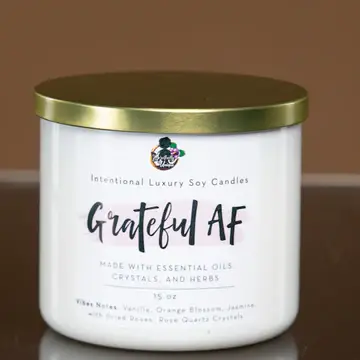 You Got That Glow Body Butter
The cold-pressed, plant-based, 100% natural body butter from Soulfully Unique Products.
The Soulfully Unique Product "You Got that Glow Body Butter" provides the following benefits:
Hydrates and softens skin. 
Enhances the skin's natural defenses, allowing your skin to maintain moisture and avoid injury and drying out. Restores the skin's youthful radiance and softness.·        Reduces the visibility of fine and wrinkled lines on the skin.·        An anti-aging oil that makes skin glow.·        Enhances skin's collagen and returns the skin's natural elasticity.·        Relieves eczema, psoriasis, and dry skin.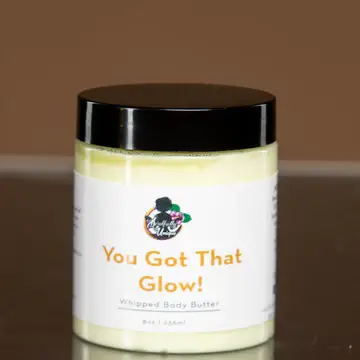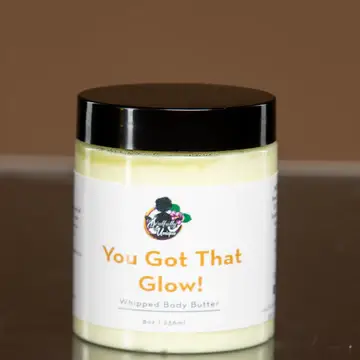 Incorporating soy candles and plant-based body butter into your daily routine not only elevates your self-care experience but also reflects a mindful choice toward a more sustainable lifestyle. By opting for soy candles, you are embracing a cleaner and longer-lasting source of gentle illumination that promotes relaxation and serenity. The natural, biodegradable properties of soy wax ensure that you are making an eco-conscious decision that minimizes your carbon footprint.Complementing this serene ambiance, plant-based body butter offers a luxurious way to nourish and pamper your skin. With its rich, non-greasy formula derived from nature's finest ingredients, your skin will appreciate the moisture and rejuvenation it deserves. Choosing plant-based body butter signifies your commitment to cruelty-free, ethical skincare that supports your well-being while respecting the planet.So, as you indulge in the soothing glow of soy candles and indulge your skin with the goodness of plant-based body butter, remember that your choices ripple beyond your personal space. Each moment spent basking in the gentle candlelight and luxuriating in the embrace of nourishing body butter is a testament to your dedication to a harmonious existence, one that cherishes both yourself and the environment.Incorporating soy candles and plant-based body butter into your wellness routine can truly transform your self-care journey. By opting for these natural and eco-friendly choices, you are not only nurturing your well-being but also showing care for the planet. The soothing glow of soy candles combined with the nourishing embrace of plant-based body butter creates a harmonious synergy that rejuvenates both body and mind. Elevate your moments of relaxation and self-pampering with these mindful choices. Embrace the gentle flicker of tranquility and the silky touch of botanical luxury and take a step toward a healthier and more sustainable lifestyle today. Your body and soul deserve nothing less. Experience the difference for yourself and embark on a path to holistic wellness that embraces nature's finest.
Act Now
Illuminate your senses with soy candles and nourish your skin with plant-based body butter from Soulfully Unique Products.Discover the perfect harmony of nature. Indulge in the soothing glow of Soulfully Unique Products' handcrafted soy candles, meticulously made to fill your space with enchanting fragrances and a warm inviting ambiance. Embrace self-care, naturally. Elevate your skincare routine with Soulfully Unique Products' luxurious plant-based body butter, infused with the goodness of nature's finest ingredients. Nourish your skin with deep hydration and a velvety-smooth touch.Eco-friendly choices, and guilt-free pleasures.  By choosing Soulfully Unique Products' soy candles, you are supporting sustainable practices that reduce your carbon footprint. Soulfully Unique Products' plant-based body butter is cruelty-free and free from harmful chemicals, promoting a healthier you and a healthier planet.Give the gift of wellness. Spread love and well-being without thoughtfully curated products, perfect for gifting to your loved ones. Whether it's a birthday or an anniversary, Soulfully Unique Products make every moment special.Experience the difference. Join the growing community of individuals who have transformed their daily rituals into extraordinary moments of tranquility and self-care. Transform your space, rejuvenate your skin, and make every day a celebration of nature's goodness. Choose Soulfully Unique Products' soy candles and plant-based body butter body.