Without really knowing what a Turkish bath is, you've undoubtedly heard tourists from all over the world praise their experience, and you've probably put it on your bucket list. There are Turkish baths outside of Turkey as well. They have appeared in Western nations, notably England, and the Middle East and Asia, ranging from Morocco to Syria to India. Here is everything you need to know about taking your first Turkish bath and why you should give it a try, from knowing how much to tip to knowing just what state of undress you should anticipate being in. Turkish baths have existed since the 14th century, when the Ottoman Empire ruled over a large portion of the Middle East and Europe. Turkish baths, which were modeled after Roman bathing customs, served as places for both social interaction and sanitary upkeep. Considering that indoor plumbing wouldn't be invented for some hundred years, public baths were intended to be a focal point in urban areas that were open to everybody.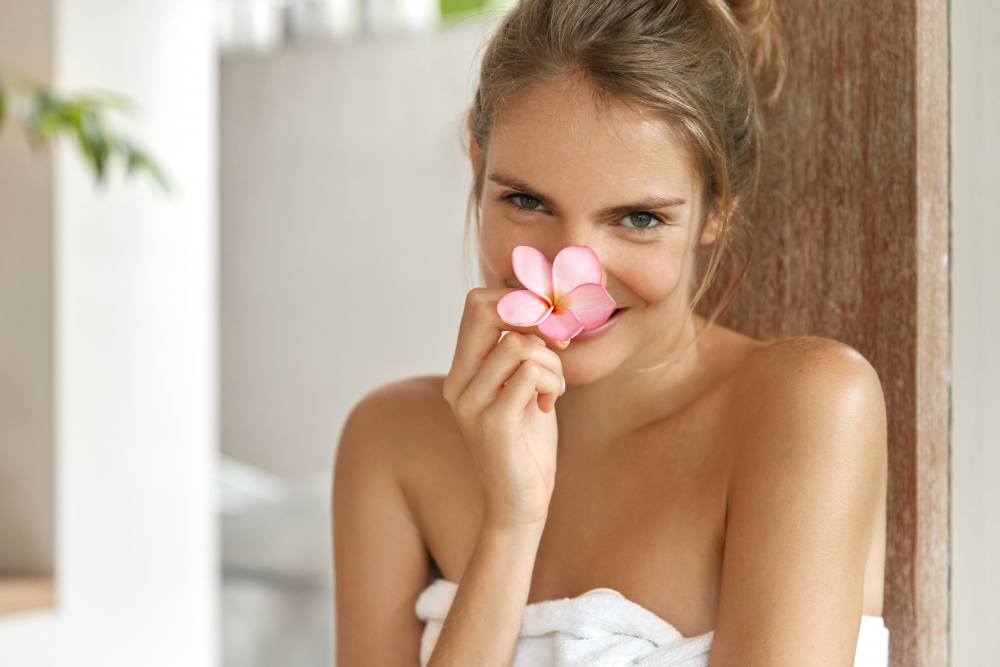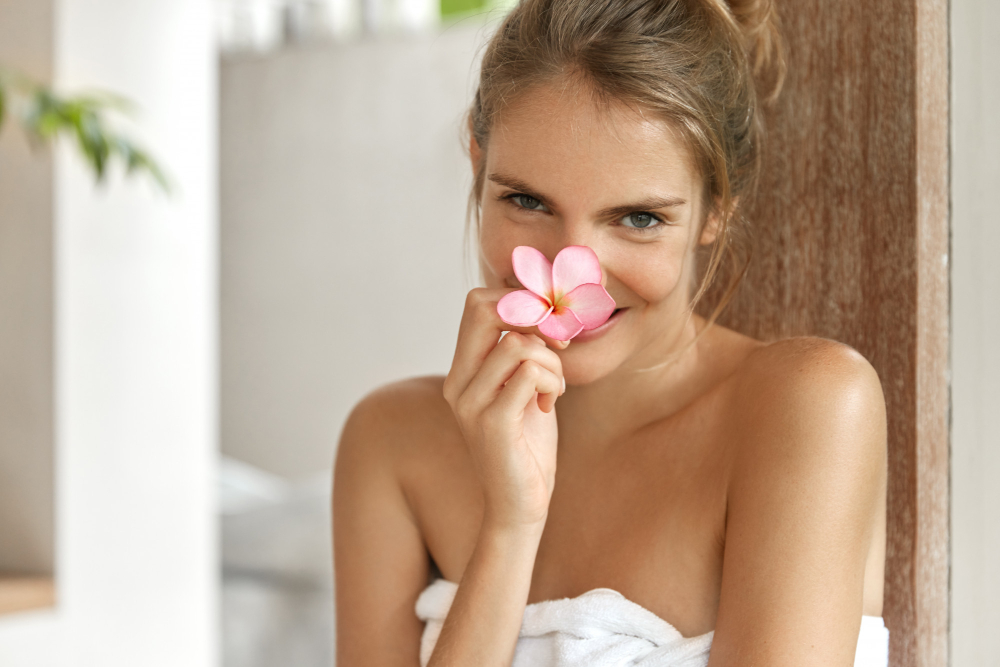 Entering a traditional Turkish bath feels like traveling through time. It will be easy to picture Renaissance life when countries constructed elaborate mosques and baths that could resist the weather for hundreds of years. You should have a Turkish bath in addition to seeing one of the oldest still-performed cultural traditions of the East due to its health advantages. The warmer weather will cause your circulation to rise and your pores to expand, preparing your body for deep cleansing and exfoliation. Even if you decide against getting a massage, you'll still benefit from the muscle-relaxing effects of heated air and water. Your skin will become softer and more elastic when the dead skin is renewed throughout the exfoliation procedure. After being heated up and exfoliated, your skin is best equipped to absorb moisture, giving it a noticeable "glow."
Importance of Exfoliation
Exfoliation is the process of removing the top layer of dead skin cells from the skin. It is possible to exfoliate the skin mechanically by putting abrasive scrubs on it, or chemically by utilizing scrubs that include specific types of acids that dissolve and remove the dead skin cells without scraping. But it's great that there are alternatives
that deliver excellent exfoliation without being abrasive or irritating on skin as MicrodermaMitt talked below. The rate of cell regeneration decreases with age. As a result, the body produces new skin cells and sheds old ones more slowly. Old skin cells that have accumulated on the skin's surface can make the skin appear dry, rough, and lifeless. Additionally, the accumulation of dead skin cells can cause overproduction of oil and clogged pores, which can result in acne and blemishes. Exfoliation might help to stop breakouts if you frequently have them. Dead skin cells can collect dirt, oil, clogged pores, and other contaminants. You get rid of the dead skin cells that might clog pores by exfoliating. You may exfoliate your skin in a variety of methods. Use an exfoliating cleanser, which often has small beads or other components that aid in removing dead skin cells. A face scrub, which is comparable to an exfoliating cleanser but often includes bigger granules, is another option. Utilizing an exfoliating device, such as a Clarisonic brush, is an additional choice. Exfoliation is crucial for clearing up blemishes, but choosing the proper skincare products for your skin type is also important. Use a mild exfoliant if you have sensitive skin.
Exfoliation aids in promoting blood flow, which brings it nearer to the skin's surface and causes a lovely, brief flush of pink color. But it's not just a passing advantage! The creation of collagen is increased by increased blood flow, which is excellent news for drooping skin that is displaying the symptoms of aging naturally! Applying your expensive oils and lotions to skin that needs good exfoliation serves no purpose. Instead of entering into thyour pores, the substance will merely stick to the dead skin cells and remain on the skin's surface. By removing these dead skin cells, exfoliation leaves your pores open and prepared to absorb the nutrients you offer them.
Your skin tone is gorgeous! Unfortunately, certain blemishes can give the appearance of an uneven skin tone. Fortunately, exfoliating can be helpful. Dead cells, decaying cells, maturing cells, and new cells make up the four layers of your epidermis. The dead and decaying skin cells near the skin's surface must be removed to make room for the new ones. Both chemical and physical exfoliators encourage cell regeneration, which makes your skin cells seem more nourished and radiant more quickly. Your exfoliant aids in the removal of dirt and dead skin cells so that your skin may display gorgeous, nourished skin.
Because your pores are unclogged and the skin's surface is smoothed and free of dead or dry skin, your other skincare products may penetrate more deeply. Exfoliation aids in the penetration of serums, moisturizers, and growth agents into the skin. Something rich in nutritious elements might operate more effectively when it penetrates deeper. That is why exfoliation should be a part of your skincare regimen at all times so that your pricey moisturizers and serums can do their job. The last thing you want is for your new, exorbitantly-priced face serum to be hampered by dead skin and pore-clogging debris.
Poor exfoliation is a major source of blackheads and whiteheads, two of the most frequent acne symptoms. You can also develop "undergrowth" if you don't exfoliate on a regular basis. This is made up of dead skin cells as well as trapped debris and oil, which can contribute to ingrown hairs. This can be especially difficult for people who generate more oil than usual.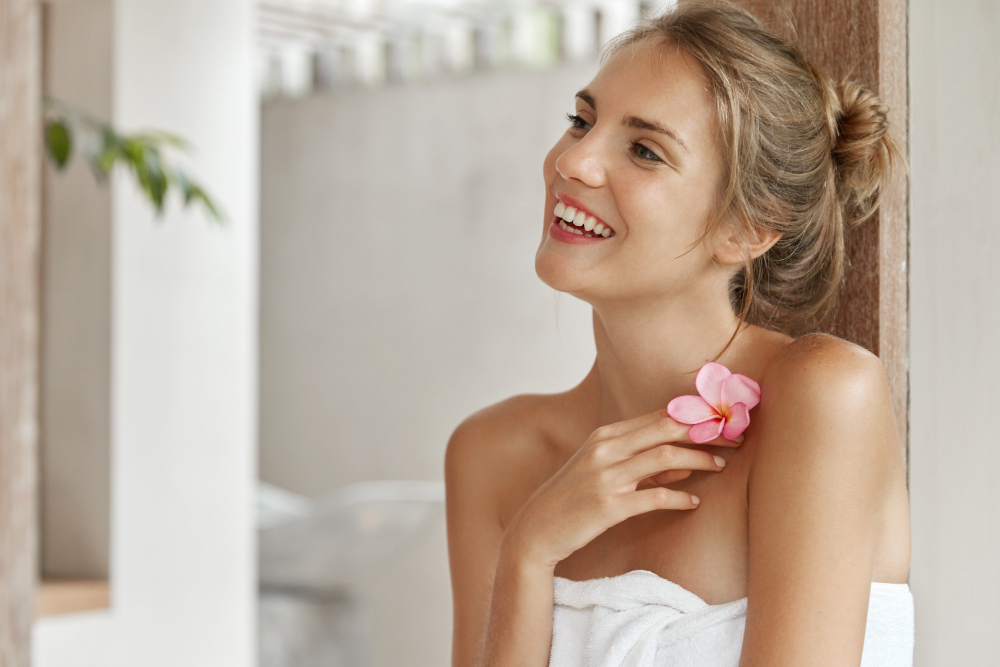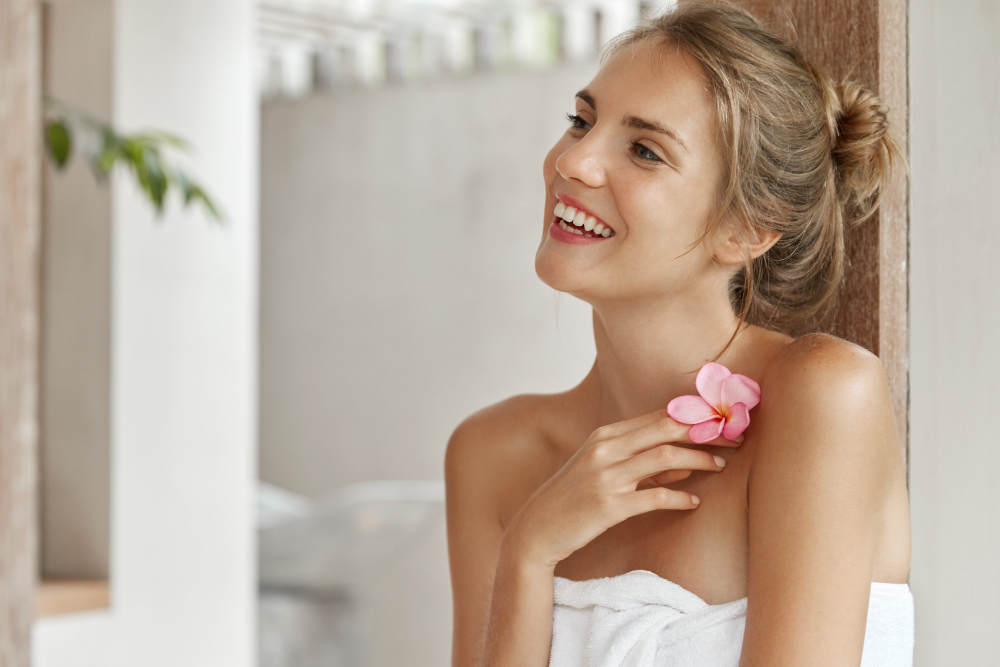 MicrodermaMitt
Judy Nural, who lived in Turkey with her Turkish husband in the 1980s, had her first Turkish Hammam exfoliation experience, which completely amazed her since she immediately noticed how different her skin felt. The amount of dead skin that was sloughed off and the smooth and silky glow that her skin displayed convinced her that this was something special and vital for everyone to experience. She returned to the United States and leveraged her 20 years of product development and marketing experience at a big CPG firm to create an exfoliating Body Mitt for the at-home market. In 2004, she realized her dream of making a traditional all-natural routine a crucial aspect of modern skin care.
Since its founding in 2004, MicrodermaMitt has been a family-run enterprise. They take great pride in introducing the globe to the Turkish traditions of their family.  The Hammams (Baths) utilized in Turkish culture are the inspiration for MicrodermaMitt. They provide the MicrodermaMitt for use at home for individuals who are unable to partake in the intense exfoliation that is a component of the Turkish bath practice. Your skin will feel silky and smooth after using this thorough exfoliation technique, and it will appear young and vibrant. This contemporary interpretation of an age-old bathing custom will appeal to you. The breakthrough MicrodermaMitt exfoliates and revitalizes the skin by removing layers of dry, dead skin cells. It leaves the skin smoother, brighter, younger-looking, and more radiant naturally without dyes and chemicals found in other exfoliation products.  Even KP pimples and other skin problems are smoothed down by it.
MicrodermaMitt: Ultra Body Mitt

The Ultra Mitt is made of 100% natural floss fibers that, when combined with the innovative weaving method, capture dead and dry skin cells for the deepest exfoliation, leaving your skin refreshed.
MicrodermaMitt: The Exfoliating Body Mitt

The MicrodermaMitt Exfoliating Body Mitt is composed of 100% natural floss fibers that, in conjunction with the innovative weaving method, catch dead and dry skin cells for deeper exfoliation.  It deep cleans your pores of oil, soap, lotions, and other deposits as it exfoliates. Your skin will feel smoother, healthier, and more luminous right away. It is suggested that you use it 1-2 times each week. Professional-level results at home at a fraction of the expense. For smooth, healthy, and beautiful skin, no more costly body cleanses or spa treatments are required.
Reasons Why You Need To Experience What You Have Read About So Far

The Turkish bath has several advantages the most notable of which is the ability to remove dead skin cells and cleanse the skin thoroughly in a natural way. On a physical level, the Turkish bath's benefits are undeniably beneficial to circulation: heat, after all, causes dilatation of the blood vessels, which increases circulation. The epidermis, which gets a significant cleaning as a result of this ritual, is likely to reap the most advantages from this therapy. The heat, in reality, determines the opening of the pores, so that sweating allows the skin to discharge hazardous chemicals absorbed in daily life, such as pollution in major cities or narcotics. The Turkish bath, or Hammam, is a very old health therapy that has remained nearly unchanged. Although the technology and methods employed have evolved, the essence has not. The steam bath is still associated with pleasure and renewal. An experience that is becoming increasingly popular, both in hotels and at home.
* In partnership with our friends at MicrodermaMitt Inc* Photo courtesy of MicrodermaMitt Inc
* These statements have not been evaluated by the Food and Drug Administration. These products are not intended to diagnose, treat, cure or prevent any disease.
* The information available on ewellnessmag.com, including text, graphics, and other materials is for informational purposes only. Reliance on any information in ewellnessmag.com is at the user's own risk. Sponsored product placement may appear in the article. The visitor of this website acknowledges that the information available on or through ewellnessmag.com is not and is not intended to be a substitute for professional medical advice. Copyright © 2023 Brawo Press, Inc. All rights reserved