The wind outside was whistling at a high-pitched squeal. The temperature was dropping, and the snow flurries began earlier than the forecast. It was surely a stay-inside day.
Ramona turned the heat up in their family home and made herself a fresh cup of hot coffee. She looked outside and shivered, seeing the fast-forming winter wonderland. Across the street, at the city park, she saw snow gathering on the playground equipment and piling up on the roadside.
The weatherman had advised to fasten the hatches and stay indoors. This is what Ramona was about to do. On Saturday, her children were home, and were just taking a nap.
"It's not a bad idea". Ramona feeling for a nap. But something was lingering in her mind, something jotted down on a yellow sticky note in her office that her friend Rebecca gave her.
She was curious about that something and wanted to research on it.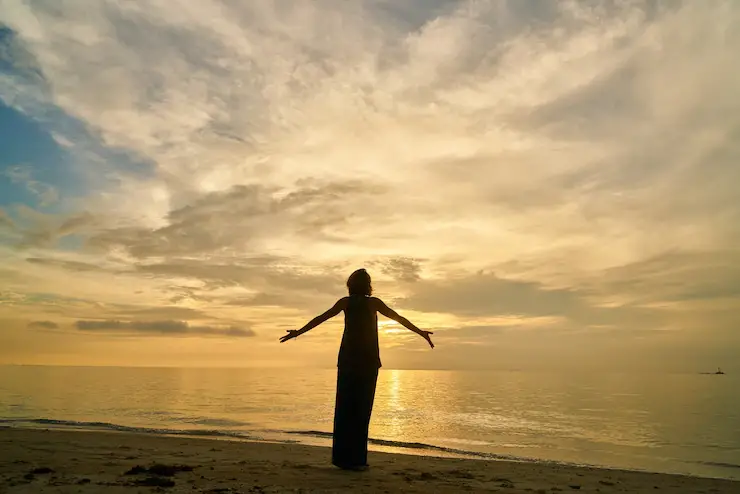 Ramona began searching her home office, checking drawers and looking through folders and notebooks. Ramona dug through old receipts and bills, thinking that even if she didn't recover that note, she would at least have a cleaner and more organized office. Besides, she could call Rebecca for the name of the substance again.
Ramona recalled that it was a supplement which Rebecca had been taking. It has a short three-letter acronym that represents a long scientific-sounding word that her friend had written down for her.
Ramona realized she could have used the modern technology to snap a picture of the supplement bottle with her phone. "Oh well," she said to herself, "this needs to be cleaned anyway."
Rebecca was fervent about the benefits of this supplement, and how it had helped her with focus, attention, energy, and wellness. Ramona was eager to research the stuff.
Rebecca tended to spout about the benefits of a product. She had always been skeptical of supplements and vitamins, but this one seemed different. Rebecca appeared to be livelier and more energetic lately. That is surely something Ramona could investigate.
So, Ramona went on to search her stuff, rifling through a seemingly endless stream of papers and notes.
Oh, she saw one yellow corner of paper sticking out of a stack of junk that was about to be thrown away. Ramona pulled out the little note and noted on it:
NMN – nicotinamide mononucleotide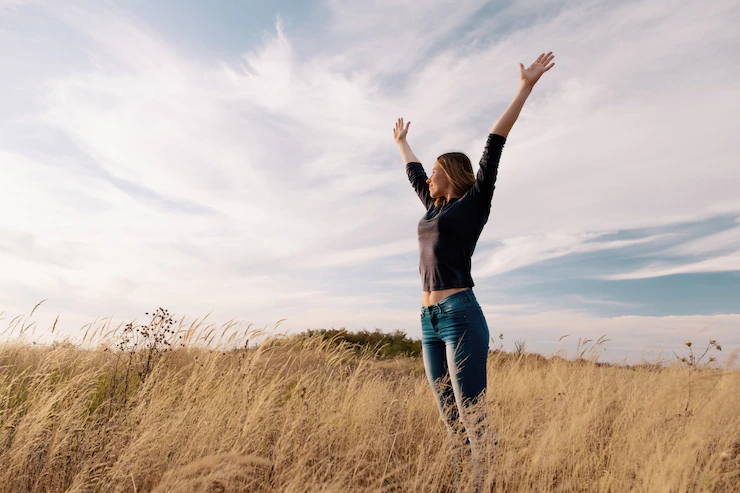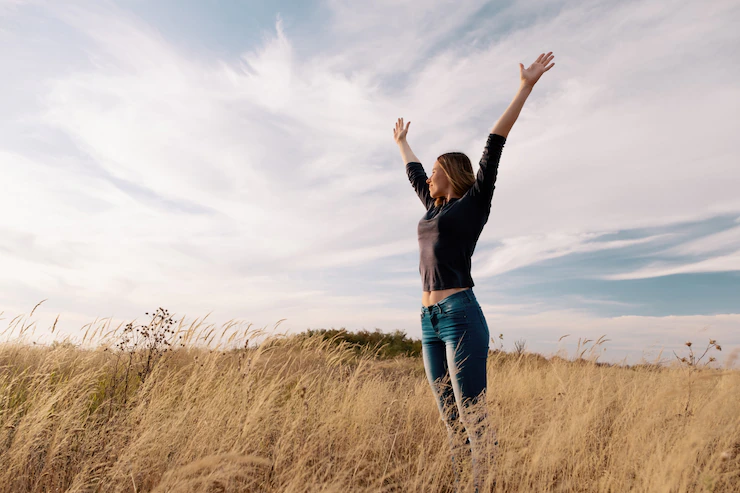 Ramona turned on her desktop computer. She heard a noise and went into her children's bedroom to check on them. There they were, her two boys in their bunk beds "snug as a bug in a rug," as her grandmother would have said. They were still tucked in and snoozing hard.
This was her reason for wanting a change in her life. Ramona worked hard, running her business from home, and caring for her children, in this stage of her life. She felt like losing a battle. She seemed to have less energy each day and difficulty in focusing.
Ramona entered "NMN" in the internet search engine, and about 32,200,000 results came up. She realized this was going to be more work. She got a fresh cup of coffee and began her exploration.
She went through several articles, and this is what she learned about this term:
Nicotinamide mononucleotide (NMN) is a significant biochemical and a precursor to a molecule called nicotinamide adenine dinucleotide (NAD+). It is a precursor, meaning that NMN is vital to creating NAD+.
If your body does not have proper levels of NMN, it will not produce sufficient NAD+.
Ramona thought about this and did another search to learn more about NAD+.
She found that NAD+ is a fundamental chemical shown to help produce energy within our cells. It is also vital in fueling the enzymes needed to repair damaged DNA within our cells, caused by free radicals and aging.
As we age, the amount of NAD+ in our bodies gradually declines. Thus, it's important to maintain the proper levels of NMN so that enough NAD+ can be produced to perform its essential functions.
Studies are ongoing. At this time, Ramona found literature that proposes positive effects of NMN in boosting and maintaining proper levels of NMN in the body, specifically:
● Enhances brain function* – NMN has been shown to reduce the signs and symptoms of Alzheimer's disease in laboratory testing of mice. It improved cognitive function and reduced brain plaques and neurodegeneration. It is also shown to improve blood flow to the brain, reducing the risk of a stroke.
● Helps maintain blood vessel health* – NMN tends to help enhance blood vessel elasticity, which may help alleviate conditions like hypertension and intravascular inflammation.
●  Improves muscular function* – As we age, oxidative stress and other factors affect our muscle's ability to regenerate and repair themselves. This leads to muscle weakness, fatigue, and less physical endurance. NMN has improved muscle endurance, strength, and oxygen utilization.
● Helps maintain heart health* – Heart disease reportedly is the one of the leading causes of death in North America. So, taking steps to protect your heart is very important. NMN has been shown to rejuvenate damaged heart cells, reduce heart tissue scarring, and improve overall heart metabolism.                                         
These are only some of the many benefits Ramona found about the NMN supplement. As she shifted through the content, Ramona learned that many reports recommend taking another supplement to increase the bioavailability of the NMN within the body. She looked this up and found that it helps increase the amount of the NMN in a usable form to produce NAD+.
She didn't quite like buying another supplement to make one work. However, she loved the idea of restoring and repairing her cells and improving blood, heart, and brain health. So, Ramona sent a message to her friend Rebecca and asked for the name of NMN and bioavailability supplement she was taking.
Oh, her phone pinged as she got up to grab a quick snack. Reading the message from Rebecca, she found a note: "This is what I take, nothing extra" and a link to a webpage.
Ramona clicked on the webpage and found:
It is said to enhance NMN levels in your body and increase bioavailability with this patented formula.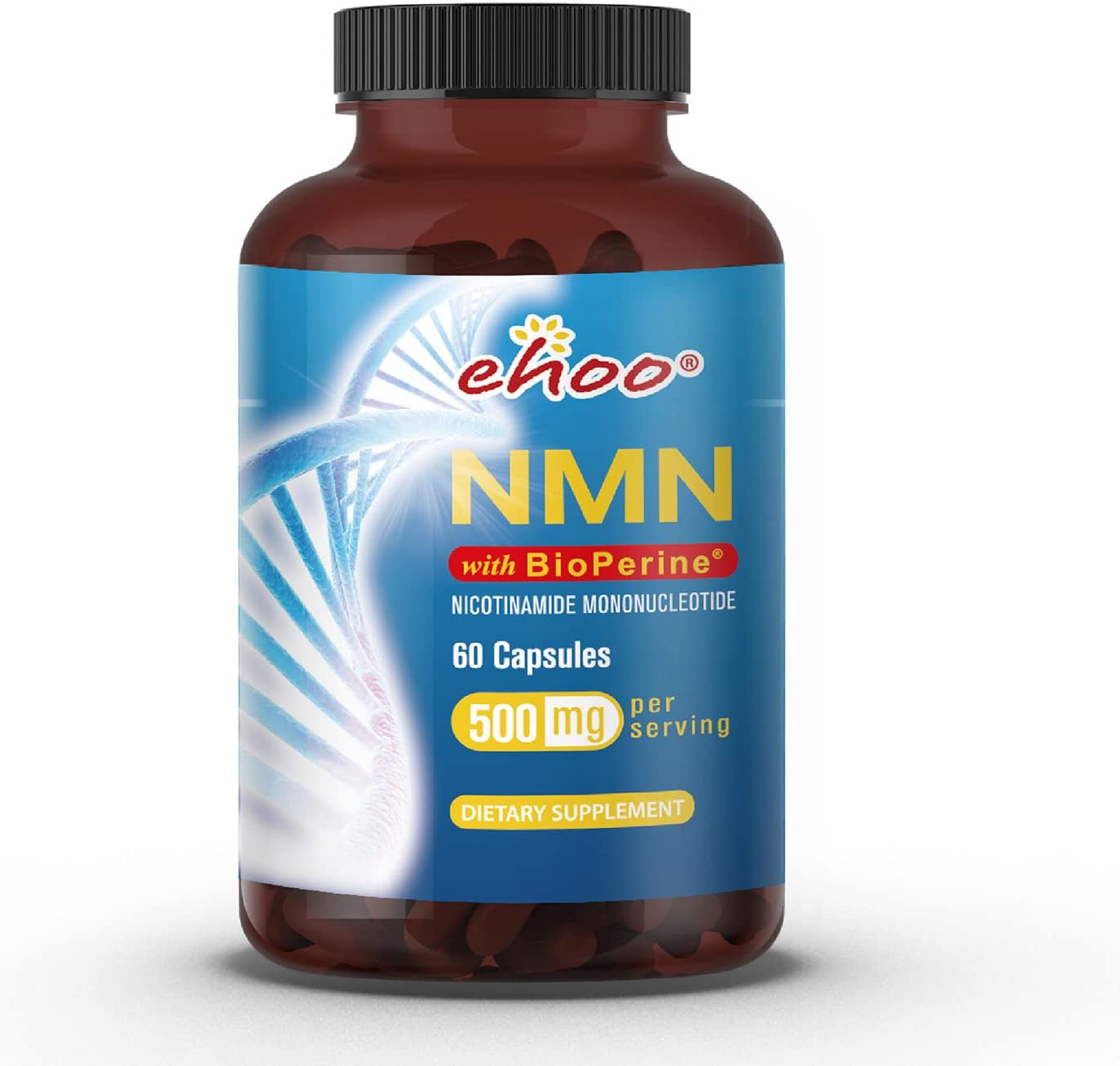 Manufactured by a reputable laboratory and carried by Ehoo International Inc. (Ehoo)., the NMN+BioPerine® supplement was found to be 99% pure in third-party laboratory testing. It is Good Manufacturing Practice (GMP) certified. Ehoo has been distributing some of the finest health supplements since 2015, and all of their products are made in FDA-inspected facilities.
NMN+BioPerine® from Ehoo is combined with the patented ingredient BioPerine®. This powerful and laboratory proven ingredient increases the bioavailability of nutrients by a minimum of 30%.
This enhanced NMN supplement is also non-GMO, gluten-free, and vegetarian-friendly.
BioPerine® has been used safely for over 20 years and is the only patented source of piperine, a natural bioenhancer found in black pepper. BioPerine® received Generally Recognized As Safe (GRAS) after years of review and research.
Now you can boost your NAD+ levels through this enriched NMN supplement while enhancing the bioavailability of NMN without having to buy an additional supplement. Enjoy all the benefits of elevated NAD+ levels, such as:
Increases mental alertness*
Improves brain function*
Restores blood vessel health*
Improves muscle function*
Promotes heart health*
Faster recovery times*
Improves energy levels*
Counteracts the generally perceived main reason for aging, NAD+ decline*
Ramona paused and thought about this for a moment. If a quality NMN supplement could help her focus, become more alert and reduce the loss of NAD+ without known side-effects, there wasn't much debate. Rebecca cited a very positive review of this dual supplement, and Ramona reviewed some other user comments, such as:
"Ah, this is a bit expensive, but it pays off, based on how I feel after taking it. I've been noticing a slight increase in my energy level, and more focused on tasks. The recommended dose is 500mg, 2 capsules a day. While anti-aging result is to be seen, I gather it at least slows down the aging process." – Trelakopela
Ramona found an impressive one from "Rk Star":
I have been taking NMN for about two years and find it helps my overall physical well-being and alertness. I can feel much improvement with my mental clarity and possibly longevity augmented by regular exercises and a balanced diet. Taking a combination of NMN 500mg and BioPerine®, I'm really feeling great. I can only attribute this not only to the quality of the ingredients but also the efficient absorption rate. I experience no adverse reactions and can't think of any reason not to take advantage of it.
As she wondered whether or not to place her order, Ramona heard her kids beginning to wake from their nap. She could hear her boys whispering to one another and then giggling.
In the wake of her research, Ramona's initiative for wanting more focus, more energy, and a healthier life was now illuminating.
Ramona placed her order. She anxiously waited for the arrival of a supplement that could improve her wellbeing and allow her to enjoy a more rewarding time with what mattered to her most.
If you are mindful for increasing overall wellness, more energy, and protecting your cells against the damage they receive daily, consider this premium product from Ehoo.
* These statements have not been evaluated by the Food and Drug Administration. These products are not intended to diagnose, treat, cure, or prevent any disease.
** Pregnant or nursing mothers, children under the age of 18, and individuals with a known medical condition should consult a physician before using this or any dietary supplement.
*** BioPerine® is a registered trademark of Sabinsa Co.
* In partnership with our friends at EHOO INTERNATIONAL INC* Photo courtesy of EHOO INTERNATIONAL INC
* These statements have not been evaluated by the Food and Drug Administration. These products are not intended to diagnose, treat, cure or prevent any disease.
* The information available on ewellnessmag.com, including text, graphics, and other materials is for informational purposes only. Reliance on any information in ewellnessmag.com is at the user's own risk. Sponsored product placement may appear in the article. The visitor of this website acknowledges that the information available on or through ewellnessmag.com is not and is not intended to be a substitute for professional medical advice. Copyright © 2023 Brawo Press, Inc. All rights reserved.