The Centers for Disease Control and Prevention (CDC) note that already 170.7 million doses of flu vaccine have been distributed.
Last year's flu season was historically bad, and the 2019-20 season is off to an even worse start.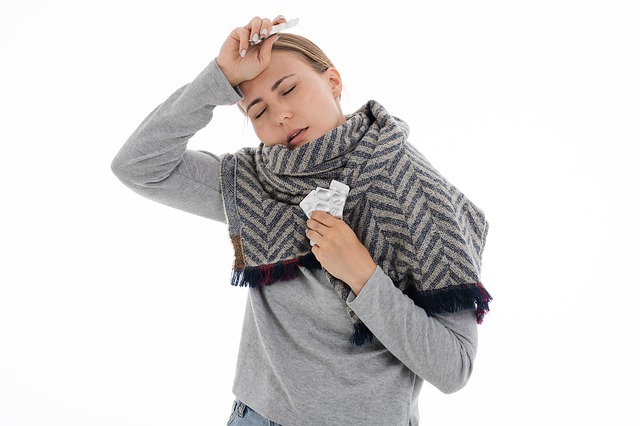 The Centers for Disease Control and Prevention (CDC) note that already 170.7 million doses of flu vaccine have been distributed. Last year, the total for the whole season was 169.1 million, which was the highest since at least 1980, according to the CDC. As recently as the 2004-05 season, the season total was just 57 million doses. 
Also, the percentage of visits for influenza-like illnesses (ILI) rose for the second straight week, according to the CDC. Nationwide, 5.1 percent of patients reported through the U.S. Outpatient ILI Surveillance Network (ILINet) were due to ILI. 
This percentage is above the national baseline of 2.4 percent for the seventh straight week. Last year, levels of ILI in the United States were at or above baseline normal for 21 straight weeks, the longest above-baseline flu season since the CDC started keeping such comparable records in 2007-08. 
As the CDC chart below shows, the 2019-20 flu season started earlier and is more intense than last year. 
Flu experts predict most states in the U.S. will remain at moderate to high levels of activity for the next several weeks, with high activities in Washington, New Mexico, Minnesota and Tennessee, according to researchers at the Biocomplexity Institute at the University of Virginia who work in a research partnership with AccuWeather. 
The researchers note that the Influenza B wave that started the season early has begun to decline but remains quite active in most regions of the U.S. Influenza A has started to grow more strongly in the north and is moving southward. As the B wave wanes and Influenza A replaces it, the researchers expect second surge inactivity. 
Influenza B still causes significant illness in those stricken; however, hospitalization and death are less frequent than with Influenza A. 
The CDC estimates that so far this season there have been at least 4.6 million flu illnesses, 39,000 hospitalizations and 2,100 deaths from the flu. 
About AccuWeather, Inc. and AccuWeather.com
AccuWeather, recognized and documented as the most accurate source of weather forecasts and warnings in the world, has saved tens of thousands of lives, prevented hundreds of thousands of injuries and tens of billions of dollars in property damage. With global headquarters in State College, PA and other offices around the world, AccuWeather serves more than 1.5 billion people daily to help them plan their lives and get more out of their day through digital media properties, such as AccuWeather.com and mobile, as well as radio, television, newspapers, and the national 24/7 AccuWeather Network channel. Additionally, AccuWeather produces and distributes news, weather content, and video for more than 180,000 third-party websites.