We are in the middle of spring and no doubt many of us would have kick-started some kind of health regimen by this point. This is a good thing! The challenge is to keep it going through summer and beyond.
Your body is a whole, interconnected system and the best way to serve your total health is to implement a plan that shows grace to your mental, emotional and physical wellbeing.
If you are looking for some inspiration or guidance, you are at the right place! Here are 3 ways you can stay well this summer!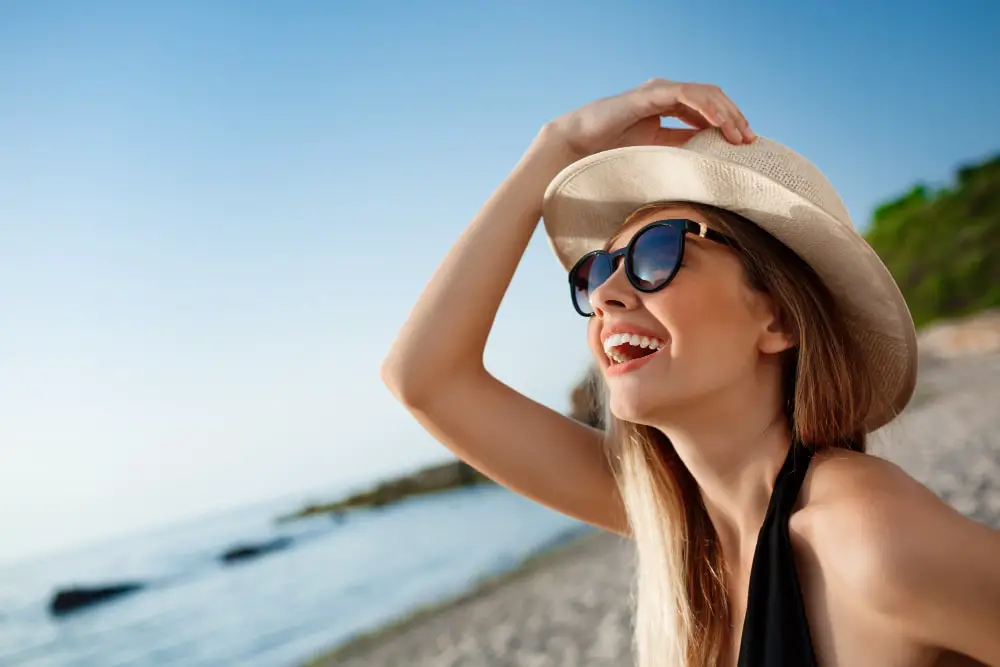 Skin! Remember that everything you put inside your body will reflect outwardly. So if you have had too many take-outs, alcohol, sodas, and processed foods it will show through your skin fairly quickly! Just a night or two of sleep debt can cause dark circles to show around your eyes. Looking after your skin can improve your self-confidence and just how you "show up" for life each day. So make it great! You can take care of your skin in the following ways: staying well-hydrated, eating a balanced, nutritious diet, supplementing daily with vitamins and minerals that you may be lacking in, protecting your body against the sun's powerful and damaging UV rays, ensuring you are well-rested, and of course, exercising!
Take a daily walk. Walks through nature are well-documented for helping you to stay fit, but they can also prove a valuable tool for boosting your mental focus, and creativity and clearing stagnant emotional energy. If you walk with a friend or family member there is the added social factor. Too often we are very rigid in the way we think about exercise. A gym session is great as a formal type of exercise but remember that staying active doesn't need to be contained at times when you are in a gym or fitness facility. Staying active simply means to keep moving. So if you keep moving through walking, dancing, gardening, or even doing household chores- it all adds up! Be flexible with how you use your body and challenge it to work for you in multiple ways.
Stay well-nourished! Your body needs nourishment through food, water, rest, movement, love, and care. It is never too late to focus on moving your body to a healthier state. The sooner you begin, the sooner you will reap the reward for your efforts. Be it more energy, clarity, improved cognitive ability, better mood, and maintaining a reasonable body weight- it all begins with you and the choices you make, each day. Yes, sometimes you will make bad choices, and that is OK. Find a way to course-correct and give some love and grace to your body. Appreciate it, celebrate it.
Life is about balance, movement, and the small things you do each day to support yourself to be your best self. This requires self-care practices and action alongside intention. True Grace was formed to help you align with the true grace of your body- naturally and purposefully!
True Grace is a new supplement brand with a mission to improve the health of people and the planet through nutrient-dense supplements.
Created by a team of industry veterans and pioneers in the regenerative agriculture movement, True Grace is an advocate and supporter of regenerative agriculture and is revolutionizing traditional supplements by focusing on nutrient density and sustainable practices that regenerate the earth and the body.
"True Grace crafts its supplements with true intention every step of the way, meticulously sourcing everything — from ingredients to its bottles and pouches with the health of people and the planet in mind. Our brand currently offers a One Daily Probiotic, One Daily Women's Probiotic, One Daily Women's Multivitamin, One Daily Women's Multivitamin 40+, One Daily Men's Multivitamin, One Daily Men's Multivitamin 40+, and Highly Concentrated Omega-3 Fish Oil" – True Grace
Founded in 2020, True Grace was born out of a passion to improve the health and well-being of future generations for years ahead. This passion grew from True Grace's Founder and CMO, Kristie Hall after she saw first-hand the health challenges faced by her father, who battled metastatic prostate cancer for 2 years.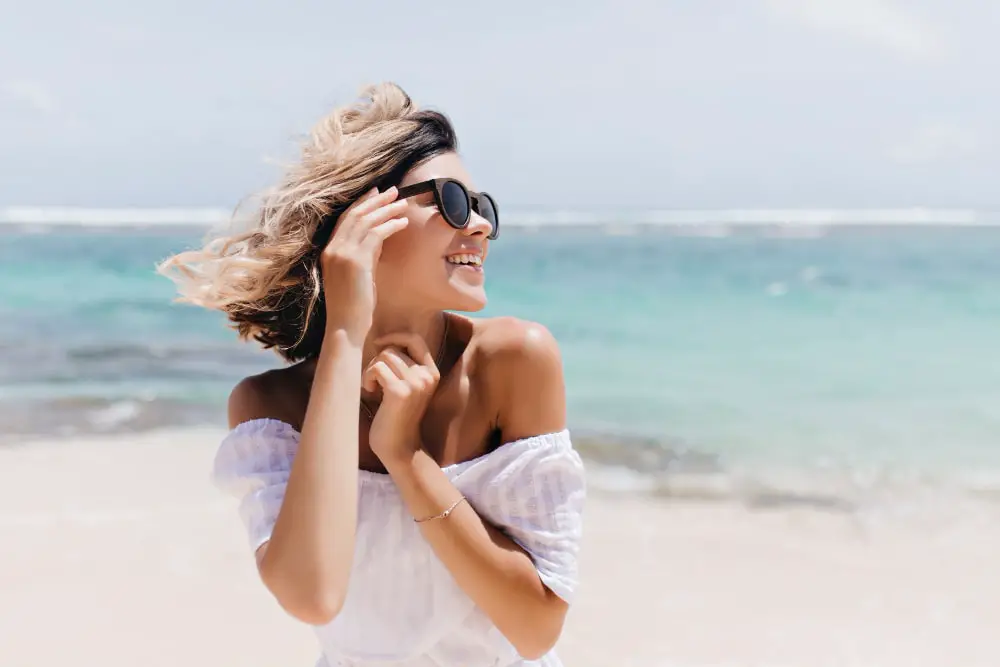 True Grace's leadership team, which includes Brian Hall (CEO) and Sara Newmark (COO), brings more than 70 years of combined dietary supplement industry experience to the brand.
True Grace's Foundational supplements include a One Daily Probiotic, One Daily Women's Probiotic, One Daily Women's Multivitamin, One Daily Women's Multivitamin 40+, One Daily Men's Multivitamin, One Daily Men's Multivitamin 40+, and Highly Concentrated Omega-3 Fish Oil.
Here is a peek at two of the above: Women's Probiotic and Omega 3 Fish Oil

Women's Probiotic
This is a probiotic supplement specially formulated for women, it offers Vaginal, Digestive, and Immune Support* Here is an overview of this female-inspired probiotic formula!
90 billion total CFU at the time of manufacture
12 quantified and DNA-verified probiotic cultures to support vaginal, digestive, and immune health*
Prebiotic fiber to support beneficial bacteria*
Patented DRCaps® allow the probiotics to survive
A patented shelf-stable CSP™ bottle protects the probiotics from moisture, light, and oxygen
"Our probiotics are packaged in a specially designed bottle that protects them from light and other elements that threaten their shelf life. True Grace probiotics are crafted with intention. Each probiotic strain has been carefully selected and combined in specific, consistent ratios that we're completely transparent about—right on the label. The final touch is our prebiotic fiber". -True Grace

With True Grace probiotics, you get:
the first truly transparent probiotic label showing the precise percentage of each DNA-verified strain in 90 billion total CFU
Clinically studied probiotic strains at their clinically proven doses.
Extensive third-party testing at Purity-IQ Inc., a global organization delivering standardized cutting-edge genetic and metabolomic biotechnology solutions focused on product identity, consistency and authenticity.

Omega-3 Fish Oil 
Omega 3 Fish Oil is highly beneficial for your Brain, Heart, and Immune Health* Here is an overview of True Grace's Omega 3 Fish Oil!
Sustainably sourced, wild-caught Alaskan fish
Provides 1400 mg of the Essential Fatty Acids EPA and DHA in triglyceride form
Supports healthy blood lipid levels and normal brain function*
Supports a healthy immune response*
May help support joint health*
 
"True Grace Omega-3 Fish Oil is crafted with intention. Our fish oil is carefully sourced and selected, providing high concentration, optimal absorption, and utilization of the key nutrients EPA and DHA".* True Grace
Look to this fish oil for:
brain, heart, and immune health support
the true triglyceride form of omega-3 oil
sustainably sourced wild Alaskan Pollock
 
True Grace is sustainably driven!
"All our supplements are packaged in custom bottles made with post-consumer recycled (PCR) plastic (except for the probiotic bottles, which are specially manufactured to extend the probiotics' shelf life). These require less energy to produce and release less carbon dioxide compared to virgin plastic"- True Grace
For each Post-Consumer Recycled (PCR) bottle purchased, plastic is rescued by the ReSea Project, an ocean clean-up effort that employs local fishermen in Jakarta, Indonesia to pull the plastic out of waters where they fish.
True Grace offers its customers the chance to purchase supplements in eco-friendly refill pouches.This reduces customers' overall use of plastic; every pouch purchase helps pull the plastic out of the ocean through the ReSea Project. 
Customers can opt-in to True Grace's Subscribe & Save Refill Program, which provides users with a recurring delivery of refill pouches; stay updated on True Grace's journey by subscribing to their monthly e-newsletter at True Grace!
* In partnership with our friends at True Grace Health* Photo courtesy of True Grace Health
* These statements have not been evaluated by the Food and Drug Administration. These products are not intended to diagnose, treat, cure or prevent any disease. 
* The information available on ewellnessmag.com, including text, graphics, and other materials is for informational purposes only. Reliance on any information in ewellnessmag.com is at the user's own risk. Sponsored product placement may appear in the article. The visitor of this website acknowledges that the information available on or through ewellnessmag.com is not and is not intended to be a substitute for professional medical advice. Copyright © 2022 Brawo Press, Inc. All rights reserved.