If you want to stay well and hold onto your summer glow as we move into fall, read on for some helpful ways to do just that!
Sadly, summer is the season that never seems to last long enough, it seems to come and go just like a dream! However, as seasons change it's a great time to prepare for fall and stay on target with your wellness goals!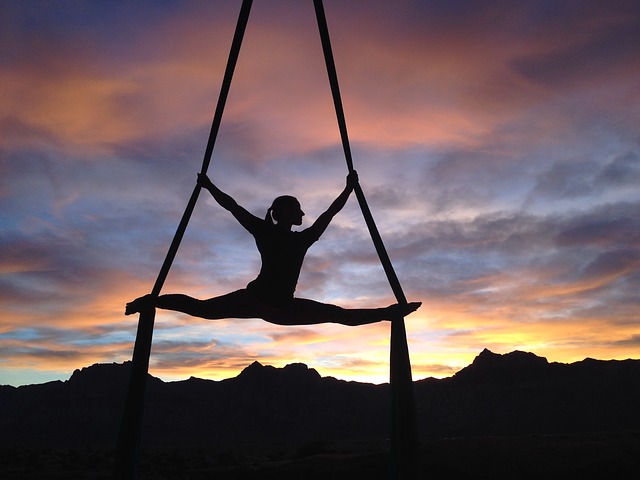 If you managed to achieve a wonderful summer glow and felt good throughout summer, no reason shouldn't continue. And if you weren't feeling or looking your best, there is space for improvement, and that's always a good thing. As we head into cooler temperatures, the prevalence of cold bugs and viruses may become greater, so it pays to apply some care to your immune function. Your immune system is your first defense against illness, the sharper it is, the stronger and fitter you shall be!
Here are 4 ways to prolong your summer glow!
Protect your skin. That lovely glow that you may have gotten over summer can be maintained by feeding your skin with all the good stuff. Inside and outside. Naturally, we may eat healthier through summer: we may have avoided large, stodgy meals and comfort foods and opted for lighter, leaner plates. If this has worked for you over the summer- keep it going! Adapt your nutrition accordingly if you are using more energy through work or activity perhaps, but there is no substitute for eating clean! 
Hydrate! As the warmer weather bids us goodbye, we may not stay substantially hydrated. Water is the best natural hydration and thirst quencher; aim to minimize the sugary drinks, dressed up coffee coolers, and sodas no matter the weather. Hydrating with water nourishes your body and your skin. 
Stay active. If you were focused through early spring to get your summer body, don't let the prospect of fall/winter change things for you. Yes, you may be able to hide a little more in layers of clothing but staying active has as many benefits physically and mentally as it does aesthetically! Problems with circulation can occur when it's colder so it's highly advisable to exercise to support your cardiovascular capacity. And there's nothing like a post-workout sweat to bring the sparkle and glow back into your skin. 
Vitamins! Vitamins are vital for wellness. As mentioned previously, boosting your immune system is one of the best ways you can maintain or strengthen your overall wellbeing. It's unlikely you'll get all you need from a basic multi-vitamin! Opt for natural supplements with a high bioavailability factor; these are absorbed more efficiently by the body so you can maximize the benefits swiftly. A vitamin B complex supplement can help keep your energy levels and hormonal function on track and Vitamin C and Iron can help to fuel your immune function and circulation. Vitamins and Minerals are like your wingmen… they'll look out for you and keep you safe and well! 
Body Kitchen believes in better when it comes to their supplements. Together, they are a team of wellness experts, nutritionists, and cellular biologists. They were all drawn together by a shared ethos: food sparks change. Body Kitchen understands that vitamins, minerals, and antioxidants are more than molecular compounds, they are fundamental to life and looking and feeling good.
Here are two of their amazing supplements that can help to keep you shining throughout the year: Nordic Elder-Shield and their NEW Vitamin D and K2 
 
Nordic Elder-Shield: A supplement to bulletproof your immune health, no matter the season!
Nordic Elder-Shield by Body Kitchen is a maximum-strength immune support system. The main ingredient is Nordic Elderberry extract which is produced from the whole flowering plant known as "black Sambucus nigra"; also known as elderberry or black elder. Elderberries are known for their super immunity support and with this product, you get the equivalent of 27 elderberries per serving. 

It's the ideal immune support supplement to transition from summer to fall, and protect your body against sniffles and colds as the temperature begins to take a downturn. Body Kitchen uses a clinically studied and patented Sambucus Nigra; this makes Nordic-Elder Shield an optimal formula that helps support anti-viral and anti-bacterial effects. This product is around 20X more potent than two of the leading brands!
"With a new wave of covid cases and the flu season, I stocked up for my family. This has been my go-to immune product all year, plus no sugar! Highly recommend!"- Verified buyer
Here's some more info on the wonders of Nordic Elder-Shield: 
Elderberry has many properties that are beneficial to improving your overall health and it is implicated in enhancing immune-system performance in particular.
Contains a broad polyphenol spectrum to support upper-respiratory health
Higher in anthocyanins and polysaccharides that play an important role in immune system protection. Anthocyanins are flavonoids that effectively boost the natural immune-strengthening quality of elderberries.
27:1 ratio that equals to the consumption of 27 grams of fresh elderberries. This provides a higher lectin content which supports in inhibiting pathogens that can harm the immune system.
Body Kitchen uses a proprietary clean water extraction process that maintains the elderberries' natural matrix while gently removing much of the simple sugars.
Non-GMO and proudly made in the USA! 
Vitamin D + K2: A brand new addition to the supplement choice at Body Kitchen, available NOW! 
This new Body Kitchen supplement features the benefits of Vitamin D and K2 in one take. Vitamins D and K are fat-soluble vitamins and they both play vital roles in bone strength as well as heart health. We know that Vitamin D has certain immune system function advantages also. 
Each on their own in a supplement can be very helpful to support the body however, these two vitamins together create an even more powerful effect. 
The combination of both Vitamin D and K2 supports each other to help metabolize calcium more effectively in the body. Together, they activate proteins and ensure the calcium in your body goes where it is needed- in this case, the bones and they also work to avoid deposits that can clog up your arteries. 
Vitamin D and K2 by Body Kitchen use the most bioavailable form of K2, namely K2 MK7. It is plant-derived and promotes better distribution of K2 within the body. For the best results, take one capsule per day to support improved bone strength and cardiovascular function. 
This supplement is: 
Vegan
Non-GMO
Plant-based bioavailable formula
Provides 5,000 IU Vitamin D & 180 mcg K2
60 capsules (2 month supply base on one per day) 
"We are pure, edible wellness, combining the goodness of the kitchen with breakthroughs in cellular science. In our pursuit to inspire more active days and beautiful moments, we offer you premium-quality supplements that make it easy for you to build the body and wellbeing you want"- Body Kitchen
* In partnership with our friends at Body Kitchen* Photo courtesy of Body Kitchen
* The information available on ewellnessmag.com, including text, graphics, and other materials is for informational purposes only. Reliance on any information in ewellnessmag.com is at the user's own risk. Sponsored product placement may appear in the article. The visitor of this website acknowledges that the information available on or through ewellnessmag.com is not and is not intended to be a substitute for professional medical advice. Copyright © 2022 Brawo Press, Inc. All rights reserved.