We all want to look more youthful. It is one of the number one things we strive to preserve…our youth! Modern-day living can often take its toll, particularly on the skin. Rather than a vibrant and radiant shimmer, our skin ends up looking dull and dreary, and due to the high levels of toxins and pollutants around us, we may notice more signs of skin blemishes or chronic skin conditions such as Eczema or Acne.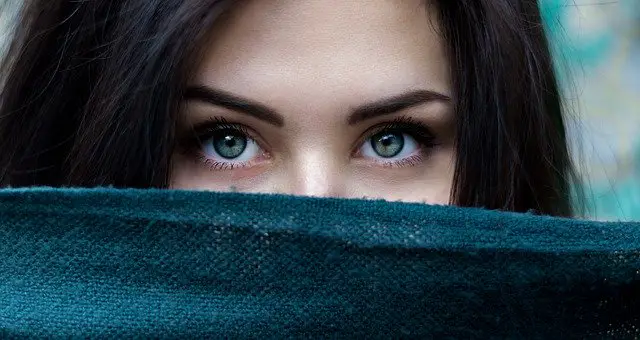 Natural wins for your skin
However, it is not all doom and gloom! Skincare requires focus, attention and of course, the right products that work well with your skin. 
Natural ingredients are always far better to use upon your skin, both short term and long term. Natural skincare means that you can understand and recognize the ingredients on the packaging and if you get the added boost of anti-aging vitamins and minerals then that's even more of a win for your skin! 
We are mindful of what we put into our bodies as we consciously make better health-focused decisions, but we also need to be mindful of what we put onto our skin. It's always important to remember that whatever we use on our skin is absorbed into our bodies! Skincare that supports our anti-aging goals can prove incredibly effective for more youthful, brighter skin. 
Here are some great anti-agers to look out for on your skincare products! 
Collagen. As we age, our body doesn't produce as much collagen, less collagen means that we may notice more lines, wrinkles, and duller looking skin. Collagen helps in strengthening and supporting your skin and aids in improved skin elasticity and repair- it is vital for a more youthful appearance! Collagen is a protein; essentially it is the building blocks of your skin, connective tissue, and muscle. 
Essential oils such as Rosehip Oil, Lavender, Rose oil, Geranium, and carrot-seed oil are just a few essential oils that are super anti-agers. Not all essential oils are safe to use directly onto the skin, however, products with added essential oils or that use Chinese herbs can help to rejuvenate skin and assist in skin cell renewal. 
Vitamin C and E are both super high in antioxidants and can improve the look, feel and strength of your skin. 
Love the skin you're in. It truly is the best way to give your skin what it needs. Here is a great quote about feeling comfortable with who you are- especially as you age! 
"I'm comfortable in my skin, no matter how far it's stretched"- Dolly Parton
My Zen Skincare aims to bring you the best so that you find balance and comfort in your skin- no matter your age. My Zen Skin Care is a business owned by women that is proud to use natural and organic ingredients, that are environmentally aware, and that never does animal testing, ever! 
The owner, Dr. Martha Lucas, L.Ac., is an internationally known Practitioner of Chinese medicine and instructor of My Zen Cosmetic Acupuncture and Pulse Diagnosis. While teaching Cosmetic Acupuncture, she decided that her classes and the world needed a skin care line that included the energetic potential and power of Chinese herbs as ingredients. Thus, My Zen Skin Care was born. 
Photo: Dr. Martha Lucas, L.Ac.
My Zen Skincare products are free from Parabens, Phthalates, Gluten, and do not endanger any plant life or minerals. 
"At My Zen Skin Care, we work hard so your skin care concerns can disappear. We want you to get results which means that the products you use have to work. My Zen products contain problem-solving ingredients so you can rely on having beautiful, healthy skin. The Chinese herbs tackle skin care problems at the root and our plant peptides and other ingredients, like plant stem cells, help your skin produce more collagen leading to more firmness. Our tag line, Om in a bottle, was given to us by one of the first people to test our products. She said she "felt" the products and that they are like "Om in a bottle." – My Zen Skincare 
People are looking for simple and effective self-care and skincare options to help them maintain their youthful appearance. My Zen Skincare offers a range of products that are great anti-agers for your skin, here's a look at a few of them! 
The Duo: Edelweiss for your Eyes will help you to say "Goodbye" to dark circles and crow's feet! 
The Duo: Edelweiss for your Eyes is a quick-drying serum used to fight crow's feet around the eyes and lines around the lips with fine line smoothing and collagen enhancing active ingredients.
You can pamper and perfect the area around your eyes with this serum. This peptide anti-wrinkle formula tackles crow's feet. The Edelweiss stem cells help to improve collagen and smooth the appearance of wrinkles. My Zen's other ingredients smooth the skin's surface and this reduces the appearance of harsh wrinkles. They nourish the skin and improve its natural renewal ability. My Zen Edelweiss for Your Eyes clears follicles to prevent inflammation, brightens the skin, protects, moisturizes, and has antioxidant benefits.
The Wakame Stem Cell Eye Cream is an intense moisturizer, and alongside the active cosmeceuticals in the Edelweiss for Your Eyes, it prepares the skin for the powerful effects of the Wakame Stem Cell Eye Cream's moisturizing and healing properties.
"Wakame" Stem Cell Eye Cream
This stem cell eye cream is packed full of natural ingredients, it is ideal for use once or twice a day around your eyes. 
Peptides are essential amino acids that your skin needs and that is in a form that can penetrate the skin. We all know that vitamins C and E are great for your skin in general but they also help treat dark circles around the eyes. 
For instance, MSM enhances collagen and elastin as well as helping to drive the other ingredients into the skin. Alpha arbutus reduces age spots and hyperpigmentation and the Chinese herbs that star in this formula are lu hui (aloe leaf), xiang ri kui (sunflower), fu pen zi (raspberry), huo ma ren (cannabis sativa seed), zhi shi (bitter orange), chen pi (citrus peel), jiang huang (turmeric), gan can (licorice root), hai zao (seaweed), lu cha (green tea flower), and tian shu kui (geranium).
Along with an impressive list of Chinese herbs, peptides, and plant stem cells are the stars of this cream that help to treat dark circles and bags. It deeply moisturizes the delicate skin around your eyes. 
My Zen- Your Daily C Elixir 
Vitamin C is highly potent and proven anti-oxidant and anti-ager. It assists in collagen production which can help to repair damaged or aging skin. My Zen Your Daily C Elixir is one of your ways to fight free radicals with a combination of Vitamin C and a strong mixture of botanical actives. Nano-structured water makes the ingredients highly bio-available. 
This formulation preserves the integrity and function of your skin by giving it a deeper ability to fight free radicals. Geranium oil brings centuries of skin restoring properties to this formula and the bee propolis helps to preserve the integrity of your skin. This formulation will nourish, and balance your skin. It also enhances the absorption of serums and creams.
This elixir also contains Astragalus; this stimulates circulation in subcutaneous tissues and gives your skin more suppleness and adaptive energy. It helps to prevent wrinkles, combat inflammation and generally rejuvenates your skin. It also works very well as a soak for acne, psoriasis, and eczema. 
It's so simple to use! Shake before using and Spritz the My Zen Your Daily C Elixir on the face, neck, and décolleté after cleansing and before serums and moisturizers. 
"Morning and night – take time for you – create your rituals -Om. You are born with a certain amount of heavenly Qi to use in your life before you move on – use it wisely – balance helps you do that. BALANCE is our PASSION; make it yours" – My Zen Skincare