The colder months are a great time to enjoy delicious, hearty meals like dense stews, mashed potatoes, and hot chocolate. The problem is, with a diet like that you'll be sure to pack on the pounds before spring rolls around again. Fortunately, there are plenty of healthy and tasty substitutes for popular treats that prove "flavorful" and "nutritious" aren't always mutually exclusive. Here are seven guilt-free substitutes for some classic comfort foods: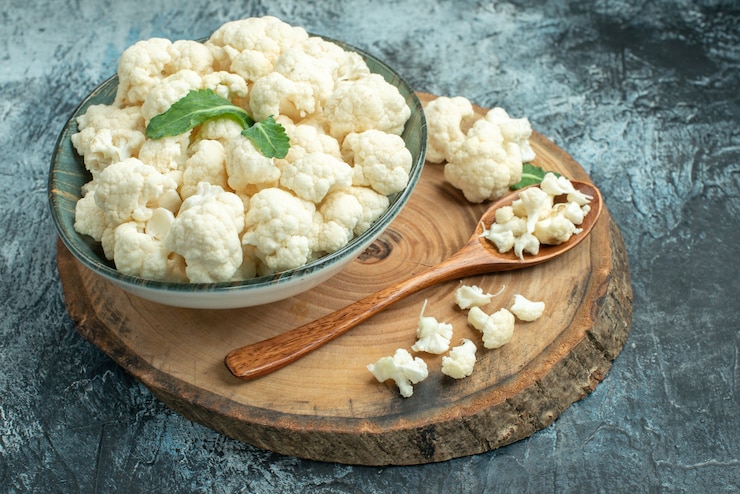 Cauliflower instead of mashed potatoes. Substituting cauliflower for potatoes is a healthy alternative that's gaining more and more popularity—and for good reason. When prepared correctly, cauliflower mimics the texture and taste of mashed 'taters, with fewer calories and carbs. Boil a helping of cauliflower until tender, then pour off the water and beat it with a mixer to the consistency you like. Top with fat-free sour cream, fat-free cheese, Butter Buds, and/or Molly McButter. Reheat each serving in the microwave for two minutes until piping hot. Add chives, bacon bits, salt, and pepper as desired, and serve.
Spaghetti squash instead of spaghetti noodles. Spaghetti squash isn't nearly as carb-heavy as noodles, and it contains nutrients like vitamins A, B-6, and C, as well as omega-3 essential fatty acids. When baked or microwaved, this veggie can be shredded into spaghetti-like strands with a fork and enjoyed with any tasty sauce of your choosing. Top with lean chicken breast or seafood for a healthy and delicious boost.
Sweet potatoes instead of white potatoes. No doubt you've already encountered this popular substitution—but a reminder never hurts! Sweet potatoes are filling and delicious, rich in vitamin A, and contain more vitamin C and fiber than white potatoes—with fewer carbs and calories. That said, it's still healthiest to eat sweet potatoes baked and save sweet potato fries for occasions when you want to treat yourself.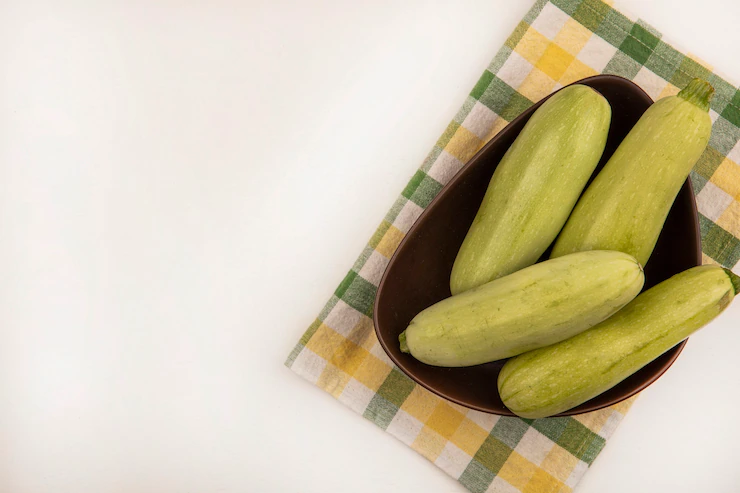 Tea instead of hot chocolate or coffee. Tea is full of antioxidants and may, according to several studies, help lower the risk of diseases ranging from Parkinson's to many different kinds of cancer. It's also great for weight loss, especially when sweetened naturally with stevia or xylitol. That said, if you just have to have a cup of hot chocolate after some time out in the cold, find a healthy recipe online and make your own without the sugar and corn syrup in a commercial hot chocolate mix.
Thinly sliced zucchini or eggplant for pasta-free lasagna. Layer all that delicious low-fat ricotta cheese and tomato sauce between zucchini or eggplant slices to cut down on the carbs in this classic dish. Both zucchini and eggplant are low in calories and full of nutrients and antioxidants, making them healthy replacements for pasta.
Baked vegetables instead of potato chips or French fries. Delicious chips and fries don't have to come from a greasy fast food bag. For nutritious chips, try slicing squash, radishes, beets, sweet potatoes, zucchini, apples, or any other fruit or veggie you like, then seasoning the slices and baking them in the oven for a delicious, crispy treat. If you're craving fries, cut carrots, zucchini, asparagus, eggplant, or another veggie of your choosing into sticks. Brush them with olive oil if you like, then season them with Parmesan cheese, flaxseed, ground nuts, oats, or sea salt before baking.
Health-conscious homemade soups instead of salty store-bought brands. There's nothing like a warm bowl of soup or stew on a chilly day, but the condensed canned soups you buy at the supermarket are often loaded with cream and sodium. When making soup at home, use low-sodium stock, plenty of herbs and spices for flavor, and cauliflower puree in place of cream to create a thick, smooth consistency. Add nutritious, low-calorie veggies like spinach, kale, and carrots, as well as beans and chunks of lean meat for protein. You may never buy a can of soup again!
About author: Warren Honeycutt, author of Get Lean for Life: 7 Keys to Lasting Weight Loss, www.getlean.guru