A healthy lifestyle is something that is created. It's all too easy for us to slip into bad or unhealthy habits, but when you start feeling the effects of your bad choices then it is time to go create and bring on some much-needed change.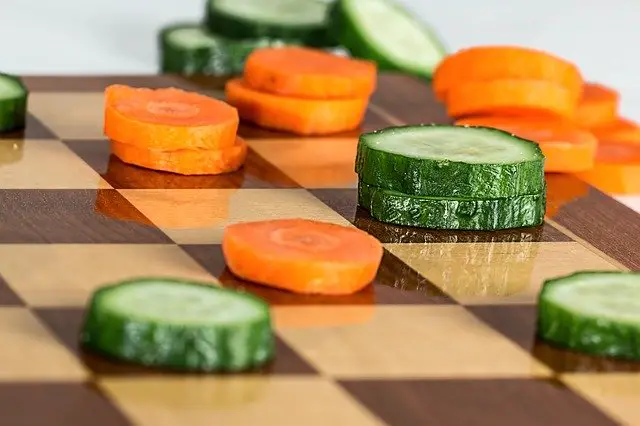 Nudging Change
Sometimes we need a little push or a nudge toward creating change. When we begin to experience low energy, digestive issues, become more susceptible to cold and flu bugs, or struggle to rest well, it is time for a change. 
There are many ways in which an unhealthy lifestyle may impact you, chronic conditions like IBS are on the rise, as is Type 2 diabetes and of course our heart health suffers if we don't pay attention to our cardiovascular system. Stress is also a big factor in our daily life, if it is not managed well then this can exacerbate any existing symptoms you may have. Stress ages you and depletes you, whatever your health regimen is, factor in some time for rest and finding balance! 
Moving Forward 
Often, we will get little warning signs; these may show as headaches, low energy, and lethargy, or just feeling generally under-par. This is a cue from your body to give it some attention and refocus your health routine. Listen to your body rather than ignore it! 
Sometimes we are so fixated on the business of our day that we lose ourselves in the day. Moving forward to better health means paying some attention to your body's needs – it only works well for you when you treat it and serve it well. 
Here are some tips to help you create a healthier lifestyle! 
Take a step back and look at your health objectively. As human beings, we are great deceivers to ourselves! Think about how you are feeling physically, mentally and emotionally. Be honest with yourself and then put a simple plan in motion to course-correct! 
Get some advice on your health. Sometimes you may need a little check-in with your health professional or physician. Of course, we can only see what is on the outside in terms of our health, and sometimes those external signs of something being wrong don't show up straight away. You could also look around for gyms that do free health checks. 
Boosting your immune and digestive system is vital to your health. These are key areas that suffer from a bad/unhealthy diet. Even when you are eating fairly well you may still be lacking adequate amounts of vitamins and minerals that support and protect you. 
As mentioned above, manage your stress level. Stress eats away at your body and negatively affects you in numerous ways. Make time for things you love to do and give your body the time it needs to regenerate. 
Overall, modern times mean that we are accustomed to being overly busy, running around, trying to get work done and achieve the next item on our to-do list. Too often we find ourselves eating out or consuming quick meals and snacks that lack the fundamental and essential vitamins and minerals our body needs daily. This is an issue that Supplements Studio is passionate about and has been determined to solve! They were created with the desire to help people get more energy, feel younger, and live a healthier and more balanced lifestyle. 
That is why their supplements are made with the highest quality, most natural, whole-food ingredients! 
"Supplements Studio was created with the main goal to make better quality, natural supplements for affordable prices. We do not add any fillers or preservatives, Stearates, Silicone Dioxide, or artificial ingredients to our products. Our supplements are Gluten Free, Soy and GMO-Free, Vegan or Vegetarian, made in USA in FDA regulated facility and third party tested. Product quality and our customer satisfaction is our top priority"- Supplements Studio  
Probiotic 50- An Optimal Probiotic
This is a 3 in 1 supplement for a healthy digestive system; it is probiotic, prebiotic, and rich in digestive enzymes. 
This advanced potency formula – Probiotic 50 Billion CFU has 10 Strains that are contained in Acid-Resistant DRcaps (delayed-release capsules). This allows the strains to survive in your stomach acid and reach your intestines effectively. 
These capsules are shelf-stable so there is no need for refrigeration. Packaged as 60 capsules, this is an adequate 2 months supply based on one capsule per day. However, as they are so effective and potent, one capsule per day will serve you well and give your gut something to thank you for- plus it will extend your supply to 2 months! 
"Supplements Studio prides itself on providing top-quality probiotics for men and women internationally. Our probiotic blend won't disappoint. We provide the best multi-enzyme supplement for digestion, leaky gut, bloating and more. From our advanced acid-resistant Delayed-Release capsules to our prebiotic Inulin extracted from Jerusalem Artichoke"- Supplements Studio 
This supplement is the winning recipe for men and women to achieve a healthy gut and healthy life. Overall, it is a great immune system support! 
Probiotic 50 is GMO-free and contains no Preservatives, Soy, Dairy, Sugar, Gluten, Shellfish, Nuts, Wheat, or Artificial Colors
Optimal DIM
This supplement works to achieve optimal estrogen balance and both women and men may benefit from OPTIMAL DIM. It can help to balance estrogen levels, fight hormone based weight gain and weight loss resistance, as well as provide additional support for your immune system.
OPTIMAL DIM contains "Diindolylmethane", this is a phytonutrient naturally found in cruciferous vegetables such as Broccoli, Brussels sprouts, Kale, Cauliflower and more. When Diindolylmethane increases the "good" estrogen metabolites, there is a simultaneous reduction in the levels of undesirable or "bad" estrogen metabolites. Optimal DIM is enriched with Organic Garlic and Organic Lemongrass for superior antioxidant benefits! 
"As much as we try, we cannot consume enough of cruciferous vegetables every day to maintain a perfect hormonal balance in our body. Our OPTIMAL DIM supplement is fortified with ORGANIC Whole Food blend and Sunflower Lecithin/BioPerine Proprietary Absorption Complex. It's formulated in DRcaps which help protect the ingredients from stomach acid so you get the maximum benefits with enhanced absorption"- Supplements Studio 
It is made with Organic Whole Foods; these are All Natural & All Vegan. This means the supplement you buy contains no fillers, magnesium stearate, titanium dioxide, preservatives, dairy, gluten, wheat, nuts, eggs, shellfish, soy, and gelatin. A GMO-free way to a healthier you! 
Supplements Studio is your go-to source for effective, affordable, and most importantly natural supplements for a healthier lifestyle!
* In partnership with our friends at Supplements Studio  * Photo courtesy of Supplements Studio 
* The information available on ewellnessmag.com, including text, graphics, and other materials are for informational purposes only. Reliance on any information in ewellnessmag.com is at the user's own risk. Sponsored product placement may appear in the article. The visitor of this website acknowledges that the information available on or through ewellnessmag.com is not and is not intended to be a substitute for professional medical advice. Copyright © 2022 Brawo Press, Inc. All rights reserved.