The holiday season is traditionally a time for gathering with friends, and family, to chat, to laugh, to connect, and to love… and to also share great food and drinks. Food and drinks bring people together as the holiday season is generally a time of indulgence in many ways (Therein lies its beauty!) Holiday time is a snapshot, a few days or a few weeks where you can relax a little, unwind a little and take a much-needed break from the mundane. The holiday season is a treat!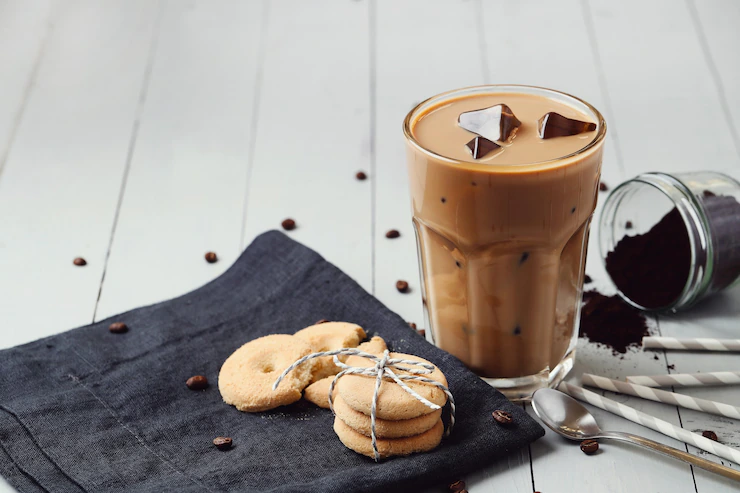 With all the bliss in the air, it's easy though to revert to old ways and unhealthy habits. The important thing is to have fun, relax and treat yourself, but what if you could do so while still making smart and healthy choices? Wouldn't that be a dream!
Our indulgences can have a healthy twist to them and still count as a "treat", especially if we have committed to a journey of health and wellbeing. We don't need to allow all our good deeds before the holiday season to unravel or fall by the wayside. We can indulge, healthily while preserving all the traditions we've always loved and still have a fantastic time just catching up with the joy in life. 
Healthier Holidays, Drink Side! 
Alcohol is often on the table at many holiday time events and gatherings. It helps us to switch off and lower our guard and so it's understandable why it plays such a main role. 
However, it can thwart our efforts to be healthy as we lose our sense of limits once we have had a few drinks. Naturally, you may eat more as you drink also. We still want comfort and indulgences when it comes to our Thanksgiving and Christmas tables, but it's possible to get that sense of enjoyment while still fostering healthy habits that nurture our bodies as much as it nurtures our souls. 
Rather than throw caution to the wind, we can step back a little and plan. As individuals, we can hold onto our health goals, and as family members and friends, we can support others (and ourselves) in our circle to have fun, but be healthy with it too. 
Here are some tips for a healthier holiday season! 
•      Party hosts! If you are hosting a party or a holiday season catch up, aim to provide a broad mixture of food and drink. There are many healthier options for food and snacks; these may be lighter in calories and lower in fat and sugar. Help your people be healthier without losing out on any fun simply by offering healthier versions of their favorite indulgences.  
•      Alcohol-free drinks! The holiday season doesn't need to mean overdoing the alcohol. You can still indulge in a drink or cocktail, albeit a healthier one! Try to avoid too much alcohol by spacing out your drinks, drinking more water in between to hydrate you, or simply by getting a little creative and maybe making some alcohol-free cocktails. Alcohol-free cocktails can be a great option for anyone watching their weight, as well as those with an ailment or condition that means alcohol is off the menu for them. Good times can be had! After all, it is the company that truly makes a holiday season special!  
•      Warming spices and punchy flavors! Adding flavor to what you are indulging in means you'll give your taste buds a great experience, so much so, that it may reduce the desire to keep picking at more food. If we aren't fully appreciating what we are eating, we are more inclined to look for more food because our hunger has not been satisfied! 
You can add warming winter spice flavors to your drinks such as cinnamon, ginger, and clove; they'll warm you up and taste awesome too… on desserts, hot drinks, or you could even try a healthy (alcohol-free) mulled wine recipe!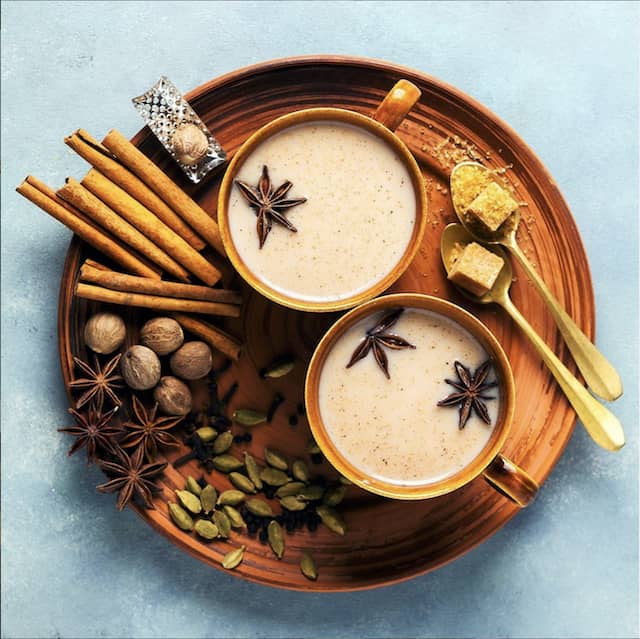 However, you decide to spend the holiday season, aim to make it a healthy, happy one! Red Espresso is a company that thrives on passion for health and wellness and they offer variety and healthy options for their customers. Since 2005, they have created their revolution in the beverage industry. 
"Who doesn't love a creamy, indulgent hot beverage during the holidays?! The great conversations that happen when we gather friends and family always taste much better when we have a delicious drink in our hands. From eggnogs to spiced lattes and hot chocolates… it's hard to resist a cup of soothing, sugary goodness. Unfortunately, most of our traditional go-to holiday beverages are packed with empty calories and lack nutritional value. Luckily, there are a few modifications we can do so that these treats can benefit the body too. We've adapted some of the holiday classics so that they do a lot more than just indulge – these recipes are also packed with health benefits"
– Carolina Tristao, Head of Operations, Red Espresso USA
Red Espresso has successfully created healthier versions of many of the world's favorite drinks – from chai and matcha to iced tea. Red Espresso has inspired caffeine-free drinkers and healthy lifestyles through their grounded and unwavering passion for simple ingredients and true flavors.
The "5-Special"  
As we're all in the Holiday spirit, here is a treat from Red Espresso to you! A selection of "5-Special" taste bud twirling, recipes that will leave a long-lasting Holiday smile on your face, and not just because they are healthy! Hot options, alcoholic options, and even cleansing options for the day after too much indulging! Here they are, the "5-Special" recipes right from the team at Red Espresso!
For those in full Holiday spirit, we bring forward the "Spiced Chai Vegan Eggnog". While if grandma's key lime pie was never really your favorite, we've got you covered with the "Sweet Beet Hot Chocolate". If you're looking to snuggle in on the couch and relax, we've got something for that too, with the mighty "Gingerbread Turmeric Latte". While if you're wanting something bolder, to take a bit off the edge, we're here for you with the "Christmas Rooibos Cranberry Cocktail". And for all of those, that simply couldn't resist trying all four of the recipes at once, we have a helping hand for you too, a fifth one, that will help you bring your Holiday vigor back, "Apple Coconut Rooibos Cleanse".

Spiced Chai Vegan Eggnog
Makes 4 cups about 6 x 6-ounce servings
Vegan friendly
Ingredients
2 x cups of unsweetened almond milk (or other plant milk of your choice)
15-ounce can of full-fat coconut milk
4 x red espresso® instant spiced chai latte sachets OR 8 x tablespoons of red espresso® instant spiced chai latte powder
2-ounces hot water
6 – 7 medjool dates (pitted; pre-soak the dates)
2 teaspoons of vanilla extract
1/8 teaspoon fine sea salt
Instructions
Place a medium saucepan over medium-low heat. Add the unsweetened almond milk and coconut milk. Bring to just a simmer, then remove from heat.
In a mug, add the hot water to the instant spiced chai latte powder and mix into a paste
Add the chai paste to the heated almond milk and coconut milk and stir well.
Pour the chai milk mixture into a blender. Add 6 pre-soaked dates, vanilla extract, and salt.
Blend until completely smooth, 1-2 minutes. Taste and add the remaining date if you'd like it a little sweeter.
Pour into a container with an airtight lid and refrigerate until ready to serve.
The nog will thicken as it cools.
Stir before serving. Serve plain either warm or chilled (your preference)
Sprinkle a little nutmeg over the top. Keeps refrigerated for 3-4 days.
Optional: with or without a splash of rum, or use as a coffee creamer (delicious)!
 
Sweet Beet Hot Chocolate
Ingredients
Instructions
Add all the ingredients to mug and add 30ml (or 40ml) hot water to mix into a paste
Add hot milk or full-fat coconut milk
Gingerbread Turmeric Latte

Prep Time 5 minutes
Total Time 5 minutes
Servings 1 cup
Ingredients
Instructions
1. Add red espresso® Golden Turmeric Latte Mix, allspice and nutmeg to your cup
2. Add coconut oil and hot water to the cup and mix into a paste
3. Heat plant milk and pour into cup
4. Serve with gingerbread

Christmas Rooibos Cranberry Cocktail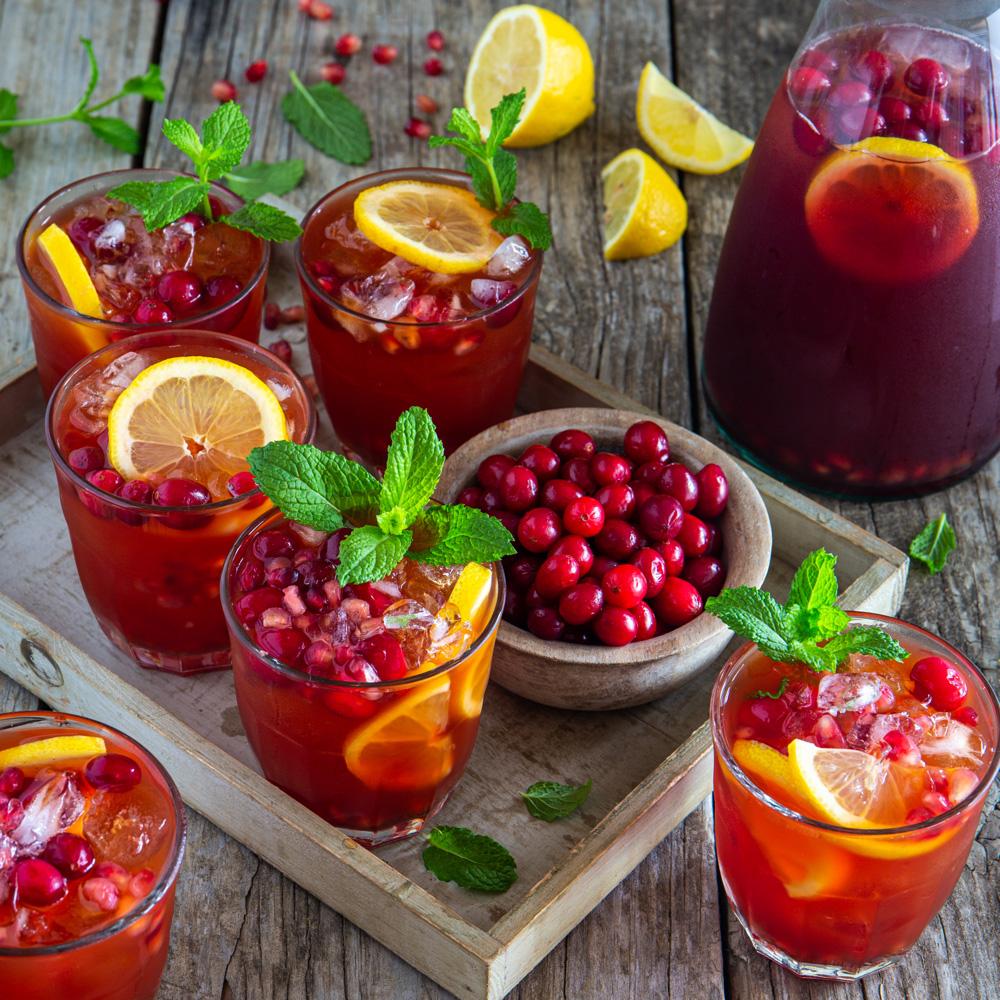 Ingredients
250ml or 8.5-ounces red espresso® Rooibos tea
750ml or 25-ounces cranberry/berry juice
At least 125ml or 4.25-ounces vodka (optional)
1 lemon, thinly sliced
Handful of fresh mint leaves
Cranberries and pomegranates
Method
Mix all ingredients in a large pitcher or punch bowl and leave to stand for an hour or more.
Pour a glass of delicious punch or mocktail
Garnish with additional mint and cranberries or pomegranates and serve.

Apple Coconut Rooibos Cleanse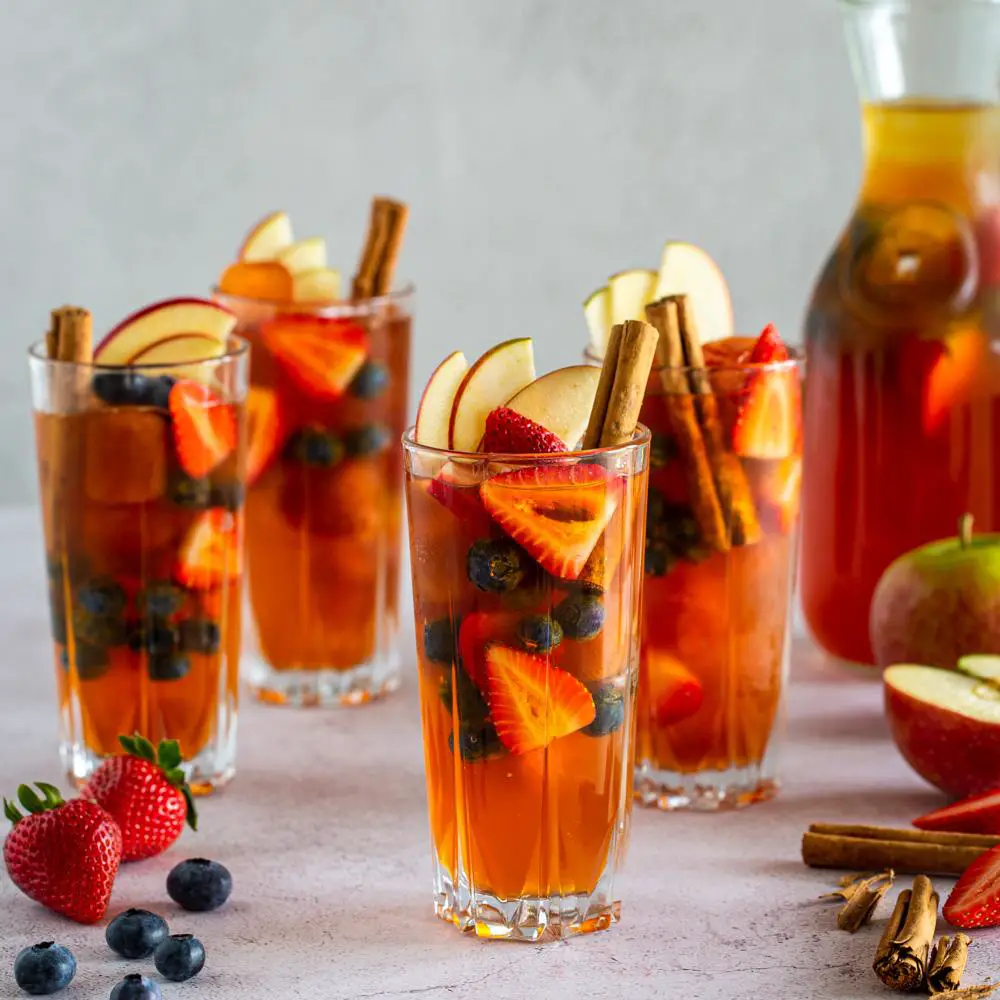 Makes 2-4 glasses
Prep Time: 1 hour
Active Time: 10 minutes
Ingredients
2 x cups coconut water
60ml or 2-ounces red espresso®Rooibos tea
1 x apple (type of your choice), thinly sliced and de-seeded
2 x Strawberries
6 x blueberries
1 x cinnamon stick
Ice cubes (or Rooibos tea ice cubes)
Directions
Prepare red espresso® Rooibos – using your french press
Scoop 14g (2 tablespoons) red espresso® rooibos per cup
Add more red espresso® rooibos to adjust the strength of the brew
Fill the cylinder with hot water (water should be just below boiling point)
Stir gently
Set the plunger on top of the glass cylinder without pushing down to retain heat
Allow red espresso® Rooibos to brew for 2-3 minutes
Press down plunger slowly
Fill a glass with ice blocks. Pour 2/3 coconut water and top up with red espresso® Rooibos tea. Stir well. Add in the apple slices, strawberry slices, blueberries and cinnamon stick. To make Rooibos ice cubes, make extra red espresso® Rooibos tea and then freeze in an ice cube tray! Using Rooibos tea ice cubes will prevent your tea from becoming diluted.
Chill in the refrigerator for an hour before serving.
Whether you love the refreshing taste of Rooibos, the functional health benefits of superfoods, or the heart-warming goodness of chai, there's a red espresso® flavor to suit the holiday season and your lifestyle!
"In 2005, we created the world's first Rooibos tea espresso as a naturally caffeine-free alternative to coffee for people who were unable to drink caffeine or looking to reduce their caffeine intake. We created a range of café-style Rooibos drinks and became famous for our much-loved Rooibos red cappuccino® and red latte®. In the process, we won six international awards for pioneering healthy café culture and inadvertently attracted many consumers who had no health concerns but who couldn't get enough of red espresso®'s delicious flavor!"- Red Espresso 
* In partnership with our friends at Red Espresso * Photo courtesy of Red Espresso
* The information available on ewellnessmag.com, including text, graphics, and other materials are for informational purposes only. Reliance on any information in ewellnessmag.com is at the user's own risk. Sponsored product placement may appear in the article. The visitor of this website acknowledges that the information available on or through ewellnessmag.com is not and is not intended to be a substitute for professional medical advice. Copyright © 2022 Brawo Press, Inc. All rights reserved.