Keeping yourself healthy is a show of love and dedication to your wellbeing. It also means that as well as valuing yourself, you value the people around you that love and care for you and want to see you prosper in all aspects of life.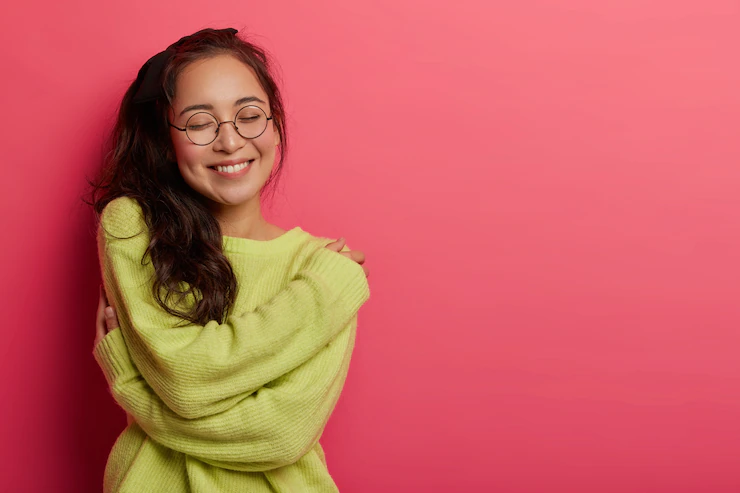 The "lockdown life" has fueled many of us to take stock of where we are and where we would like to be, and if that is what you have made some progress on, then you deserve a pat on the back! We all know how easy it is to slip into unhealthy habits, we have all been there. Whether it has been one too many indulgences after dinner, or one too many drinks at home, it is incredibly hard to be "good" all the time! But unhealthy habits are just like healthy ones, they stick until we change them.
Looking after yourself means getting back on track when you have veered off course. And this is something we can all achieve with a little bit of clarity and focus. Your health is something that you rely on day to day to enjoy the things you love to do as well as the more mundane daily activities or life demands.
Loving yourself healthy
Loving yourself healthy may look like getting back into exercise, eating better as often as you can, getting more rest, and avoiding triggers that may contribute to stress and anxiety. It may also look like spending more time on things that bring you emotional fulfillment, such as, quality time with family and friends, or utilizing more time to spend on a hobby you have.
There are many aspects to health and they encompass our physical, mental, and emotional wellbeing. The more you can do to connect and support these aspects of health, the better you should feel and look!
As we get over the worst of the pandemic, we can begin to spread our wings a little and participate as well as experiment with life again. And for that, we need energy and wellness!
For some of us, we may have been inspired to start something new during the lockdown, whether that's a fresh home workout, a new hobby, or an upgraded nutritional focus. And that is a wonderful thing because great things can happen with the smallest hints of inspiration! Showing yourself some love fortifies self-care and enables you to take more bites out of life!
Bites of Luv Botanicals, the offshoot, the brand was created through the pandemic with inspiration, love, and focus.
Bites of Luv is the culinary creation of life-long vegetarian and Venice Beach local Jennie Bobert. Originally from Houston Texas, Jennie quickly embraced the healthy food lifestyle of Southern California, her brand Bites of Luv, was born from a desire to share healthy treats with her friends and family.
Bites of Luv are made with Luv, to be shared with Luv!
Her vision has grown from one delicious and nutritional snack- the original Bites of Luv super-food treat, to a brand that includes a variety of vegan, gluten and soy-free cookies, raw bites, and granola. There is now an entire line of healing botanical powders filled with adaptogens and nootropic ingredients with a portion of all profits supporting local animal charities- courtesy from Bites of Luv! 
"The accessibility to information has come a long way since starting my original product line 7 years ago and I was quite excited to start my healing journey as I learned more about the magnificent properties of adaptiveness and other botanicals. Knowing that proper gut health is at the core of overall health I wanted to start there!"- Jennie, Bites of Luv
Jennie looked into products that already existed and researched more about what works and how in the body. She didn't think any of the products that she was coming across were exactly what was needed. She began to experiment more and eventually crafted her proprietary blends for gut health, collagen building, weight loss, energy, focus, and reduced anxiety, and better sleep.
"I couldn't believe that what began as a desire to improve my health led me to create an entirely new product line and offshoot brand I now call Bites of Luv Botanicals!"- Jennie, Bites of Luv  
Here are two products from Bites of Luv that you will surely love! Luv My Gut and Luv Me Slender!  
Luv My Gut
"Luv My Gut" which promotes digestive health, includes Magnesium Citrate, L-Glutamine, Spirulina, Acacia Fiber, and Vitamin C.  
The Acacia Fiber acts as a prebiotic; this supports populations of good bacteria which help to keep a healthy microbiome. 
Glutamine works as an energy source for intestinal and immunity cells while also maintaining the barrier between the intestines and the rest of the body. This helps prevent harmful bacteria or toxins from moving into the rest of the body. 
Spirulina is blue-green algae. It is known as a miracle food for many reasons but Bites of Luv used it for their gut health supplement. Spirulina's many nutrients are integral to promoting excellent digestive health.
Luv Me Slender
"Luv Me Slender" was created to help with Jennie's weight increase. She found the results to be extremely swift once she began using them regularly. It's a notable point that large numbers of people reported weight gain during the lockdowns of our recent pandemic. As much as 35% of us globally! 
L-Tyrosine is an amino acid that helps support the most important neurotransmitters, helping increase stamina while improving your mood- especially after high stress depletes your norepinephrine stores. 
Moringa, another miracle adaptogen, helps brain health, strengthens bones, and improves overall energy and focus.  
Tulsi is also known as "Holy Basil" is great for lowering blood pressure and cholesterol by reducing cortisol levels. 
Rhodiola Rosea and Cordyceps have both been shown in studies to improve exercise performance.  
Ashwagandha Root is an adaptogen that helps increase energy but is even more noted for its ability to stabilize blood sugar. It has incredible anti-inflammatory properties and has even been studied to combat neurodegenerative diseases.  
"After a few months of using these new botanicals products personally, I was excited to be able to share my recent studies into Ayurvedic medicine and the healing properties of plants and adaptogens. Using these unique plant varieties combined with essential amino acids, I feel like I have found the perfect proprietary blends to help those, like myself trying to achieve their inner health goals"- Jennie, Bites of Luv
Bites Of Luv is an entirely vegan, gluten-free, and soy-free brand. Show yourself some love with Bites Of Luv! 
* In partnership with our friends at Bites Of Luv * Photo courtesy of Bites Of Luv
* The information available on ewellnessmag.com, including text, graphics, and other materials are for informational purposes only. Reliance on any information in ewellnessmag.com is at the user's own risk. Sponsored product placement may appear in the article. The visitor of this website acknowledges that the information available on or through ewellnessmag.com is not and is not intended to be a substitute for professional medical advice. Copyright © 2022 Brawo Press, Inc. All rights reserved.