After many quick-fix fails, the beauty of something more long-lasting and seemingly effortless sound a total treat! It is so common within the health and beauty market to seek out the quickest solution that offers some type of remedy- yet it is not always the best one. Be it in terms of quality, effectiveness, ingredients, and ease of use… there are many things to consider!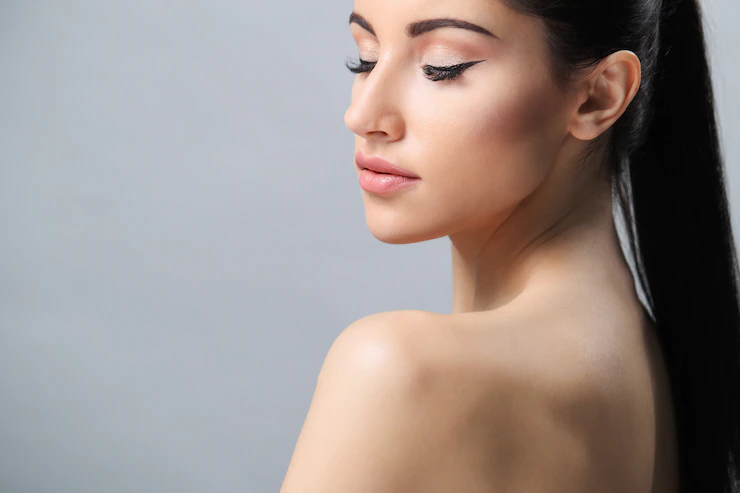 Our appearance is something that we should all value and makes the most of, when we feel better about ourselves we generally feel much better within the world that surrounds us. And beauty shouldn't be an uphill climb, as long as you find the right products and cosmetics that make the best of what you naturally have. And this should be the ultimate goal! 
Avoiding quick-fixes in favor of longer-term benefits with naturally enhanced products can also save you a lot of time and money down the line. 
Enduring Beauty
Skincare and cosmetics are just a part of enduring beauty- beauty that lasts always begins from within.  Here are some ways you can make a difference and move toward longer lasting beauty! 
Water. It is easy to become dehydrated, often without even realizing that you are. Ensuring that you are drinking enough water allows your body and its systems to work and function at their best. Water nourishes your skin and body just as food does! 
Get enough rest. Rest is just as important as work and play. During rest, your body regenerates and rejuvenates itself. Sleep is one of the best anti-agers and it costs you nothing! At least 7-8 hrs. of sleep per day is ideal. 
Exercise and make time for movement. It is one of the greatest gifts to our health, skin, and beauty that we can give- the gift of movement. Movement encourages flow and optimal function for your body. 
Remove your make-up at the end of each day and treat your skin with love. Old make-up and cosmetics clog up your skin, establish a good skin care regimen that cleanses and moisturizes your skin well. 
Choose natural products that work well with your body on all counts. This is the beauty of natural products- they aren't just good for one thing! Many natural remedies have a whole range of benefits and the results from natural solutions are longer-lasting as well as far-reaching upon your health and beauty overall. 
Many more women now are opting for products with a natural edge; honest products that are transparent in their ingredients as well as the expected results. That being said, not all organic or natural cosmetics measure up! And we are left down-hearted or a little bit cheated when this happens. But not all is lost; surprisingly you are not alone in this! This is the reason that Simply Naked Beauty was founded! 
Simply Naked Beauty
Simply Naked Beauty was born from a long trial and error period of testing different organic make-up and skincare to find the best ingredients for their products. Simply Naked Beauty wanted products that would be kind to skin and leave people feeling beautiful, clean and revitalized. And all this effort to have you looking a million bucks whilst still keeping your savings accounts in place! 
Simply Naked Beauty considers you as part of their own because you share the same focus and goals for your health and skincare- simple, transparent, and helping you to feel and look great. 
Now that you're in the Simply Naked Beauty family here's a few things you can expect from their lineup of makeup and skincare:
Easy to use and long-lasting products
Produces results you want and will value
Natural and Organic minerals form Simply Naked Beauty! 
What Women Want
Simply Naked Beauty's founder owns a chain of specialist beauty salons in Australia. Over time, thousands of women told the company of their dislikes, likes, loves, and must-haves from their makeup and skincare. 
"With respect to their answers, we sourced high-quality ingredients and made concoction after concoction testing them all on ourselves- never on animals. Knowing how important the right results are to you and me, we remixed and remixed until we had those EUREKA moments finding just the right ONE. When the critical, discerning public verified that we indeed had the RIGHT ONE, that's when Simply Naked Beauty was truly born"- Simply Naked Beauty
So, welcome to the Simply Naked Beauty family! Here's a little overview of a few products from their skincare and beauty line! 
3D Fiber Lash Mascara with Growth Enhancing Serum 
"The Gold tube was designed to give you long and beautiful lashes that last all day while getting that added nourishment from the Organic Castor oil! The Gel and Fiber tubes allow you to lengthen and add volume where you like with a more natural finish rather than using a 1-step mascara where you have to continually layer it." – Simply Naked Beauty
Lash Science is made from natural, hypoallergenic, non-irritating and non-toxic ingredients that are perfect for sensitive skin. 
Lash Science Gold is made from natural/non-toxic ingredients just like the lash growth serum is made with 100% USDA Certified Organic Castor Oil. 
Never tested on animals, cruelty-free & paraben-free.
Lash Science Gold uses a black mascara gel base and black fibers to create massive volume in 5 minutes. Lash Science 3D Fiber mascara will give you the most volume and length outside of extensions! 
 "Our gel formula is an advanced and proprietary formula distributed only by Simply Naked Beauty and has the highest customer review rating on the market. It is designed to create massive volume and never clump. Lash Science Gold includes 3 tubes, our standard Lash Science Fiber and advanced nourishing mascara that aids lash growth. Lash Science will last all day; it is waterproof and smudge-proof"– Simply Naked Beauty
Some application tips for Lash Science Gold! 
Ensure the base coat of Nourishing Mascara (Gold Tube) is applied sparingly with the tip of the wand. Remember, less is more! If too much is applied, the base coat will not dry and the whole sequence will be messed up or if it does dry, it will be very difficult to take off.
Lash Growth Serum, Mascara Gold with Castor Oil 
This product is made using USDA Certified Organic, Cold-Pressed Castor Oil and is 100% pure & of the highest quality!
Castor Oil is like Nature's Gold, it has many health and skincare benefits, and this includes stimulating growth for hair, lashes, and eyebrows. This natural oil has been used for thousands of years in India, China, Persia, and Greece by women to enhance their health, beauty and promote hair growth. 
Castor oil acts as a nourishing influence which helps to strengthen hair roots- this includes lashes and eyebrows too! And of course, being natural is not a chemical quick fix, this provides longer-lasting and continued benefits. 
"This serum should be applied daily for best results and many women notice significant improvements in around 6 weeks. As a note, generally, eyelashes grow on a 6-10 week cycle. An eyelash will grow and grow and reach full length, stay in for a bit and then fall out and a new one will grow. It could be 6-15 weeks depending on how fast your lash cycle is. Mascara gold will nourish the next lash cycle and because each lash is on its cycle, each one is strengthened in turn"- Simply Naked Beauty 
Organic Castor Oil
As an individual product, this organic castor oil (1oz) is as good as it gets! Simply Naked Beauty's USDA certified, 100% Organic, cold-pressed, USA made Castor Oil is ideal to nourish both your eyelashes and brows.
It comes with brush applicators that are suited for both brows and lashes. You can use it daily to nourish and condition your lashes and brows- naturally!
Simply Naked Beauty helps you improve and make the most of your beauty, body, and skin, and all-natural as well. When you're using Simply Naked Beauty to enhance your natural allure, you're using the best possible products that are known to Simply Naked Beauty! 

 
* These statements have not been evaluated by the Food and Drug Administration. This product is not intended to diagnose, treat, cure or prevent any disease.
* In partnership with our friends at Simply Naked Beauty * Photo courtesy of Simply Naked Beauty
* The information available on ewellnessmag.com, including text, graphics, and other materials are for informational purposes only. Reliance on any information in ewellnessmag.com is at the user's own risk. Sponsored product placement may appear in the article. The visitor of this website acknowledges that the information available on or through ewellnessmag.com is not and is not intended to be a substitute for professional medical advice. Copyright © 2020 Brawo Press, Inc. All rights reserved.