We have all tried to make at least one New Year's resolution before. But, how many have you ever actually kept? It's okay, not many people can keep many of their New Year's resolutions. However, if you keep reading, you can make at least one resolution you will be able to keep with not a single regret!

Most resolutions involve self-improvement in one way or another. Some are far-fetched, but, some are much more tangible to achieve by far. Is one of your goals for the new year to improve your self-care? If so, you are reading the right article for you.
If you have been looking for new, better, and easier ways to wax, for example, look no further. Why? Parissa has all the solutions to all of the problems when it comes to waxing. They not only have solutions for all of your issues and questions but, they also have every aspect that you probably have never even thought about covered. Parissa is not only convenient, but Parissa is also the best and most trusted brand when it comes to waxing products.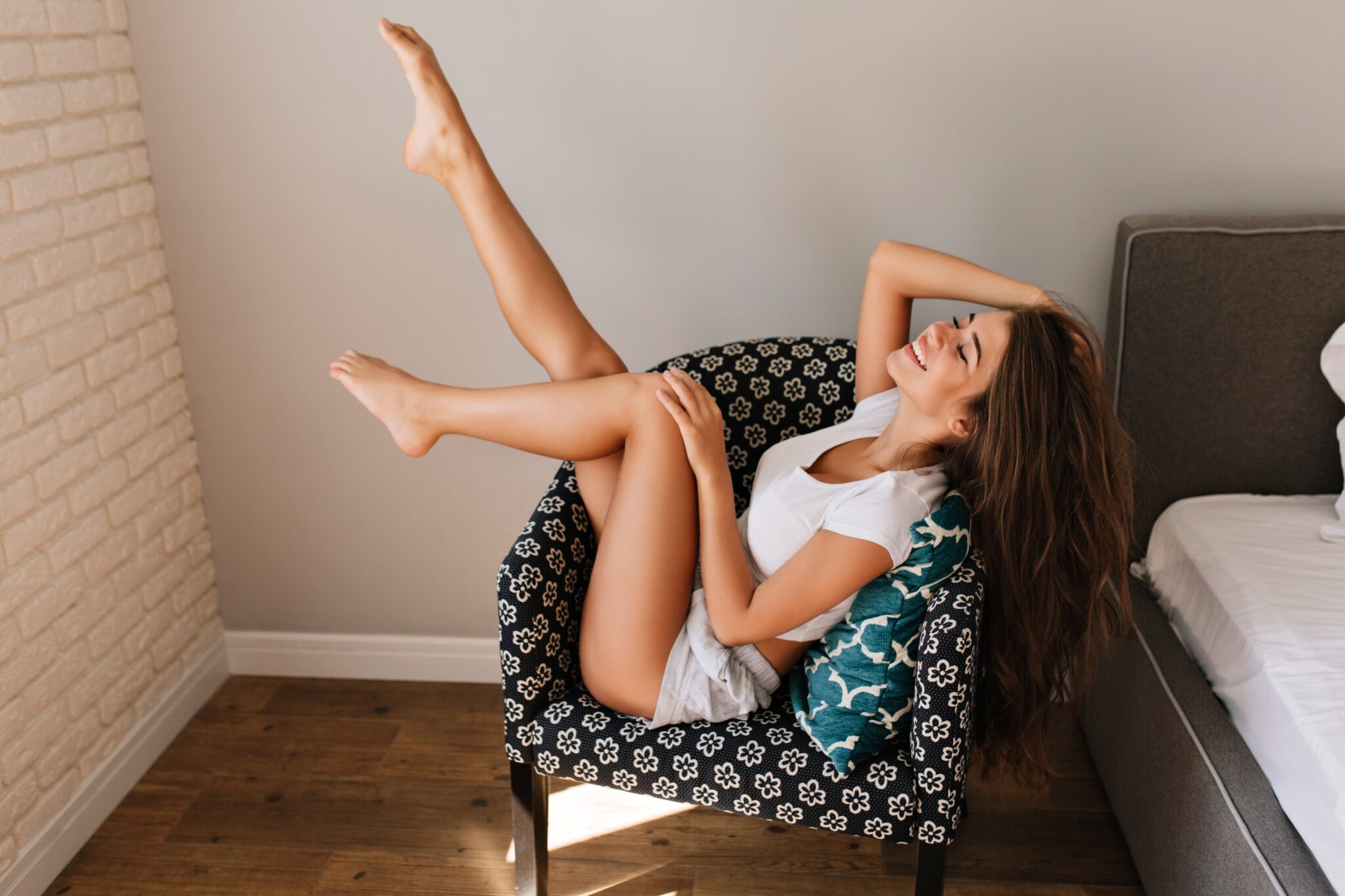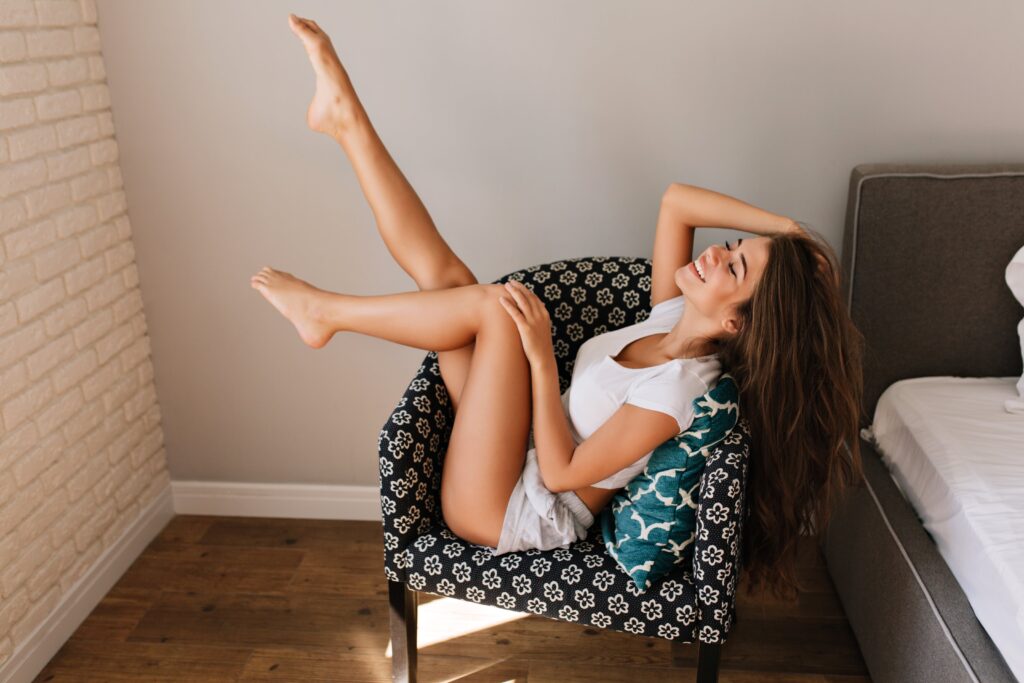 Why Should You Consider Parissa?

The question is: why wouldn't you consider Parissa? They have a track record that has extended for forty years and counting! Nothing that is not worth its salt lasts that long. Not to mention, Parissa is THE global leader when it comes to all-natural waxing products. It's a fact that to be a global leader in anything, you need to have a tried, true, and trusted product. To be a pioneer in something is no easy feat. Born in Canada, Parissa knows a thing or two about what it takes to be a pioneer.

Parissa is a brand that has had women behind it the whole way. It is safe to say women know a thing or two about waxing products. Not to say that men do not know anything about waxing products, but, women have been at it longer than men have.

Why Should You Consider Waxing At All?

One of the features of waxing that appeals to many people is that you may perform it quite easily at home (depending on the treatment area) at your convenience, saving money on salon visits and avoiding having to expose all of your body to a stranger.
It can be a very cost-effective and effective hair removal technique, with positive effects that may continue for several weeks.
Waxing provides longer-lasting results than other common techniques like shaving and depilatory lotions, which merely remove hair from the skin's surface.

Waxing has another benefit over these two techniques in that hair regrowth gets lighter and finer over time with continuous use.
Even while waxing hurts, it doesn't employ the harsh chemicals found in depilatory treatments, and as the skin becomes acclimated to the procedure, its tolerance rises, and the discomfort lessens with time.

Is It Painful To Wax?
Each person experiences pain differently, and some areas—like the underarm and bikini line—are more sensitive than others, like the legs. Therefore, it is advised to start with the legs if you have never waxed before to get acquainted with the correct technique and how it feels before going in and waxing your armpits!
​In order to give the skin time to settle down and for any redness or irritation to fade away overnight, it is always a good idea to wax in the evening if you have no plans to go out. Use of deodorants and other cosmetics after therapy is not advised.

Additionally, keep in mind that with regular treatment, the skin grows more tolerant and there are products available to assist minimize the pain.
With continued application, the pain lessens due to this as well as the fact that regrowth will get finer and weaker.


Problems With Other Waxing Products
There are several issues with waxing products that Parissa does not, can not and will not ever have. It becomes plain and obvious very quickly as to why this is. It is very easy to see why other brands have so many problems after you learn more about this wonderful and life-changing company (Parissa).

When you think about it, as far as skincare goes, if a product is harmful or has any harmful ingredients, it begins to be counterintuitive to be using them in the first place.

It simply just does not make any sense as to why people will put poisons and harmful chemicals on themselves or even inside themselves. Why do they do this? They want to feel good. But, it is hard to feel good when you are (in the end) just poisoning yourself.

With Parissa, you can feel good about the products you use because they will make you feel good about the way you look and the way you feel. There are no worries at all when it comes to using their products.


There is also always the chance of having an allergic reaction to something that you never thought you would have. It is something one should always consider when it comes to using different products that are made with known (harmful) chemicals.

Another thing to take into consideration when it comes to skincare products that are not made with one hundred percent natural ingredients is that there are usually carcinogens involved. The problem with carcinogens is scary, to say the least. Cancer is something no one ever wants to have.  

How Parissa Is Different From Other Waxing Products

One of the many ways Parissa is different from the other brands of waxing products is Parissa never uses anything harmful to you, your skin, or even the environment.

Parissa only uses ingredients that are only sourced sustainably from nature. For example, they use raw sugar, some wax from the bees, and resin from pine trees. Does that bit of information not sound sweet? It sounds a lot sweeter than a bunch of chemicals whose names you probably can not even pronounce.

The Simplicity And Ease Of Parissa

If you have any experience with some other waxing products and the techniques involved, you know it can easily be a daunting task. However, with Parissa, this is not the case. You can rest assured that using Parissa's products is as easy as reading this sentence.

Other waxing products and techniques can harm you in more ways than one. For example, a very common effect when one waxes is redness and the skin becomes irritated. You can give yourself pimples you never had before as well if you wax incorrectly. Ingrown hairs are another well-known effect of waxing that is annoying, to say the least.

Another serious potential effect of using products that are not made with one hundred percent natural ingredients is you can get a skin infection. This can become an even bigger problem if you try and remedy the situation by using even more chemicals.

Who Is Parissa For?

Parissa is for anyone who wants to have (what will probably be) the best experience with waxing any part of their bodies. Parissa is for any waxer, from beginners to experts.

If you are ready to wax easily and healthily, look no further.  Here are two of the best products from Parissa that everyone who is interested in waxing and wants the best results should start with!


Start With These Parissa Products

Legs and Body Wax Strips

These wax strips will no doubt give you the salon-quality hair removal that you have always wanted. If you want to have salon-quality results in minutes at home as well as get smooth skin on your legs and body, these are the ones you should at least try. 
These are pre-lined wax strips that are ready to use and very quick to use. It is worth mentioning (again) that  Parissa uses only natural ingredients in the creation of every one of its products.

What You Can Expect With This Classic Wax Kit
This particular complete waxing kit will give you eight millilitres of Azulene aftercare oil, forty (20×2-sided) strips, and easy-to-understand photo instructions.
One of the best parts of these wax strips is that they are convenient and free of any mess. These ready-to-use wax strips do not require heating or applying warm wax with other accessories. This is yet another thing that makes them ideal for when you are travelling or require any quick touch-ups. The box contains all the things you need and everything you need to know.

Each individual will experience different rates of regrowth. But after waxing, you can anticipate having no pesky unwanted hair for around two to six weeks.
These particular Parissa wax strips are available in two sizes. There is a bigger size for the body and legs, and a smaller one that is for the bikini and facial areas. However, you can use wax strips of either size wherever. These wax strips are accommodating for anyone that uses them.

Organic Sugar Roll-On Wax

This roll-on wax kit in question is for removing unwanted hair as well. The wax is made of natural raw sugar. Before use, it just needs to be warmed up in a microwave or warm water. Additionally, the kit includes cloth strips for hair removal. This roll-on wax has a perfect application.
The roll-on ensures that the ideal thin layer of wax is applied each time, in contrast to applying liquid wax from a pot using a spatula or another annoying way. This thin layer aids in getting better outcomes from hair removal. The Parissa roll-on kit is straightforward and mess-free just like the previous wax kit that was mentioned. You will not be dripping wax all over the bathroom (or wherever) ever again! It's so safe and straightforward, it is excellent for kids, teens, and those who are just starting with waxing.

For those of you with finer to medium-textured hair types,  the waxing results in weeks of longer-lasting smoothness and hair eradication than shaving. This product removes hair from the root, preventing further regrowth.
There is a larger roller for body waxing and a smaller roller for delicate areas that are included in the box. The sugar-based wax can be washed in water.  When you are done using it, simply wash the rollers in water and soap. It is that simple!


The Values That Parissa Holds
The Leaping Bunny Program, which is a cruelty-free standard for businesses producing cosmetics, personal care, and home goods without testing on animals, is one that Parissa is delighted to be a part of. How many brands can say that?
The family-run Parissa is situated on Canada's west coast. They take great care in all they do, striving for little influence on the planet's resources.

Behind every great product are great people who have great values. Parissa is no exception to this.