Whether inspired by fashion sense or driven by the impulse to ensure your feet stay one-step ahead of the latest fashion trends, women stock their closets with an ample array of trendy shoes.  From classic stilettos to strappy sandals, we shop painfully for the perfect accoutrement to a new suit, or accessory for a dress worn on a special evening out.  
For many women, the classic stiletto or a high-heeled shoe can make an outfit sing. Sadly, while your clothes are happy to be paired up with those 'oh so perfect pumps,' your feet often hum a painfully different tune. Too often shoes can make your feet ache. "Aching arches, ingrown toenails, corns, calluses, and bunions are often the result of wearing the wrong shoes," says Podiatrist, Earl Friedman, D.P.M. of New York, New York.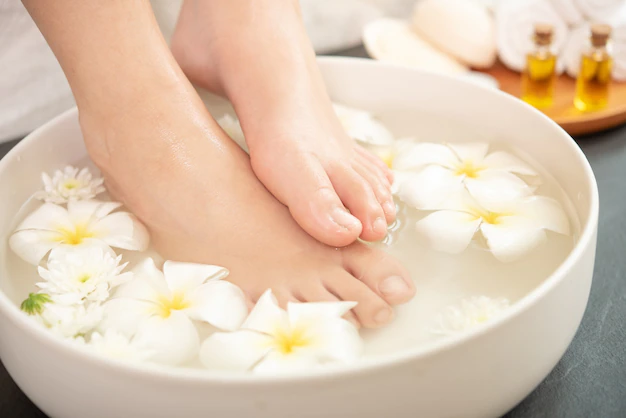 While you may already know that you'll pay the price of developing a few blisters or discomfort as a result of spending a day in a pair of shoes, do you know that your shoes could also be causing long-term damage? 
"In addition to potential foot injuries, your shoes also affect your hips, knees, posture and carriage," says Chiropractor R.D. Pendergraft, D.C. of Redondo Beach, California. 
Osteoarthritis, the most common form of arthritis results in the degeneration of joint cartilage in the knee, can result from spending too much time in heels. One study found the pressure placed on your knee, or varus torque, makes the quadriceps muscle in the thigh work harder, which in turn, places more pressure on the kneecap. This additional pressure was a leading contributor to knee cartilage degenerating with many shoes deemed "bad for the knee and a contributing factor for osteoarthritis." 
In the study, researchers found that the width and height of a shoe's heel also alters a woman's posture, stride length, and stability.  Placing significant torque on a woman's knees, narrow heeled shoes caused nearly 35 percent greater pressure on the knees than walking barefoot or in shoes with less than a one-inch heel. Wide high-heeled shoes cause the same, if not greater alterations in knee pressures as narrow-heeled shoes, and caused 30 percent greater pressure on the knees than walking barefoot. 
In addition to being a pain in the knee, podiatrists frequently treat patients seeking relief from a variety of foot injuries and complications from wearing certain shoes. "Shoes that do not offer arch support, do not fit properly or that restrict the toes can contribute to several problems," adds Dr. Friedman.
Regardless of their height, consistently wearing pointed-toed shoes can contribute to numbness in toes or the pain associated with bunions. "Allowing your feet brief periods to stretch out can help prevent these conditions," says Friedman.
Looks vs. comfort
Does a fear of developing arthritis or the threat of foot injuries have to hamper your freedom to wear shoes with a heel again?  "No" says Dr. Friedman.
"Proper heel and arch support can make the difference between being comfortable or not," adds Dr. Friedman. Placing arch supports with a new pair or your favorite shoes offers the support needed to correct or prevent many shoe-related foot injuries. 
Arch or heel supports can be inserted into most shoes as long as the shoe has a firm mid-sole and is deep enough to accommodate the arch support inserts. 
"I keep a spare pair of 'comfort' shoes in my office. When I'm sitting at my desk, working on a project or working late at night, I slip off my heels and give my feet the chance to relax in feet-friendly shoes," says Diana Crabb of Crystal Lake, Illinois. Many health care professionals recommend giving your feet a break by wearing shoes with low or no heels and varying the type of shoes worn to offer your feet a break from the constant strain of constricting narrow toes or high heels. 
Fitting in
"Too many women wear shoes that are too small for them," says Dr. Friedman. 
Women resist going one-half size larger or to a wider width because of the misconception or misunderstanding that "small feet are sexier." "A half size or one full size makes almost no difference at all in appearance," says Dr. Friedman, "Moreover, the difference between one full size is impossible to tell with the naked eye. Longer feet enable one to walk better in high heels."
All shoes should allow for at least one-eighth of an inch room for feet to spread when walking, and you should never buy a pair that is even a teeny-weenie bit tight.  Tight shoes can cause bruising, unnecessary pain and problems. Dr. Friedman cautions, "Women should ignore the myth that 'leather stretches' because by the time you've finished stretching a pair of tight fitting leather shoes, you will probably have suffered a number of foot problems and pain. On the other hand, shoes that are too big or loose can put extra strain on the ankles and will not look right on the feet," he says.
Shop at the end of the day after walking around and allowing your feet to swell and achieve their "largest" size.  Measure both feet to determine the correct size shoes you should be wearing.  "Some women need to buy two pairs of high heel shoes or boots. "I finally decided it was cheaper to pay for the extra pair of shoes, rather than to pay for all of the visits to the podiatrist and pain," notes Karen Spano of Cato, New York.
Genuine leather and cloth can stretch and absorb moisture or sweat, allowing it to evaporate.  Manmade leather does not allow moisture to pass through quickly enough, causing wet feet and skin rashes.  Manmade leather is fine for sandals and open-toed shoes, but try to limit wearing any pair of manmade leather footwear to three or four hours per day.