Put oil in your hair to prevent hair loss!!!  That may not sound like a comforting phrase at first.  However, it should be!  Regardless of if you are already losing hair or are concerned about hair loss, the idea that oil in your hair contributes to skin problems and bad appearance may have been instilled in your mind many years ago.  Start thinking a positive thought about hair oil for both a better state of mind and a better head of hair. Did you know there is an oil that not only helps prevent hair loss and helps it keep looking great, but it also helps your skin Are you ready to start fighting hair loss while keeping it healthy and good-looking?  Argan oil contains many hard-to-find components that eliminate hair loss at the source.  People, both men, and women have been trying and trying to prevent hair loss for years.  What people need to know is they need to find a hair product that has argan oil in it to fully protect their head and scalp.  A challenge you have in locating the right kind of product to combat hair loss is knowing how real something really is.  Wouldn't you want a company that makes sure all its products are safe? Celine Claire Cosmetic Inc. performs lots of research to ensure components of its supply are up to snuff.  In addition, they ensure that argan oil is instilled properly and thoroughly in all shampoos, moisturizers, conditioners, and everything in between.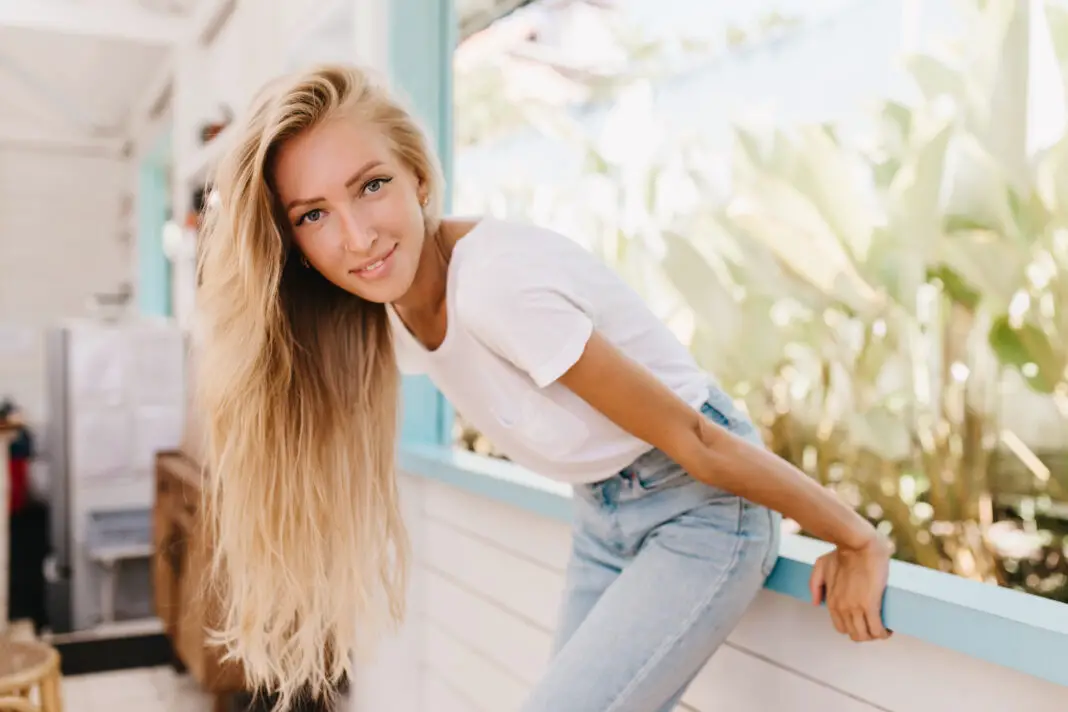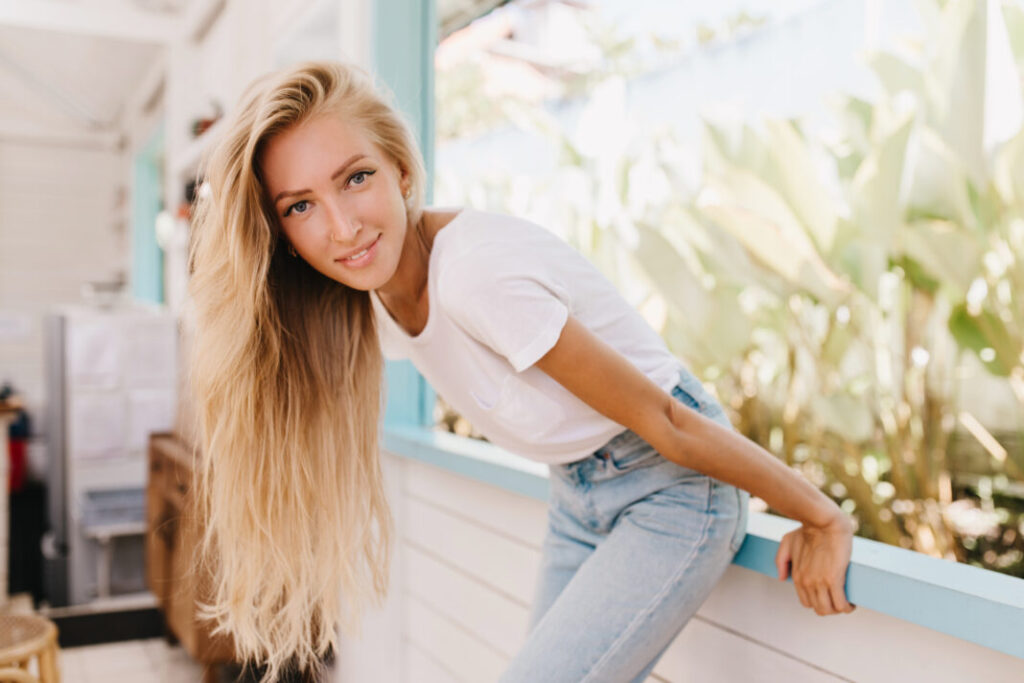 With all of its necessary components, argan oil acts as a protective shield for the human scalp.  Various research has been done showing that argan oil not only helps prevent hair loss but is also used as a moisturizer.  Why not be able to prevent hair loss but have good-looking hair and a healthier scalp all at the same time.? It's not just about looking better with good hair.  It's also about feeling better with good hair.  You'll feel better about yourself and better about all the people you are with at all times.  The same goes for your skin too. 
Here is a list of the specific ways using products with argan oil will help you prevent hair loss and contribute to healthier and good-looking hair and skin.
Helping Rebuild Hair and Prevent Hair Loss
Shampoos that have argon oil assist with hair recovery.  With lots of amino acids and antioxidants, this type of shampoo helps strengthen the rebuilding of your hair.  Three of the main causes of hair loss are breakage, lack of thickness, and lack of root or scalp stimulation.  Using shampoos with argon oil helps fight off these three factors.  While helping rebuild your hair, it also eliminates damage to the environment.  Antioxidants in products like Vitamin E and ginseng are friendlier to the environment than most prescription shampoos.  A lot of prescription shampoos are anti-androgenetic, which is harsh on both the environment and your hair.  Celine Claire Cosmetics offers more of a natural product.
Research shows that oils like argan oil, which is rich in linoleic acid, oleic acid, and palmitic acid, add a protective layer to the hair that improves hair maintenance. In addition, it helps prevent the formation of split ends.  Thicker hair is then formed as a result of this. 
Helping you have Healthier Skin and further prevent hair loss
Anti-inflammatories and anti-oxidants are considered by many to be a crucial part of having healthy and good-looking skin.  Argan oil has plentiful amounts of these which, therefore, contributes to preventing or improving various skin conditions like psoriasis and dermatitis.  Many of these skin conditions also contribute to hair loss.  Therefore, having argan oil in your hair product will act as a helper to combat both your skin and hair problems.
Helping you have Healthier and Better-Looking Hair
Vitamin E, a component of argan oil, helps prevent the dryness of your hair.    This is done through a fatty layer that is added.  This, in turn, helps enhance your hair's beautiful shine.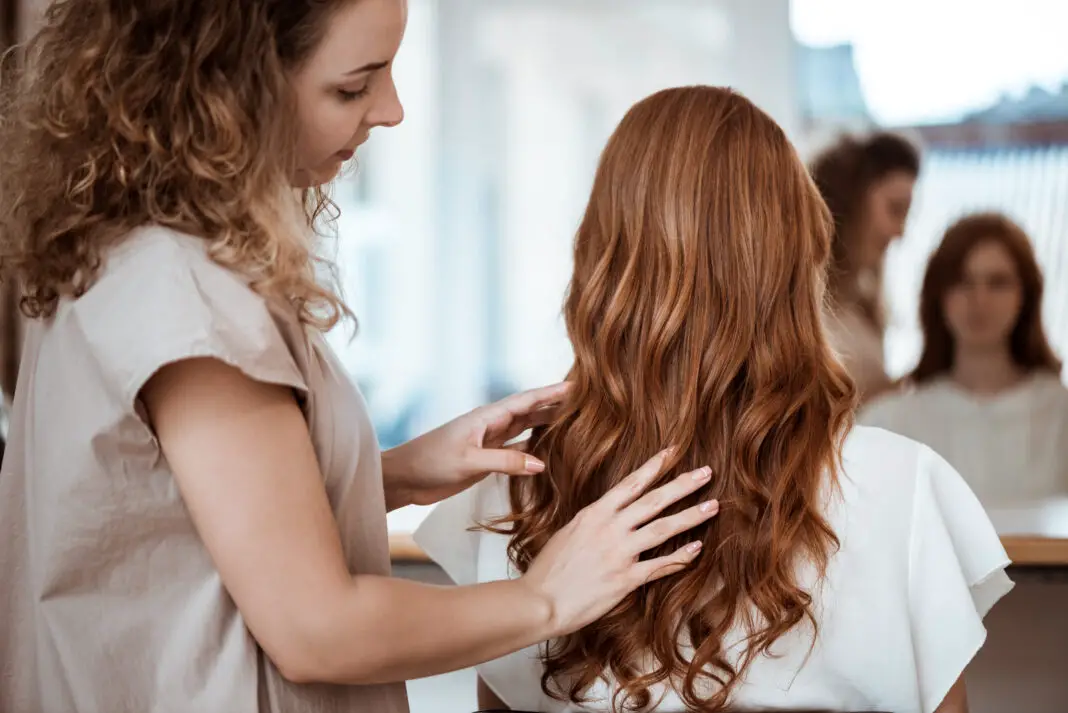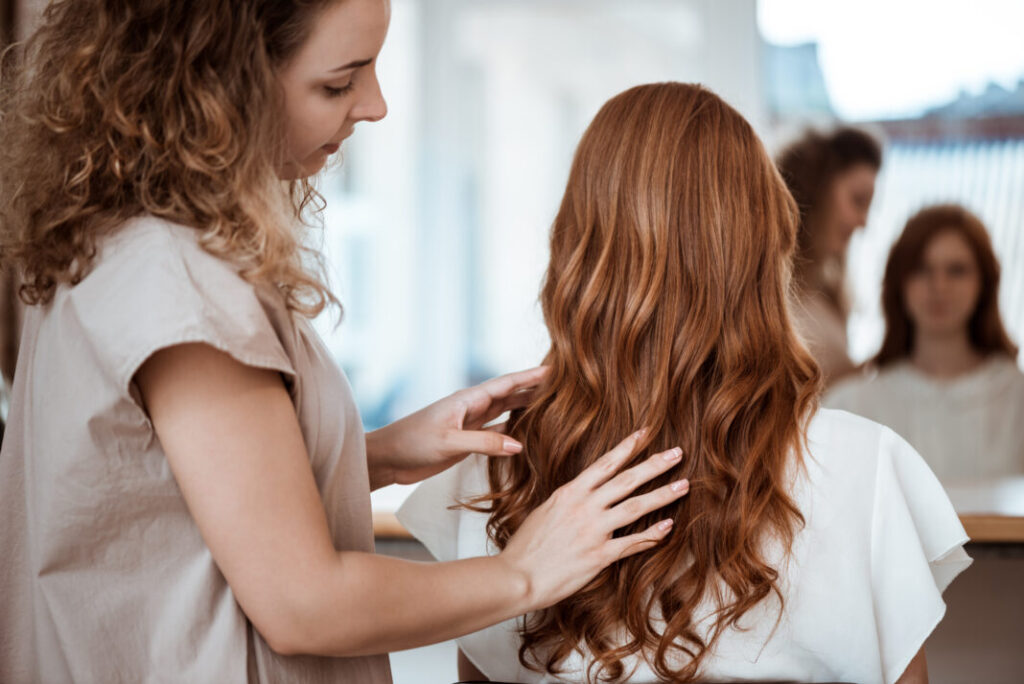 Acting as a Moisturizer
As stated, argan oil contains many fatty acids.  These fatty acids are oleic acid and linoleic acid.  These have been shown to lubricate the hair shaft.  Therefore, it helps maintain moisturization, hence acting as a moisturizer. 
What is Argan oil?
Argan oil comes from the country of Morocco.  Argan trees in the country contain seeds where the oil is extracted.  The use of it actually dates back several centuries.  Some people have used it for cooking while others have used it for beauty.  Despite the various ways in which it's been used, there's always been one common motive for using argan oil and that's to improve overall health.  It's the overall health of everyone's hair, scalp, and skin.
Celine Claire Cosmetics Inc.
Argan oil has been successfully used by Celine Claire Cosmetics Inc. to help people prevent hair loss, rebuild their hair, maintain healthy and good-looking hair, maintain healthy and good-looking skin, and prevent damage to the environment.  People can also save money by purchasing products with argan oil as they act as multifaceted items.  One can wash or condition their hair all at the same time.
Celine Claire Cosmetics Inc. prides itself on upholding the safety of everyone in society.  Besides helping people prevent hair loss and maintain healthy hair and skin, it also strives to use materials that are closest to nature.  An extremely selective process of choosing naturally based ingredients takes place to ensure that customers are using the most authentic products possible. 
First and foremost, these naturally based ingredients must meet specific criteria.  This specific criterion is updated on a regular basis to uphold regulatory rules and standards.  It's important to keep track of constantly changing provisions regarding the safety of ingredients to use in any type of product.  Through this process, which is updated regularly, all health risks for all types of people are considered.  If any health risks are found, that ingredient will definitely not be used by the company. 
In addition to the extremely selective process of choosing materials, the manufacturing process is taken with extreme care and caution.  The highest regard for hygiene is taken into consideration as products are packed and shipped.  The prevention of harmful effects on the environment is at the top of the totem pole of concerns too.
Constant research is undertaken by various professionals.  Scientific literature is consulted to analyze data and new findings concerning the safety, health standards, and environmental impact of ingredients from A-Z.  There is constant study and review of what is holding steady as a useful item.
At the end of the day, the customer is the most important person. Customers are continuously asked to provide feedback concerning any and all products that have been purchased.  This gives them the best idea of how to improve its products and service for the benefit of all customers.
Moroccan Argan oil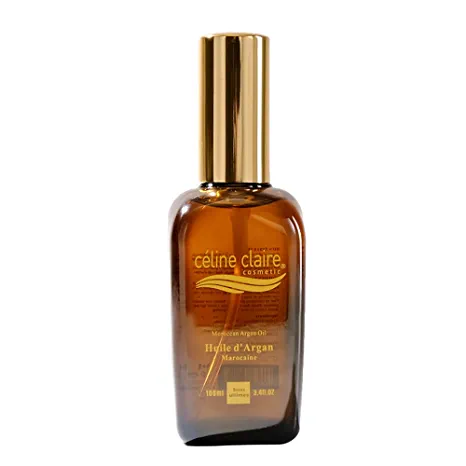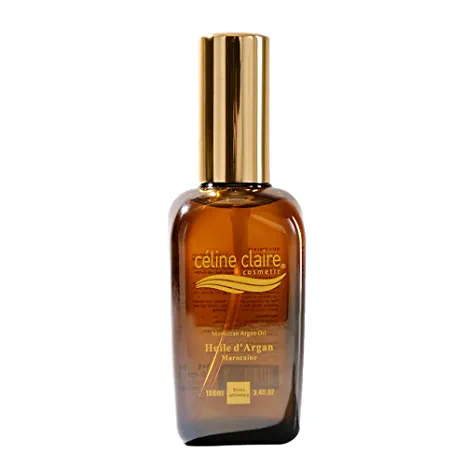 Repairs Damaged Hair.
All Hair Types can use.
Prevents damage to hair styling and hair color
Helps prevent damage from washing and styling
Instant hair and skin absorption.
Lightweight, Non-Greasy.
Hair Softener & Moisturizer
Heat Protection
Natural Smell.
Acts as Styling Aide
Taken from the fruit of Argania Spinosa
Celine Claire Intensive Silver Purple Shampoo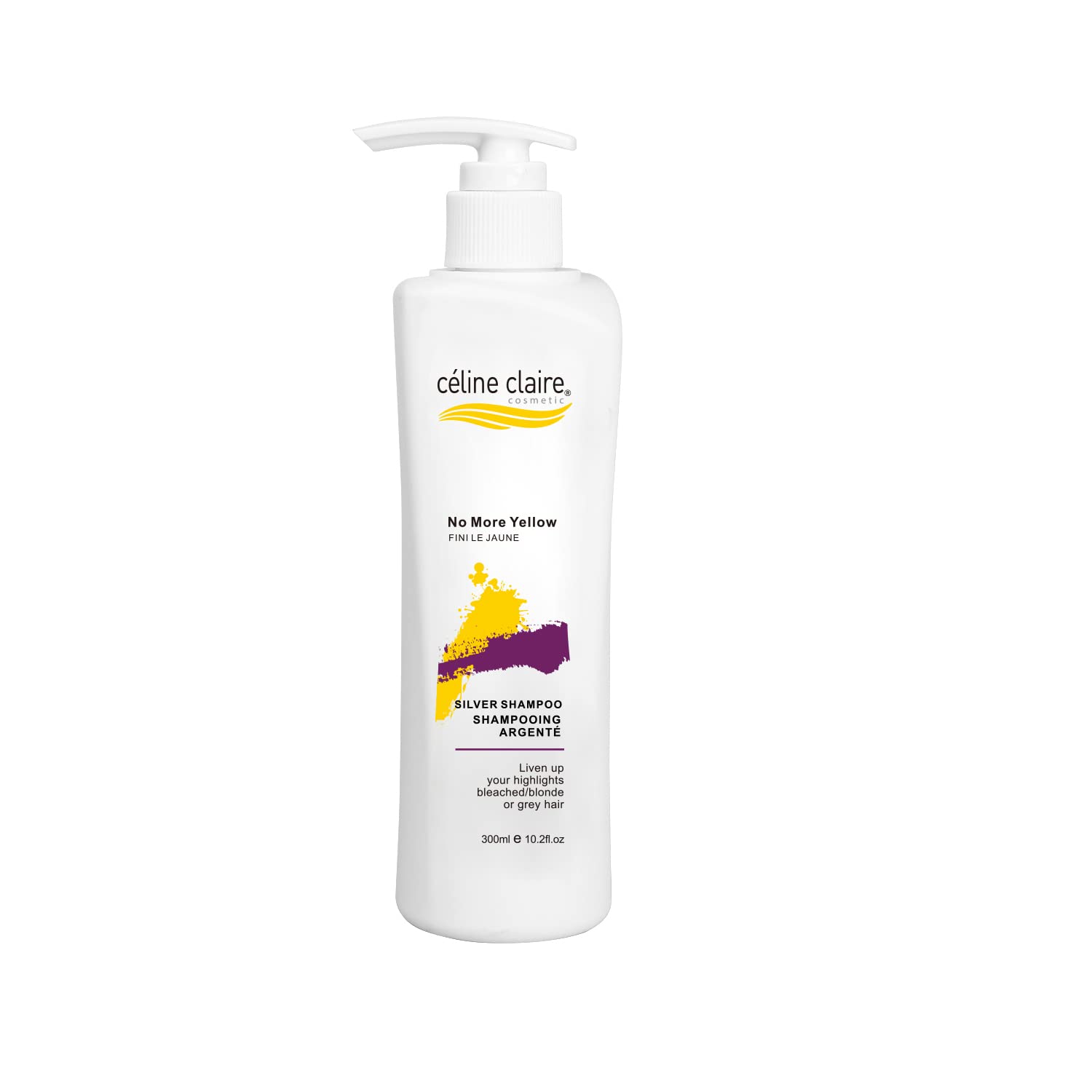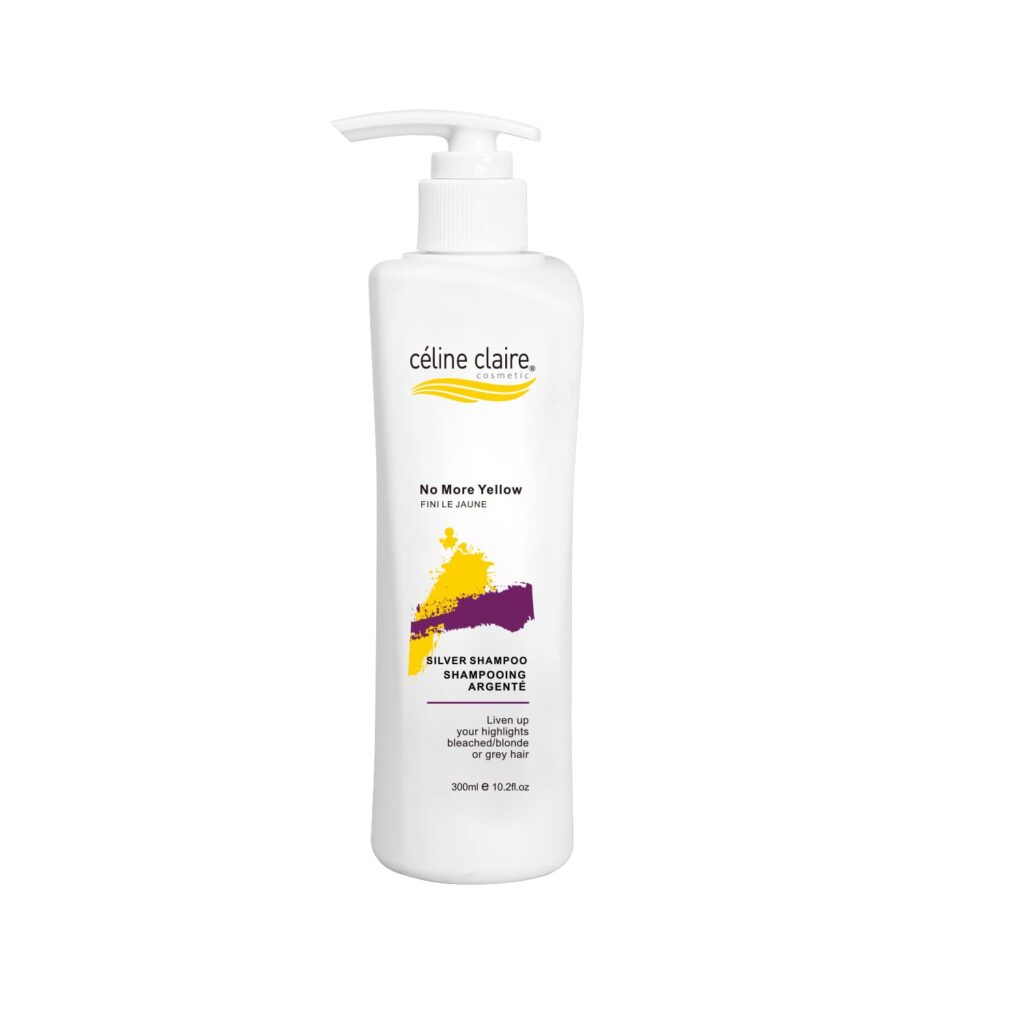 Helps rebuild hair
Ensures hair growth
Preserves density of hair
Promotes growth and strengthening of the hair
Includes antioxidants to help rebuild hair
Prevent environmental damage
Freshen up and color correct faded highlights or blonde/bleached hair by fighting brassy yellow or orange tones
Brassiness removal
Ways to use Argan oil with Celine Claire products
There are various ways that one can use these products with your hair.  This comes in handy for people because as they say, "Variety is the spice of life."  Considering the many uses of argan oil, you get an awesome deal.
Hair Mask
You've heard of face masks but have you ever heard of hair masks? Are you ready to use your first hair mask?  It's an ever-useful process.  One can determine how much of the argan oil you must use based on the length of your hair.  After massaging your hair with argan oil for no more than 10 minutes, wrap it in a towel and then leave it overnight.  The next day, do your normal routine of washing and styling your hair.  Ta Da!!.  You will see the difference just like that!!
That is one way you can make an Argan Oil Hair Mask.  However, there is another option.  It's variety within the variety.  You can apply however much shampoo you normally apply to your head and then mix a few drops of argan oil.  Then go through your regular routine of washing and rinsing.  The next day, you realize why you chose to purchase argan oil.
No More Conditioner
Do you ever get sick of using conditioner?  Does it seem like that extra hassle that you feel you have to add to your hair?  You won't have to worry about that anymore as argan oil from acts as a leave-in conditioner.  After washing your hair, dry it off with just a towel (No blow dry and don't completely dry your hair, just make sure it's not dripping).  Apply a few drops of argan oil to your hair.  Voila!! You have then washed and conditioned your hair for less than it would cost you to buy extra conditioner.
Styling with Argan Oil
Don't you want to be styling and profiling at any time? Acting as a protective shield against heat styling, argan oil helps smooth your hair and helps prevent embarrassing misalignments.  After squeezing argan oil into your hand, apply a small layer to your scalp without rubbing it in. Once you look in the mirror, you will see that you are already walking the red carpet with your hair!
Importance of using Argan Oil
Taking care of one's hair and scalp is just as important as preventing hair loss. Hair loss has been an ongoing problem f all over the world for years and years.  Also, skin problems and appearance are important to maintaining on a daily basis.  It's time that you used a product whereby you can maintain your health and appearance all at the same time.  The use of argan oil in hair products acts as a helping hand to people the world over.
If you're looking to prevent hair loss and rebuild your hair, using argan oil by itself and/or in your products is the way to go.  Moroccan Argan Oil and Silver Shampoo from Celine Claire Cosmetics Inc. give you the chance to easily tackle hair loss while maintaining healthy hair and skin all while saving money. They make it easier for you as you don't have to go looking to purchase dozens of hair products. Do you want to fulfill all of your hair needs with just one product?  Then, it's time to look at Celine Claire Cosmetics Inc.  Celine Claire Cosmetics Inc. also shares hydrating shampoo and brushes.  Start using Celine Claire Cosmetics today to prevent hair loss and maintain an awesome look.
ire Cosmetics Inc.  Celine Claire Cosmetics Inc. also shares hydrating shampoo and brushes.  Start using Celine Claire Cosmetics today to prevent hair loss and maintain an awesome look.