We all need a bit of a jump-start toward our health and well-being goals at some point. As cold season sets in, we may feel less motivated to hit the gym or maintain our healthy nutritional habits- but this is a common mistake!
Our body needs care all year round- this is the best way to ensure you stay in top form for all the good things in life. And superfoods can help us get a little closer to tip-top condition; they truly are a health wonderland. So, why superfoods?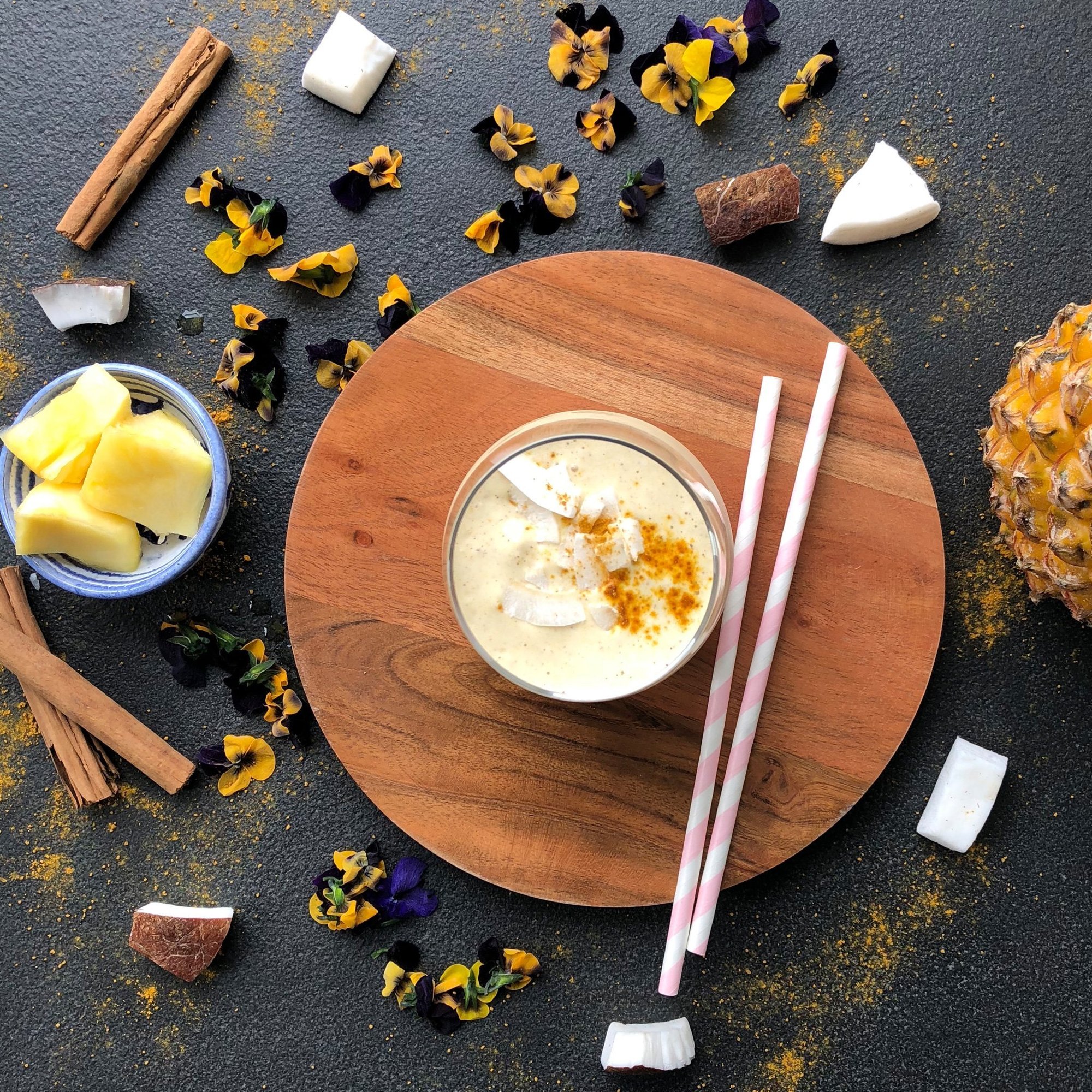 Superfoods
Superfoods are just that- they are potent and crammed full of all-important anti-oxidants, vitamins, and minerals that can support you toward better health. And as they pack such a punch, they are not needed for consumption in large amounts. For instance, berries are well-known superfood. A handful of berries each day on top of pro-biotic yogurt (another superfood) is probably one of the best breakfasts you can have- high in disease-fighting antioxidants and vitamin C, and the probiotic yogurt is great for your digestive system.
Essentially there is not one single superfood that can provide you with all your nutritional needs, but a combination of superfoods can really make a big impact on your health and well being overall. We often think that what is good for us may not taste so great, but superfoods are tasty as well as healthy.
Here are a few well-known superfoods to ensure you include in your diet.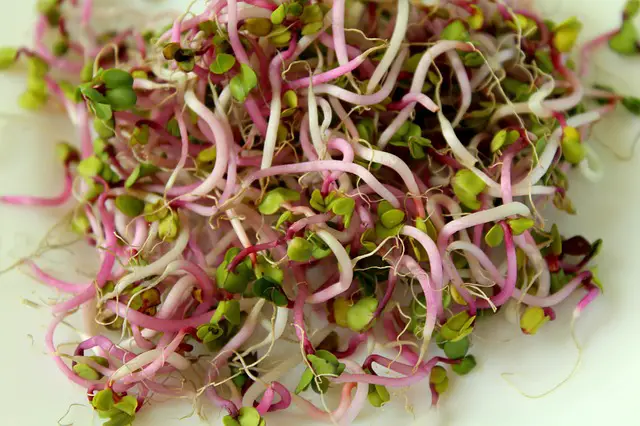 Berries, probiotics, eggs, olive oil, oily fish such as mackerel or salmon, tomatoes, a variety of nuts and seeds, cruciferous vegetables like broccoli, cauliflower and of course sprouts! There are many superfoods. Some that are out of season can be bought frozen as freezing maintains their nutritional composure. And if you aren't keen on raw vegetables, try roasting them with a little olive oil. Aim to add color to your meals so you get a real variety of nutrition on your plate.
Coffee is also considered a superfood due to the compounds and anti-oxidant properties of the much-loved coffee bean. 2-4 cups of coffee per day is generally thought to be good for you. But what if you don't like coffee so much or if you are trying to cut back on stimulants such as caffeine? In this case, we meet here with the Superfood Lattes that have anti-aging, detoxing, immune-boosting and revitalizing properties- courtesy of Red Espresso.
Not too long ago, when people felt the need for a coffee break, they had to make a tough choice: do I drink something that is rich, flavorful and indulgent but packed with empty calories or do I get something that is healthy but tastes lame and stale? 
Luckily for us, there's a revolution happening in the industry that is changing this norm. South African company Red Espresso has been at the forefront of this revolution since 2005. 
"Our goal has always been to offer drinks that are both delicious and absolutely great for your body and mind. Our plant-based natural drinks are a treat for the taste buds while also offering countless benefits that are for both the physiological and physical" Carolina Tristao, Head of US Operations, Red Espresso 
These efforts earned Red Espresso six international awards, including Best New Specialty Product 2008 at the Specialty Coffee Association of America's flagship show. Well, it's no wonder that coffee-shops around the world are quickly embracing the Superfood Latte trend and consumers are loving it. Also known as Rainbow Lattes, not only these drinks taste amazing, they also have an array of powerful functional health benefits. And if all this win-win isn't enough, these colorful lattes are also probably the most Instagramable beverages you've ever seen. It's almost too good to be true, but Mother Nature manages to pull it off.
These lattes are made with 100% natural plant-based ingredients, offering you nature's healing and rejuvenating superpowers in a cup! 
 Superfoods are nutrient powerhouses packed with antioxidants, vitamins, and minerals to give your body a boost it needs. In latte form, they taste amazing! Flavors like turmeric and beetroot, which are generally associated with savory, have been transformed into delicious, sweet lattes with all their functional health benefits now derived in one delicious super drink. These beverages are great at any time of year, but through winter they can provide you with a vitamin boost to stay well! 
Here's why Red Espresso superfood lattes are so good for you:
 Turmeric latte
 Also known as a "Golden Latte" for the color of the turmeric powder, our turmeric latte mix is a perfect blend of turmeric, cinnamon, ginger, and coconut blossom sugar.
Turmeric has been found to help improve digestion, reduce inflammation and combat viral and bacterial infections. It can also speed up recovery from a tough workout and improve blood flow. Meanwhile, cinnamon has been hailed for its antioxidant properties and been proven to help reduce the risk of heart disease. Ginger, commonly used to fight colds, flu, indigestion, and nausea, is also another powerful anti-inflammatory.
 Beetroot latte
 This latte stands out for its striking red color! Red Espresso's beetroot latte mix is made from real beetroot that's been ground into a powder, ginger and coconut blossom sugar.
Beets are very high in antioxidants and Vitamin C. It's the ideal drink after a hard gym session or if you feel like you're starting to get a cold or the flu. Beetroot latte is also known to have benefits for heart health as it is rich in natural chemicals called nitrates which help to increase blood flow around the body and stabilize your blood pressure. It's a lovely winter warmer! 
Red Tea Matcha latte
You've probably heard of or even tried the famous green tea matcha . For those who love the matcha flavor but are trying to cut back on the caffeine intake, this product is an exciting caffeine-free alternative that offers even more benefits than regular green matcha.
Made with Rooibos, instead of green tea, this Red Matcha has calming, revitalizing and rejuvenating properties. It's relaxing, detoxing and age-defying, and also helps strengthen your immune system.
It contains a powerful antioxidant called Aspalathin – found only in Rooibos – and flavonoids including a mimic of the super antioxidant enzyme Super-Oxide Dismutase (SOD). Red Espresso rooibos has a range of powerful health and psychological benefits which also include:
Aiding in weight-loss
Protecting your heart
Age-defying
Detoxing
Protecting your cells against diseases like cancer
Helps soothe headaches
Has a relaxing effect on the central nervous system
Has antispasmodic properties and alleviates insomnia and irritability
Acts as a digestive aid and helps with the relief of stomach cramps, ulcers, nausea, heartburn and constipation
It has antiallergenic and anti-asthmatic properties. It is believed to be helpful in the management of hay fever and eczema
Helps to calm infants and eases colic in babies
And even helps your hair shine!
Red Espresso latte mixes are vegan (when prepared with dairy alternatives), non-GMO, naturally caffeine-free, nut-free, gluten-free, additive and preservative-free. All-natural goodness in a comforting and empowering drink!
* In partnership with our friends at Red Espresso *Photos curtesy of Red Espresso
* The information available on ewellnessmag.com, including text, graphics, and other materials are for informational purposes only. Reliance on any information in ewellnessmag.com is at the user's own risk. Sponsored product placement may appear in the article. The visitor of this website acknowledges that the information available on or through ewellnessmag.com is not and is not intended to be a substitute for professional medical advice. Copyright © 2022 Brawo Press, Inc. All rights reserved.