Deep down we all know that we need sleep to survive, in the same way, that we need air, water, and food. Unfortunately, despite how critical sleep is to our overall health and wellness and what a profound impact it can have on our quality of life, it seems as though we underestimate its importance far too often. Everywhere we turn, without even looking for it, we are exposed to a treasure trove of information about nutritious diets, supplements, and exercises that can help maintain a healthy weight and keep our minds sharp. However, the key to actually unlocking all of those health benefits, and living the most vibrant life possible, ultimately lies in the power of sleep.
The reality is that sleep is one of the most restorative and rejuvenating processes that your body goes through. It lowers your risk of serious health problems, keeps chronic pain at bay, and helps with your metabolism and energy. While you sleep, your body heals itself, physically and mentally. Your brain is deeply impacted by sleep since it significantly improves cognitive function and strengthens neuro pathways to help you process your thoughts and retain your memories. The recommended amount of sleep for adults tends to be between 7-9 hours, and when your body is getting the right amount of sleep, you can problem-solve and make decisions more easily during your waking hours. Your mood is also greatly improved, easing the symptoms of depression and anxiety. When you truly explore the benefits of sleep to your overall health and happiness, it is easy to see just how much you can improve your life by giving your body the rest it needs and deserves.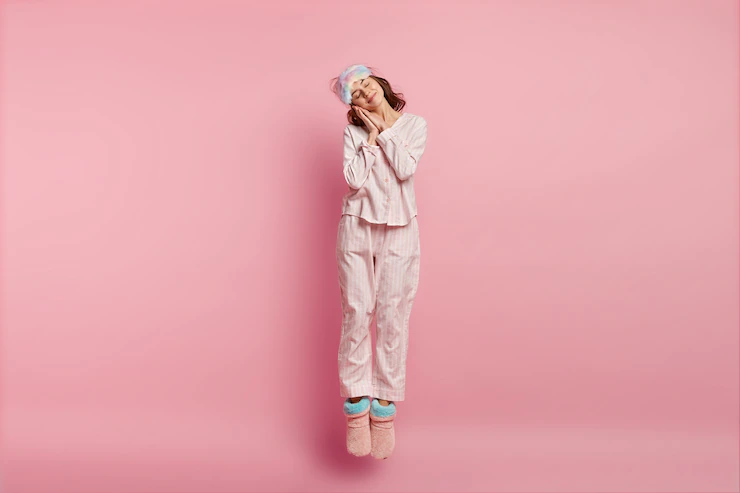 The negative effects of not getting enough sleep set in very quickly and are very significant. For instance, lack of sleep reduces the number of infection-fighting antibodies your body can make, which means your immune system suffers and you get sick more often. In the long term, lack of sleep also raises the risk of cardiovascular disease, obesity, and type 2 diabetes. Additionally, the absence of quality sleep is a major detriment to our skin and youthful glow. Making sleep a priority in your life may just become your new favorite beauty secret.
To achieve our health goals, whatever they are, we need to maximize the quality and quantity of sleep that we're getting. It is so important that we truly recognize the immense value of sleep and shift our focus to make it a top priority in our lives. When you begin to consider the importance of sleep, you will find that countless resources, methods, tools, and products are available to us, and can make a massive difference in improving the quality of the sleep we are getting. The average American will spend about a third of their life in bed so you can imagine how important it is to invest in your sleep environment and the products that will help improve your sleep.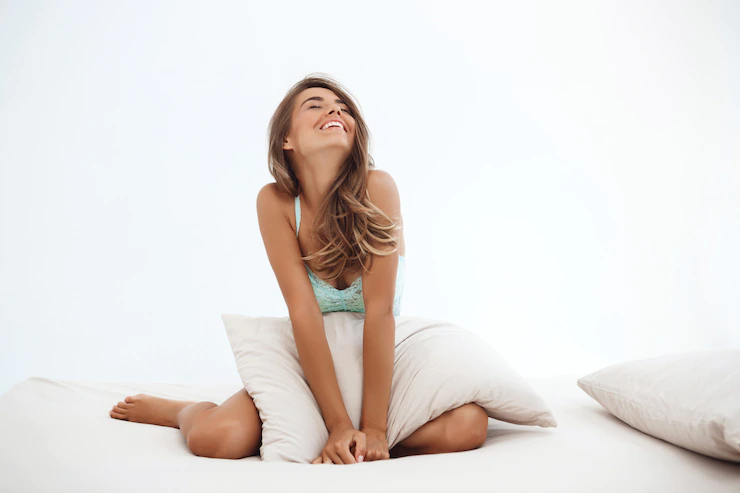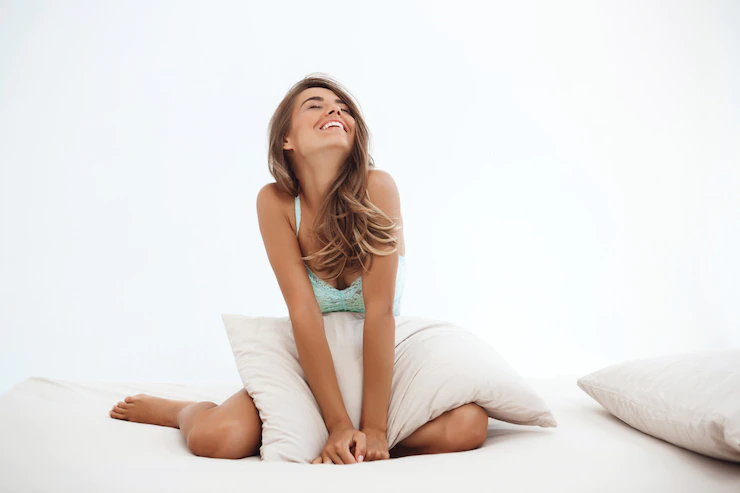 One of the most important ways to make sure that the sleep you are getting is restorative, and that you are waking up well-rested and pain-free, is to provide your body with the utmost comfort and support. There are plenty of ways to do this, but the most important place to start is with a top-quality pillow!
The reason we sleep with pillows, to begin with, is to support our head, neck, and shoulders so that they stay comfortably in line with our spine. The human spine is naturally curved and requires unique support to stay in a position that doesn't cause misalignment and gradual pain that builds up over time. If your pillow isn't keeping you in the correct alignment, you will find yourself waking up throughout the night as your body experiences pain and discomfort. This is one of the most common reasons why we end up having a constant need for massages, physical therapy, and chiropractors, just to help us reduce the tension in our aching bodies. Choosing the right pillow for support will reduce the pressure on your spine and make a huge difference in the quality of your sleep.
There are many claims on the internet about sleep-enhancing pillows and how they can change your life. It's important, however, to choose a pillow developed by experts who understand sleep, and the importance of proper alignment.
Honeydew Sleep Company is owned and operated by a family who has spent their lives in the sleep industry and are passionately dedicated to creating products that deliver superior alignment. The Honeydew Scrumptious Side Pillow has improved the sleep of thousands, is recommended by doctors, and is a game-changer to anyone who wants to sleep deeper and sounder and wake up pain-free and rested. While there are similar-looking pillows on the market from companies trying to imitate their design, this pillow has very specific and unique qualities that put it in a class of its own and set it far above what others can offer.
The Scrumptious Side Sleeper Pillow is unlike any other pillow in the world, and you have to feel it to believe it. After spending countless hours over several years of research and development Honeydew managed to achieve the impossible: a pillow that is doughy and soft, yet still substantial and supportive, for a dreamy, luxurious feel. There are so many aspects of this pillow that make it special, but there are three main features that come together to make it truly exceptional.
The Scrumptious Side Sleeper Pillow features a unique curved shape that provides superior alignment and support for a variety of sleep positions. Although initially designed as a shoulder cutout for Side Sleepers, this gentle curve cradles your shoulders, naturally keeps your neck aligned while sleeping on your back, and even reduces strain for stomach sleepers.
Honeydew uses a unique proprietary fill which is what gives their pillow its name: Scrumptious. Made exclusively by the Honeydew Sleep family in their factory, their fill allows their pillow to feel like no other pillow on the market. It is infused with copper ions, which help keep it cool all night long, and also make it hypoallergenic, antibacterial and antimicrobial, ensuring that your pillow stays fresh and hygienic for the long haul. The fill also contains fiber that feels as soft as silk, and the combination of these extraordinary materials delivers ultimate comfort for you.
Another important feature is the beautiful structural support fabric running along the side of the pillow that prevents it from collapsing on the edges, yet is light enough to remain imperceptible while using the pillow. This allows the pillow to maintain a larger and more flat sleep surface that supports you consistently and evenly no matter what position you prefer to sleep in.
In addition to everything the Scrumptious Side Pillow already has to offer, it is also fully adjustable. This allows you to dial in the precise and loft and firmness for your specific body. Everyone has their preferences when it comes to comfort level, and our needs may change over time. The fact that you can customize your pillow ensures that it will always be right for you. The cherry on top is that they offer additional free fill for life if you ever need it.
One-Third of your life is spent sleeping – do it right!
With so much of our time spent between the sheets, it's worth it to invest in quality products. You deserve this handcrafted, thoughtfully designed, adjustable, luxurious pillow. After all, improving your sleep will certainly improve your quality of life, and you deserve it!
Take a step toward a pain-free New Year
There are numerous reasons why Americans don't get enough sleep – stress, poor routines, overstimulation, diet, nutrient deficiency, and chronic pain. 30-50% of Americans suffer from neck and shoulder pain, and chronic pain is said to be one of the most common reasons for insomnia. There are remedies out there, but ideally, rather than just treating the pain, you can choose to address the root cause and minimize or even prevent it. This meticulously engineered pillow can help you stay in alignment, and in doing so, can transform your sleep and change your life in so many positive ways.
Benefits of The Scrumptious Side Pillow:
Looks and feels soft and luxurious
Suitable for side, back, or stomach sleepers
Features a unique curve that perfectly cradles your shoulders and neck to keep your body aligned
Squishy and soft, while still providing adequate support for healthy alignment
Made up of a unique composition of fill that reduces pressure on your face and helps prevent wrinkles
Adjustable for your preferred pillow height; a hidden zipper allows you to add or remove fill for your desired level of cushiness
Made the old-fashioned way – by hand in Southern California
Contains fill made with 100% CertiPUR-US certified Copper infused foam
60-night risk-free trial
3-year warranty
How Honeydew can help you sleep with their Scrumptious Side Pillow
The Scrumptious Side Pillow was created by Honeydew Sleep, a family business dedicated to changing people's lives through improved sleep. For decades, they were selling mattresses and pillows in their brick-and-mortar sleep stores but were not happy with the quality or selection of products on the market at the time. After years spent researching and refining their ideas in pursuit of creating the perfect pillow, they knew they had something innovative and special: The Scrumptious Side Pillow. They initially made some as gifts for their family and friends, and before they knew it, word of mouth started spreading. They started making them in small amounts for the storefront, and soon people were driving over an hour just to get their hands on one of those "Scrumptious Pillows". Their email started filling up with messages from customers telling them that the pillows had changed their lives. In 2017, they founded Honeydew Sleep and built their factory in Southern California where they could produce The Scrumptious Pillow to their standards and specifications. From there they have continued to grow, and they now offer pillowcases and sheets in addition to a lineup of six different pillows. The Scrumptious Side Pillow has been featured in Wellness Magazine, Allure, Buzzfeed, and many more. Its countless 5-star ratings on Amazon and the Honeydew website are a testament to its value.
Every person is unique. We all have different bodies, preferences, and comfort levels and we sleep in different positions. Pretending that the height of a pillow will work for everybody isn't a realistic concept. Honeydew doesn't believe that 'one size fits all', which is why the Scrumptious Side Pillow is made adjustable, and with top-of-the-line filling. The utmost care and attention to detail have gone into this pillow as they've made it for their family members; parents, grandparents, or best friends. A lot of thought went into the design and elements of this pillow and every material and detail from the degree of curvature to the level of firmness of the fill inside was carefully chosen.
If you've been less than satisfied with your sleep and are waking up suffering from tension and pain, then it might be time to invest in yourself and your sleep. Resolve to start the new year without aches and pains that are holding you back from living your best life. Improve your sleep, as well as your physical and mental health by treating yourself to a Scrumptious Side Pillow. This soft and luxurious pillow will help you get more of the precious sleep you need, and all the benefits that come with it.
It's a new year and it's time for you to give yourself the greatest chance at making it your best one yet. Try the Scrumptious Side Pillow today!
* In partnership with our friends at HoneyDew* Photo courtesy of HoneyDew
* These statements have not been evaluated by the Food and Drug Administration. These products are not intended to diagnose, treat, cure or prevent any disease.
* The information available on ewellnessmag.com, including text, graphics, and other materials is for informational purposes only. Reliance on any information in ewellnessmag.com is at the user's own risk. Sponsored product placement may appear in the article. The visitor of this website acknowledges that the information available on or through ewellnessmag.com is not and is not intended to be a substitute for professional medical advice. Copyright © 2023 Brawo Press, Inc. All rights reserved.