Imagine being able to take care of your skin while also helping your hair on all parts of your body.  It's a new year, and it's time to start taking action to handle all of your body's needs.  Did you know that the care of one's skin is very much connected in many ways to taking care of one's hair? When shaving one's face or waxing parts of the body, irritation of the skin often occurs.  In addition, sometimes the washing of hair can cause skin problems.  Redness and bumps are a common occurrence, and ingrown hairs are a huge problem for people the world over.  Whether it's from shaving, waxing, or clipping, the maintenance of one's hair is often met with many issues for one's skin.  Finding the right product to take care of both skin and hair is quite a challenge.  Within this problem is finding the right substances to use that are all natural.  Most importantly, it's difficult to find the right product that takes care of your skin and hair problems for all areas of your body, from head to toe.  Fur products help with various skin and hair needs in all areas of the body, including the most intimate areas.  They help reduce skin problems regardless of skin type and reduce ingrown hairs, among many things.  Finally, be able to maintain your regular healthcare routine while also protecting your skin and keeping it healthy.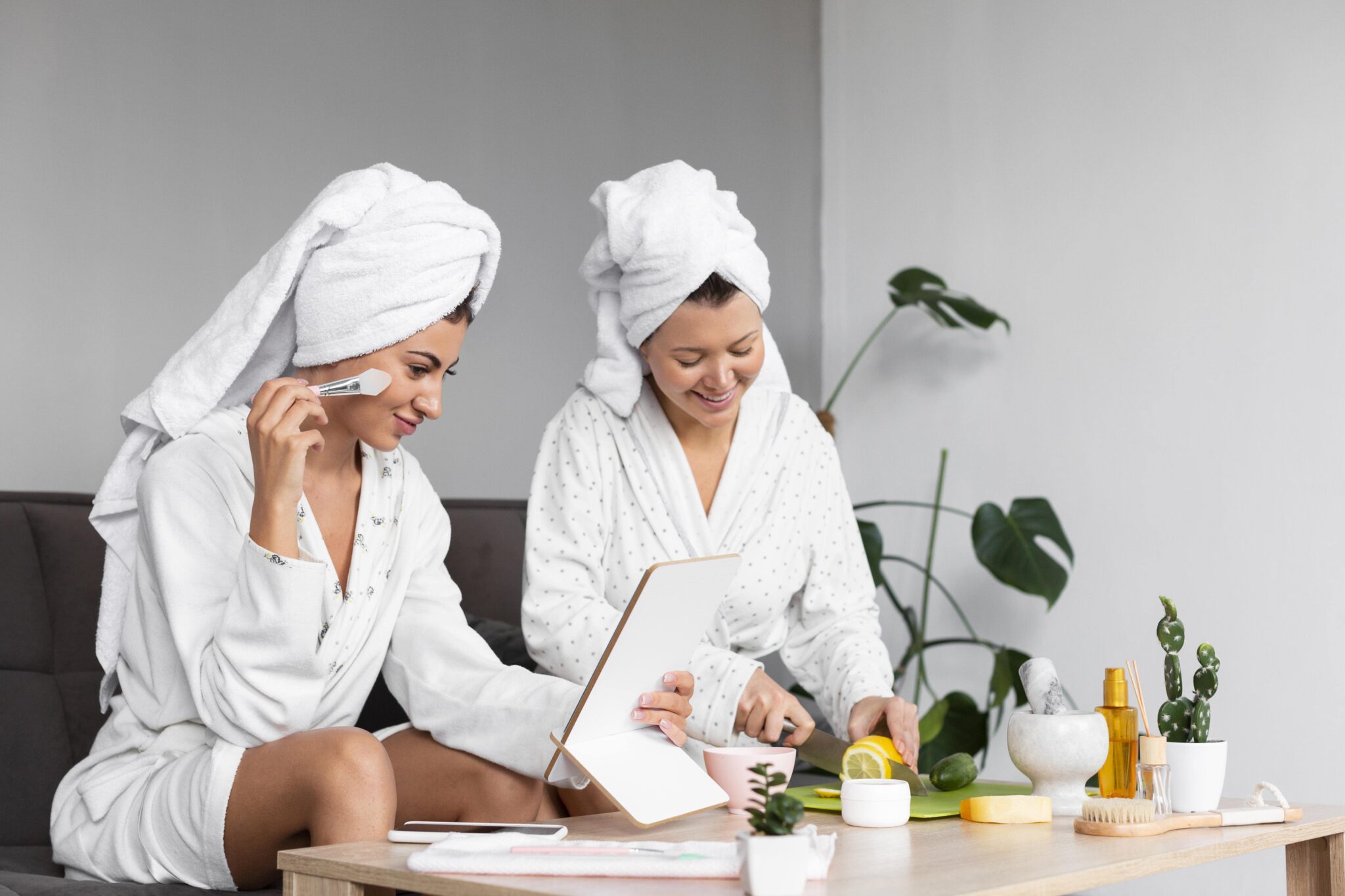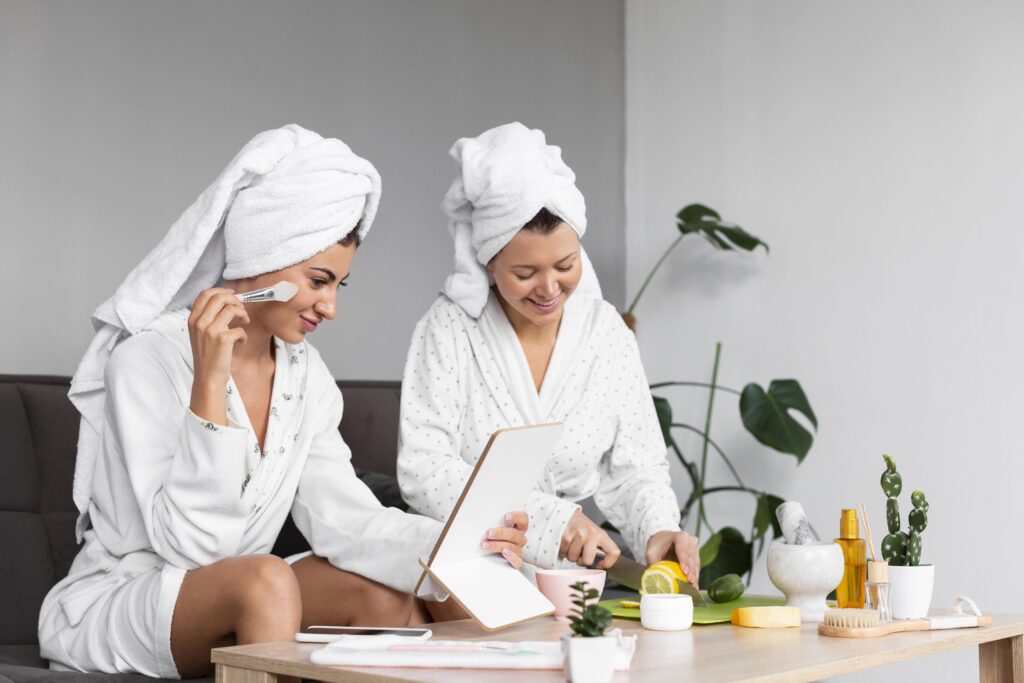 Skin problems affect many people the world over.  One's skin covers the entire body.  Therefore, the constant maintenance of skin is very difficult and time-consuming.  This constant maintenance usually begins very early in one's life.  Many adolescents and young adults suffer from acne.  There are other skin problems that continue well into adulthood.  Psoriasis, eczema, and dermatitis are common issues people face with the health of their skin.  Maintaining a good appearance of one's skin is very important to many people as we are an image-obsessed culture.  There's certainly nothing wrong with that, and some people may not find it to be a huge priority.  However, it's also important to maintain good skin health at the same time that you maintain its appearance.  That's why proper substances to aid in skin resurfacing are very important to skin health.
Added to this problem is the dilemma of taking care of hair and its effect on the skin. Much like taking care of one's skin, taking care of one's hair is just as important.  Hair grooming has a history that dates back to Ancient Egypt, when people used more natural resources.  The use of natural resources has made a comeback and is showing better results for people.   As stated, hair maintenance leads to skin problems. When shaving one's face, legs, or other parts of the body, razor burn often occurs.  It's very painful and leaves unwanted redness.  In addition, waxing parts of the body can also leave redness and even bumps.  Many times, the types of substances that people apply to their skin can cause further irritation and skin problems as they don't have the most natural, healthy ingredients.  Join people who are helping their skin the right way.
Ingrown hairs often occur after shaving or waxing.  They are an unwanted inconvenience for both your skin's appearance and feel. They tend to be itchy or uncomfortable and are often accompanied by bumps and redness.  In addition, ingrown hairs sometimes affect the growth of other hairs close to the infected areas.  People are using substances with specific types of oils that help get rid of these unwanted ingrown hairs and do away with nasty bumps and redness.  When you start using natural substances to heal and prevent ingrown hairs, you are joining an awesome group of people the world over that are finally tackling skin and hair problems that have been bugging them for years.  2023 is the year to put these problems to rest once and for all. 
Did you know? Over the past few years, the term "skin cycling" has been everywhere.  It's a regular process that helps keep the skin healthy on a daily basis.  The skin is the largest organ of the entire body and acts as a shield against unwanted elements that can harm both the body's exterior and interior.  It's up to us to protect all areas of the body that are equally covered by skin.  The cycling of the skin usually starts off with an exfoliating process and ends with recovery.  It has become a huge phenomenon that helps not only facial skin but the entire body.  Your appearance will improve from head to toe. 
Here is a list and full details of the "skin cycling" process.
Exfoliation
The exfoliation process, which takes place on the very first day of skin cycling, is a very important process and should be done two to three times a week.  It helps the skin by getting rid of dead skin cells.  As previously stated, when one removes hair from various parts of the body, unwanted ingrown hairs form.  With the exfoliation process, the removal of dead skin cells helps prevent these ingrown hairs from forming.  The new hair is not blocked by dead skin cells and is allowed to grow out in a natural pattern.  Every month, skin cells tend to die.  Therefore, if the exfoliation process does not occur, the dead skin builds up over time.  This causes irritation, redness, and itchiness.  Start getting rid of dead skin cells by exfoliating.
In addition, exfoliation helps prevent one's pores from clogging.  This is also a factor in preventing ingrown hairs.  It is also a factor in preventing acne and further skin problems.  In order to exfoliate, one must use special types of scrubs with specific ingredients and a high percentage of AHAs.  Formulas with ingredients such as pineapple and lactic acid tend to perform a dual action method with both physical and chemical exfoliants.  It's good for all types of skin.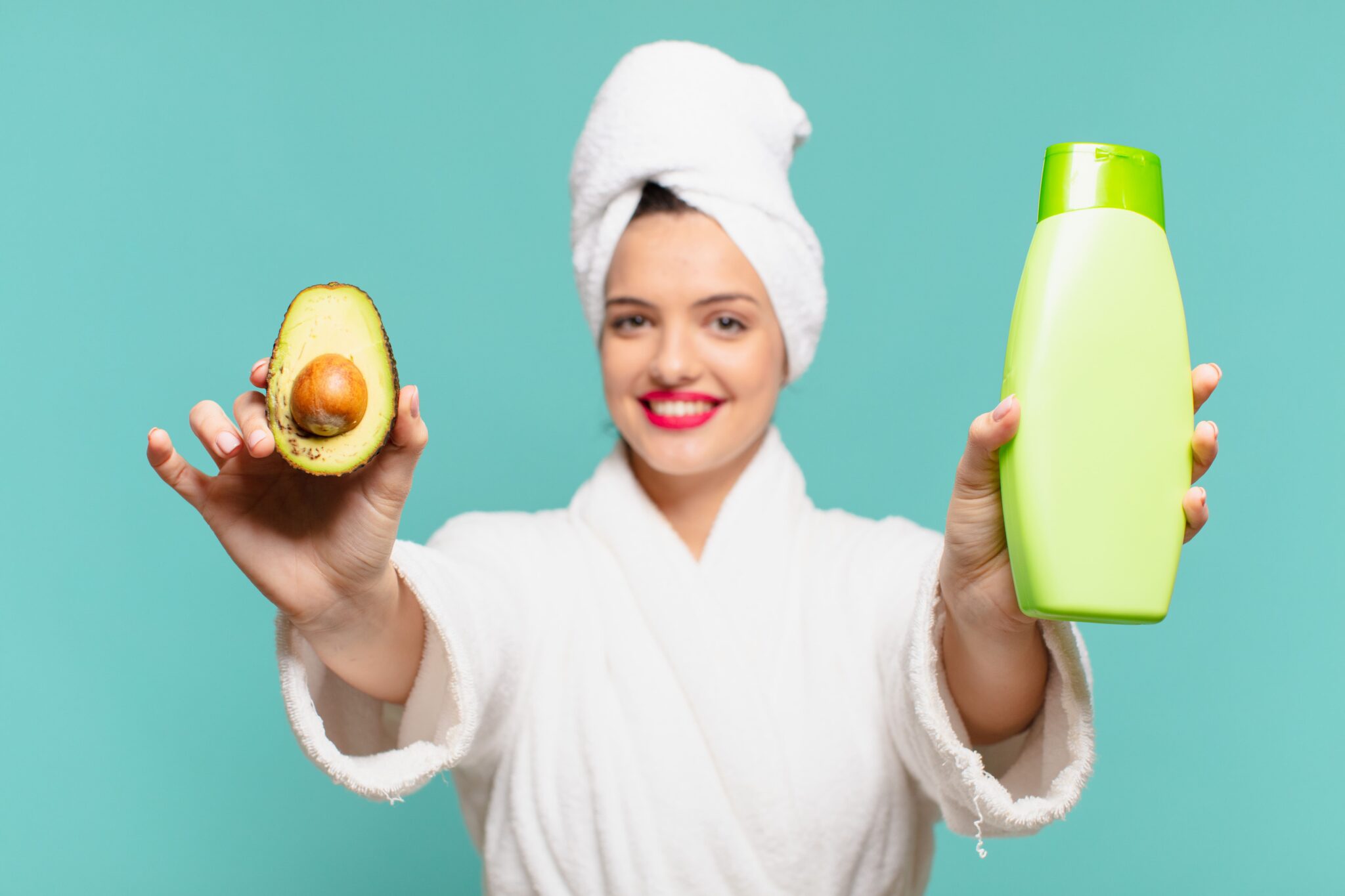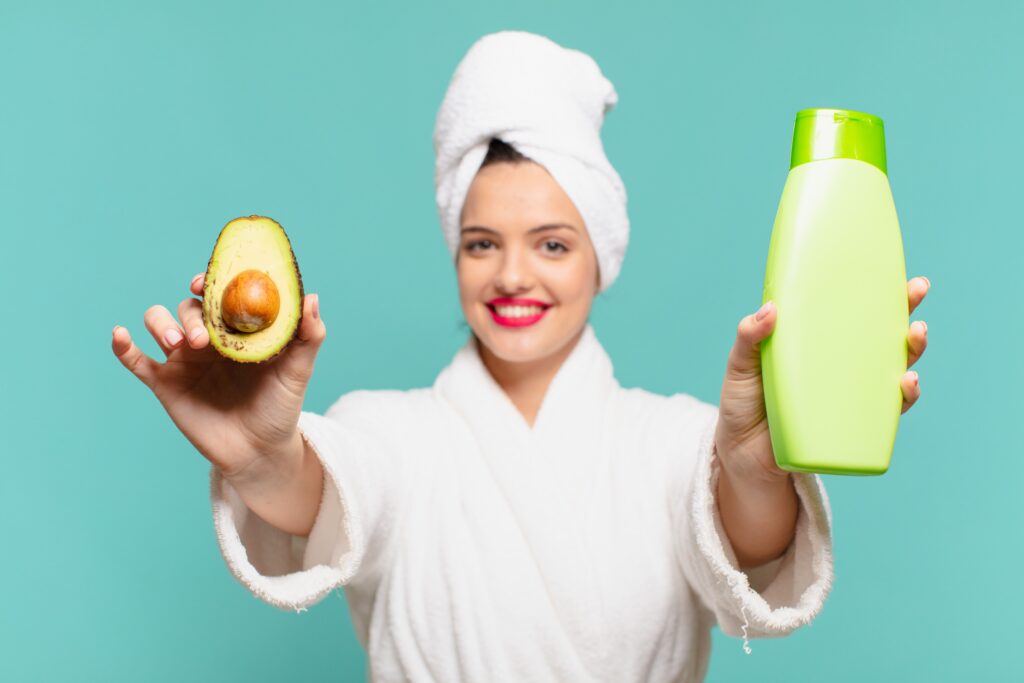 Further Exfoliation Process/Hair Removal
On day 2, a lot of people either try an even more helpful exfoliation process or hair removal.  For those that wish to go through a deeper exfoliating process, they must use substances with higher percentages of AHA's and that have much stronger exfoliant ingredients.  Fur's KP Body Scrub is perfect for an even deeper, more effective exfoliation technique that will totally resurface the skin and leave it shining.
Aside from an additional exfoliation process, which is the most effective, one can choose the hair removal process on the second day of skin cycling.  The first choice of the hair removal process is to shave.  As mentioned, shaving often leaves razor burns and unwanted redness.  Specific creams are needed to be used as aftershaves to prevent razor burn and protect pores.  Creams with tree oil are the necessary formulas for tackling the burns and redness associated with shaving one's skin.
The second choice for removing hair on the second day of skin cycling is to wax.  Waxing hair has become a popular commodity for many people.  Some people find it to be more effective in removing more hair than shaving.  Regardless, when waxing, the main concern is keeping your skin clear and free of bumps afterward.  Substances with willow bark extract, lactic acid, and phytic acid can be sprayed on the skin after waxing to fight off irritation and prevent ingrown hairs.
Recovery Process
The third and fourth days of the skin cycling process include a recovery method.  It's a process of nourishment for the skin and making sure that the processes you've been through don't cause further damage to your skin or irritation.  In addition, it's a recovery method to ensure skin is not too sensitive or devoid of useful ingredients after the first few steps of skin cycling are complete.  Fur's Ingrown Concentrate nourishes and repairs the skin and prevents further damage or irritation from occurring.
The skin cycling process is beneficial to all hair and skin types.  It's a really simple routine.  It does require specific substances with certain kinds of ingredients.  Once you take action to heal your skin with the cycling process, you will realize what you've been missing out on all these years.  Your skin will take on a new life of its own as you will as well.
Fur
Started by childhood best friends Laura Schubert and Lillian Tung, Fur is set to create effective, simple, clean, and inclusive products for the whole body.  Fur's entire line is created with the cleanest, facial grade, vegan, cruelty-free, non-toxic ingredients that are dermatologically and gynecologically tested.   They don't formulate with mineral oil, silicones, parabens, synthetic fragrances, or artificial dyes.  These are the factors that make products from Fur useful for all areas of the body, including intimate ones.  Fur has products that are useful for all different hair and skin types.  Also, the product's formulas have natural ingredients for a more organic process of skin and hair care.  It doesn't matter if you shave, wax, or laser your hair; Fur products adapt to whatever your specific method.  Start taking care of your skin just as much as your hair the natural way.
Ingrown Concentrate
Part of the Skin Recovery stage of Skin Cycling Process
Softens Skin
Helps irritated skin
Heals and Prevents Ingrown Hairs
Helps Heal Bumps and redness
Contains Tree Oil
Contains Coconut Oil
Contains Tamanu Oil
KP Body Scrub
Part of the 2nd Exfoliation Stage of the Skin Cycling Process
Resurfaces the Skin
Targets bumps and rough patches
Helps Hydrate Skin
Contains Lactic Acid
Contains Sunflower Seed Oil
Dress Your Skin With Clothes You Don't Have To Wash
In 2023, stop worrying about buying so many products to take care of both your skin and hair health.  Why not perform a simple process that is natural and prevents further issues?  It's a new year.  Within this new year, we are searching for ancient methods of helping ourselves.  Indeed, these ancient methods of skin and hair care have shown to be not only effective but simple and convenient as well.  Human skin is the largest organ of the body.  It is connected with the hair that grows off of it.  Skin is also the protective barrier of our inner body and even our souls, for that matter.  One must take care of their skin on a regular basis and do it the all-natural way.
If you're looking to replenish your skin, get rid of ingrown hairs, prevent redness and blemishes, and soothe irritation, all while preventing future issues, look no further.  Substances with powerful tree oil and lactic acid are available from Fur.  Besides keeping your skin looking and feeling healthier after grooming, you can also help your hair grow healthy.  Also, you will be doing this in a natural, convenient way.  Are you interested in these life-changing solutions?  Check out Fur's Ingrown Concentrate and KP Body Scrub.  They also have Fur Oil, Stubble Cream, and Silk Scrub.  Let 2023 be the year of healthier skin and a healthier you!!