Stop what you are doing for a moment and think about this. How much care and compassion do you see in this world? How many people do you see concerning themselves with the state of our world?
For them and their families.
 Leaving something better for the next generation will take a massive effort. It will have to be coordinated globally and well-funded by all governments.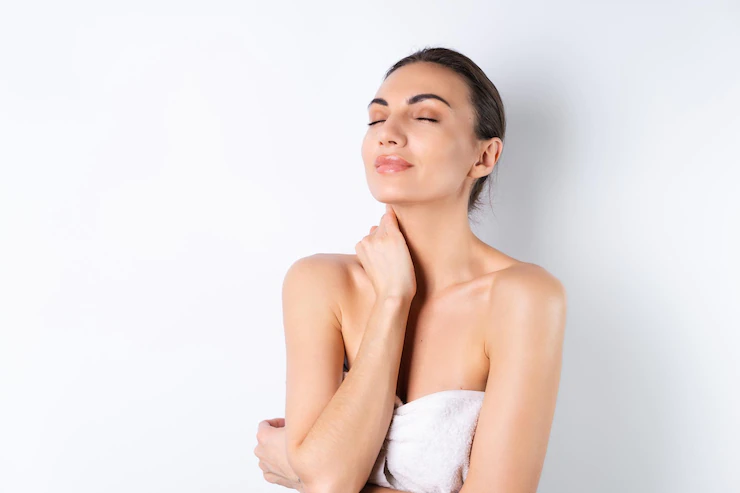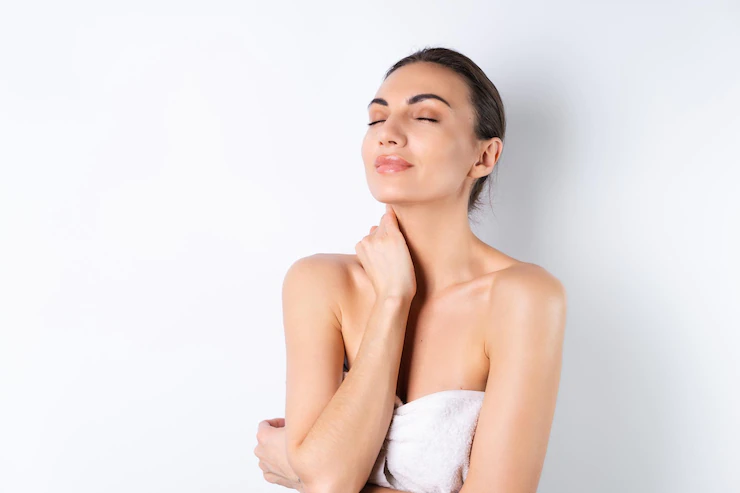 Yet, at home, do we do everything we can? Are there simple things we can change? Are there everyday habits we can learn that will help?
It doesn't matter what side of the global climate change debate you are on. And it is irrelevant what science you listen to. People from all walks of life seem to agree … that everyone could do a little more.
As the human population has expanded, so has the waste we produce. An expected consequence that makes sense.
The big problem is that so much of this waste will never break down. Unless recycled, it stays in the earth, water, and air forever. Here is a short list of physical pollutants or "garbage" and how long it takes them to break down.
Paper – generally takes 4 to 6 weeks to break down fully. This is dependent on many factors. However, as garbage goes, paper returns to the Earth much quicker than other materials.
Rubber – is fully decomposed in around 50 years. Again, outside factors play a part in the speed of decomposition, but 50 years is the consensus.
Glass – is estimated to take 1 million years to break down. There are glass artifacts from Egypt (where glassmaking began) that are 4,000-plus years old!
Plastic – this product probably comprises the most used and discarded waste. And it is estimated that it never entirely breaks down. The plastic becomes "microplastic" over time, and during wastewater treatment, where it is always present, even if you can't see it.
As you can see, besides paper products, nearly everything else we throw away has a long shelf life. And unless action is taken, we will be dealing with it for a long time, through this generation and many to come.
How bad is the situation?
Well, let's look at plastics, something that never goes away. Even as it breaks down into microscopic particles, it's still there. Suspended in our water, lying in the earth, and floating in the air we breathe.
There is hardly any escape from this problem currently. As the world's population has grown, the production of disposable plastic products has overwhelmed its ability to deal with it. Although plastic pollution is more visible in developing nations where garbage collection systems are inefficient or nonexistent, it is truly a problem of global proportions.
In developed countries, it's a problem because of overuse and low recycling rates. This means there are problems that even "wealthy" countries need to tackle. It's become such an issue that the United Nations has written and negotiated a global treaty with a first meeting late in 2022 to craft a legally binding agreement on decreasing plastic pollution by the end of 2024.
What happened?
Being just a century old, it may seem impossible that plastics have become such an issue. After World War II, plastic production accelerated rapidly. It is so pervasive in our society that life without plastics today would look unrecognizable.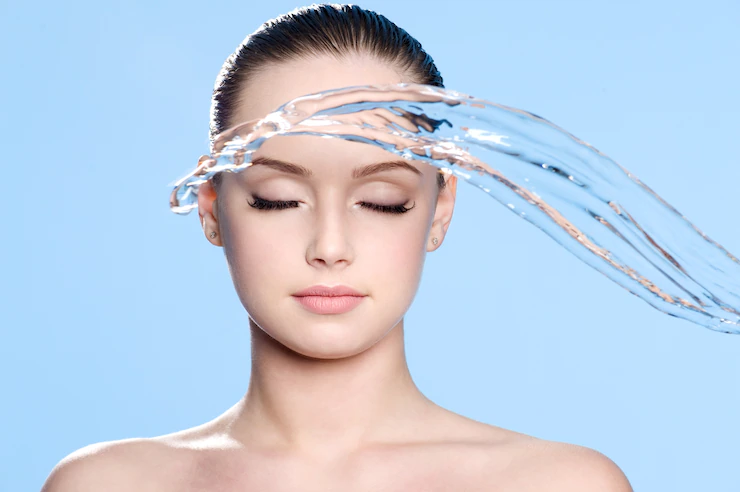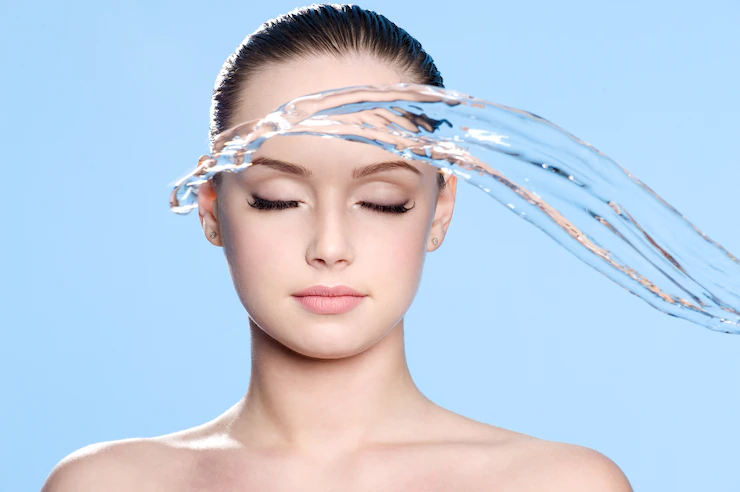 Plastics revolutionized medicine by helping to create life-saving devices. They made space travel possible, lightened cars and jets, and it has saved lives with helmets and equipment that produces clean drinking water.
However, society realized how convenient a throw-away culture is, showing this material's dark side. Single-use plastics account for 40 percent of the plastic produced every year. You may only use these products – such as food wrappers and plastic grocery bags – for minutes. Yet once discarded and not recycled, they will be around forever in the environment, including our food and water.
The average person is estimated to consume a credit card worth of plastic weekly. And it's estimated that at least 80% of the world's population has plastic microparticles floating in their bloodstream, with these microscopic plastic particles found inside the deepest human cells.
Here are some rather sobering numbers:
Production of plastics increased from 2.3 million tons in 1950 to 448 million in 2015. At this rate, over 900 million tons will be produced annually by 2050.
Half of all plastics manufactured have been made in the last 15 years.
Every year, 8 million tons of plastic from coastal nations find their way into our oceans. This is the equivalent of setting five garbage bags full of plastic on every foot of the coastline in the world.
Sadly, most of the plastic we discard ends up in the oceans. As the final stop for the world's major rivers, plastic is transported to the sea as though it's on a giant conveyor belt. And much of this plastic remains in coastal waters.
However, once the plastic is caught up in ocean currents, it can be transported worldwide. There is an island halfway between Chile and New Zealand; on this island, scientists have found plastic from the United States, South America, Japan, Europe, and China.
Plastic waste and microplastics from wastewater treatment enter the sea, where waves, sun, and wind can cause further breakdown into microscopic fibers and /or particles that cross cell membranes where they lodge inside living cells.microplastics. Such microplastics have been found in the Mariana Trench (our deepest trough),on Mt. Everest, our highest peak, and even in human breastmilk.
The effects on wildlife.
Don't forget that we are not the only species on this planet. Millions of animals are killed by plastics every year. Fish, birds, and other marine life (nearly 700 species) are known to be affected by plastic pollution with microplastics found in the digestive tract and bloodstreams of most marine animals.
While many of us have heard of entanglement or starvation deaths in marine animals due to due to plastic trash, studies over the last few years have shown toxic microplastics in waterways are ingested by animals resulting in disease around the planet.
Stemming this tide of plastic will prove difficult at best. Once plastic reaches the ocean, it proves nearly impossible to retrieve. Large pieces can be collected, and some coastal towns employ robotic devices to help clean their water. But once the plastic breaks down and is suspended in the water column, nearly all hope of recovery is gone.
The answer lies in keeping the plastic from reaching the water in the first place. This could be accomplished on a large scale with better product designs, waste management systems, and recycling. Reducing the amount of single-use plastic items we use could be another huge step.
Ways you can help.
So, what are you doing to help? Do you know where to begin? As stated earlier, the more significant answer lies in a coordinated global effort. But to get that started, there needs to be a change within ourselves on a personal and daily basis.
Start small. Think about the things you buy that contain plastic that you could do without. And once it feels natural not to have that product anymore, try to pick another.
Here are some other small steps that can help in your fight against plastic pollution.
Stop using plastic-based (nonwoven) wet wipes for family and personal care. Many people don't realize that most wet wipes are made from plastic materials.
Bring your own bags and containers to the grocery store. Don't worry any longer about paper or plastic
Saying no to plastic straws and lids is another excellent way to reduce plastic waste. Reusable glass, plastic, and bamboo straws are available for purchase. Please take your refillable mug to the coffee shop and let them keep their plastic lids there.
Invest in a water filter instead of buying water in plastic bottles. This one is easy to implement. Get a stainless-steel water bottle and watch how much less plastic you use.
Bring your takeout container. If that is not an option, maybe with a bit of nudging, your favorite eatery will start to carry paper-only products.
Making your own cleaning products or using refillable options is another great way to reduce plastic use.
Focus on supporting companies that align with your goals to reduce plastic use. As the realization grows that this problem is not going away, many companies are focusing on making a difference, such as only producing biodegradable and natural products. And many offer credit for returned packaging.
As you change, the habits of those around you can easily change. Talk to your friends about what you are doing and how you avoid using plastic. Sometimes all it takes is a tiny seed planted into someone's mind to make change happen.
And as companies become aware of customers' concerns, they, too, are likely to initiate change. One such company is Glyciome—an award-winning, woman-owned business that provides natural personal hygiene products.
Their signature product, Wouche Away, is an all-natural EWG Verified™ Total Body Cleanser free of harsh chemicals and common allergens. And it's designed to work with your body to help cleanse and maintain even your most sensitive areas. Their containers are refillable or recyclable and are safe for everyone, from babies to the elderly. Their economical refill size makes daily hygiene easy and cost-effective for facial, hand, body, and below-the-belt clean-up, with or without water.
Glyciome is pleased to offer a new product, something all-natural that you will use daily.
Wouche Away Cotton Dry & Cloth Wipes
With a mind for reusability and the ability to break down in our environment, Dr. Joanna Ellington the inventor of Wouche Away, has curated the best cotton-based dry and cloth wipes –to use with their patent-pending Total Body Cleanser.
Dr. Ellington has one goal in forming Glyciome "to rid the world of plastic and chemical-filled wet wipes." Through much effort, she has curated the best cotton dry cloth wipes. These wipes are ideal for everyday use, especially with Wouche AwayTotal Body Cleanser.. Specifically, Glyciome sells the Nest Design Organic Dry Wipes, Wild & Pure Cotton Roll Wipes, and Green Little Nest Organic Flannel Wipes, all made by other women-owned companies.
These super soft natural cotton-based wipes are:
Eco-Friendly & Biodegradable
Durable, can be rinsed or washed and reused.
Versatile – they can be used dry or wet with Wouche Away
Right now, Glyciome has a special offer. If you purchase one pack of their dry or cloth wipes, you will receive a FREE 0.9-ounce bottle of Wouche Away Mist. A perfect complement to these ideal wipes.
And if you want the perfect cleanser for all body parts, don't forget about Glyciome's signature, award-winning product.
Wouche-Away Prebiotic Total Body Cleanser
This great cleaner is available as a mist and a foam with multiple sizes to choose from. It is so safe and gentle that many users use the foam as a toilet paper replacement.
A few of the ways to use Wouche-Away include:
Foam it on as a no-rinse face cleaner.
Mist as a low-water shower cleanser.
Foam it on toilet paper, dry wipes, or reusable cloths for personal and below-the-belt care.
Mist on the diaper area for low-waste baby changing.
Foam on hands for daily washing.
This product is made with the health of your skin in mind. It is friendly to the vital microbiome and helps maintain a healthy balance on the skin's surface.
Wouche-Away is all-natural and made with the highest standards. Just like all of Glyciome's products, this product was developed following its four pillars:
Avoid – ingredients shown in medical studies to be toxic to our body's surface skin and mucosal cells. This includes "natural" ingredients such as glycerin and citric acid that are toxic to vaginal and rectal cells.
Include – patent-pending prebiotic recipes that support healthy bacteria and the human microbiome. All formulas contain a unique combination of minerals that beneficial bacteria need, along with naturally sourced sugars and evergreen essential oil compounds that support microbiome growth.
Balance – ensure that all products provide a healthy pH and salt level. Surface cells and good bacteria are killed when salt and pH levels change.
Ensure – that the products do not irritate our family members.
The creators of Wouche-Away use their products every day. They refuse to offer any products that are below average or harmful.
So, as we enter the new year, stop and think about your impact on the world. Think about things you can do every single day. These little differences can add up to significant changes. We must be willing to make them.
And when you think about personal care products, think about Wouche Away and their line of plastic-free cotton dry and cloth wipes as part of that change.
* In partnership with our friends at Glyciome* Photo courtesy of Glyciome
* These statements have not been evaluated by the Food and Drug Administration. These products are not intended to diagnose, treat, cure or prevent any disease.
* The information available on ewellnessmag.com, including text, graphics, and other materials is for informational purposes only. Reliance on any information in ewellnessmag.com is at the user's own risk. Sponsored product placement may appear in the article. The visitor of this website acknowledges that the information available on or through ewellnessmag.com is not and is not intended to be a substitute for professional medical advice. Copyright © 2022 Brawo Press, Inc. All rights reserved.