Millions of people around the world try to take care of their skin. It's a priority that is very important to people, and rightfully so. After all, the skin is the largest organ of the body. It acts as a protective shield for the body, guarding against unwanted germs and bacteria. Therefore, it is important to maintain the overall health of one's skin. In addition, people like to maintain their skin to make it look more attractive and youthful. While not as important as keeping up the overall health of one's skin, keeping up the skin's appearance helps people feel more confident and more comfortable when communicating with others. However, there is another aspect of skincare that, until recently, was very overlooked. It was the aspect of taking care of the skin to not only help with one's skin health and appearance but also help with one's emotional health and well-being. For years, many would never have thought that skincare could be a breakthrough into a clearer mind and a more positive outlook. This makes sense because there were barely any products that could look after one's skin and mind. However, people should know they are in luck because there's a simple method to properly care for one's skin and mental health. It involves items that contain various stones and crystals. Bodela has unique products that combine very specific crystal-based ingredients that help one maintain a clearer state of mind just as much as they help certain aspects of their skin.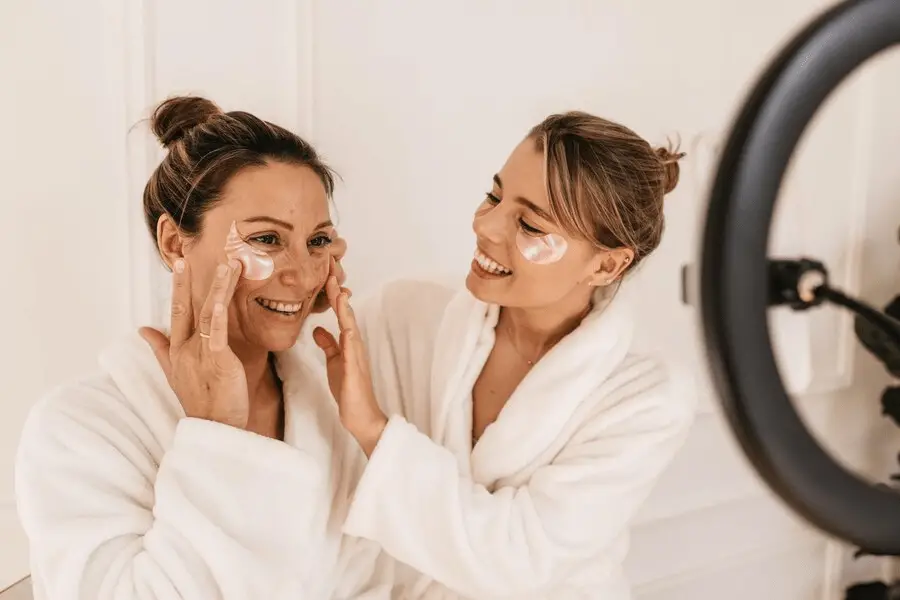 Taking Care of the Skin
As mentioned, caring for the skin is a huge priority among many people. Since the skin is the body's largest organ, it is extremely important to keep it strong to protect one's inner organs from harm from the outside world. The problem is that not everyone has cared for their skin in the best way possible. Many of the products made readily available to people regarding skincare have not always had the most natural ingredients in the world. They contained certain components that further damaged the skin rather than helping it. People have been forced to go from store to store, wasting their hard-earned money on multiple products with various ingredients to provide care for their skin in the best way possible. Finding individual products that cover all of the skin's needs has been a challenge. In addition, not only did many of the previously marked skin products not have the most natural products, but many did also not have the capabilities of helping people beyond just skin care. It takes a unique type of product that can take care of one's skin needs with a combination of the most natural products, and that can also help people counter the stress they experience in their daily lives.
Experiencing Stress in the Real World
Stress is a common problem that people encounter throughout their lives. No matter who you are, you will experience stress throughout your life. Some people experience more stress throughout their lives than others. For instance, some individuals come from family backgrounds with a lot of stress and tension between family members. In other cases, people have jobs that entail extreme amounts of stress in one form or another. A lot of physical stress is involved with jobs that require lots of manual labor. On the other hand, a lot of mental stress accompanies professions whereby one has to use their brain to perform their jobs and must become engrossed in the politics of an organization. A method of taking care of one's skin that also relieves both mental and physical stress is very beneficial when it comes to the needs of different people.
Besides the strenuous demands in the working world, there are huge stressors involved with raising a family. Anyone could tell you that caring for children is not a walk in the park. It involves constantly giving in to a child's needs until adulthood. When a child is a baby, parents must deal with losing massive amounts of sleep, which can be very draining for both one's physical and mental health. Even after this phase in a child's life is over, parents must still look after them as the child cannot take care of themselves. It takes much sacrifice from the parents as they can't think only of themselves; they must make their children part of their main priorities. This monumental stress involved in parenting is further exasperated when one must work full-time in addition to being a full-time parent. With the help of certain ingredients, a parent can handle the stresses of their life better than before.
Specific Ingredients that Help Mental Balance, Emotional Clarity, and Spiritual Connection
A combination of essential oils, exotic flowers, and, more importantly, high-quality crystals are needed to care for one's skin, and this can provide people with the greatest emotional escape from the pressures of the real world.
Agate
Agate is a type of stone found all over the world. Many people have used it to help their mental and physical health. Others who are having problems related to insomnia have sought relief with the help of agate. There have even been cases of individuals who have used agate to help their stomach health. For instance, they will hold the stone above their stomachs to help with certain stomach ailments. This is handy when trying to help one's digestive system or boost one's metabolism.
Besides the use of agate to benefit one's physical health, many people have used it to aid their mental health. For instance, it has been said by many people that the use of agate helps calm one's purse, contributing to a more relaxed mood and mindset. Besides some basic aspects of mental health and thinking, many individuals have used agate to obtain a more positive mindset. This positive mindset is very beneficial when it comes to relationships with other people, whether with friends or family. Besides this positive mindset that people seek with the help of agate, they have also consulted the stone to gain more self-confidence.
Red Jasper
While agate is a stone associated with building confidence and self-esteem, red jasper enhances creativity. The way in which red jasper can boost one's energy can be a factor in increasing one's ability to be creative in all endeavors. Whether creating some type of artwork or just being creative in how one plans assignments in their job or school, red jasper is the stone that goes hand in hand with this.
Citrine
Citrine is a gemstone used for centuries, yet it is very hard to find. This comes in handy in helping people with having better concentration. Boosting one's creativity is good, which is associated with red jasper. However, when one possesses the gift of creativity, one must be able to focus very intensively. That's where citrine comes into play.
Clear Crystal
As the name implies, clear crystal involves clearing something up. The most specific thing that clear crystal does is clear someone's mind. Humans tend to overthink and have trouble staying in the present moment as we are so focused on our thoughts. People have turned to the help of clear crystal to help them stay in the moment and not let their minds take over.
Amethyst
Amethyst is a stone that plays a huge helping hand in skincare. It is full of negative ions, which come in handy when combatting inflammation and improving circulation, which is very important in maintaining healthy and good-looking skin. Amethyst has also assisted with exfoliation processes, removing dead skin from the body.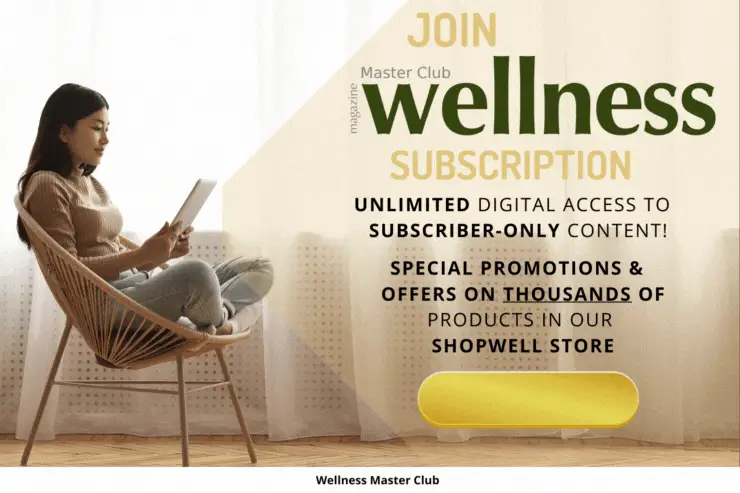 Rose Quartz
Rose quartz is a gemstone associated with love. People have used it to relieve tension and irritability. This relief of tension can assist people in their relationships. When they feel less tense and irritable, they can show more signs of love to a potential partner.
Green Aventurine
Green aventurine is a type of quartz associated with one's physical health. Many people have used green aventurine to help lower high blood pressure levels, helping protect the heart. It has also been used to help alleviate the symptoms of stress, which can very much affect the heart in many different ways.
Tiger's Eye
You've heard the song associated with the Rocky films called "Eye of the Tiger." It is a song about courage and confidence. Tiger's eye is a type of gemstone associated with that as well. People have used it in the hopes of reducing fear and anxiety.
Lapis Lazuli
When it comes to helping calm one's temper and keeping one in a peaceful mind, lapis lazuli is a sought-after gemstone. People who wish to relieve anger and negative thoughts have turned to this rock for help. You could say that the use of lapis lazuli could be extremely beneficial for people who have social anxiety.
Moonstone
A positive mindset is generally associated with eliminating negative energy and replacing it with something more optimistic. Moonstone has been used to help promote a new kind of energy for people with a positive vibe. In addition, people have used it to reduce stress and anxiety.
Bodela
At Bodela, they believe that self-love isn't just a luxury – it's a necessity. In a relentless world where the demands on our time and energy are ever-increasing, the essence of self-care has evolved. This evolution led to the birth of Bodela, a sanctuary for individuals seeking to rebuild and strengthen their health, wellness, and self-love foundations.
Bodela Crystals Essential Oil Roller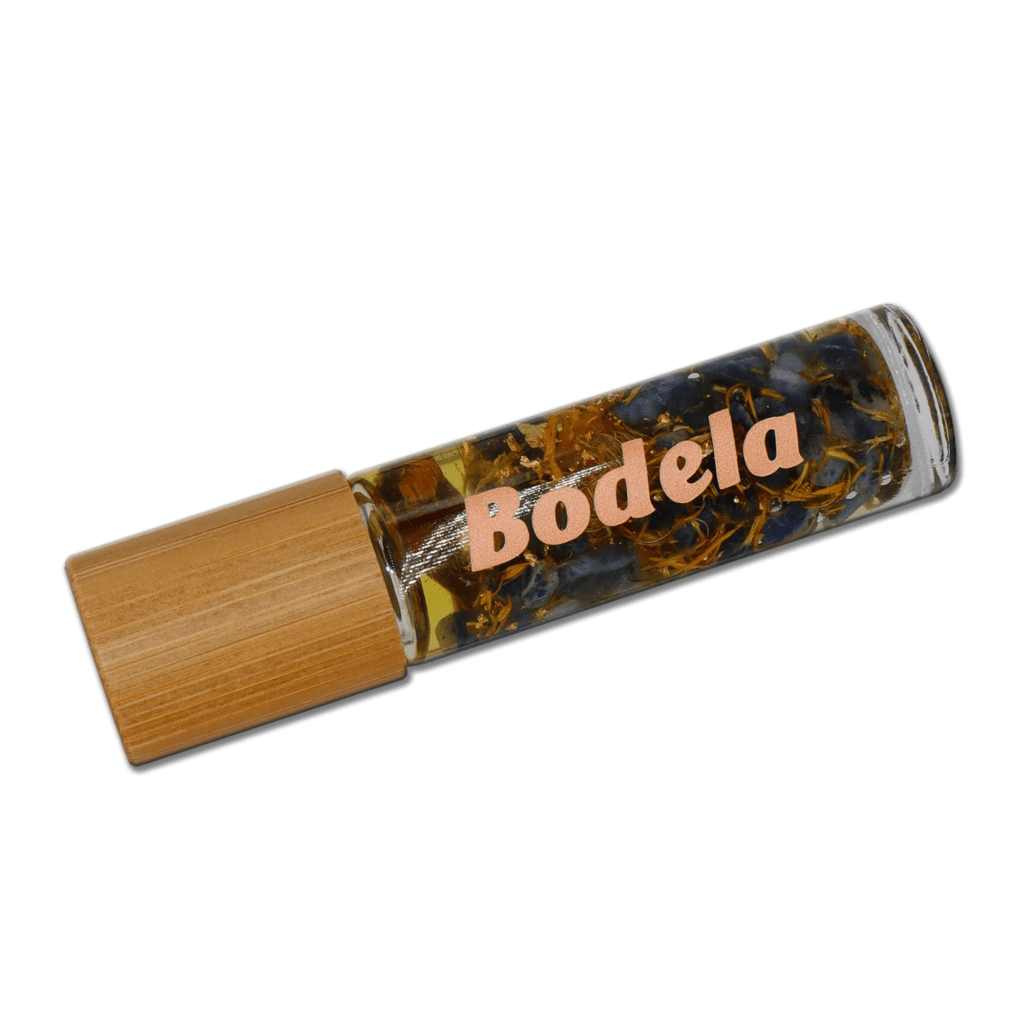 Helps Skin Stay Hydrated.
Helps People Destress.
Helps People Attract Positive Energy.
It Contains Agate, Red Jasper, Citrine, Clear Crystal, Amethyst, Rose Quartz, Green Aventurine, Tiger's Eye, Lapis Lazuli, and Moonstone.
Learn to Love Yourself Again with the Help of Crystals
Wouldn't you like to finally be able to help your skin, physical, and mental health with the help of all you need with one product? You will no longer have to go from store to store, wasting your hard-earned money on multiple items. In addition, you can now rest assured that what you put on your body is natural. With the help of Bodela Crystals Essential Oil Roller, one can become one with themselves with the help of various powerful crystals. The holiday season is upon us, and people need to provide themselves with the gift of something that provides just the right amount of mental balance in conjunction with hydrated skin and a relaxed body. In addition, it's not just about giving back to oneself; it's also about giving back to others. Ensure you let other people know about this ongoing crystal-based product trend. A new year is upon us, and it's up to you to make 2024 the best year possible for your body, mind, and soul. We can do this together!