Are you struggling with dry, flaking, damaged skin that leaves your appearance looking lack-luster? Are your lips feeling the damaging effects of the harsh elements? It is time to step out with gorgeous skin, and soft, supple lips, with the help of the phenomenal products from Smooches by Jazzy.
Body cream is a luxurious and nourishing product designed to pamper your skin and keep it feeling soft, supple, and well-hydrated. Whether you are looking to moisturize after a refreshing shower, combat dryness during harsh weather conditions, or simply indulge in self-care, body cream is your go-to solution. With its rich and creamy texture, it provides intense hydration and a host of other benefits for your skin. From soothing dry patches to improving skin elasticity, body creams are available in various formulations to cater to different skin types and preferences. With their delightful scents and skin-loving ingredients, body creams are an essential part of any skincare routine, ensuring your skin feels rejuvenated and looks its best. Cucumber Melon Body Cream from Smooches by Jazzy is just what the doctor ordered!
Coconut Bliss Lip Balm from Smooches by Jazzy is a pocket-sized beauty essential that offers much-needed care and protection for your delicate lips. Your lips are often exposed to environmental elements like the wind, sun, and cold temperature, making them susceptible to dryness and chapping. Lip balm comes to the rescue with its moisturizing and soothing properties. This waxy, creamy product is designed to keep your lips soft, supple, and free from discomfort. Whether you are facing the scorching sun or the frigid winter, lip balm acts as a barrier against the elements, preventing moisture loss and maintaining a healthy, youthful appearance. Add a touch of indulgence to your everyday routine, and leave your lips kissably smooth and perfectly protected.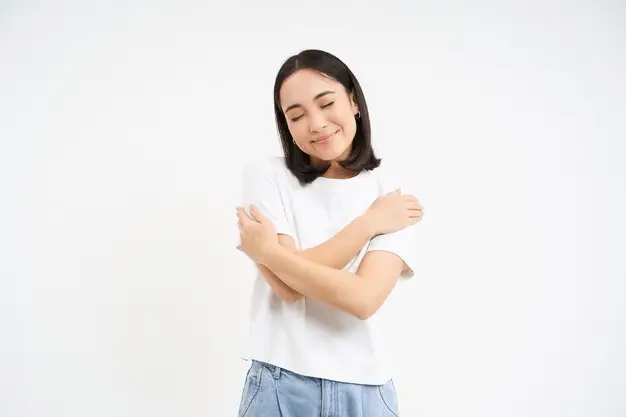 Teens Doing it for Teens
Jazmine, the founder of Smooches by Jazzy, is 12 years old. Smooches by Jazzy began with her love of beauty and skincare. She comes from a line of people with sensitive skin, so she had to be careful about what she put on her skin. As you may guess, this severely limited her options. Her passion for skin care and keeping it clean and clear is what motivates her to create the safest, highest quality, and ecologically friendly products ideal for all skin types.
In today's culture, pre-teens and young girls are subjected to beauty standards that are unrealistic and inappropriate for their age group. This puts pressure on girls who struggle with self-esteem, self-worth, or who strive to change who they are to fit in. Smooches by Jazzy is committed to encouraging females of all ages to be themselves no matter what. This is why the slogan of Smooches by Jazzy is "Empowering every girl to feel authentically beautiful." Smooches by Jazzy promotes this by utilizing only natural ingredients in their goods, being reasonably priced, and including positive affirmation stickers with each order.
Smooches by Jazzy sells vegan, natural, environmentally friendly, and clean items. All of the ingredients are sourced from well-known sources. Lip Gloss, Lip Balm, Lip Stain, Soy Wax Candles, and Body Lotion are currently available.
Empowering Products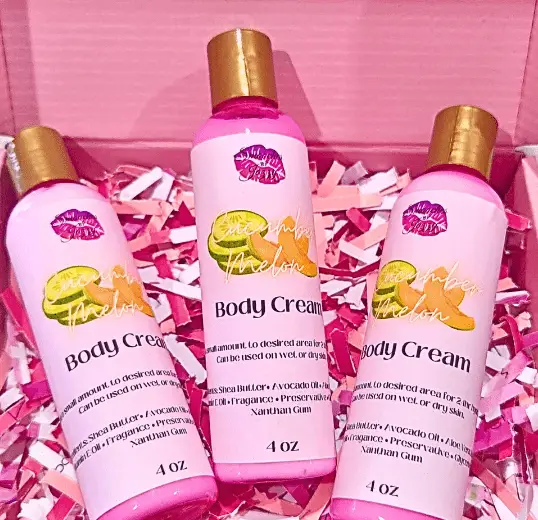 Coconut Bliss Lip Balm
Beeswax, shea butter, coconut or almond oil, and vegan-based flavoring are used to make the lip balms. Luscious Watermelon, Cherry Limeade, Pink Starburst, Green Apple, and Coconut are currently available as luxurious, delightful flavors.
Ingredients Spark Magic
Each of the ingredients elevates the overall product immensely and provides untold benefits for you.
Beeswax provides a natural, protective barrier on your lips, helping to seal in moisture and prevent chapping and dryness. It helps the lip balm stay on the lips for an extended period, ensuing long-lasting hydration. Beeswax helps give lip balm a desirable texture and thickness, allowing it to glide on smoothly and stay in place.
Shea butter is rick in fatty acids and vitamins, providing intense moisturization to dry and chapped lips. It helps repair and rejuvenate the skin, leaving the lips soft, smooth, and healthy. Shea butter is easily absorbed by the skin, ensuring that the lip balm doesn't feel heavy or greasy.
Coconut and almond oil are rich in essential fatty acids and vitamins, which help nourish and soothe the delicate skin on your lips. The oils are lightweight and won't clog your pores, making it suitable for all skin types. Coconut and almond oils add a subtle, natural scent to your lip balm, and almond oil, in particular, can provide a subtle nutty aroma.
Vegan-Based Flavoring allows you to create a wide variety of lip balm flavors, from fruity to minty to floral, catering to different preferences. The pleasant taste and aroma can make the lip balm more enjoyable to use, encouraging frequent application. Vegan-based flavoring is often less likely to trigger allergies or sensitivities, making the lip balm suitable for a broader range of users.
 By combining these ingredients in a lip balm product, you can create a formulation that not only provides effective hydration and protection but also offers a user experience with customizable scents and flavors. Additionally, the choice of vegan-based ingredients ensures that the lip balm is cruelty-free and aligns with ethical and environmental concerns, which can be appealing to conscious consumers.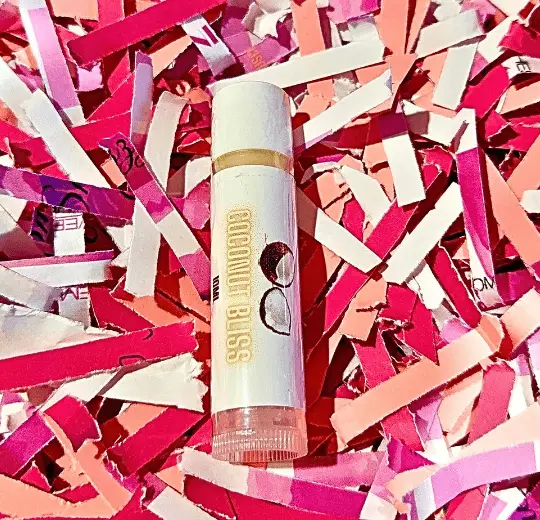 Cucumber Melon Body Lotion
The body lotion is made with great care and attention to detail. Jazmine aspired to produce something natural that was suited and safe for people of all ages and skin types as an entrepreneur. She wanted to ensure that the lotion locked in hydration while being light enough not to clog pores and enable the skin to breathe. The Smooches by Jazzy body lotion is made without the use of any harsh ingredients. Coconut oil, avocado oil, hemp seed oil, and vitamin E oil are utilized as carrier oils. The inclusion of distilled water reduces the heavy metal concentration, while aloe vera juice improves moisturization. The natural plant-derived preservative beetroot is the only one used in the body lotion.
The Cucumber Melon Body Lotion is delicately fragrant, with subtle, crisp cucumber tones and floral melon notes. This is by far the most popular in the range. Other scents include Luscious Watermelon, Coconut Bliss and Warm Vanilla.
Light, Magic, Healing Ingredients
Utilizing various carrier oils and natural ingredients in a body lotion can offer a wide range of benefits for your skin. Let's explore the advantages of each component.
Coconut oil is high in fatty acids, making it an excellent skin moisturizer. It aids in the retention of moisture and the prevention of dryness.. It helps to lock in moisture and prevent dryness. It has natural antibacterial and antifungal properties, which can help in preventing skin infections. Coconut oil contains antioxidants that can protect the skin from free radical damage, helping to slow down the aging process. The oil can make the skin feel soft and smooth, reducing roughness.
Avocado oil is packed with vitamins and minerals, such as vitamin E and potassium, which nourish and revitalize the skin. It penetrates deep into the skin, providing long-lasting hydration and preventing dryness. Avocado oil may promote faster wound healing and reduce inflammation due to its oleic acid content.
Hemp seed oil has a perfect balance of Omega-3 and Omega-6 fatty acids, which can help maintain the skin's natural barrier and reduce inflammation. It may soothe and calm irritated skin conditions like eczema and psoriasis. Similar to other carrier oils, it is excellent for moisturizing the skin.
Vitmain E is a powerful antioxidant that protects the skin from free radicals, which can damage skin cells and accelerate aging. It may help reduce the appearance of scars and promote a more even skin tone. Vitamin E can provide relief from sunburn and reduce redness and inflammation.
The use of distilled water can dilute or reduce heavy metal concentrations, making the product safer for the skin. Water is an essential component for skin hydration, and the inclusion of distilled water ensures that the lotion isn't too heavy or oily.
Aloe vera is well-known for its hydrating properties. It can soothe and moisturize the skin, making it an excellent addition to a body lotion. Aloe vera can reduce inflammation, which is beneficial for calming irritated or sunburned skin.
Beetroot (Natural Plant-Derived Preservative)
Using beetroot as a preservative is an eco-friendly and natural alternative to synthetic preservatives. It helps extend the shelf life of the lotion without the need for potentially harmful chemicals. Beetroot is rich in antioxidants, which can help protect the lotion's ingredients from degradation and maintain their effectiveness.
A body lotion containing these natural ingredients can offer a variety of benefits, including hydration, skin nourishment, protection from free radicals, and the use of natural preservatives, making it a more skin-friendly and environmentally conscious choice. These ingredients can work together to promote healthy, radiant, and well-moisturized skin.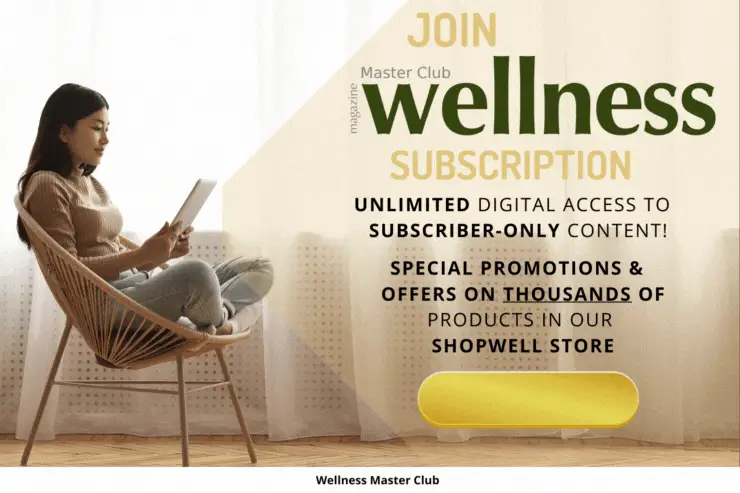 The Final Say
Incorporate the indulgent Cucumber Melon Body Lotion and Coconut Bliss Lip Balm from Smooches by Jazzy into your daily skincare routine and experience the ultimate pampering for your skin. Say goodbye to dryness and hello to a more radiant, healthy you.Transform your beauty regiment with the Smooches by Jazzy products, and let your skin feel the love it deserves. Discover the difference today.
Cucumber Melon Body Lotion and Coconut Bliss Lip Balm from Smooches by Jazzy are the secrets to unlocking your skin's natural glow. Treat yourself to rejuvenating benefits and embrace the luxury of self-care. Make these essential additions to your beauty arsenal and experience the nourishment your skin craves.
Elevate your self-care ritual with the exceptional products from Smooches by Jazzy. Whether you are seeking deep hydration or a touch of elegance, we have you covered. Your skin deserves nothing but the best, so why wait? Get ready to indulge, revitalize, and love your skin again.
Join the countless individuals who have already experienced the revitalizing power of the Smooches by Jazzy body cream and lip balm. Don't pass up the chance to maximize the potential of your skin. Embrace the journey to healthier, more radiant skin with the exceptional Smooches by Jazzy products.