The first month of 2022 is done! Did you set any goals or resolutions?! Many of us may have already crashed and burned with our wellness resolutions by this point. But that is a beauty in itself. Why? Because it means you can reflect and review, and of course, renew! The best part of not reaching any goal is simply how to learn to do it better- this is what ultimately leads to progress.
Nothing in life is set in stone. The more adaptable you become, the stronger you shall get. Adaptability is a "super strength" and it means that no matter what comes your way, you can refocus and move forward once more. So if you are already a little stuck, read on for some super wellness tips!
Wellness is not a destination. It is a journey. When you look at it from that perspective, nothing can block you or hinder your goals because you can use everything as a stepping stone!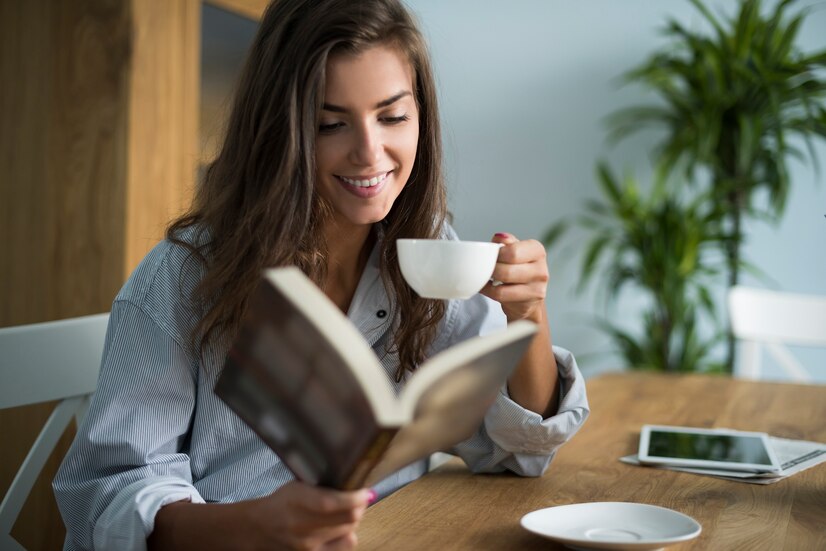 Here are 3 super wellness tips for you!
Focus on the journey. Too often we get caught up in wanting to get to a particular place where everything is seemingly "perfect". However, perfection does not exist; but progression does. When you alter your perspective, everything around you changes. So if you have become stuck on a loop on a certain perspective, only you can reset your thought process to find a new perspective. No one is perfect. We all have our flaws, and when you take that journey to improve your wellness, you will be learning new things about yourself along the way. Use these as tools to help you grow rather than keep you stuck- focus on progression, not perfection!

Know your body. Get to know your body. When you have a clear understanding of what helps you and hinders you, you can take great strides forward. We are all individuals. As you learn more about your body, you will be able to discern with far better judgment what works better for you. We tend to disregard what our body tells us- perhaps we keep battling through when we feel mentally stressed, overwhelmed, low on energy, and such like. But listening to your body enables you to support your wellbeing with confidence. Don't push yourself too hard to keep up with others. Get to know your body, and fuel it with what it needs- whether that is through exercise, nutrition, or rest. Listening to your body encourages self-care!

Use a multi-pronged approach! There is not just one particular thing that improves your wellness. Well-being and overall health is bolstered through many different things that fit together and build the bigger picture of your wellness. Look at exercise more broadly, nutrition more effectively, and rest and renewal more objectively. Look at all the small pieces that fit together to help you feel happier and healthier!
As mentioned earlier, health and wellbeing is about progression! So just keep moving forward, whether in small steps or big, confident strides! Javita believes in achieving and they want to help you improve your wellbeing and feel better- as naturally as possible!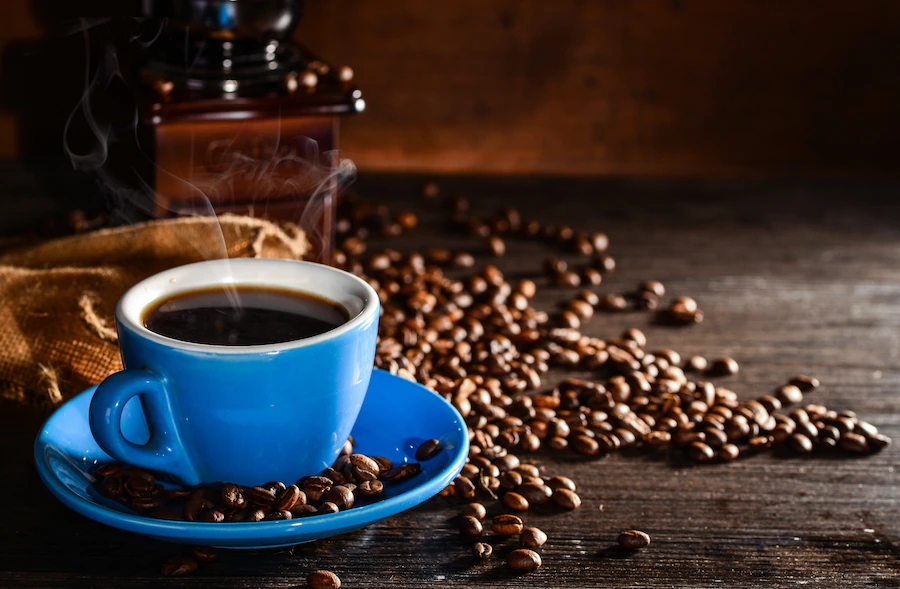 Their fantastic range of coffees is not only super-tasting, but they are also beneficial for your overall wellbeing. 
Javita, and their Dollar Coffee Club, have crafted a coffee evolution just for you! They have a unique objective, and that is to distinguish their beverages- to stand apart from the rest!
"At Javita, we are creating a unique line of great-tasting, instant, gourmet coffees, and teas by infusing healthy herbs and other natural ingredients into estate-grown South American blends. Every great-tasting cup will not only give you what you already expect (from coffee or tea) but also provide the benefits from the natural herbs"- Javita
This makes Javita a major coffee connoisseur. There are numerous varieties of their expertly crafted coffee selections to choose from. You will be spoilt for choice, and all the while getting the benefits of natural herbs in their blends!
Here are two main blends from their world of coffee: Burn+Control and Energy Focus.
Each of these has specific benefits to suit your mind and your mood and your body and spirit. All this, and still a great-tasting cup of coffee! 
 
Burn + Control Coffee
This is a Premium 100% South American Arabica and Robusta Blend Coffee. It is an ideal coffee for Weight Management or Weight Loss. Why? Burn+Control works through suppressing appetite and increasing metabolic rate as well as burning fat. Sounds almost too good to be true!
Here's why you can count on Burn + Control:
Burn + Control coffee is the original, herb-infused, coffee formulated to help support benefits like healthy metabolism and weight management.* 
It is a premium, delicious coffee: 100% South American blend of Arabica and Robusta coffee beans, fully micronized to aid "mixability", consumption, and enjoyment. 
Burn + Control is perfectly infused with clinically supported ingredients, these include Garcinia Cambogia (patented super citrimax) and yerba mate blend to help support metabolism, craving control, and weight management as part of a healthy diet and exercise program* 
It is diet-friendly: gluten-free works with paleo, keto, south beach, Atkins, and more. 
So! You can forget the overpriced coffee house 'tall-s' or 'grandes,' and grinding and brewing! With Javita's coffee, you simply just rip open the sachet, pour it into your cup, and add water!
You can enjoy this coffee hot or cold for the perfect slimming cup anywhere, every time. You can use this coffee to lose weight or to maintain weight.
Ingredients: South American estate-blend coffee (100% Arabica and Robusta), Garcinia Cambogia extract, and Yerba Mate Extract.
"This slimming coffee blend was the first of its kind. Over the years, numerous manufacturers have attempted to duplicate it! It is created by coffee lovers for coffee lovers. We understand what you want from your coffee which is why our includes bold flavors and delicate notes, but we've infused natural botanicals (yerba mate and Garcinia Gambogia) that are as satisfying to your waistline as they are your taste buds."- Javita
 
Energy + Focus Coffee
This is a Premium, Gourmet, 100% South American Blend, Arabica, Robusta. It blends "Energy and Focus" to assist you in reaching your goals.
"Javita's South American coffee beans are picked at the peak of ripeness, they are slow-roasted to release the delicate flavor notes and expertly blended with targeted botanicals proven effective in supporting memory, focus, clarity and sustained energy"- Javita
Energy + Focus Coffee can help: 
Increase energy levels.*
Improve focus.*
Increase attention.* 
Reduce stress and anxiety.*
Ingredients: South American Blended Coffee (100% Arabica, Robusta), Garcinia Cambogia extract, Yerba Mate extract, Bocaopa Monnieri, and Gotu Kola.
You can take great delight in drinking this coffee for all these reasons!
Focus & Concentration: Javita's delicious, premium coffee is clinically formulated using carefully selected herbs (Bacopa Monnieri and Gotu kola) to help improve focus and concentration, and reduce stress and anxiety.* 
Diet-Friendly: gluten-free, works with paleo, keto, south beach, Atkins, and more. 
Certified Kosher: plus, fully micronized to ensure absorption and bioavailability. 
Just Add Water: forget the grinding and brewing! Simply rip, pour and stir for the perfect cup any time, all the time! 
You Can Enjoy this coffee hot or cold- added bonus! 
"We've infused natural herbs (Bacopa Monnieri and Gotu Kola) that can clear the cobwebs, narrow your focus and concentration, and sustain energy levels without harsh spikes and crashes.* Finally, a delicious, premium cup of coffee that gives you everything you want—more focus, energy, and clarity—and nothing you don't (i.e., empty calories, sugar, and additives)"- Javita
* In partnership with our friends at Javita* Photo courtesy of Javita
* These statements have not been evaluated by the Food and Drug Administration. These products are not intended to diagnose, treat, cure or prevent any disease. 
* The information available on ewellnessmag.com, including text, graphics, and other materials is for informational purposes only. Reliance on any information in ewellnessmag.com is at the user's own risk. Sponsored product placement may appear in the article. The visitor of this website acknowledges that the information available on or through ewellnessmag.com is not and is not intended to be a substitute for professional medical advice. Copyright © 2022 Brawo Press, Inc. All rights reserved.