We all know how important it is to eat well, stay active, brush our teeth and moisturize our skin, but how well do we take care of our eyes? It should be of no surprise that of all the five senses—taste, hear, touch, see and smell—vision is the one most of us value most, yet we rarely give it the attention it deserves.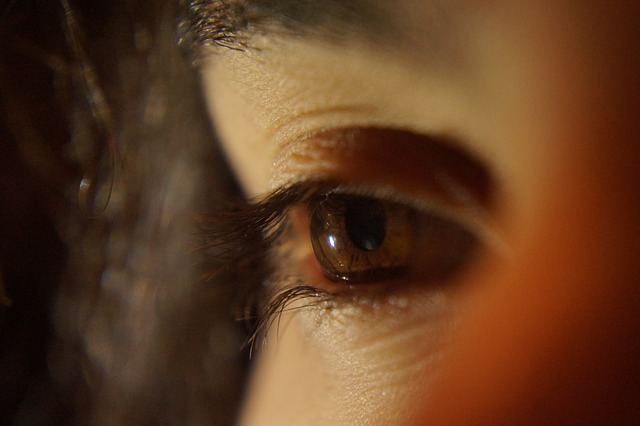 Total body health means taking care of the whole package, and you would dearly miss clear sight should it ever be lost or impaired in some way. And of course, like teeth, eyes are truly precious, we only get one set so we need to treat them as the priceless possessions they are.
Good and Balanced Nutrition
From a nutritional perspective, certain vitamin-enriched foods are great for looking after your eyes. Macular degeneration and cataracts can occur in aging eyes but vitamins that are super "anti-agers" such as Vitamin A, C and E can really help to keep age-related vision impairment at bay. Omega 3 fatty acids (found in oily fish like salmon, mackerel and tuna) can also be highly beneficial for promoting healthy eyes and vision.
Eating a well-balanced diet can assist in being healthier overall, if we look at Type 2 Diabetes, for instance, this is a condition that is increasingly common in the modern world. Diabetes can actually be a cause of blindness and vision impairment if it is not regulated or managed well.
Generally, if you eat well, exercise regularly, avoid smoking, protect your eyes from harmful UV rays, toxins, and pollutants, rest well, and avoid too much time at your computer screens then you have a good foundation for healthy eyes… but it doesn't end there!
Eye and Lid Hygiene
Daily lid hygiene is recommended for everyone and can help keep your eyes comfortable, moist and white. This is especially crucial if you are female, wear contact lenses, frequently use handheld electronic devices, are nearing menopause, or are considering LASIK or other eye surgery. The good news is that a simple routine can solve or prevent problems, and keep you feeling healthy and young.
Bruder Healthcare and their Eye Care Kit: 
A care kit in three easy steps: wipe, spray and warm.
These steps are all that's needed to get on the right path to healthier eyes. To make our eye care easier, Bruder Healthcare offers an assortment of products, including a complete Hygienic Eyelid Care Kit that contains a Bruder Moist Heat Eye Compress, 10 Hygienic Eyelid Sheets, 30 Eyelid Cleansing Wipes, and 1 fluid ounce of Hygienic Eyelid Solution. 
It's the perfect all-in-one package that will help you notice big improvements in less time. Bruder Healthcare is a recognized leader in eye care, here's how each product in their widely popular Care Kit works! 
Kit Contains:
Bruder Hygienic Eyelid Cleansing Wipes (30)
Bruder Hygienic Eyelid Solution (1 fl. oz.)
Bruder Moist Heat Eye Compress (1)
Bruder Hygienic Eyelid Sheets (10)
Bruder Eyelid Cleansing Wipes
These popular wipes feature a leave-on, no-rinse formula that helps dissolve and remove excess oils and debris from eyelids and lashes to improve overall ocular health. 
The pre-moistened, individually-wrapped wipes are hypo-allergenic and free of harsh chemicals. They contain no tea tree oil or other ingredients that sting or burn. They are gentle enough for daily use. 
Gently wiping a Bruder Hygienic Eyelid Cleansing Wipe across the eyelids and lashes is the optimal first step in a lid hygiene regimen because properly cleaned lids and lashes are more receptive to the benefits of a complete lid and lash wellness routine. The wipes are also a great way to remove eye makeup. 
Bruder Hygienic Eyelid Solution
After cleaning your eyes with the eyelid cleansing wipes, apply one to two sprays of Bruder Hygienic Eyelid Solution to closed eyes. This helps to reduce bacterial growth and other microorganisms. 
This spray is made of 0.02% pure hypochlorous acid, which is a commonly used ingredient in lid hygiene sprays because it's so effective against a wide range of microorganisms. It helps fight infection, reduce inflammation, control the body's response to injury, and enhance its natural ability to heal. 
In eye care, hypochlorous acid works to support rapid and effective relief from dry and red eyes, itchy eyelids associated with conditions like blepharitis and meibomian gland dysfunction (MGD). 
In contrast to a lot of other eyelid cleansing sprays, the Bruder solution contains no alcohol, oil, sulfates, parabens or added fragrance, making it an ideal foundation for good eyelid health and beneficial addition to a daily eye care routine. The refreshing spray application is soothing to sensitive skin and provides fast relief from dryness, and itchy, inflamed skin. 
The solution is simple and easy to apply: just spray onto closed eyelids. There's no need to rinse or wipe; simply spray and let dry, allowing the gentle, hypoallergenic formula to clean and soothe. You'll feel no bubbling or tingling like you might with other topically applied solutions- instead there is only soothing comfort and improved hygiene…. Sounds like bliss! 
Bruder Moist Heat Eye Compress
This unique compress is not like other eye masks that you see at the store or in the pharmacy! The Bruder Moist Heat Eye Compress is the #1 doctor recommended moist heat eye compress. No compress outperforms the Bruder Mask. 
This compress excels due to its patented "MediBeads" technology that provides the most and extended heat required to effectively liquefy oil in your meibomian glands and release your eyes' natural hydration. This is important because these glands commonly get blocked up, which causes discomfort, dry eyes, and redness. If you wear contact lenses, the Bruder Mask increases comfortable contact lens wear time.
 #1 DOCTOR RECOMMENDED – The Bruder Moist Heat Eye Compress is the #1 Doctor Recommended all-natural and proven way to bring fast acting relief to people suffering with symptoms of dry eye disease (DED), meibomian gland dysfunction (MGD) and blepharitis.
 
MICROWAVE ACTIVATED – The easy-to-use compress delivers an effective moist heat treatment. Simply microwave for 15-20 seconds and apply for 5-10 minutes or as prescribed by your doctor. EXTENDED HEAT – Unlike other materials that can dry out and release uneven heat, the Bruder Moist Heat Eye Compress will maintain prescribed heat levels for 10-15-minute treatments while providing uniform moist heat.
 
PATENTED MEDIBEADS TECHNOLOGY – Water molecules are continuously absorbed from the air and stored inside the beads. When microwaved, the absorbed water is released as clean soothing moist heat. No need to add water, no waiting and no mess!
 
HAND-WASHABLE – Made with MediBeads technology that will not break down with repeated use and washing. Only the Bruder compress contains patented MediBeads that can be hand washed when needed and will last 6-9 months with frequent daily use.
 
Why MediBeads technology? 
Ordinary compresses rely on silica gel beads, gel, or grains that can dry out and deliver uneven heat, causing hot spots that are dangerous and reduce product performance. Conversely, the patented MediBeads in the Bruder Moist Heat Eye Compress provides clean, uniform heat. MediBeads are also infused with silver to repel bacteria and help to promote eyelid hygiene and reduce the risk of infection. Importantly, compress easily withstands the rigors of daily use and regular washing. The MediBeads are highly effective and will not break down like other compresses. 
The Bruder Moist Heat Eye Compress can be used morning, noon or night whatever is most convenient for your daily routine!  
Taking care of your eyes encompasses true health 
Whether your eyes are currently uncomfortable, or you just want to keep them clean and healthy, lid and lash care are important for everyone. A daily routine is as natural and necessary as brushing and flossing, facial cleansing and moisturizing, or even exercising and stretching! 
True health means taking care of your whole body and Bruder Hygienic Eyelid products can help you! 
Since 1986, Bruder Healthcare has provided safe, effective therapeutic products to medical professionals and consumers. Bruder Healthcare is a recognized leader in eye care offering a range of products that are used in medical settings and homes around the world.
* These statements have not been evaluated by the Food and Drug Administration. This product is not intended to diagnose, treat, cure or prevent any disease.
* In partnership with our friends at Bruder * Photo courtesy of Bruder
* The information available on ewellnessmag.com, including text, graphics, and other materials are for informational purposes only. Reliance on any information in ewellnessmag.com is at the user's own risk. Sponsored product placement may appear in the article. The visitor of this website acknowledges that the information available on or through ewellnessmag.com is not and is not intended to be a substitute for professional medical advice. Copyright © 2020 Brawo Press, Inc. All rights reserved.