Although it is a place for relaxation, the first time in the spa can be a source of stress. However, you should know that this is an experience that will improve your physical and emotional health.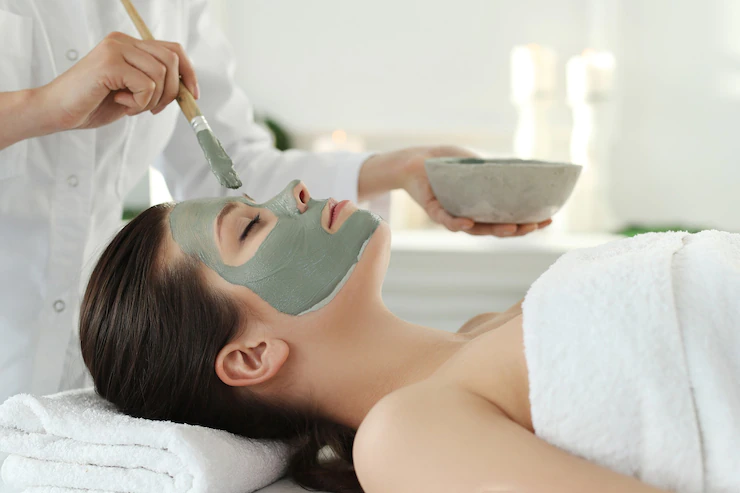 First time in the spa: what you should keep in mind
Spas are places where treatments, therapies and activities are offered that will take you to the maximum point of relaxation. They have become very popular places due to the side effects of the stress of everyday life. The word comes from the name of a Belgian city, well known in Roman times for its thermal waters.
Is it your first time at the spa? Then you should know some tips so that this experience is pleasant and meets all your expectations. There are many reasons to give yourself a getaway to the nearest local; You will feel better both physically and mentally.
Reasons to go to a spa
If you feel very stressed, to the point that your health is being affected, then you already have a more than valid reason to go to a spa. But if you still don't know much about these places and what their benefits are, then finish convincing yourself with the following reasons to go right now. A time for you will never be wasted!
Improves mental health
Stress is one of the diseases that most attacks people today, due to the constant hustle and bustle of everyday life. The fatal consequences of high levels of anxiety are no secret to anyone.
In the spa you can spend some time forgetting everything around you, while you pamper yourself and relax. Focus your energies on your body and you will see the changes.
Optimize physical health
According to Agua Salud – Wellness Spa, the various therapies and treatments offered allow you to achieve an optimal level of muscle relaxation, which at the same time reduces back, neck and limb pain.
Help with skin problems
As if that were not enough, within the reasons for going to a spa you also have to look better in terms of aesthetics. All the techniques used in these places are flattering to improve your interior, but also to help improve the appearance of the skin.
This is because in the spa you can receive treatments such as the following:
Deep exfoliation.
Facial Cleansing.
Hydration of hands and feet.
Carboxytherapy.
Radiofrequency.
Ozone therapy.
Ultra cavitation.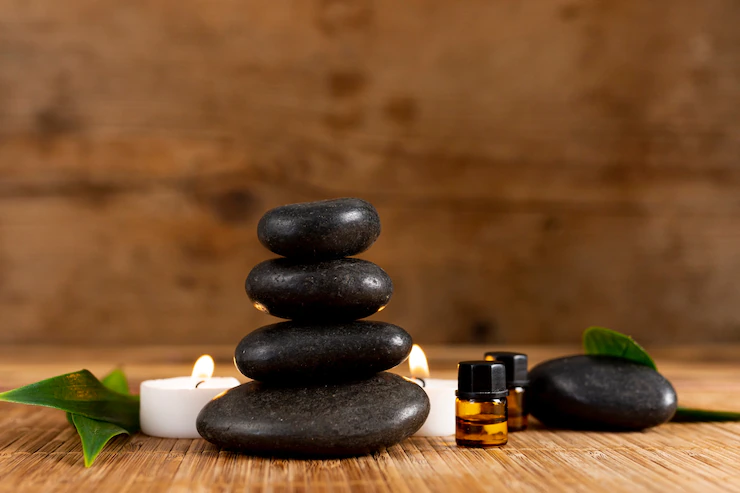 In addition to relaxing, you will realize that with these treatments it will be the first time in the spa of many that you will go in the future. Your self-esteem will improve for having spoiled yourself.
Cavitation in a spa treatment.
Some spas offer cavitation and ultra cavitation treatments, associated with other approaches to aesthetic beauty.
What should I consider if I go to a spa for the first time?
If this is your first time at the spa and you still don't know what to do before going to the appointment, then follow the advice of experts in the matter. For example, Janet Brice, content director for The Spa Traveler, advises that you always tweak the treatments offered where you go and choose only those that suit your needs.
Pregnancy or underlying diseases
You should not go to a spa if you are pregnant. First you will need to consult with your gynecologist. Nor if you have underlying diseases such as cardiovascular problems or fever.
In any of these cases, we recommend that you first ask the place where you want to schedule your appointment about the contraindications of the treatments offered by them.
Keep reading: 6 tips to take care of your body during pregnancy
Total disconnection
Are you willing to disconnect from the world for your first time at the spa? The idea is yes, because otherwise you will not achieve the relaxing effect of the techniques or treatments offered there.
Turn off your phone, forget about the clock and focus on enjoying the experience. It is not bad that you dedicate some time for yourself, to improve your physical and emotional health.
don't wear jewelry
Jewelry or accessories, such as necklaces, bracelets or earrings, can be left at home or at the customer service desk of the spa you are going to visit.
If you have long hair, we recommend that you tie it up, as this will facilitate the correct application and technique in the treatments that you are going to do. As an extra fact, we also advise you not to go to the spa for the first time on a full stomach.
Comfortable clothes
If you have ever wondered how you should dress at a spa, the correct answer would be comfortable clothes. Depending on the type of treatment you are going to undergo, you will have to remove everything as a mandatory requirement.
That is why what is sought is comfort, not only for you, but also for the person who is going to serve you. On your feet you can wear rubber sandals or those that are more practical to remove if necessary.
Puntuality
when we talk about
f the first time in the spa it is essential to mention the importance of punctuality. In places like this, treatments are assigned by appointment, so any delay would represent a problem in the agenda.
The best thing is that you arrive 15 minutes before the scheduled time for you, since this way you will guarantee your turn and also that of others. If you wish, you can take a quick shower to be better prepared.
Discover: The importance of respecting work hours
What should I bring to a spa?
Although most spas offer supplies such as towels, disinfectant gels or shampoo, if it is your first time it is best to bring your bag with some things that can be very helpful for convenience.
Especially if you have some that you prefer intimately. Titanic Spa recommends bringing items that help you achieve the highest level of relaxation, such as your favorite book.
Here is a list of things that you cannot miss in your bag or toiletry bag:
Towel: try to make it microfiber, since this material dries much faster and does not get soaked.
Swimsuit: it is not mandatory that you wear it. Once you arrive at the spa you can change it.
Shower cap: If you don't want to damage your hair, then wear a shower cap plus a ponytail so you can tie it up. Some spas offer disposable caps, but if you feel more comfortable with your own, then take it.
Flip flops: This is a fairly hygienic and comfortable option. Never forget to bring your own flip-flops and make sure they are made of a material that does not slip and does not get soaked.
Change of clothes: with this you avoid having to put on your clothes over your wet swimsuit or even clothes that are a bit damp.
Personal items: finally, you cannot forget about items for personal use, such as deodorant, shampoo, cosmetics, makeup and creams.
Toiletry bag for your first time at the spa.
Preparing a bag with the basics is useful to take to the spa the first time. And it will serve you well in the future.
The first time in the spa you have to enjoy
From your first time in the spa you will realize that there are many other people who visit it on the same day as you, so it will be necessary to maintain respect for them and for the facilities.
Try to have an appropriate tone of voice, rinse off before entering common spaces and be discreet in the area where you change clothes. These are all essential rules for a successful experience.
Wait for the instructions of the therapists about each treatment that you are going to have and also take advantage of the moment to mention any skin injury or any area that should be carefully addressed. Don't forget to be relaxed! It is essential that you take full advantage of the advantages that the spa has to offer.
Finally, put the shame aside. You are in the hands of professionals and these sites are specialized to serve you and offer you all kinds of treatments. Enjoy the experience!
*The information available on ewellnessmag.com, including text, graphics, and other materials are for informational purposes only. Reliance on any information in ewellnessmag.com is at the user's own risk. Sponsored product placement may appear in the article. The visitor of this website acknowledges that the information available on or through ewellnessmag.com is not and is not intended to be a substitute for professional medical advice. Copyright © 2022 Brawo Press, Inc. All rights reserved.